How to make Galaxy buds louder is a question asked by many Galaxy Bud users. While the Galaxy earbuds are excellent pieces of hardware with great sound quality, they are not as loud as most people would like.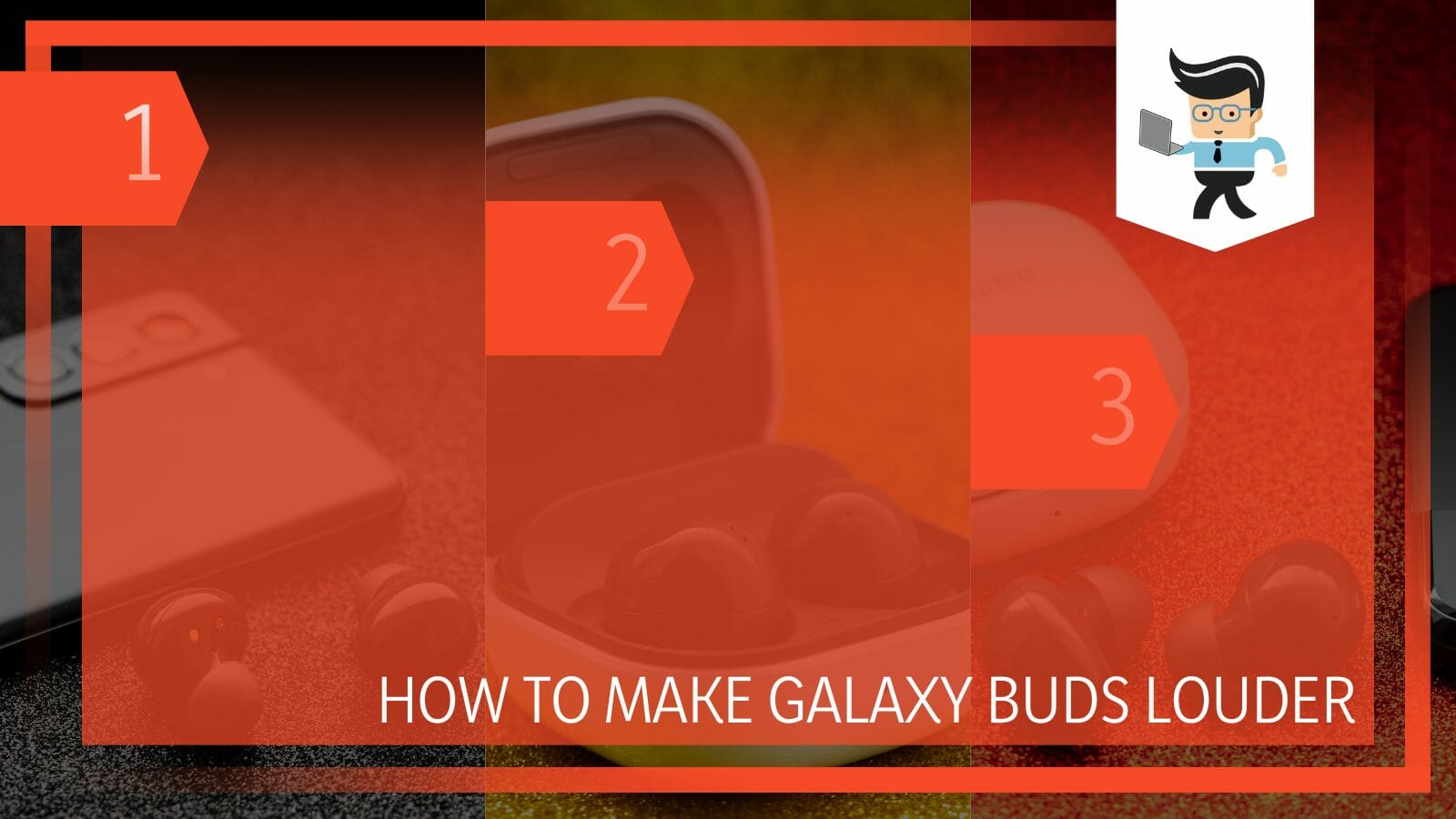 However, there are many different ways you can try to fine-tune the sound to increase the loudness.
Let's take a closer look at the different methods you can try to make your earbuds louder.
How to Increase Your Galaxy Buds Volume?
You can increase your earbud's volume by increasing your device's volume. In addition to this, activating audio sync, using the sound assistant app, and changing your buds' tips also work as a charm in most cases. Moreover, maintaining power levels also play a key role in increasing volume.
Let's take an in-depth look at each of these methods to determine the ideal one for you.
– Check the Power Levels
The power levels of your earbuds can sometimes affect the amount of sound they put out. For instance, if the left bud has a lower charge than the right bud, you're likely to experience lower sound levels on the left bud than you would on the right bud, resulting in overall lower sound levels.
Since earbuds need to convert electric energy to sound, like most speakers, you need to make sure they are properly charged to get the best sound output. You can check if your earbuds have enough power by following the steps below:
Swipe down your Samsung phone notification panel and select the gear icon to enter your settings menu.
Choose "Connection" from the options.

Select "Bluetooth" and toggle it on.

Connect your Galaxy buds to your device and you should get a pop-up showing you the battery level of your buds.

For Galaxy buds pro users, you'll get the battery life of your earbud case as well.

If your Galaxy buds are low on power, make sure to charge them up until both buds are fully charged, then try listening to your audio again.
– Check Your Device's Volume Settings
Another reason why you may get insufficient sound from your earbuds is if you have reduced the sound from your Samsung phone or your iPhone.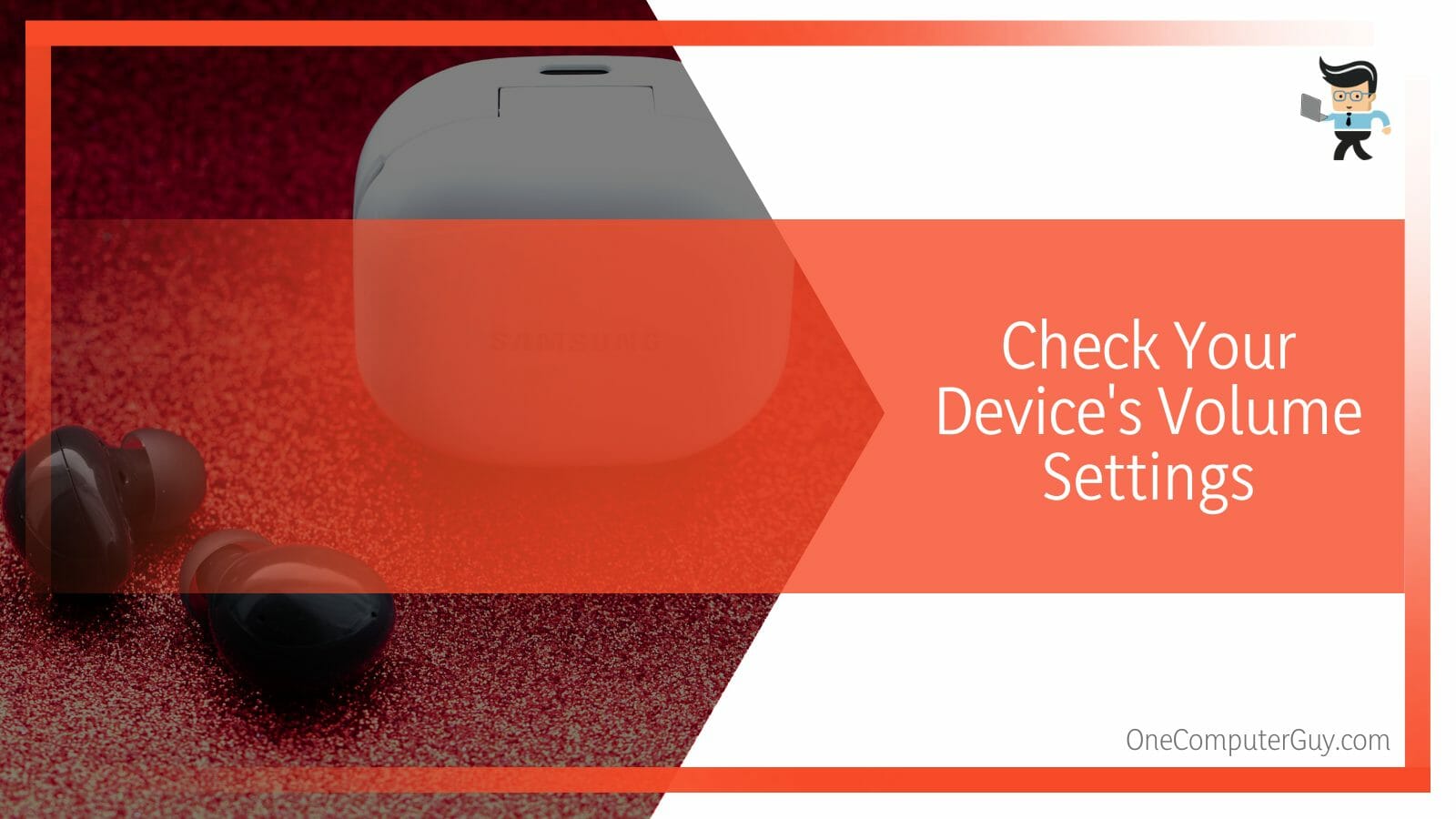 You want to make sure your phone has its volume increased to the max, as your phone volume can be used to control your earbuds' volume when both devices are connected to each other.
Simply press the volume up rocker on your smartphone to increase the volume and check to see if your buds are producing louder sounds. You can also use your earbuds' touch controls to increase their volume if you haven't synced the volume with your device.
– Use the Sound Assistant App
Samsung has an app known as the Sound Assistant App. This app allows you to make different sound settings, including customizing your volume panel, setting specific volumes for specific apps, choosing your favorite media app, etc.
With the help of this app, you can try increasing your Galaxy buds' volume by choosing your media apps and increasing their volumes to the max, so when you connect your noise cancelling buds to your device, you should be getting the max volume.
Here's how to download and use the Sound Assistant app:
Go to the Samsung Store or the Google Play Store and search for Samsung Sound Assistant.

Note that this app may not be available in your region.

Select the top result and install it on your device.

Once installed, open the app and accept the terms and conditions.

You'll be greeted with the different options available on the app.

Go to "Individual app volumes"

and click on the plus sign at the bottom-right part of the screen to add your favorite media apps.

Increase the volume of your chosen apps to the maximum.

Now, connect your earbuds and play some sounds via the media apps you selected to check if there's any difference.

You can also use the "Bluetooth Metronome" function to fine-tune your sound.
– Using the Media Volume Sync Function
This solution was one of the most efficient methods to increase your Galaxy buds' volume until Samsung removed it on some devices. However, you may still have access to it if you're using an older Samsung device that didn't get the update.
The media sync function allows your wireless earbuds and your Samsung device to be in sync with each other, so if you set the max volume on your android device, you'll get the max volume on your noise cancellation earbuds as well. Here's how to check and use the sync function:
Swipe down your notifications panel and click on the gear icon to enter your settings menu.

Choose "Connections" from the options, then select "Bluetooth."

Toggle on the Bluetooth service and connect your buds to your device.

Next, click on the three-dot menu at the top right corner of your display and

choose "Advanced Settings."

Check to see if you have the media volume sync option.

If you do, activate the option, and you'll be able to use your phone's volume control to increase the volume of your earbuds.
– Disable Absolute Volume
If you don't have media sync enabled available on your device, you probably have one of Samsung's latest phones, or you've made a recent software update.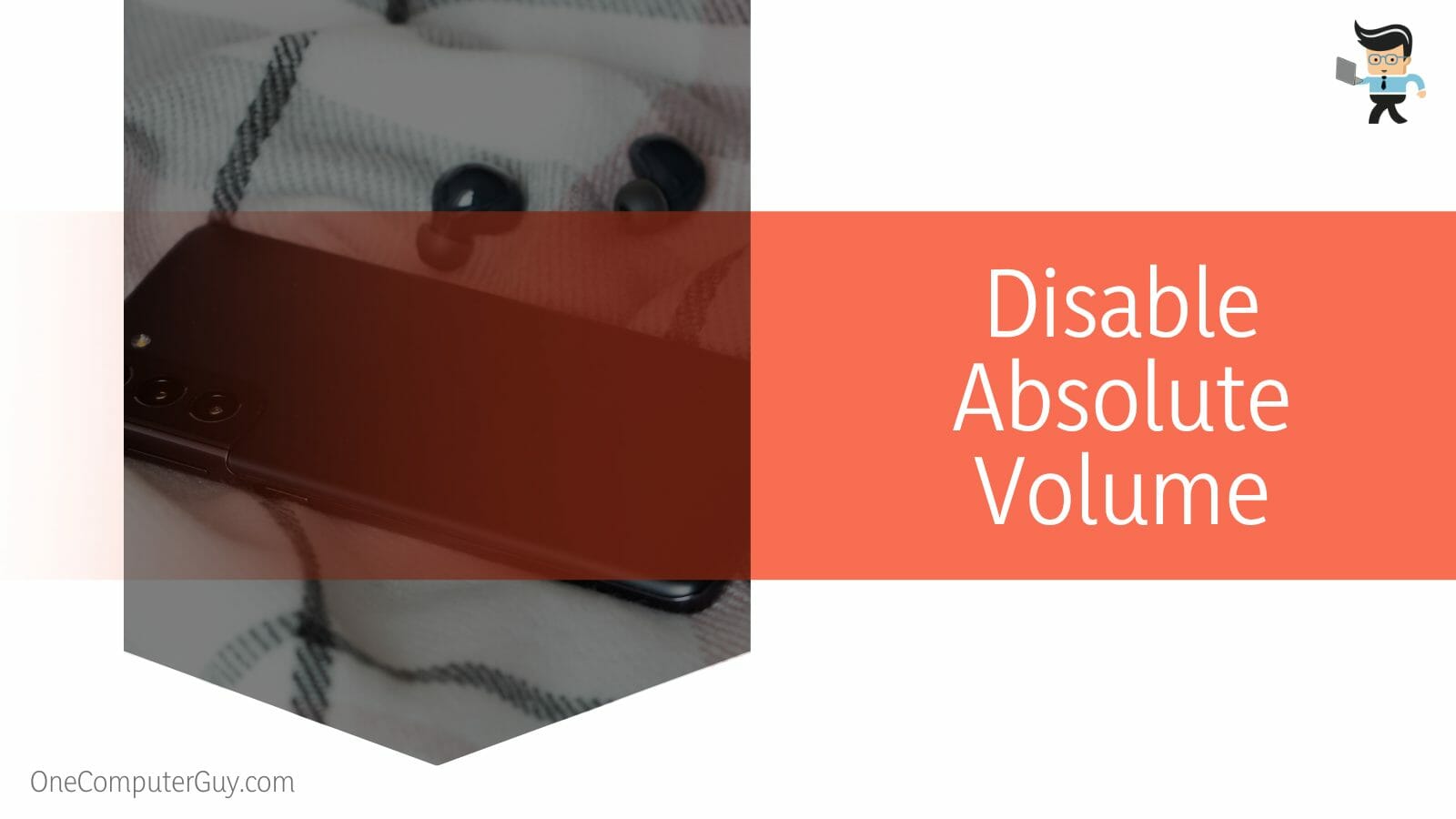 You can still increase your Samsung Galaxy buds2 volume by disabling absolute volume in developer options. All you have to do is activate developer options and disable absolute volume by following the steps below:
Go to your settings menu by swiping down the notification panel and tapping the gear icon.

Scroll down to the bottom of the menu and click the "About Phone" option.

Now,

choose "Software Information"

from the options.

Look for "Build Number" and tap on it seven times in quick succession.

You may get a prompt asking for your security pin, pattern, or password.

Enter your security pin

, and the developer menu will be added to your settings menu.

Now, go back to your settings menu, and you should see the developer option right below the "About Phone" option.

Click on developer options and scroll down the list of options until you get to "Disable Absolute Volume."

Toggle on the option and restart your device.

Restart your earbuds as well

.

Once your devices boot back up, connect them to each other and check to see if the problem has been solved.
– Enable Dynamic Sound Function
If you're getting less bass from your Samsung Galaxy buds+, you can try activating dynamic sounds to see if it'll fix the issue.
The dynamic sound function has a bass boost feature, so your buds should provide better heavy sounds once you activate the feature. You can enable dynamic sound by using the steps below:
Launch the Samsung Galaxy Wearable App.

Select your buds from the device list and activate the equalizer.

Set the equalizer to dynamic sound

and check to see if your buds produce better sounds.
– Activating Dolby Atmos Feature
Another way to make your Galaxy earbuds louder is by activating the Dolby Atmos feature. Not only does the Dolby Atmos feature give your sound a bass boost, but it also allows you to enjoy a more rounder audio, similar to what you'd get from a 3D sound.
Here's how to make Galaxy buds live louder by activating Dolby Atmos on your device:
Launch your settings menu by bringing down your notification panel and pressing the gear icon on the top-right corner of the screen.

Choose the "Sound and Vibrations" option.

Scroll down to "Sound Quality and Effects."

Look for the "Dolby Atmos" function and toggle it on.

Connect your earbuds and check to see if the problem has been resolved.
– Enable the Adapt Sound Feature
Samsung offers a feature known as the adapt sound feature. This feature is designed to provide you with optimal sound experiences based on your age range.
It works seamlessly with the Galaxy earbuds, so you can try using it to see if it'll help you fix why your earbuds aren't loud. Here's how to make Galaxy buds pro louder through the adapt sound feature.
Launch the settings menu and select "Sound and vibration" from the options.

Scroll down to "Sound quality and effects" and tap on it.

Now,

choose the "Adapt sound" option

at the bottom of the window.

Select your age range, or a profile that you think will work best for you.

You can also

click on the "Test my hearing" button

at the end of the window to allow your device to determine the ideal sound profile for you.
– Changing Your Ear Tips
Changing your tips to the ideal ones for you is the last solution in our how to make Galaxy buds plus louder guide.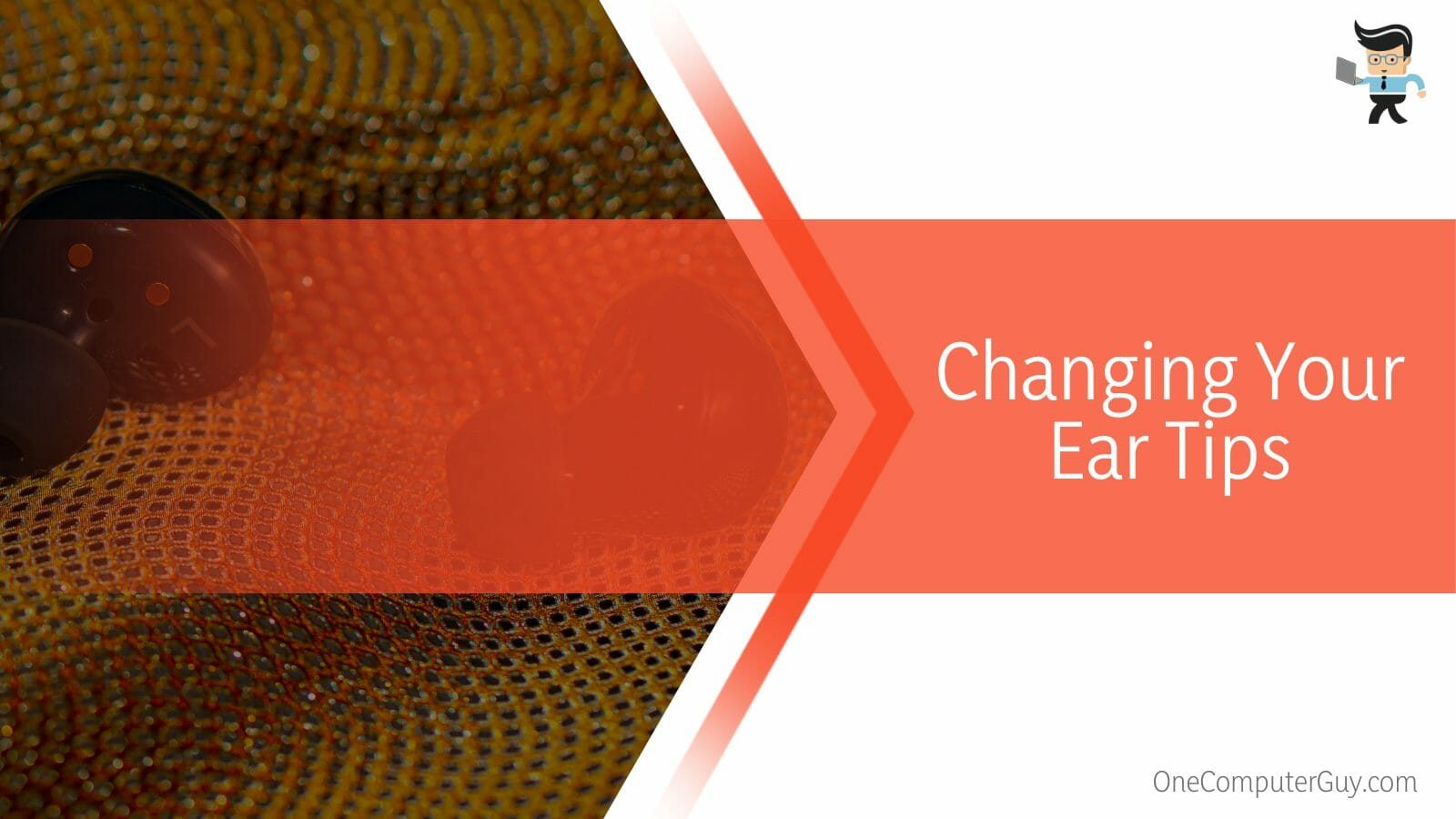 Using an unsuitable ear tip on your Galaxy buds will surely compromise your listening experience. These earbuds come with varying tips that are designed to be comfortable and provide an excellent hearing experience.
So, make sure that the ear tip you're using is ideal for your ears as if you use a bigger one, you may experience muffled sounds, and if you use smaller tips, your buds may keep dislodging from your ears, making your audio sound like it's coming from far away. You may even lose your buds accidentally. Therefore, always make sure to utilize the right tips.
Conclusion
That's all on how to make Galaxy buds louder on iPhone, Samsung, and other devices.
Here is a quick recap to make sure you have all you need to resolve Galaxy buds low volume in one ear or both ears:
Make sure your Samsung Galaxy Wearable app has the latest update before fine-tuning your device.

Using the right ear tips can help you get the best sound experience.

Deactivating absolute volume allows you to increase your phone's volume even further.

Media Sync may not be available on your device if you have made a recent software update or if you have one of the latest Samsung devices.

Make sure active noise canceling is not deactivated on your Samsung earbuds.
The methods listed above are ideal if you're looking for how to make Samsung headphones louder or resolve problems like Samsung Galaxy buds live volume too low.
Make sure the batteries are properly charged, your phone's volume is at the maximum range, and you don't have ambient sound mode activated before deciding whether or not your buds have an audio issue.