How to gift discord nitro could be a query you have if you are an avid user of the chatting platform and want to use the latest feature to share with a friend.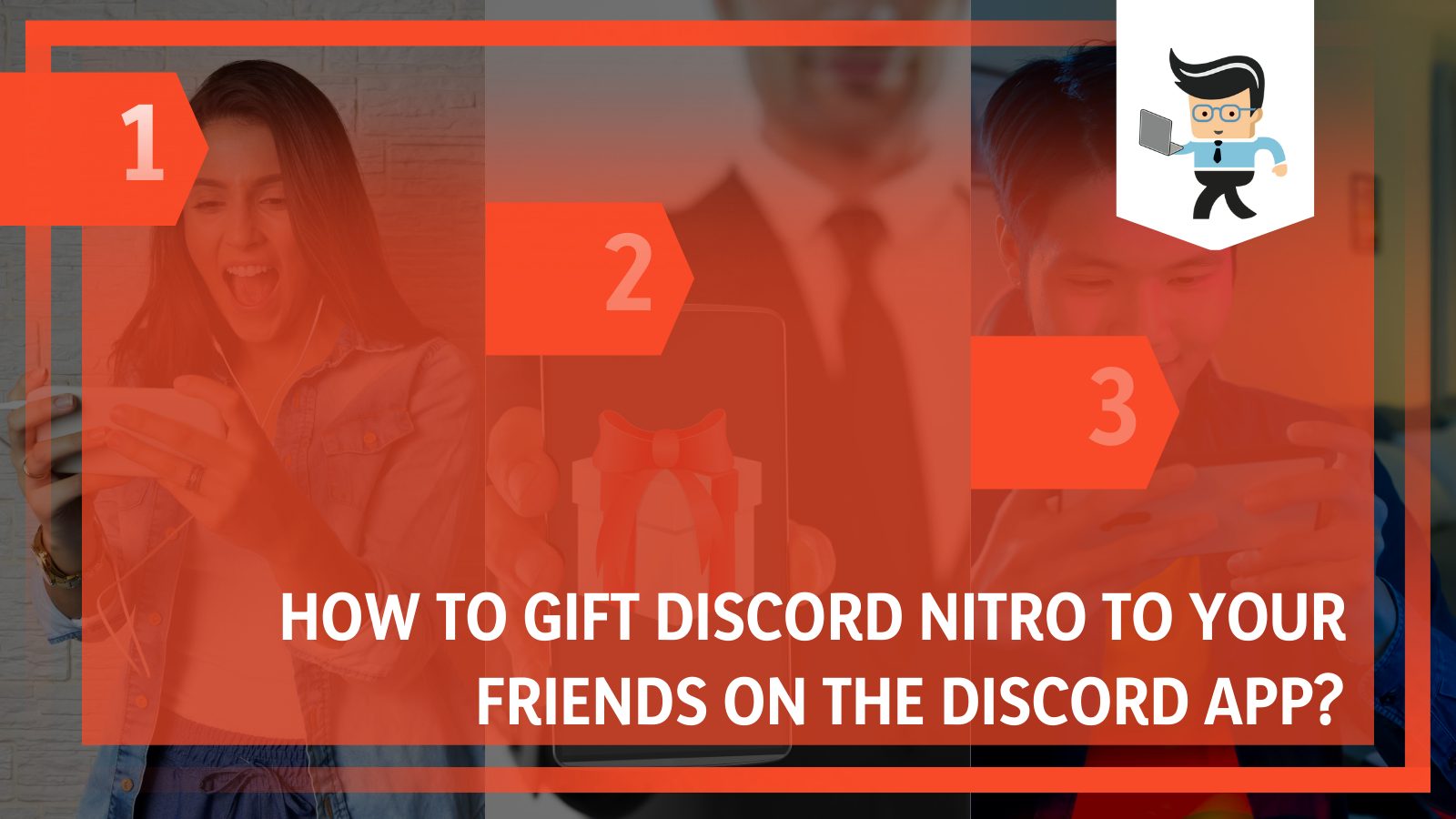 Having the Nitro feature on the platform allows users to perform many exclusive actions that cannot be otherwise accessed by other users who don't have Nitro, including having a personalized tag, new stickers, and so on.
Whether you are a gamer or not, you might have concerns about sharing the Nitro discord gift you have on with a relative or a friend who is on the platform so that you can both access and have fun with the exclusive features.
If that is your concern, keep reading our article below as we cover the question of gifting Nitro on Discord and the methods you can use to redeem and manage this item!
How Can I Gift Discord Nitro? Simplified 
You can give Discord Nitro by purchasing either one month or year gift card, getting the link, and sharing it with your preferred friend. It would be best to remember that the link will only stay valid for forty-eight hours, and it needs to be claimed before then to work.
– Gifting Nitro via the Discord Mobile App
If you wish to gift Nitro to any of your friends, whether it be Nitro Classic or Discord Nitro, while using the phone application, you first have to open the Discord mobile app on the device interface.
When you do this, you will have to head over to the Discord icon that you can find right at the end of the screen, near the left-hand side.
From here, you are going to have to find the header for Nitro Settings, and then you need to find the option of Nitro Gifting.
Once successfully located, you must identify the button responsible for gifting Nitro. This button should be labeled as "Gift," and you can spot it near the section for Nitro Classic or Discord Nitro, depending on what you want to gift to the other user.
Here onwards, you can decide if you wish to purchase the gift card for one month. Alternatively, you will have the option of choosing an entire year.
After making your decision, you will have to pick your method of payment next and then proceed to put in the required information and credentials to confirm this process.
You will then get access to a link that you can share with your preferred Discord user, so they can easily claim their gift of Nitro.
– Gifting Nitro via the Discord Desktop App
If you are a user of the desktop application of Discord, and you want to gift some Nitro to another user on the chatting platform so that they can enjoy the exclusive features that come with this. In this case, you first need to ensure that your computer or laptop is switched on.
After this has been ensured, you must head over to the shortcut icon on your device screen and launch the desktop app.
Alternatively, search it up through the different programs installed on your computer. Once you have found Discord, you need to locate the small gear icon that represents the app's settings, and it is generally located in the left corner at the bottom of the screen.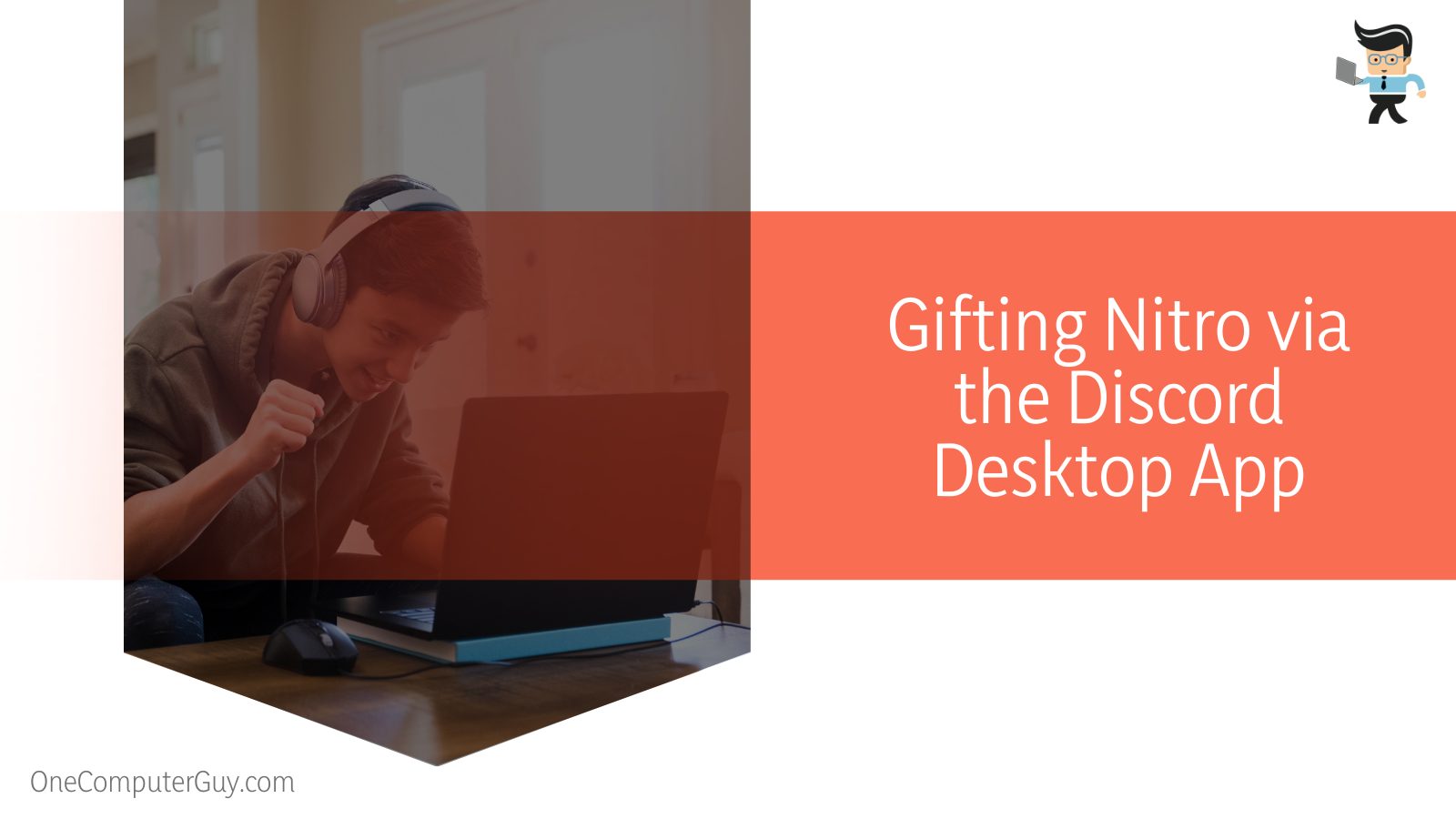 You will see a header titled Discord Nitro in this window, and you have to tap on it to see further options. A Gift button will be located around the Nitro section.
From the duration options that come up after clicking this button, you can select whether you prefer to purchase the gift for a year or a month, and then you will need to enter the necessary details to finish and confirm your gift purchase.
Then you will receive a link that can be shared with whoever you want to gift the Nitro. Once they click it, they can claim this gift card; however, if another user clicks and claims it, there will be no refund for the nitro subscription, and your gift will become obsolete.
How Access Nitro Discord Gift? Handling The Prize
You can access nitro discord gift by going into the gift inventory of your discord. To find the gift inventory, find and then launch the discord app on the device you are using. Then, click on settings and access the gift inventory from there.
– Accessing Nitro Discord Gift
Once you have made your purchases of Nitro to gift to someone else in the app, you will need to know how to manage it properly so that nothing goes to waste.
To work with your Nitro packages accordingly, you will first need to launch the application on your desktop or mobile, depending on your primary device for the platform.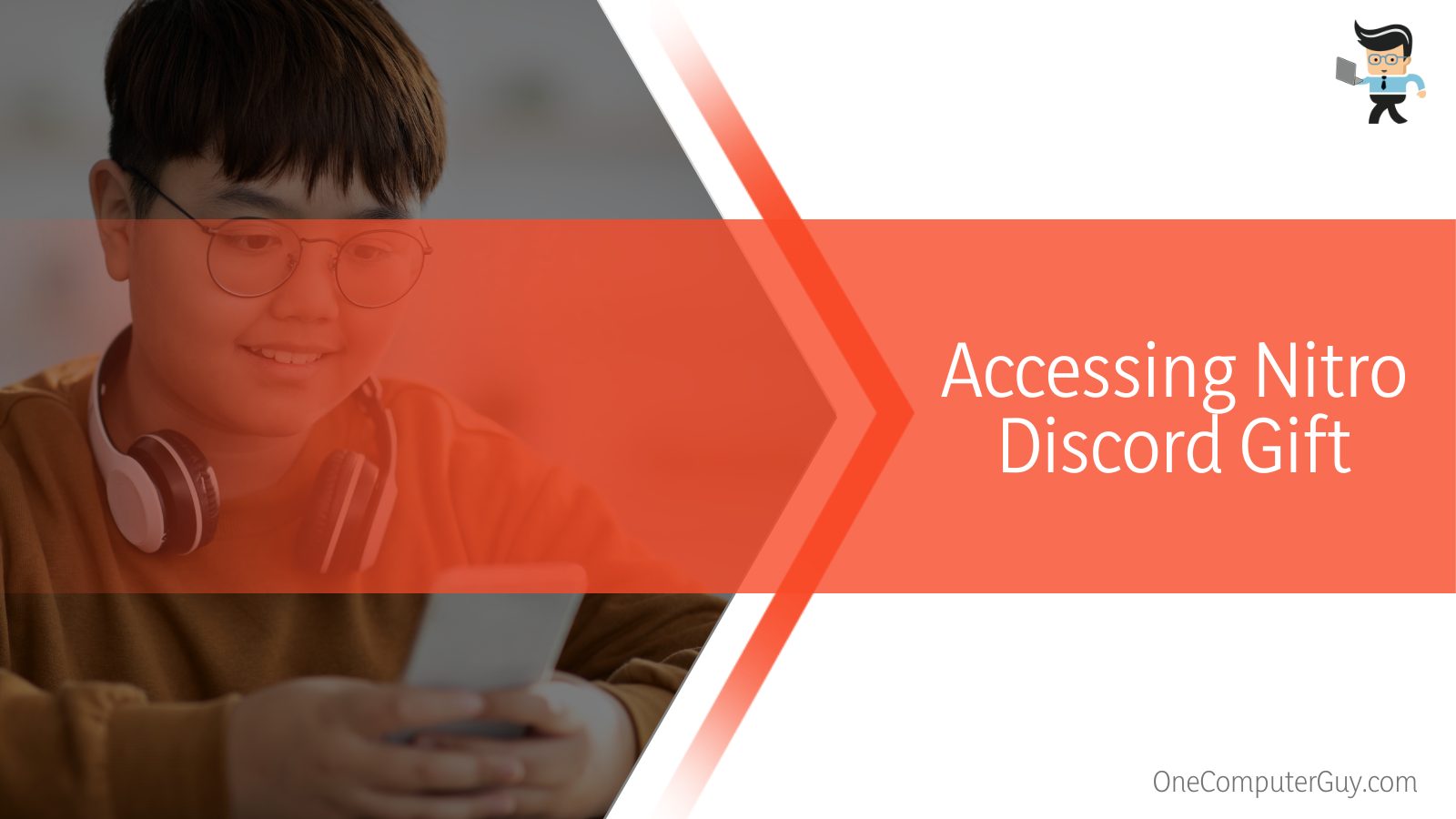 From the settings icon, generally found at the left corner at the bottom of the screen, you will have to select the option labeled Gift Inventory, where you can view purchased Nitro. It will also give you the option of revoking a link you may have shared with someone else, so they cannot claim the present.
Keep in mind that once the shareable link for Nitro gifts in Discord has been generated, it will become obsolete within two days, or forty-eight hours to be precise. Therefore, you must manage to get to the right user within this period, and it is also crucial that they claim it before the time is up.
Conclusion
We have concluded this article, and with it, we hope you have understood all the things that contribute to the gifting process of Nitro.
We have also covered several methods in which you could gift and redeem this item, including the ways to manage your Nitro store with maximum efficiency, and you now know the following:
To give Discord Nitro to another user, you need to go to the main settings and then to the Nitro settings of your Discord mobile.

From there, you can choose whether the purchase you are making is for a month or a year, and you can confirm the purchase by putting in the required credentials.

You can gift Nitro from the desktop app by going to the settings of your account and then selecting the option of purchasing a Nitro gift.

Depending on whether you want the gift to be for a year or month, you can put in your bank information to confirm your purchased gift.

After doing the above, you will receive a shareable link, which another user must redeem within 48 hours, or it will become obsolete.
And so, we are confident that our extensive how-to guide led you through every point you need to be aware of regarding Nitro and the methods of gifting it to another user on the platform.
With these techniques, your Nitro will be gifted and redeemed seamlessly in no time, allowing you to enjoy outstanding exclusive features of the app together with your chosen friends!