How to delete a read only contact on iphone when the error message keeps appearing is helpful information for you as an iPhone user, especially when you want to get rid of the contacts but cannot do so in a straightforward manner.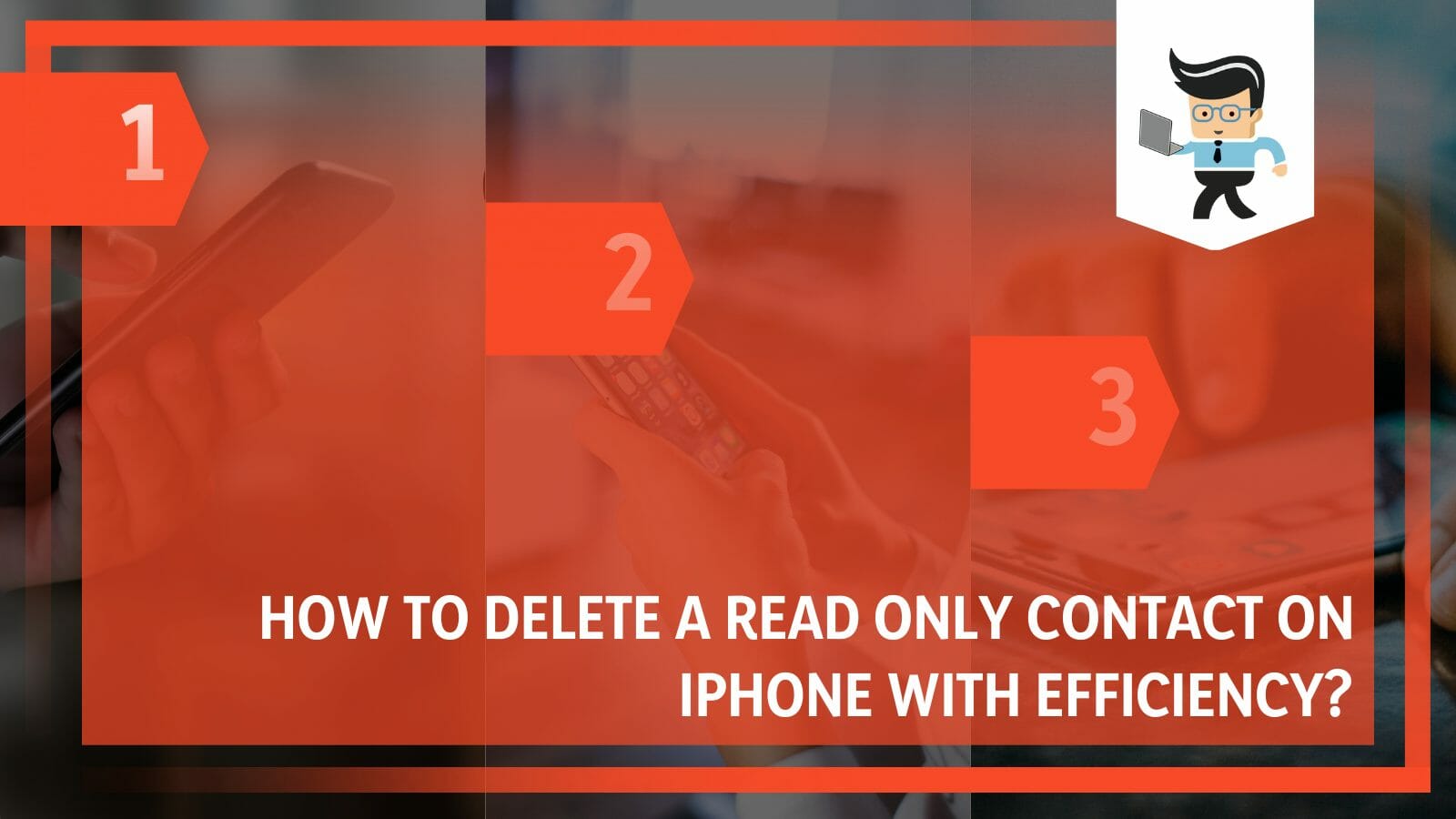 The iPhone is one of the most used phones in the world, but it is not without its bugs and other errors, and one of these is related to the contacts saved in the phone's system.
Since you might have tried looking at the official Apple website to seek a solution but have yet to get results, you might feel baffled due to the lack of methods to deal with this problem.
However, you won't need to worry for much longer since our guide here has been elaborately constructed to help you overcome the issue of the read-only contacts on your iPhone and will guide you through the steps needed to accomplish this!
How Can I Get Rid of the Read Only Contacts on My iPhone?
You can get rid of the read only contacts on your iPhone by changing the settings through iCloud's official website. Moreover, you can also turn the iCloud synchronization off and back on. Clearing out the device cache may help in deleting the contacts too.
– By Utilizing the Official Website of iCloud
If you wish to remove the read only contacts from your iPhone permanently, you can use the official website of iCloud.
To start the process, you first have to open up your preferred browser on your device, and from there, you will have to head over to the official website of iCloud and launch it.
As soon as you find yourself in the website's interface, the next step you have to take is logging into your account on iCloud. You can achieve this quickly by putting your Apple ID along with the designated password when the website prompts for the required credentials.
Once you have successfully signed into your account, you have to head over to Contacts and browse through the list to find the ones you want to get rid of. Click on the names of the contacts you want to delete and then head to the option of "Edit." Click it, and then all you have to do is select Delete, and the contacts should be removed for good.
– Disabling the Synchronization on iCloud
You must first turn off contact syncing with iCloud to remove the read only contact from your iPhone.
Because there is a risk that iCloud is preventing the connection from being deleted, this must be done. To complete this procedure, you must first access "Settings" on your smartphone.
Next, you have to tap on your name or user profile and then select iCloud to launch it. From the visual interface, you need to tap the option of "Contacts," which will disable the synchronization.
You should see a pop-up window on your screen, and from the given options, you have to select "Delete," which should effectively remove the contacts. Once you are done with this, you will need to reboot your iPhone to complete the process.
– Re-enabling the Synchronization on iCloud
By opening the Contacts app on your smartphone and selecting the contact you wish to delete after deactivating synchronization, you may successfully delete read-only contacts. After selecting "Edit," like "Delete Contacts" from the list of options at the bottom to remove the reference. In the pop-up, indicate that you wish to remove that contact.
If contacts are successfully erased, consider re-enabling the iCloud synchronization by returning to the default settings. Press your name once to access iCloud, and you must finally select "Contacts" to allow synchronization to finish.
– Clearing Out Your Device's Cache
Apart from working with iCloud synchronization, another method for getting rid of the read only contacts on an iPhone is clearing the cache on your device. To do this, you have to open the phone's main settings and head over to the General tab. You will need to click Phone Storage and then Contacts from the list of options you see.
You will see an option labeled "Offload," which you will need to tap next. Once you have done all this, you can head back to the Contacts application on your phone. Now you can try to delete contacts that weren't being removed previously, and hopefully, it should work without any trouble.
– Removing Any Restrictions on Your Phone
If you cannot quickly delete the contacts from settings and iCloud, you might have some Restrictions. If so, you will have to disable these restrictions to delete read-only contacts, which can be done by opening the main Settings app, and then heading over to the Screen Time option.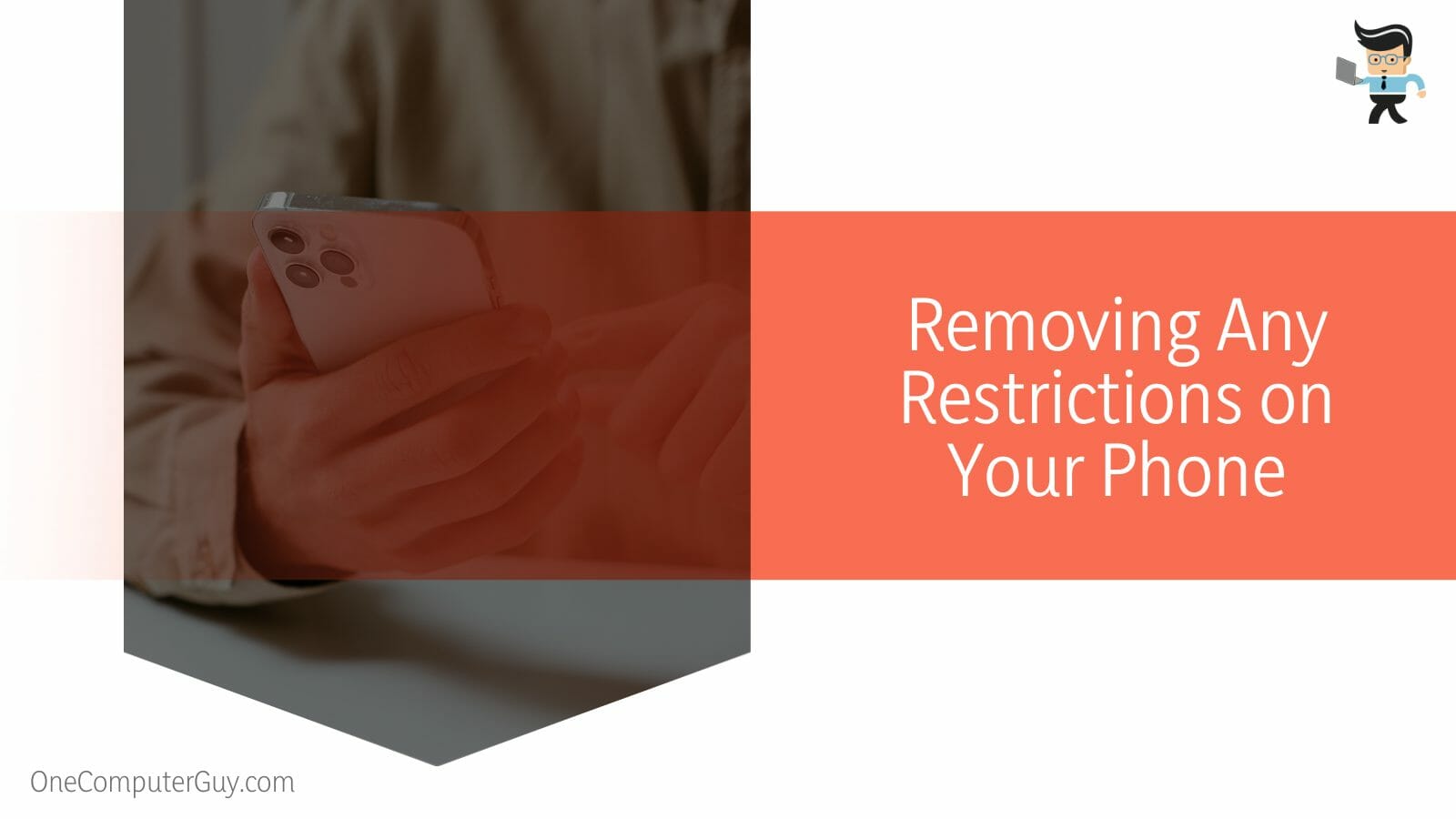 From here onwards, you have to navigate to the option that reads "Content & Privacy Restrictions." Once in this section, you can adjust the options to permit changes within your device system.
– Contacting Apple's Support Team To Delete Irremovable Contacts
If clearing out your phone's cache and disabling and re-enabling synchronization of your iCloud does not seem to give you any result with the removal of the iCloud contacts, then it is time to contact Apple's support team.
You can look up your query by going to the official Apple website, and if it needs to be listed in the asked questions, feel free to express your problem by typing it and posting it in the forum. As soon as a member of Apple Support gets back to you, they shall be able to give the details on how to solve this issue and thus delete your iPhone contacts effectively.
– Utilizing Third-party Applications for Deleting
When you want to remove a contact from your iPhone but keep getting the read only error, you can use third-party software to get rid of the desired contacts effectively.
To use this method of deleting the read only contacts, head over to the App Store on your device, and from there, you can use the search bar to look for an application that will delete your phone contacts without any residue.
You also have to look for an application with good user feedback, and it would be ideal to choose to download one with the highest rating among its peers.
Remember to allow permissions when prompted so that the app can get downloaded onto your system without any issues. Once it has been installed, all you have to do is choose the preferred contacts and remove them with the app's help.
Conclusion
This extensive article discussed several reasons behind removing a read only contact from your iPhone and all the ways you could completely delete the desired contact and all its residue from your phone.
Let us have a look at the concise summary of all the points discussed above:
You can delete contacts from your iPhone by deleting them straight from the official website of iCloud.

You can also disable the synchronization on iCloud to permanently delete duplicate contacts and then enable it again once they are removed.

Clearing out the device cache on your device helps you in the removal of multiple contacts.

There may be restrictions on your phone preventing you from deleting the contacts, so ensure that these are removed.

If nothing works, you can always download a third-party cleaning app or contact Apple's support team for solutions.
So now you know how to delete the read-only contact you no longer keep on your iPhone, and you also see why it could be vital to your device to remove it.
Following the methods above, we are confident that the removal will be carried out seamlessly, and you won't see the error message on your device screen again!