How to connect Xbox one to tv without HDMI might be an intense query if you are an avid gamer and you feel lost when you don't have your HDMI wire to connect to the monitor and think you will not be able to enjoy your games properly.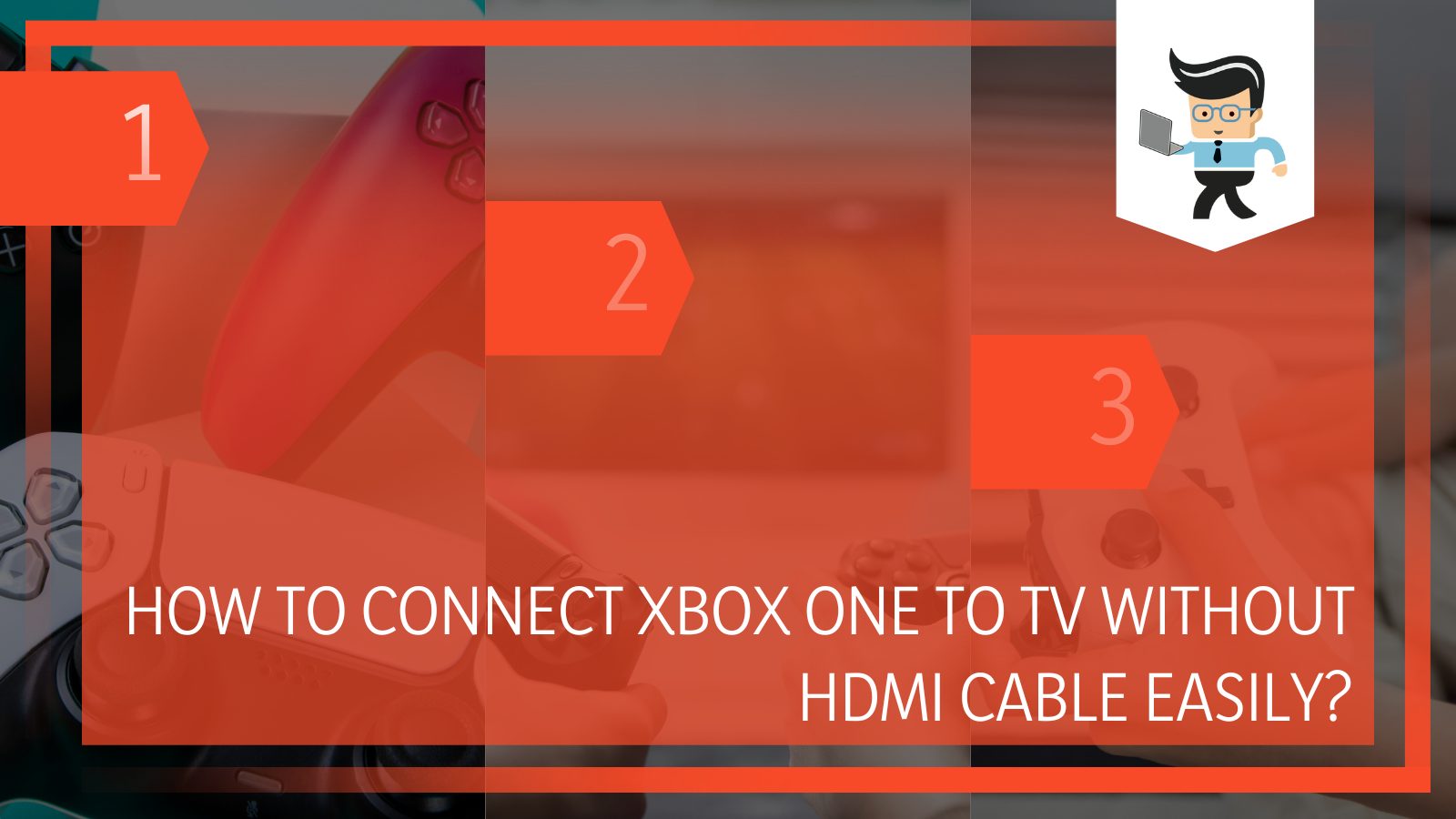 While it is true that connecting your Xbox to the big screen is generally linked via HDMI, it is not the only option available, and you can find another way of maintaining a successful connection.
Therefore, if you have misplaced your HDMI wire, don't want to use one, or are just curious about how it would work, this article is the right one for you.
In the subsequent sections, we will look at the most famous methods of connecting an Xbox One console to the TV without using an Xbox HDMI wire, and we will walk you through each step and requirement in detail so that there are no further problems!
How Can I Connect My Xbox One to the TV Without HDMI Cables? Explained
You can wirelessly connect Xbox One to the TV by using a wireless HDMI transmitter and the receiver. Another option you can use instead to connect your Xbox to your TV is the Wireless Display program of Microsoft to share the screen effectively.
– Utilizing an HDMI Transmitter
If you don't have an HDMI wire to connect your TV and Xbox One, you can also establish a link using an HDMI transmitter.
Remember that a wireless transmitter comes in two parts, each having a different but interrelated function. One part is the receiver which is supposed to connect to the big screen, while the other is the transmitter which is used to connect to the Xbox.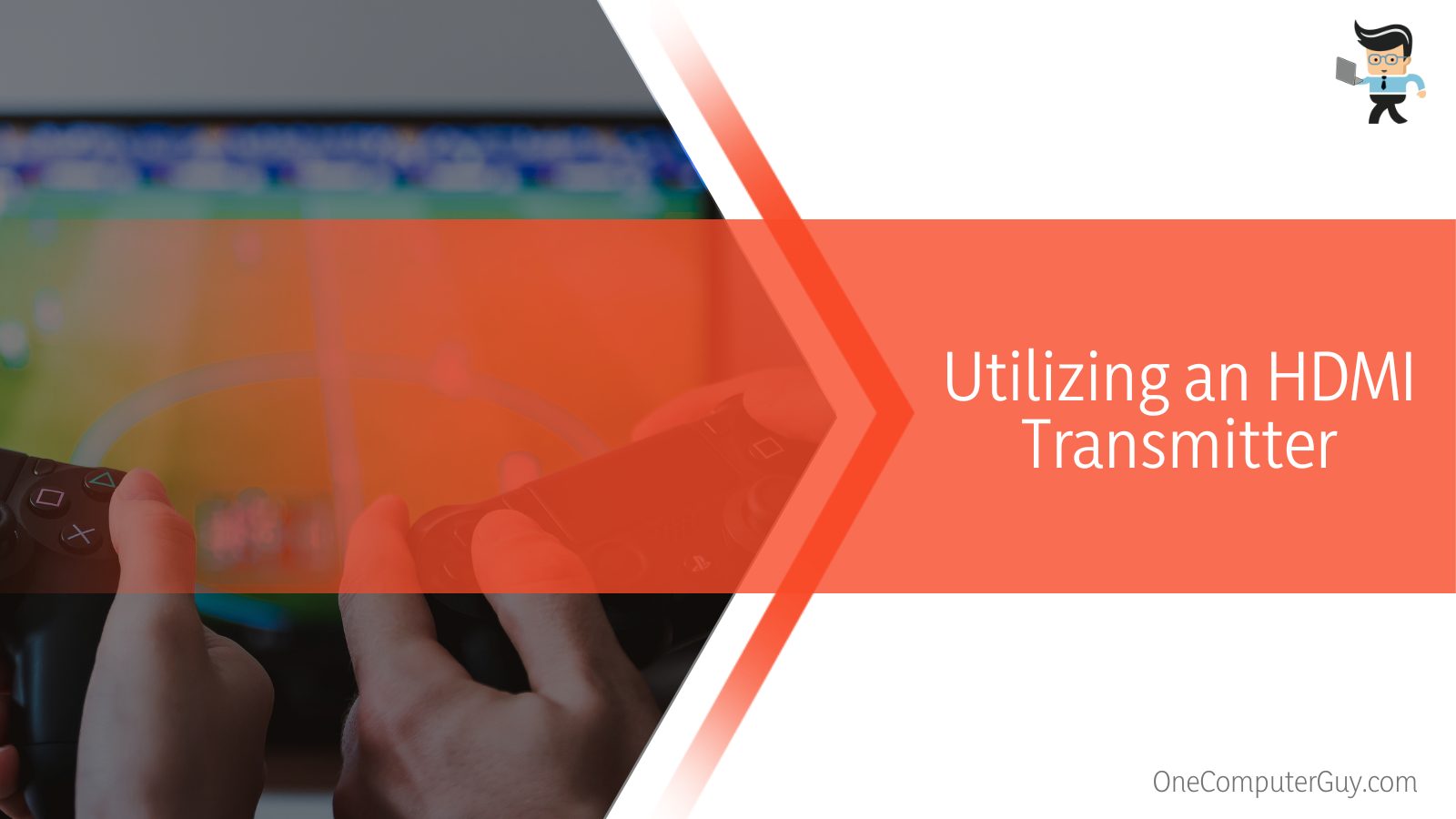 You need to connect both parts to the respective devices, and doing this will enable your TV to receive the transmission signal sent by the Xbox's transmitter. Once this is done, you will be able to play your Xbox on your TV easily without the need for any cable.
– Via the Wireless Display Program
The 'Wireless Display' application from the Microsoft store enables you to wirelessly broadcast games from your Xbox One to your TV, which is another way you may connect your TV and Xbox system without needing HDMI input.
Once you have paid for the app, you will get an HDMI connector. Before you proceed, it is important to remember that the software must be properly installed, and the connector must be attached to your Xbox One.
You must now use the app to configure the wifi connection. You must run the app after downloading it to continue with the connection while using your newly installed program.
A notification indicating that your console is all set to be linked to your PC will be shown. Now click the option "Connect to a wireless display" on your keyboard while simultaneously pressing the Windows and X keys. Then, all you have to do is click the name of your console, and your Xbox will be set up for wireless play without any further delays.
How Can I Connect My Xbox One to a TV With Adapters?
You can link your Xbox One to the TV with an AV adapter, which can be connected to the designated HDMI port. You can also use a DVI adapter if you can't support HDMI or AV for some reason, but you will need external speakers.
For some reason, even if your TV lacks an HDMI port, it nearly always has an AV port. Therefore, connecting your Xbox to your TV will be very simple if you can buy an HDMI to AV adapter.
Connecting your Xbox One to a monitor without an AV connector is still possible by utilizing an HDMI to DVI (Digital Visual Interface) converter or an HDMI to DVI adapter.
You can game on your Xbox One just like you would with an HDMI cable if you connect the HDMI cable from your Xbox to your TV or monitor by using a DVI adapter.
However, you should be aware that you need external speakers to hear sound with these connections. If so, you must connect headphones to your Xbox controller to guarantee a flawless gaming experience on the big screen.
How Can I Connect My Xbox One to a TV With Ethernet?
You can link your Xbox One to the TV with an Ethernet cable with an RJ45 plug to be connected at each end, and you will also need an HDMI extender. After doing this, link your Xbox to the big screen by connecting them to the LAN port.
Connecting your Xbox to the TV without using the HDMI feature is connecting the devices through Ethernet. To go through with this procedure, you will need an Ethernet wire with an RJ45 plug at each end.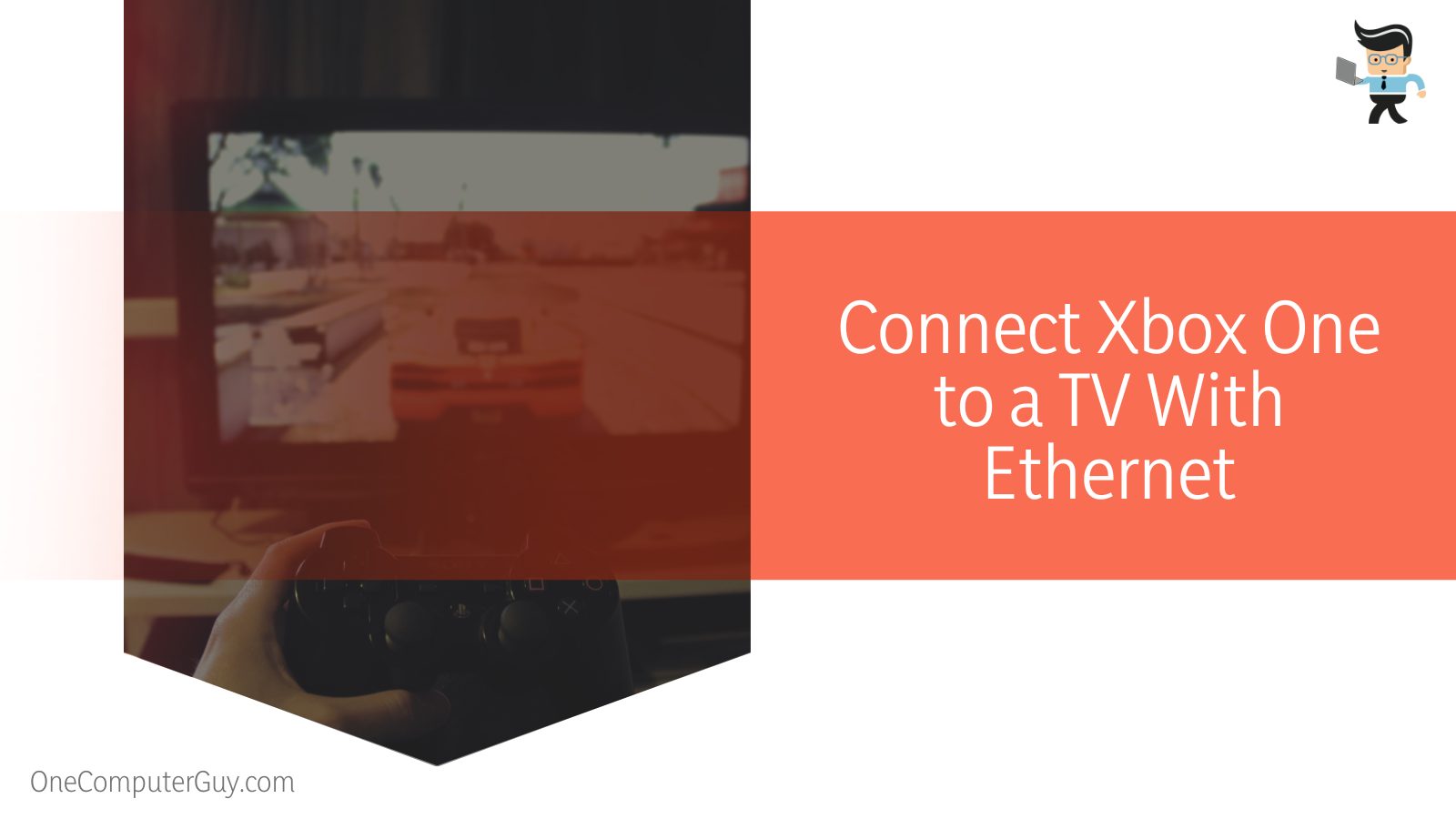 Another thing you will require to go through with this method is an HDMI extender to be used over Ethernet.
Once you have ensured that you have both of these items, you will need to link the Ethernet and HDMI cable to your adapter. After doing this, you need to take the other end of your Ethernet wire and insert it into the LAN port located on your TV.
Once you have done these steps, you will be able to view your Xbox One's game on your TV without needing an HDMI link. However, keep in mind that if your TV's LAN port is not working properly, this technique might not work for you, so it would be ideal to try the other methods listed above.
Conclusion
As you can see from the chapters discussed above, many options exist to connect your Xbox One to your TV screen without worrying about whether or not you have an HDMI cable.
Ranging from the use of Ethernet cables to USB adapters, there is still a multitude of appealing options if you are looking to game in peace with your Xbox and TV, and we have summarized the most important points of the article for you here:
You can link your Xbox One to the TV by using an HDMI transmitter and receiver and connecting these to the HDMI ports.

You can also use the Wireless Display software designed by Microsoft to connect your TV and Xbox One console.

Connecting with an AV adapter plugged into the AV port is also possible, or using a DVI adapter instead.

You can also connect them using Ethernet, which would require a compatible cable to be connected to the TV's LAN port.
It is a bummer to realize that you have suddenly misplaced your HDMI cable, if you depend on using it to link and play Xbox games.
But since there is no use wasting time, if you are eager about linking your gameplay to the big screen, use the techniques detailed in the guide above and have fun!