Knowing how to change profile pic on eBay is a must-know skill for any seller. A professional-looking photo can grab attention and help you boost your sales.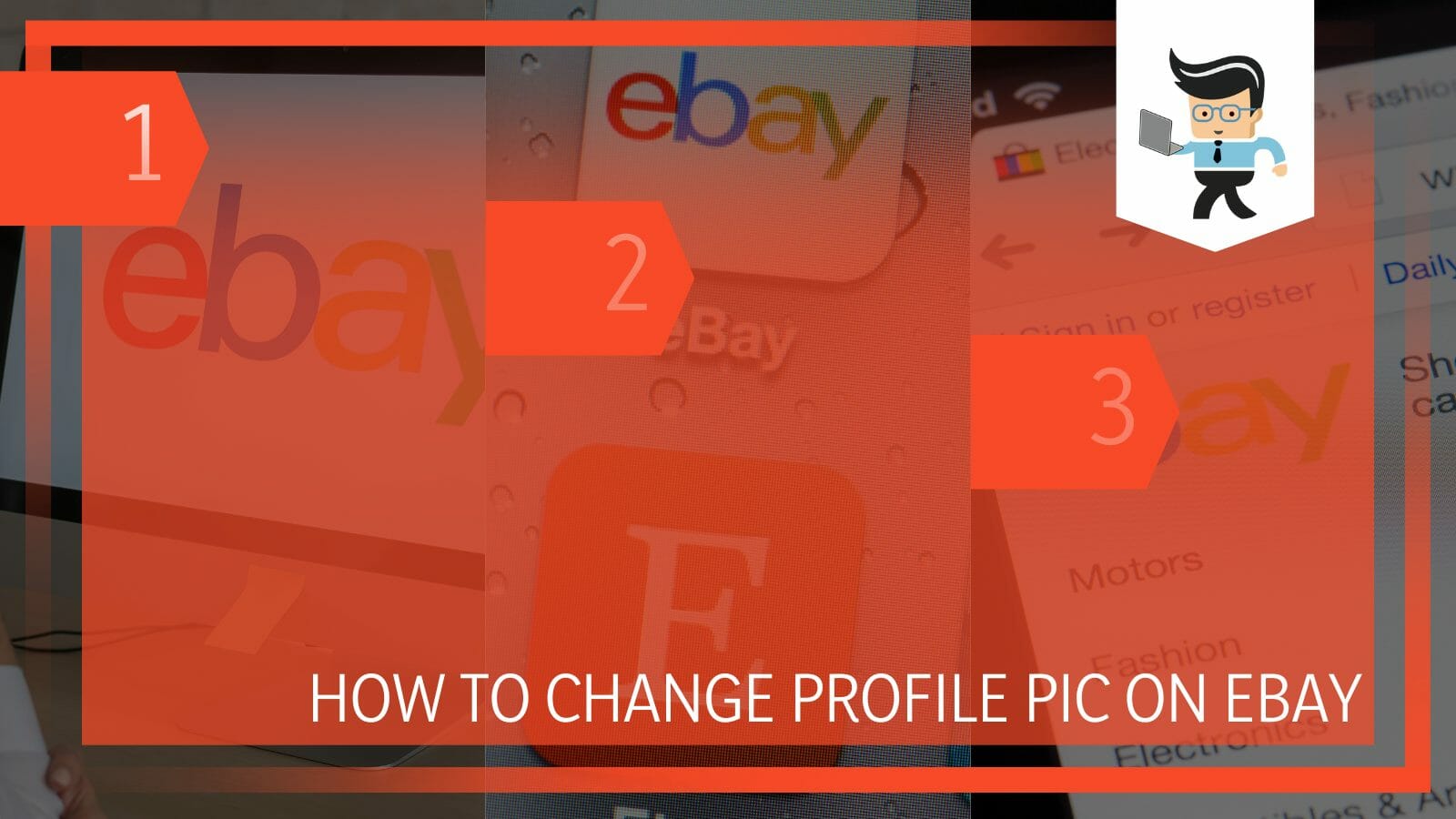 This post shows you the easiest method of changing or uploading a new picture on your eBay profile.
How to Change Profile Pic on eBay in 3 Steps
To change your profile image on eBay, log into your account on the eBay website, click on your current photo, select the Edit Button and choose Change Photo. Select a new photo from a list of photos on your device to upload it, and Click Done when you finish.
Here is the detailed procedure:
– Step 1: Have Your Photo Ready
This is the most critical step, as you need to take a professional photo. eBay recommends that your profile image should be 150 x 150 pixels. Also, you will need to save the image in PNG, JPEG, TIFF, BMP, or GIF formats.
A professional-looking photo means wearing a decent and respectable outfit. Additionally, flash a genuine smile by slightly squinting your eyes and showing your teeth. You must show the best side of your face.
Your face should cover between 70 and 80 percent of the photo. But you also need to include your shoulders in the image. Do not include children, pets, or products irrelevant to what you sell.
Take a photo and store it on your computer.
– Step 2: Sign In to eBay
After uploading your image to your computer or phone, log into your eBay account. The easiest way to log in is using your computer. So, power it on, connect it to the internet and launch a browser of your preference.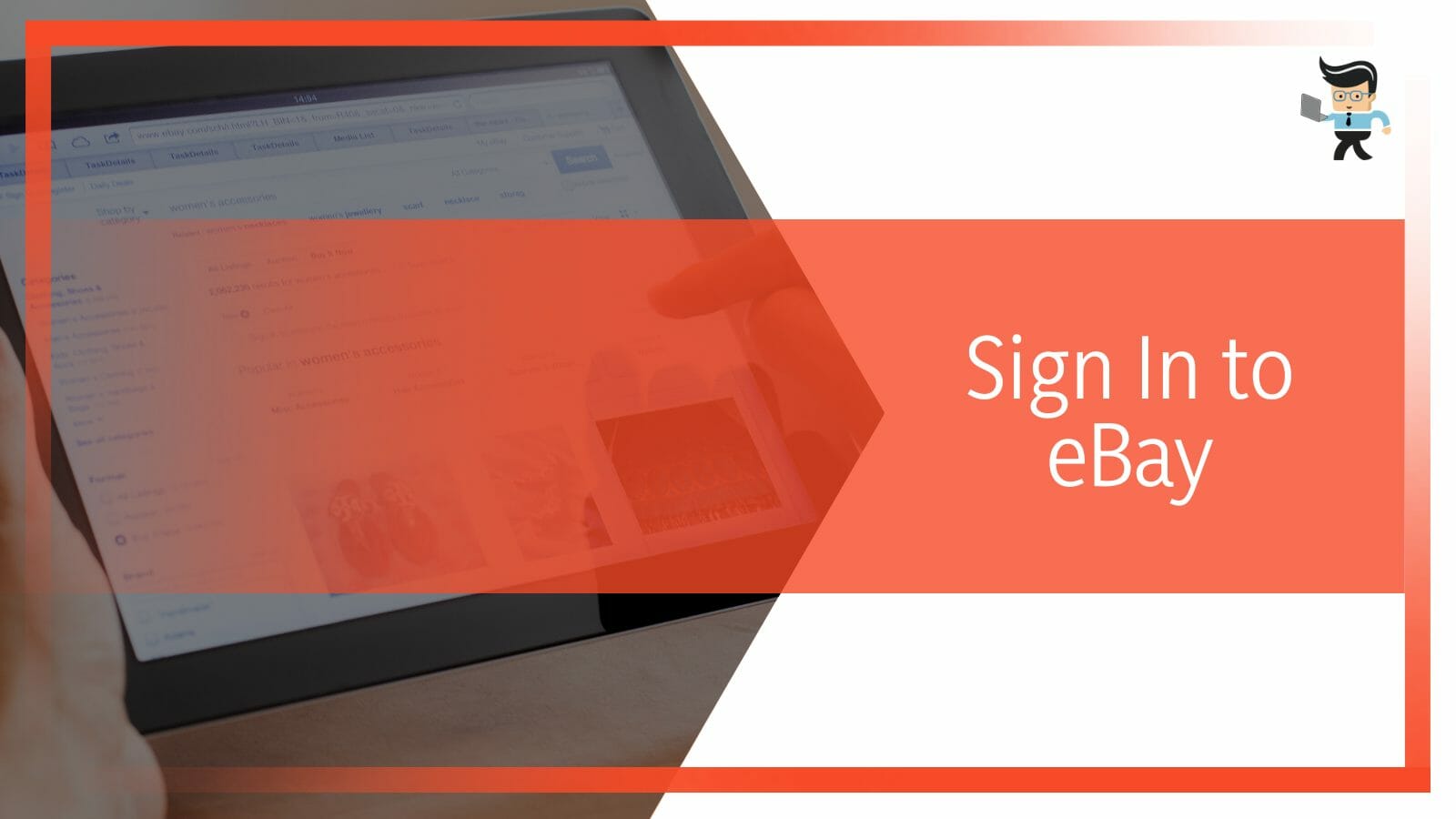 Type eBay website in the search bar, select Sign in and enter your eBay username and password.
– Step 3: Change Your Profile Picture
A successful login gives you access to your account. Now, click on My eBay – located in your page's upper right-hand corner. This action generates a drop-down menu. Click on the Summary option from the list of items.
Click on Username (on the top right side but beneath My eBay), and go to the Edit Profile option (still on the top right). Once you click the Edit Profile link, a pencil appears on your current eBay photo.
Click on the pencil icon at the upper right of your photo box or profile image. Remember, the profile photo picture box is now on the top left side of your computer screen.
Now, click on the Change Photo option. Windows File Explorer pops up. Click on the folder where you saved your photo. When you find the photo, click once on it and select Open at the bottom right section of the Windows File Explorer to upload the picture.
Click Done Editing to complete the process.
The above procedure is the easiest way of changing eBay profile images. However, for a successful process, ensure the image size is correct. Else, you will not be able to upload the image.
How to Use an iPhone to Change eBay Profile Image
To use your iPhone to change, you'll need to go to the Safari browser, launch the eBay website, and log into your account. Click on your user name beside your profile image, choose Edit Profile and upload a new picture.
Note that the process is not as straightforward as it sounds.
Nevertheless, here is how to change eBay profile picture on iPhone:
Tap the Safari browser to launch it and type eBay Website in the search bar.

Tap on Sign In, and enter your Username and password in the spaces to log into your eBay.

Tap on the AA icon right before the address bar and select Request Desktop Website from the website view menu.

Go to the homepage's upper left-hand corner and tap on your name. Again, tap on your Username under your name next to your default profile picture.

Once the profile image page loads, tap on the Edit Profile button.

Select the pen icon at the top corner of the default profile image. This takes you to your phone storage.

Select the image you want to upload as your profile image and tap the Done Editing button.
With the above steps, you can upload a new image on eBay.
How to Use an Android Phone to Change Your eBay Profile Image?
To change your eBay picture using an android phone, you need to log into eBay via Google chrome, tap on the eBay Edit Profile button, select the pencil icon and select the photo of choice. However, you cannot follow these steps conclusively if you have the eBay app.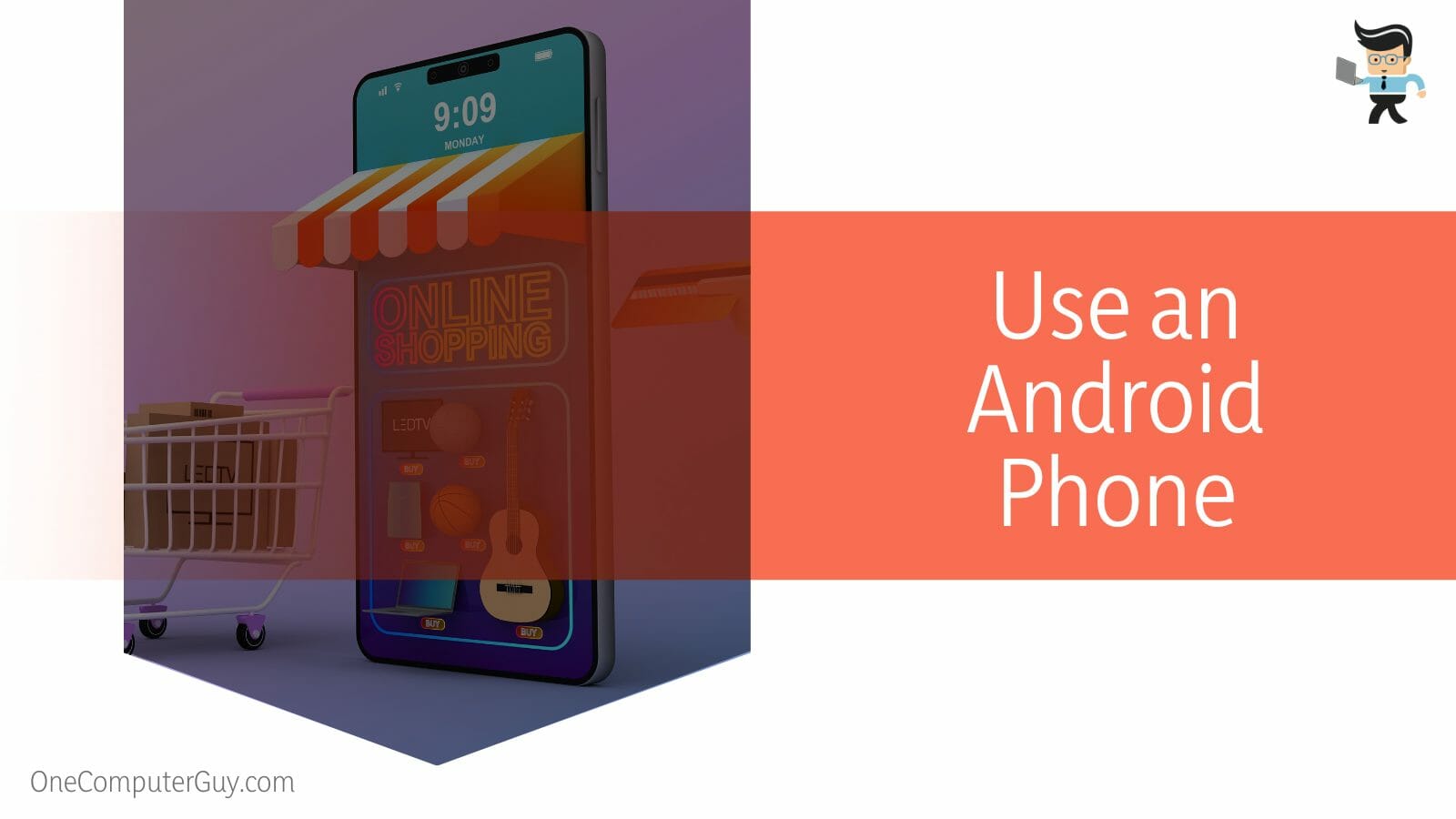 Usually, signing into the eBay site via the smartphone browser leads you back to the app. So, get rid of the app temporarily to be able to edit your profile photo. You can always reinstall the app.
Here is the procedure for changing your photo:
– Step One-Openig The eBay Website
Launch Google Chrome on your android smartphone and type eBay website. This action will open the eBay website. So click on the Menu icon to sign into your account using your credentials.
– Step Two- Entering Details
Tap on your profile icon, and enter your details. Usually, the system will request your street address, country, and phone number. Enter these details in the appropriate fields, and tap Continue.
– Step Three- Logging In Again
Tap on the Account option and select Personal Information. You will need to log into your account again. So enter your Username and password in the appropriate fields.
Tap on the vertical dots at the upper right corner of your web page, and scroll down the page to find the Desktop site. Tap on Desktop Site and log in again.
– Step Five- Changing the Photo
When the homepage pops up, tap on your name at the top left corner. Select your profile photo and click on the Edit Profile button.
Tap the Pen icon and the top of your profile image and select an image you wish to upload as the photo on your profile. Press Done Editing once complete the process.
What if I can't change my eBay profile picture using the above methods? That might mean you have a poor network connection or you are using an outdated operating system. Similarly, that problem can occur if you use an eBay app or the eBay profile picture size is too big or too small. eBay recommends 150 x 150
How To Edit Profile on eBay App on Your Phone?
You can use the eBay app to change limited profile information such as phone number, password, and Email by going into the settings using your smartphone. However, you cannot change your name, Username, or profile picture using the eBay app.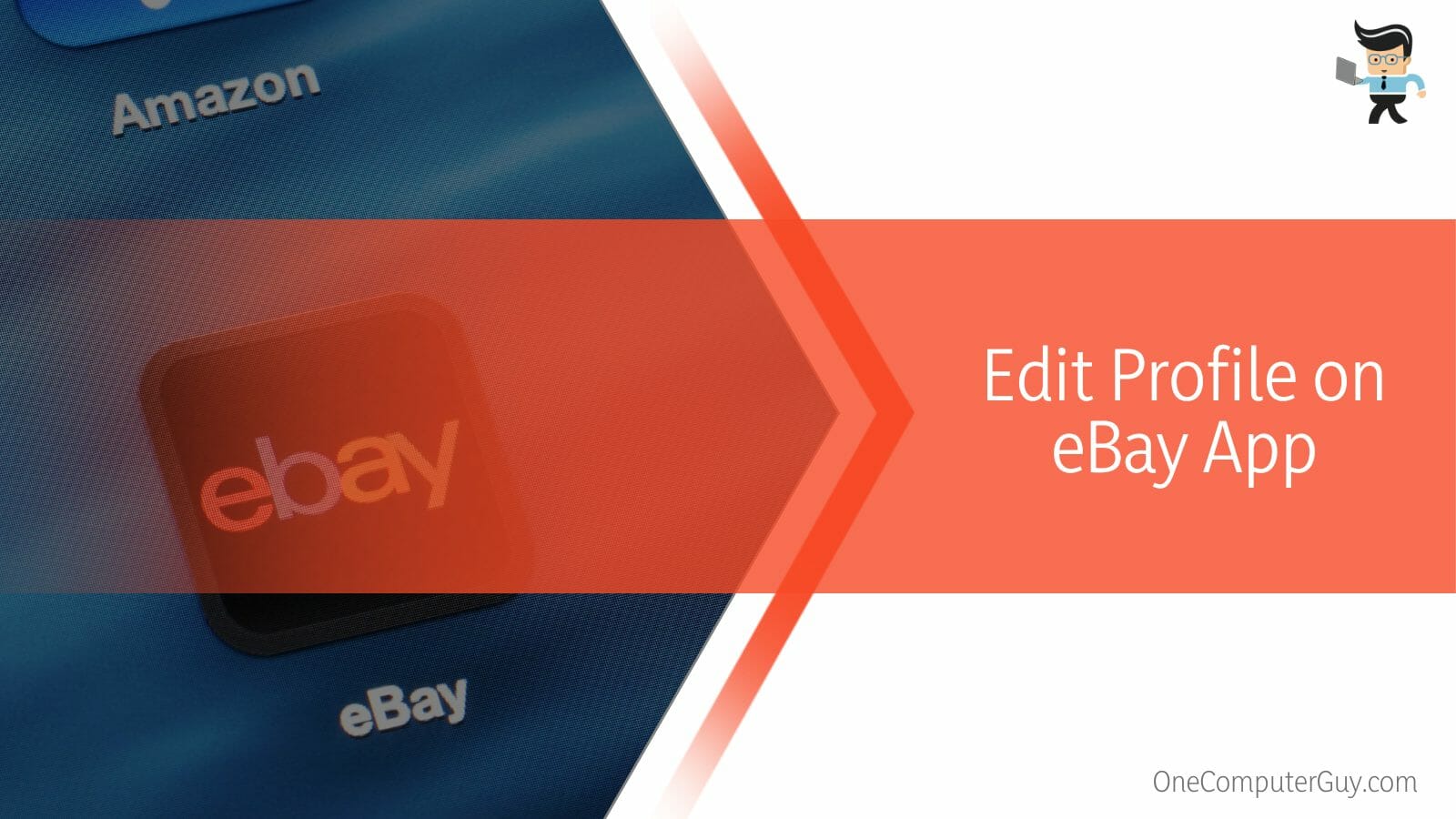 Here is how to edit profile on eBay app:
Launch the eBay application and sign in when prompted

Go to the top left corner, tap on the three horizontal lines, and scroll down to Settings.

Tap on settings to start editing your profile information. For instance, to change your shipping address, tap on the current address to start editing. Press the "+" at the top right to change the address.

To change the email contact or phone number, go to Account Info and tap on either Email or phone number, and enter the new information.

To change the password, tap Sign in and security and press change password

Tap Save after finishing making the changes.
So, if you wish to know how to change eBay profile name, use a laptop or computer. But you are only allowed to change your Username once every 30 days. You can change your name or Username in the personal information part of My eBay using a computer. 
Conclusion
Changing how your eBay profile looks should be very easy after reading this post.
Here are the highlights:
You cannot use the eBay app to change your profile picture – no eBay

profile

picture app exists. 

The easiest and most efficient way to edit your display photo is through a desktop PC or laptop. 

You can also use an iPhone or android phone to change your profile picture 

Using a computer for efficiency to upload product photos and create eBay listings.

 
Follow the steps in this tutorial to change the picture on your eBay profile.
Ref:
https://www.forbes.com/sites/johnrampton/2014/10/28/ebay-optimization/?sh=1a24361b50b9

https://www.ebay.com/help/policies/identity-policies/profile-policy?id=4234

https://www.ebay.co.uk/help/selling/selling/ebay-profile-page?id=5184