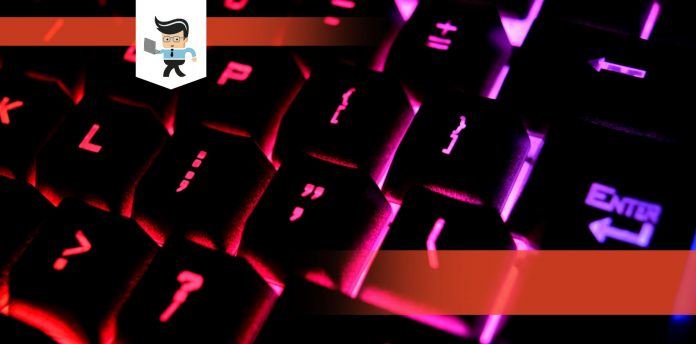 Many keyboards and computer aficionados understand why a GMK Bento makes a lot of sense to have.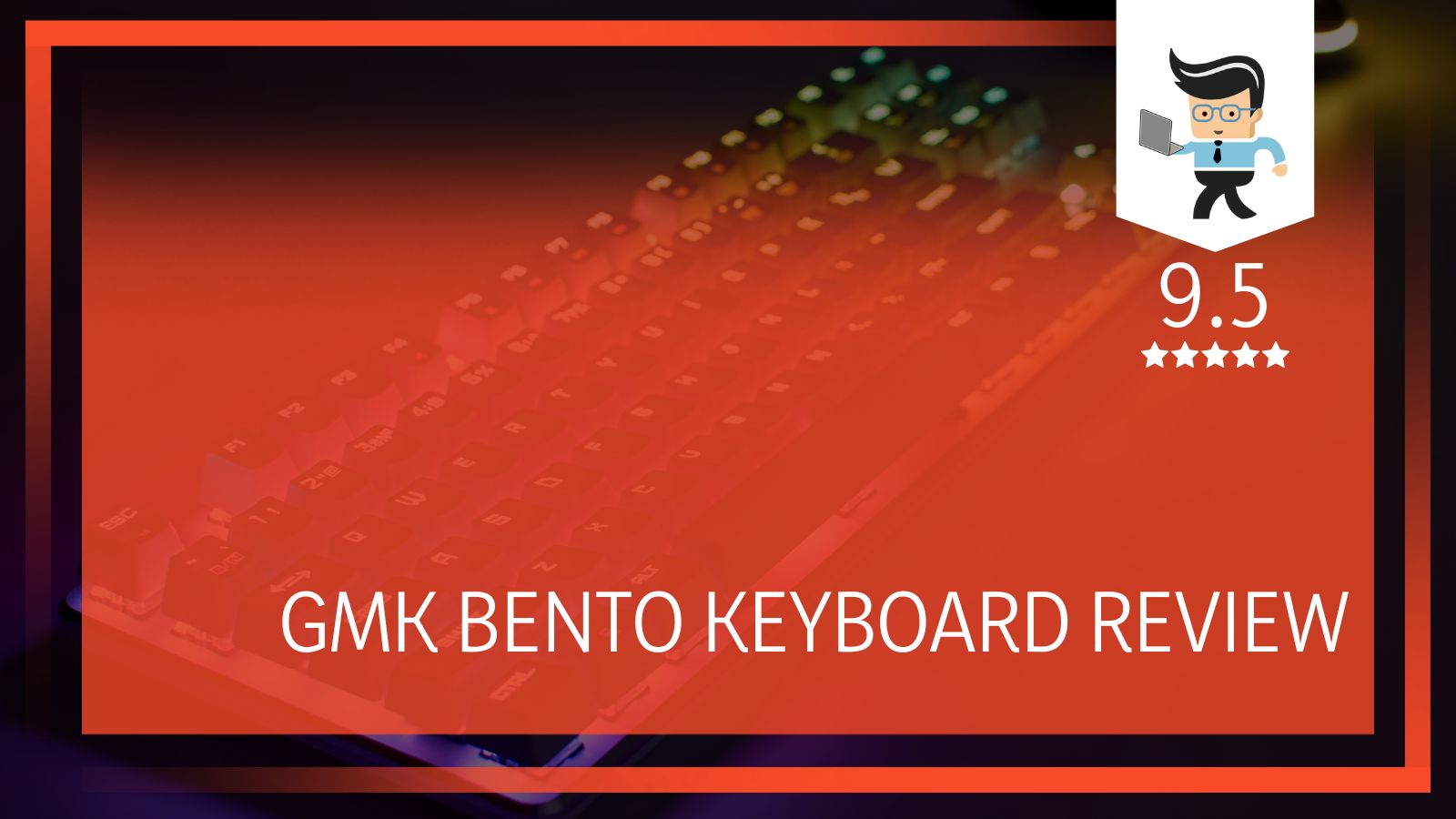 Firstly, GMK's are very popular and have an impact you'll notice immediately. As such, it has come a long way with features that have evolved but haven't lost sight of quality.
Other specifications you will read about makes it easier to choose.
Let our review team tell you more about its capabilities and possible downsides.
GMK Bento Keyboard Specifications Table
| | |
| --- | --- |
| Bento Specifications | |
| Profile | Cherry profile |
| Legends | 1.5mm Doubleshot |
| Brand | GMK |
| Plastic | ABS |
| Sound | Medium-High |
GMK Bento Review: In-Depth Analysis
PROS
Simple minimalist legends
Cool layout
High-quality material
Smooth
This GMK, the Bento, comes in heavily inspired by the Japanese culture. That is by the iconic and typical home-packed meal boxes referred to as Bentō (弁当) boxes. From the look, we understand that this is an excellent set with unique legends and colors.
The keyboard legends are created with simplicity and minimalism in mind. As such, users will enjoy its easy-on-the-eye frame and the general body of art. Further, the keysets come packed in
Some quality additions to this particular product include a new base kit, Latin alphas, and 40s supports. What's even more unique about this keyboard is that you can have the Bento in two tones. That is cream and blue.
You can put this down to novelties kits that add a little more sea effect on the board. Besides, you can set up your preferences to have a more coherent and personalized style. The kits on this keyboard can all be adjusted, while sub legends have a more modern look because of their sharp and geometrical shapes.
A fantastic layout also makes things very easy, especially with a lesser/moderate space bar and ABS-inspired keycaps that still offer some durability. Using the kits will prove popular, too, right through any sizes you set up.
Whether you use standard TKLs or something lesser, this keyboard will still deliver. There's also the case of it being a Cherry profile board. The story is that GMK's, including Bento, was inspired by the Cherry board custom-made for Reuters.
As such, they're somewhat of a classic. However, they're mechanical keyboards which accept the Cherry MX switches and other regular clones. Further, users get a great blend of versatility and smoothness from the Bento keyboard.
Overall
GMK Bento specs include a mix of colors that make you feel at sea and a quality functional base. Don't forget that they're also full-sculpted Cherry profiles packed with enduring legends.
As such, there's a consistent look throughout the keyboard. That makes it quite an easy pick for users who want versatility in performing tasks like typing and playing games.
Main Components of the Bento Keyboard
Keyboard Layout
Like all the other GMK keyboards, the support for the layout is excellent. Further, there's a base kit that offers a lot of versatility should you want to make a couple of adjustments. You'll find that some keyboards won't give you much of that even with a keyset.
Further, with a 40s kit sub legends states, there are many appeals when you consider it has enough quality even for minor areas of the layout.
Keys abound here, even if you choose to go to TKL keyboards. The fact is your money won't go to waste because of the high-quality and durable set. Then again, you'd expect that from a keyboard that boasts great keycap compatibility.
It's an essential aspect to make some aftermarket adjustments to your board in the future. There are modifiers here to help you get the aesthetic symmetry you deserve. Some people might mention that the spacebar, as with others, GMK's, has some odd look.
Perhaps that is down to the absence of a center-mounted stem. That's not an issue here, though, because the off-center stem won't affect the reason why you got Bento in the first place.
Overall, for the layout, we think that it's a great mechanical keyboard for divergent reasons. The structure has the kind of support only top brands offer with kits to work for you.
For this reason, you shouldn't let a lesser to moderate spacebar stop you from enjoying it. The comfortable feel and smooth nature of the keypresses make it worth having.
Sound
The sound of Bento is perfect. Sure, there's many ABS on the keycaps, but GMK uses only the best quality. Let's not forget that GMK keyboards are known for their satisfying thock, smooth texture, and lasting designs.
As such, they're one of the best mech boards for enthusiasts everywhere. That is why we think this is one of the best-sounding caps in a long list of quality products.
The sound is medium to high and offers some soft vibes while you get busy on the keyboard. Users don't have to bottom out to get a feel or little sound as well.
Even though we think PBT plastics would have to be ideal, the sound this keyboard gives off has nothing to do with the chosen materials. It is more like music to your ear when using the keyboard.
Overall, the sound level and tone are good enough, considering many mechanical keyboards are built to sound like trumpets.
Keycaps
The keycaps present another winning angle for the Bento GMK. The standout and have a thickness of 1.5mm. They are a good part of the keyboard designed by Biip brand.
As such, there's a lot of strength, comfort, and reassuring appeal. The standard thickness can compare to those top-end keyboards out there, such as those of the Topre variety.
The keyboard may not have a uniform finish in terms of color. However, it more than makes up for it with a gentle glow at off angles. The keys all stand out with uniform shape. There's hardly a foot out wrong in terms of quality.
Also, they come with backlit features to keep your room Illuminated in the dark. GMKs boast a great texture across the board. That means the Bento is not any different. The keys here have minimal edges that you'd seldom notice. Well, unless you're a keen enthusiast.
However, if all you want is to get going with one of the best keyboards out there, it won't matter. Think of it this way; there's enough friction to accommodate your keypresses.
No one expects every part of a keyboard to be perfect. As such, edges or not, fans will recognize this is a fabulous keyboard. The blend of colors you're encouraged to have is something you might not get elsewhere. At least, not with the enhanced keycaps.
Legends
Legends are just as important as other parts of a keyboard. When selecting keysets, you'd want to consider them. That is if your sole aim for getting a keyboard is for typing documents.
The legends on the GMK Bento mechanical keyboard will meet your expectations and appeal for consistency. What's more, they're Doubleshot in design and strong enough.
The caps have midline heights like some other GMK's, while you can adjust the kits on the sub-legends. Their geometrical shapes encourage a modern look you'd love to have around.
Typing on the Bento
There's so much you can accomplish using a Cherry profile keyboard. Why? It's very comfortable and functional to type on them. It also boasts a superior layout, unlike other keyboards. That makes it fit for typing and preparing documents.
The profile will keep you steady and going on for more extended periods. Again, the sharp and geometrical shape of the keys won't impede your speed and accuracy.
Keycaps Quality
By now, you should understand that GMK always creates new keycaps with unique designs. What that means is that you can only find for a limited amount of time. As such, if you miss a sale, you can no longer order the keycaps from GMK.
You'd have to wait for another sale to roll around or purchase the aftermarket's keycaps, which means more money.
What the above screams are apparent quality that seeks to be in abundance. A keyboard with inferior materials is a recipe for disaster, with you having to pay for a new one. The Bento's specs have a fine-tuned and working thick ABS plastic.
Although many agree that PBT is more robust, the fact that GMK is behind this keyboard is comfort enough. With the thick plastic, your keyboard won't warp when you work or play games.
Further, many PBT Keycaps tend to warp anyway (the large ones). So you're not missing a thing using the GMK Bento kit with ABS plastic. Besides, the keycaps here help you function with thanks to the off-center legends.
Availability
GMKs are scarce on the market.
That means even the Bento will take some effort to get. However, you can get them in the following places:
Group Buys. Stay updated on the latest group buys with platforms like mechgroupbuys. That way, you get to learn about what's on the market not just from GMK, but other keyboards also.
Aftermarket. Perhaps you're looking to buy a new GMK keycap set or kits. Aftermarkets present an excellent opportunity, although you have to be careful not to lose or waste your money.
Online Markets. Amazon is one option where you can get GMKs like Bento and Oblivion. However, you have to be quick about it. Another online platform is Mechanical-Keyboards. Both deal with unique sets and let you know what GMK keycaps and other products are in stock.
Frequently Asked Questions
What is GMK?
GMK electronic design GmbH is a brand better known as GMK. It is a German electronics company that specializes in producing mechanical keyboards and custom peripherals.
As such, GMK makes high-quality Doubleshot ABS keycaps for mechanical keyboard communities all around the world. They're famous for keyboards with satisfying thock and lasting designs.
Are GMK keycaps worth the statted amounts?
Quick answer, yes! Absolutely. Sure, they are expensive, but what do you expect from keyboards that promise a lot of overall quality? Besides, They are colorful and boast a lot of functionality.
The keycaps are gee made of suitable materials and the switches underneath more than able to cooperate to give you a great experience. Also, GMKs offer premium versatility and fit a raft of applications, including games, coding, and typing. With them, you achieve more precision and speed performing any task. As such, they're worth it.
Conclusion
Getting this keyboard can prove to be the highlight of your experiences. Sure, GMK isn't cheap, but with the performances you get, it's worth it. There are certainly more pros than cons involved with the Bento.
With custom peripherals with high-quality Doubleshot ABS tooling, this keyboard is one of the best to have, and it comes with a satisfying feel and smooth texture that will appeal to all users.