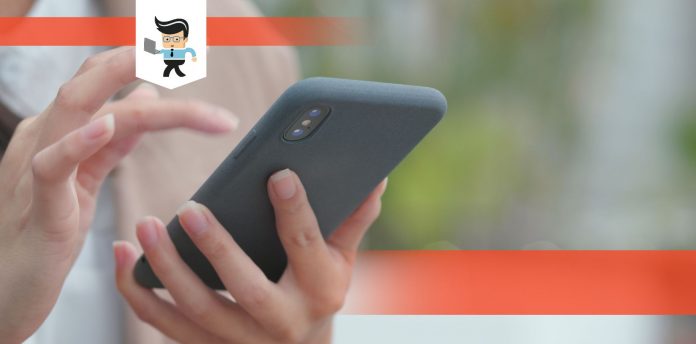 The Doogee X5 is a new smartphone from Doogee, a Chinese manufacturer. This phone has caught some attention because it is cheap and seems to be almost too good to be true. To get to know more about the Doogee, read our review further.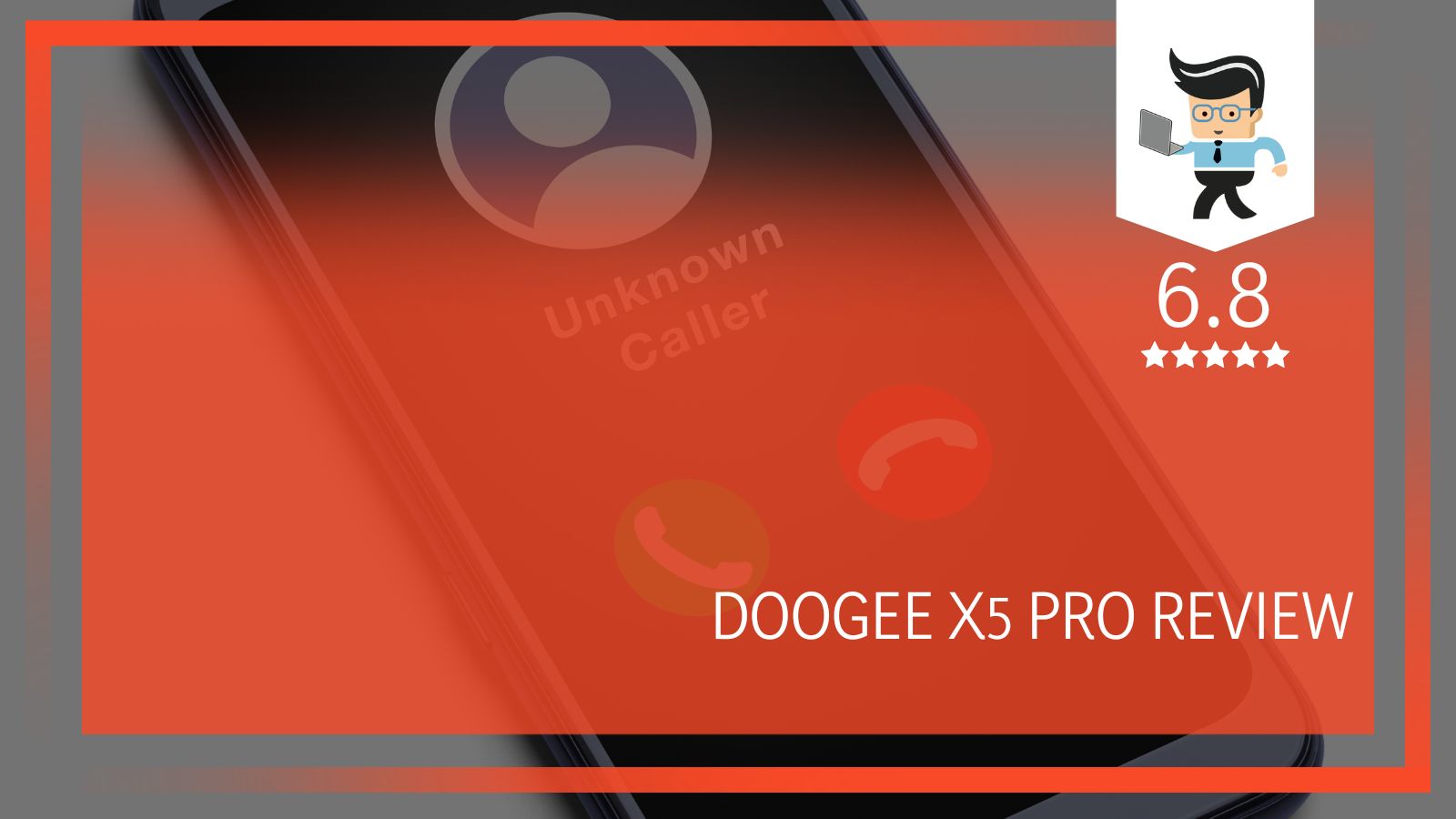 Coming in at under $75 in most cases, it is a really cheap phone at all, let alone a smartphone. The design is sleek and compact, meaning most people won't know that it is a cheaper model.
Of course, you have to think about the different aspects of the phone to see if it is really worth going so low on price.
While it may look good, does the Doogee X5 Pro actually perform? In some ways, yes and in other ways, no. You have to be willing to make some concessions.
Doogee X5 Pro Specs Review
Doogee X5 Pro Key Criteria
PROS
Good price
High resolution
Can perform multiple asks
CONS
The front camera doesn't perform well
Battery lasts for about 4 hours
Gaming is a little weak on the phone
While looking at this phone may be nice, what is going on behind the plastic and steel? Any phone that costs under $100 will have some interesting specs that you need to know before you make your purchase. While not everyone needs a mini-computer in their pockets, it is helpful to have certain features.
Here are some of the specifications that you should know:
Display – 5-inch, IPS, HD Display with 1280 x 720 resolution
Camera – 5 MegaPixel Rear, 2 MegaPixel Front
CPU – Mediatek 6753 Quad-Core 1 GHz Processor
GPU – Mali-T720
RAM – 2 GB
ROM – 16 GB
Android – 5.1 Lollipop
Network – 2G, 3G, 4G FDD-LTE
Battery – 2400mAh
GPS – Yes
Wifi – Yes
Dual SIM – Yes
OTG – Yes
Bluetooth – 4.0
Just looking at the specs isn't enough, but you should get some idea of what is in here and what may be missing.
What Are We Looking At?
The display of your phone is very important, which is why this should be the first section to look at if you are considering buying a Doogee X5.
The phone comes with a 5-inch HD display with a resolution of 1280 x 720 pixels. The resolution is higher than expected, so the images are good. They are bright and sharp, which helps at night, in particular. You will likely have some trouble viewing the screen in sunlight and will have to adjust the brightness.
Even so, for the price, the Doogee X5 Pro's display is quite good. For the price, it is miraculous. Trying to find a screen protector is a bit difficult, but you will absolutely want to find one.
Pro Camera
While you won't get the same camera quality with this phone as you will with an iPhone or Android phone, the 5.0 MegaPixel Rear Camera is still pretty good.
You won't be able to take pictures and submit them for competitions, but you will get some good results for social media. There aren't as many features to fine-tune your photos either, but you can export to fine-tune.
The front camera is not very good at all. In particular, in daylight, it will make you appear grainy. It is almost useless in low lighting situations. As cameras are a big part of most smartphone usage, this is really a sticking point for us. Even exporting and editing can only do so much if you don't have a camera that performs well.
Battery
Battery usage is an important thing for many people. With this phone, you will get up to 72 hours (3 days) of standby battery time thanks to the 2400mAh Lithium-ion Battery. While that sounds impressive, it really isn't when you actually want to use the phone. The battery will only last for about 4 hours if you are going to use basic apps or go on the internet.
For the price, this isn't a bad performance. It is a basic battery with basic performance. If you aren't the type of person who spends all day looking at your phone, or you work near an outlet to charge your phone, it's fine.
Performance
The phone performs as a phone should perform. There isn't a lot of lag when you are using it. You can smoothly watch videos, use social media, text people, look up information on the internet, and more. Even if you aren't connected to the internet, you will be able to use it without problems.
The phone itself comes with a 1GHz Quad-core Mediatek Processor which is supported by a 2GB RAM. This means that you can perform multiple tasks on different apps at the same time. You won't have to shut down the app after you use it, in most cases. Of course, there are some heavy apps that you will need to shut down because they just take up so much power.
Gaming is a little weak on the Doogee X5 Pro. For basic games, you won't have many problems.
However, as soon as you start playing graphics-heavy, PVP, or big games on this phone, you will run into stuttering and freezing.
In fact, we recommend not even trying to play any games on here other than maybe some card or puzzle games.
Certainly nothing like Mortal Kombat or NOVA. Subway Surfers, Covet, or even most bingo games will be just fine.
Interfacing & Usability
Doogee X5 does run on Android technology (5.1 Lollipop) but don't think of it as an Android phone. It has its own customized interface that makes it perfect for people who need to set up a phone in a special way. You have more control with this phone than you would with far more expensive options.
Even better, you won't have to worry about personalization impacting performance at all. You can't really do anything that will affect performance. The UI itself is neat to look at but doesn't really provide anything extra or special.
As far as usability goes, the Doogee X5 Pro has inbuilt gestures so that you can access certain functions or apps with just a touch. If you want to take a picture, you can just draw a C over the screen. If you want to make a call, draw a horizontal line. Draw an M for music, or draw a W for messaging.
While these are really cool features, they aren't exactly intuitive, so it will take some time for you to get used to them. You also can't personalize these functions.
However, it is a great feature for older people who don't want to take the time to learn how to use their phones.
Extras
For a phone of this price, you might not think there are any extras, but you will get some pretty great choices here.
Double Tap – The Doogee X5 Pro has a 'Double Tap to wake' function that is comparable to Apple's This means that you can double-tap on the locked screen and it will light up. This makes it easy to check messages, notifications, or the time. Similarly, double-tapping on the home screen to lock it quickly.
BOX Sound Cavity – Many of us use our phones to listen to music. The Doogee X5 Pro has BOX Sound Cavity, which provides pretty good sound quality. Certainly better quality than other phones in this price range.
The phone itself looks pretty good. It has a premium back cover and a grip. However, the trouble is that it is difficult to find any cases or skins that you will want to use with it. There are some out there, but the choices are pretty basic. Your best bet would be to get one of these basic options and then customize it by hand.
Overall, the Doogee X5 Pro is a pretty good phone for the price. It isn't going to replace your iPhone, however.
It is worth the price for a kid or someone who isn't interested in having a phone. It is reliable and holds a charge for a long time if you aren't using it.
The camera is really the sticking point for us. It could be much better since this is the primary way we capture memories.
Still, don't think that this is a bad smartphone because it isn't. Soundwise, it doesn't perform all that differently than phones that are much more expensive.
You will just have trouble with accessories and probably won't be able to go to your local big-box store and get anything to help you support it.