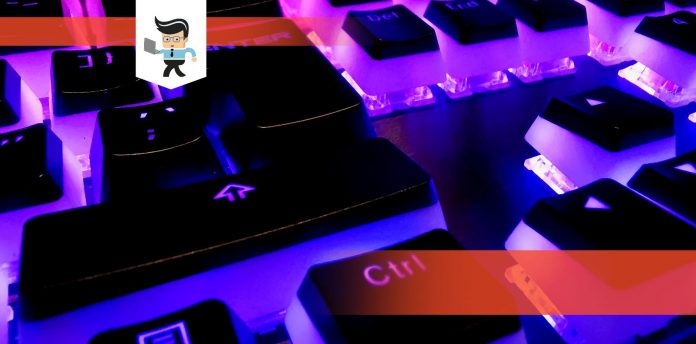 The Chiwi60 may not be as popular as many top-tier 60% keyboards out there. However, it comes in handy as a decent choice for budget users interested in an affordable mechanical keyboard for their typing and gaming activities.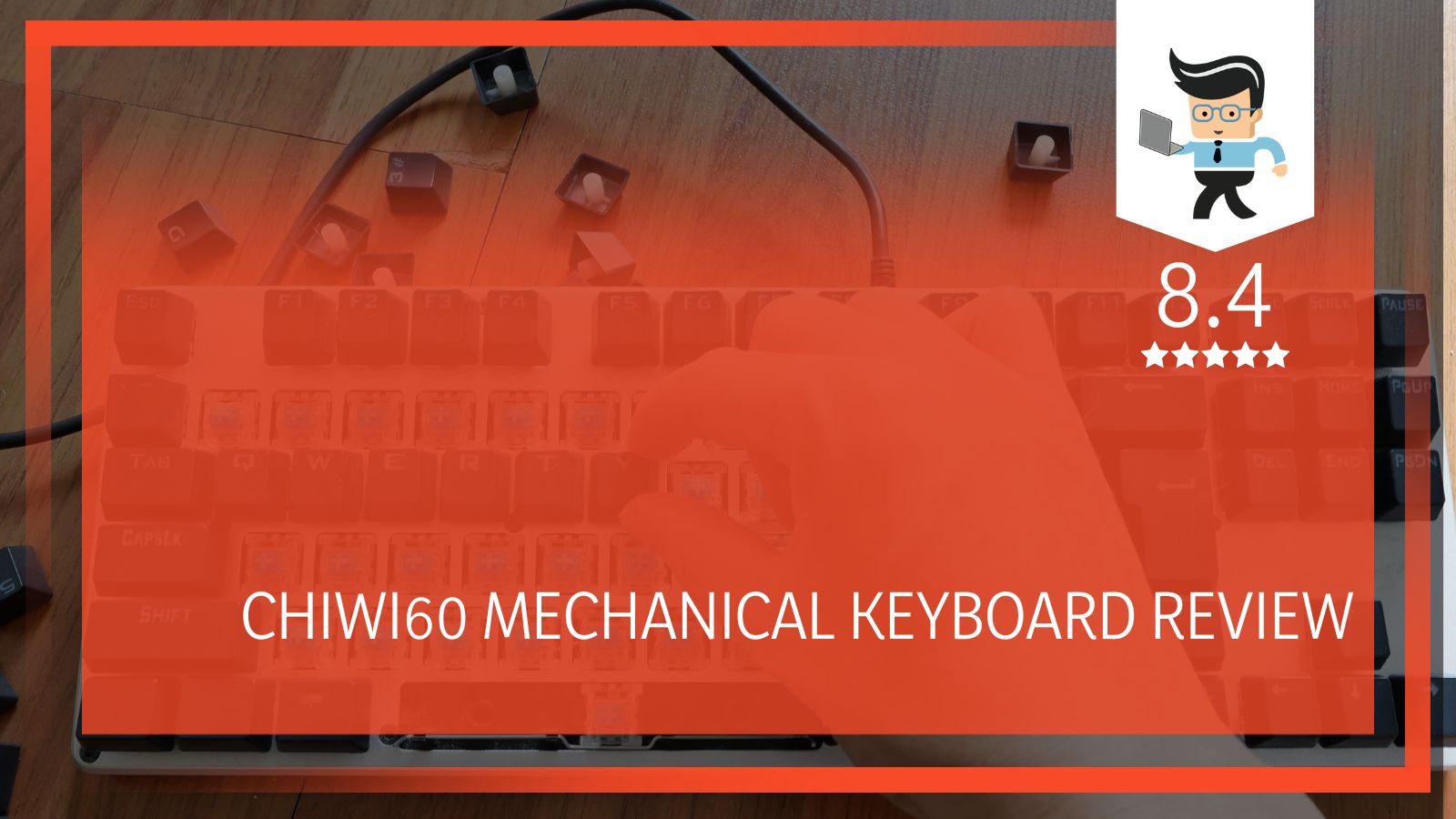 From its dye sublimated PBT keycaps to its impressive USB Type C interface, it really delivers where it matters the most.
As we continue with this review, we will shed more light on the top features, pros, and cons of this budget-friendly mechanical keyboard.
Chiwi60 Mechanical Keyboard Review: Top Features
| | |
| --- | --- |
| Layout | 60% |
| Stabilizers | GMK Stabilizers |
| Switch | Outemu Sky Switches |
| Backlighting | RGB Underglow backlighting |
| Feedback | Strong Tactile Feedback |
| Connection | USB Type C Wired Only |
| Backlight | RGB |
Chiwi60 Review: Building Your Ideal Keyboard
PROS
Comfortable design
Fully customizable
Budget-friendly
CONS
Need to buy additional components
Made by a Taiwanese brand, the Doyu Studio, the Chiwi60 started with what seems like a mere idea. However, its wide variety of customization options has made it the delight of users who enjoy customizing their keyboard without breaking the bank.
As we continue, we will consider the major selling points of the Chiwi60 and highlight the reasons it may be a decent option for anyone on a tight budget.
Design and Build Quality
Straight out of the box, the Chiwi60 mechanical keyboard kit has a 60% layout and comes with a prebuilt design for easy accessibility.
The keyboard comes with medium-sized bezels and a chamfer that sits firmly at the top to enhance accessibility and suit a wide range of sitting positions. Also, it features a sturdy aluminum build accented with a durable brass plate and nameplate.
It is important to note that the chamfer is positioned at an angle of 30 degrees to give the Chiwi60 keyboard a shorter look and make for an overall sleek layout.
One area where the keyboard stands out is in the aspect of the spacebar. You will have access to an optional dual 3u spacebar layout, which could come really handy if you hope to have a split spacebar with a convex shape.
Great Customization Options for Modders
As a custom-made keyboard, the Chiwi60 requires you to buy additional components that will help bring your ideal gaming keyboard to life. If you are the type who likes to tweak or add a bit of extra to your keyboard, the Chiwi60 will surely appeal to you.
The kit components usually include a PCB, a case, and a frame, making the process of the base assembly simple and easy. You will also need to purchase the switches, stabilizers, and the keycaps separately for personal installation.
You must also note that soldering will be required to affix the switches. Otherwise, it is advisable to buy hot-swappable switches. The PCB, in most cases, comes in a hot-swappable mode, requiring no need for soldering.
The Chiwi60 keyboard is fully customizable, allowing you to combine the PCB with varied switches. You can also choose between different aluminum-colored cases, requiring you to purchases the different cases as well.
Compact 60% Layout
If you like the idea of owning a highly-customizable small and portable keyboard, then the Chiwi60 may be worth considering. As a 60% keyboard, it measures at just about 60 percent the total size of a regular-sized keyboard, which usually comes with 101 keys. That means a 60% keyboard has fewer keys, giving it overall improved portability.
The Chiwi60 keyboard is designed specifically for work, and users who are into coding and programming as well as typists will find it particularly useful. This is because its portability allows for all the keys to be accessed without moving your hands. This makes working with it easy and comfortable.
Also, if you are a regular keyboard user who does not frequently use the Numpad, the Chiwi60 fits the bill for you. This is because it reduces the excess space a regular-sized keyboard carries without limiting its functions.
Sturdy Outemu Sky Switches and Durable Keycaps
In any keyboard, one cannot help but appreciate the important roles keycaps and switches play in ensuring top performance and durability at all times. Designers at Doyu Studio are well aware of this, and that is why they have incorporated a sturdy Outemu Sky switch that will ensure smooth and quick tactile feedback when typing.
The keyboard's keycaps are also designed to last for a long time.
RGB Underglow Backlight
The Chiwi60 comes with stunning RGB backlighting with an amazing under-glow that will appeal to any user. It does not matter if you are typing in the dark or a poorly lit environment. The backlight will always come in handy.
Budget-Friendly
The Chiwi60 mechanical keyboard is not only incredible at a task but is also pocket-friendly. Understandably, the keyboard kits sell for a higher price when compared to a prebuilt keyboard. However, you stand to enjoy a lot more customization options and the ability to tailor your board to meet your gaming demands when you build your keyboard by yourself.
Portability
This is one of the most prominent features of the Chiwi60 keyboard. It is very portable, and therefore can be slotted in your traveling bag as you move from one place to another.
In addition, its compact and portable design ensures that the keyboard does not occupy a large chunk of your desk space either at home or in your office.
Buying Guide
Though relatively unknown and quite unpopular on the market, the Chiwi60 keyboard is designed to meet the taste of users who have a penchant for making their keyboard their own way.
As a compact 60% keyboard, the keyboard is notable for its exceptional qualities in some core areas like portability, seamless key replacement, quality of switches and keycaps, and the general quality of every other component.
Due to the number of keyboards that have flooded the market, making a choice can sometimes be daunting. Whenever you are looking to get one, there are certain factors that are worth considering. These factors include:
1. Manufacturer
The features and specifications touched on here offer a glimpse of the factors you need to consider for the Chiwi60 or any keyboard kit. GMK is a manufacturer that has the name to back up its products. As such, it's only normal to consider the makers of the keyboard you want to buy. Other top brands include Corsair and Razer.
2. Special Software
Keyboards with special software count for something. Not only would that be a good addition to any keyboard, but it will help you boost performance. Also, additional software has no impact on the price of keyboards. It's simply there to improve your experience.
3. Ergonomics
Comfort is important. It can help you have a productive time irrespective of what you do with your keyboard. As such, products made of the best materials are a joy to use. Further, quality materials often add certain longevity to your keyboard. Overall, it sure helps to have things like wrist-rests and other perks.
4. Keyboard Lights
These are becoming a necessary part of many keyboards. While they serve to make your keyboard beautiful, they also help when you want to use macros to assign functions to certain keys. However, lights can also affect the price of a keyboard, so getting one with them might cost more. At least you won't type or play games in the dark!
5. Switches
In most cases, switches should be your first consideration. You don't want your keyboard feeling like a typewriter. You must get the one that feels right to you. You can do this by testing keyboards out before buying them.
Some of them have a very light feel while others are hard. Whatever feeling you experience is determined by the switch underneath the keycaps.
6. Keycap Components
Like most mechanical keyboards, the Chiwi60 comes equipped with sturdy keycaps that are built to last and stand up to your most demanding gaming sessions.
Although the keycaps here are crafted from thin plastic materials that could produce some annoying sounds while typing, the board makes up for it with strong tactile feedback which enhances your efficiency when typing.
7. Longevity
Irrespective of what you pay for a keyboard, you'd want it to last for a very long time. If you're in the market for one, consider the materials used for all the functional parts. That includes the keycaps, cables, and even the switches underneath.
Also, it helps to check out how long the manufacturer guarantees the keystrokes to last. For example, mechanical keyboards are known to last longer than others. The Chiwi60's Outemu Sky switches are durable and will last for a long time.
8. Extra Features and Functions
Some keyboards have a plethora of extra features. These include screens, wrist tests, keys, and more. They all serve to add functionality to your keyboard. As a result, you have to consider this aspect. At least, there's more to enjoy using your keyboard, particularly if it costs more to get.
Further, extra features mean more speed for your tasks. Also, features like additional function keys for launching some programs are always great to have.
Conclusion
The Chiwi60 is not meant to replace the premium mechanical keyboards out there. However, it is a solid choice for budget users.
If your budget is not on the high side, and you need to get a keyboard that will see you through your typing and gaming activities without stress, the Chiwi60 mechanical keyboard will not disappoint you.
From its compact layout and sturdy brass plates, this keyboard is made to be very portable and comes with a durable build that best fits its price. The board's Outemu Sky switches live up to our expectations and deliver audible, tactile feedback at all times.
Also, you can enjoy the extra functionalities of a full-fledged RGB backlight and durable keycaps, all at a very friendly price point.