If you can't connect to the internet without VPN (virtual private networks), you should know you aren't alone. This is a problem that all of us are going to face at some point in our lives. If you can only connect to the internet through a VPN, there are some easy ways to fix it.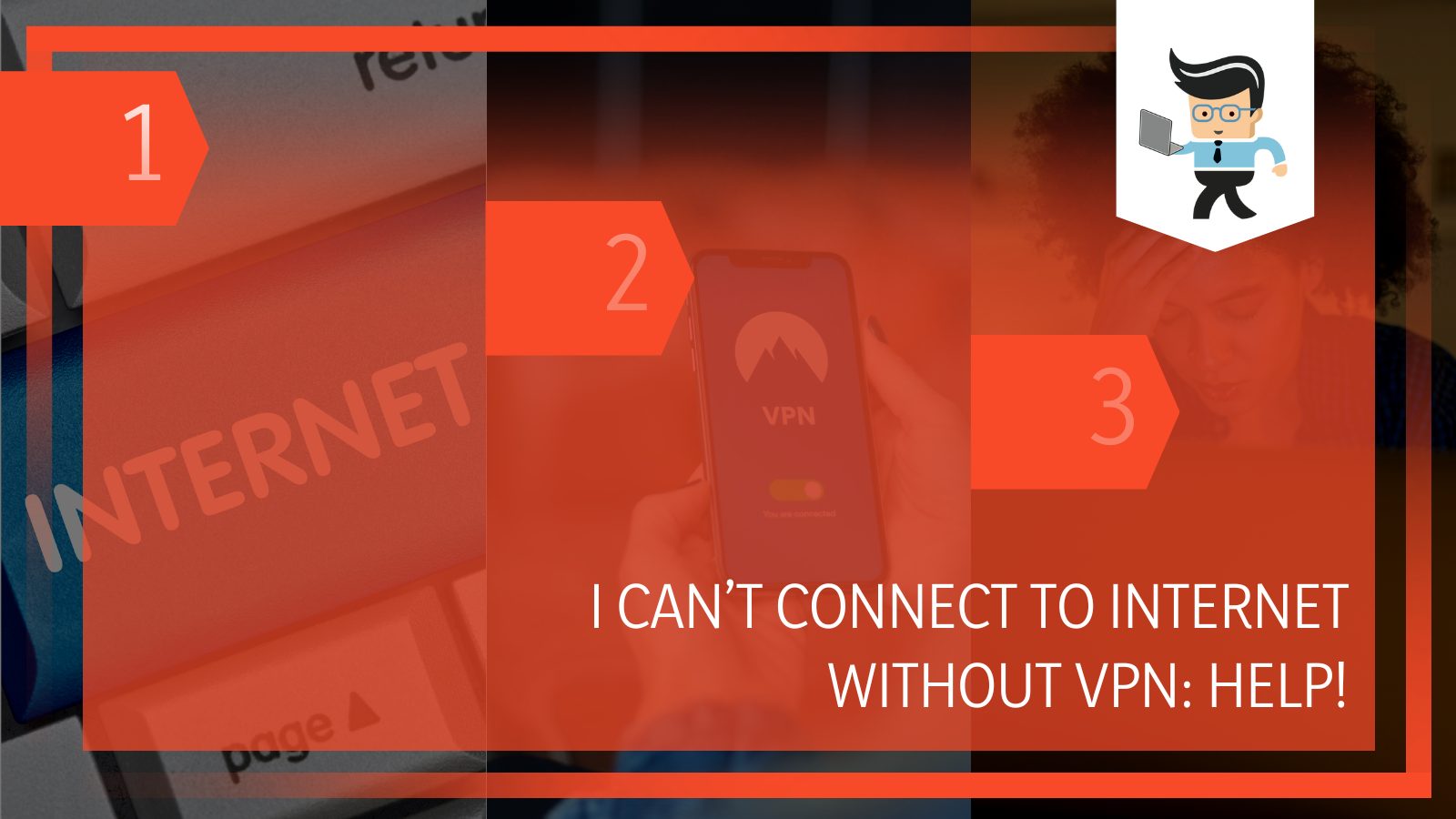 Whether you are using a VPN because you have to for your workplace, or you are using a VPN service for privacy reasons, or just using one because you want to use it for your internet, we have the solutions for you.
A VPN provides you with a temporary IP address to browse the internet. This strategy masks your activity and keeps you safe through different proxy server options, software issues, firewalls, firmware, and client controls. You can also access blocked sites in specific geographical locations.
But what if you can only connect to the internet through a VPN? Or what if you have issues with your VPN connected but no internet access?
Keep reading to learn more.
How To Fix Internet Only Works with VPN
Things aren't always easy when you try to connect to the internet, and it gets really hard when your VPN not connecting to internet troubles happen on the go. If you are having trouble with internet connection problems after you use your VPNs, there are some ways you can resolve your problems.
There are some basic steps you can take right away, such as:
Restart Your Router
The first and most obvious step is to restart your router. This can help to solve a myriad of problems. This is an easy start.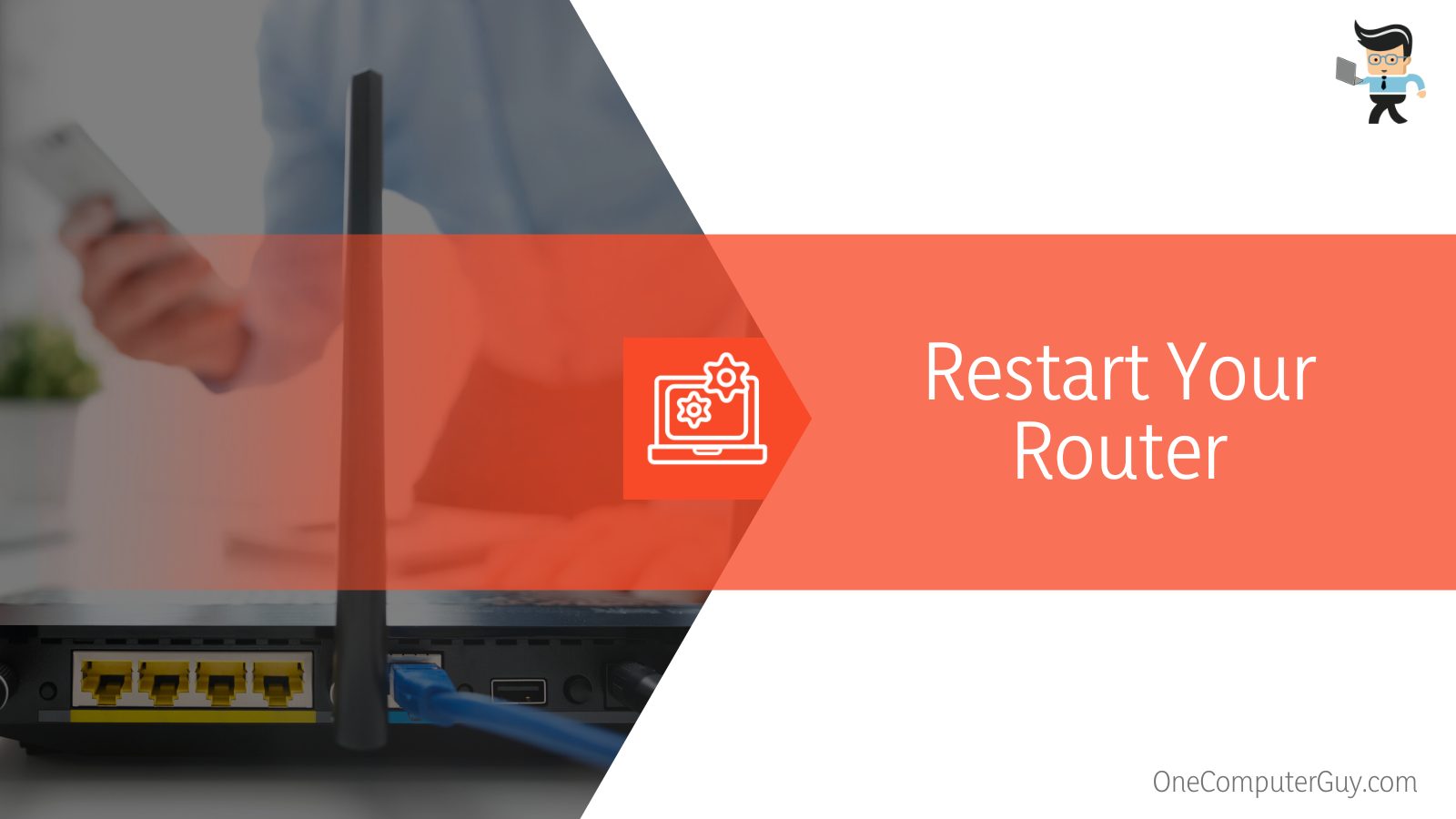 To restart your router:
Unplug your modem and your router from the wall and each other.
Wait at least 30 seconds; it is better to wait even longer if possible.
Plug your modem back in first.
Wait another 60 seconds or more.
Plug your router back into the wall and allow everything to connect.
Wait at least two minutes so that everything can communicate.
Test to see if the problem has been solved.
If this doesn't work, you can move on to the next option.
Uninstall Your VPN
Another option is to simply uninstall your VPN. You will uninstall this from your computer just like you would any other app you have. If you want to completely delete your VPN and eliminate any traces of your VPN, you can do these steps.
First, you will start with uninstalling it:
Go to your "Settings" menu and then go to the App.
Pick the "Apps and Features" on the menu on the left-hand side.
Pick your VPN app and then double-click on it.
Then click on "Uninstall" and confirm the uninstall.
After you do this, you will then need to remove the VPN connection.
Go to your "Settings" menu and then to "Network and Internet."
Click on the option that says, "Change Adaptor."
Right-click on your VPN connection's name. (It may not be there, depending on how long you have had the VPN.)
Confirm the deletion.
There is one more final step that you have to take, which includes removing the TAP drivers. These are the drivers used by VPN services to connect to the servers. Even with the VPN delete, they may try to connect.
Go to your Control Panel and then click on "Device Manager."
Expand the section for Network adaptors; look for your driver's name on the list.
Right-click on the old driver to uninstall it. You will have to confirm.
Now you have successfully eliminated the VPN from your computer. This should stop the internet not working without VPN issues you are experiencing.
Change Your Server
The next option you have is to change your server. Your server may have technical difficulties, which causes issues connecting to the internet. You can bypass it by using a VPN.
Try to pick a different server from your list to see if you are able to reconnect.
Changing servers is different for every device, so you will have to use your user guide to figure out how to refresh and get a new server or change the server manually.
Change VPN Protocol
VPNs use different protocols to connect to the server, which can sometimes impact your ability to connect to the internet without a VPN. You need to know what protocol is being used, either UDP (User Datagram Protocol), TCP (Transmission Control Protocol) or L2TP (Layer 2 Tunneling Protocol).
Most VPNs will use UDP, but that can get blocked sometimes, especially if you try to use a hotspot. If you are using a hotspot, change to the TCP panel. This method will help you get a connection.
Change Your Port Option
Another option is to change your port option. The function of your VPN port is to direct the flow of traffic from the VPN server and back again. This port can get blocked as well, just like with the VPN protocol. Try to pick another port and see if it works for you.
Even though you don't want to use the VPN, your device may still be pulling for the same resources. Changing what happens with your VPN can change other access points as well.
Use the Kill Switch Option
If your device or router still has a kill switch, this could be the leading cause of why you cannot connect to the internet without a VPN. Kill switches are used to hide your IP address so that you can use the internet anonymously.
There are some requirements for certain internet connections that require a real, or least realistic, IP address. If you want to use the internet without a VPN, you need to turn off that kill switch.
Change Your Properties of Network Connections
If you want to change your properties of network connections or just ensure they are correct, you need to go into your Control Panel after disconnecting from your VPN connection.
From there (follow these steps in order):
Select "Network and Sharing Center."
Click on "Change Adapter Settings."
Go to the internet protocol version 4(TCP/IPv4).
Click on "Properties."
Go to the Network tab and select "Properties."
Select "Obtain DNS Server Address Automatically."
Repeat for any network connections.
This process could take some time, so you may want to use it as a last resort.
Change Your DNS Settings
If you have a rogue DNS (domain name setting), this can cause a plethora of problems with using the internet, including connection issues.
You can change your DNS settings by doing the following:
Go into your VPN app and head to the settings menu.
Go to the "Advanced" tab and uncheck the option that says something similar to, "Only use the VPN DNS servers that are connected to the VPN."
Confirm your selections.
Restart your computer.
When you reboot your computer, you will be able to connect to the internet. If it doesn't, and you still can only connect to internet through VPN, keep going through this guide.
Check Your Network Lock
Your next and final option is to check the network lock. This isn't a common reason you can't connect to a network because not all VPNs use them, but some VPNs can turn them on for your entire computer.
What does the network lock do?
It prevents you from using the internet when you aren't connected to the internet.
This is a safety protocol for some VPNs because people may share information while they are on the internet accidentally. It also limits traffic that goes back to your internet service providers. However, it can limit your ability to connect to the internet.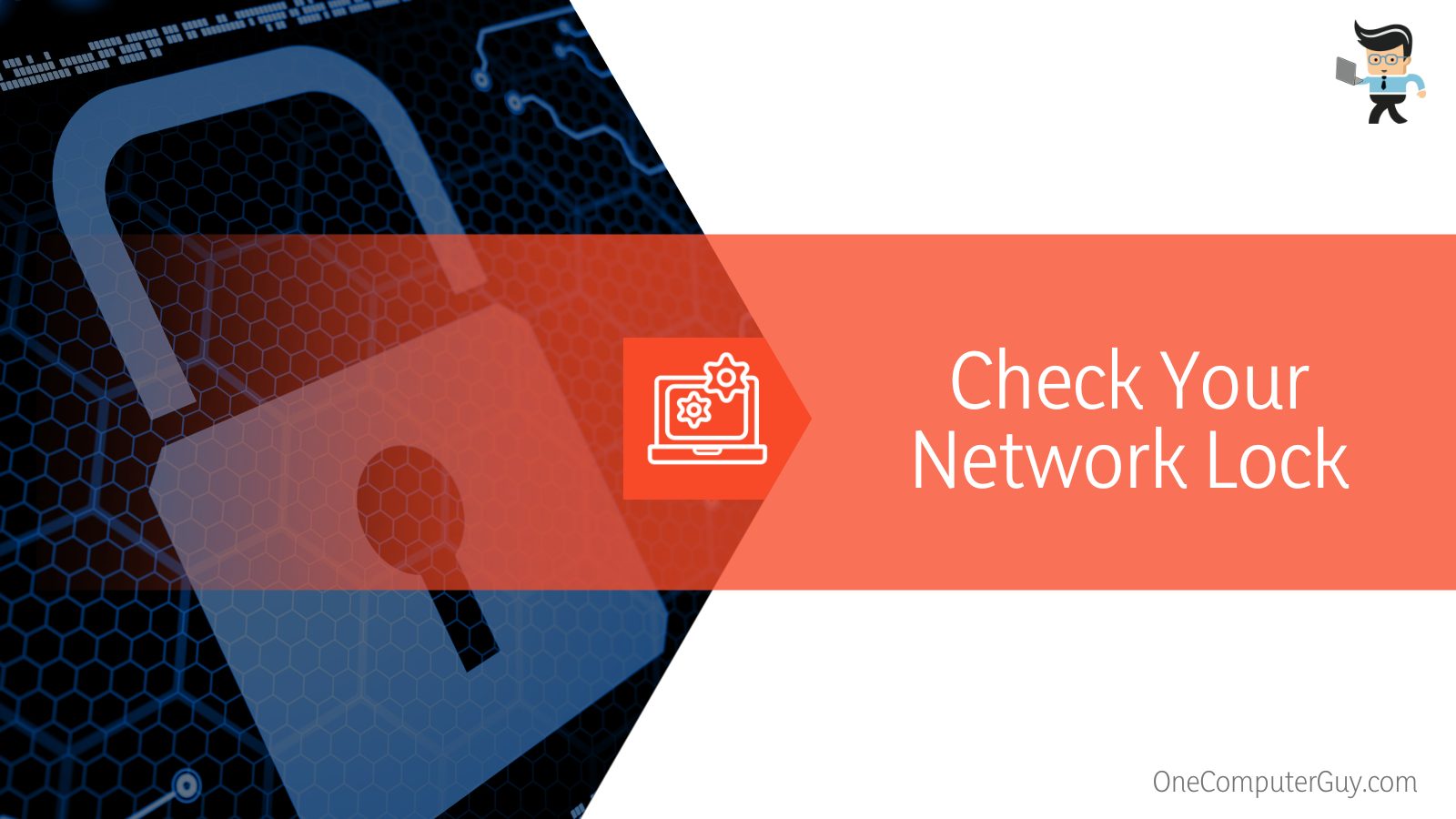 After disconnecting from your VPN, you need to go into your settings menu and find the "Options" tag. You should see a clickable box that says "Stop All Internet Traffic If VPN Disconnected" or something similar. You want to unclick that button.
Make Sure It Isn't Your Device or Connection
One final thing you want to do, especially if none of the above steps work, is to ensure that the problem isn't with your device or internet connection.
Can you connect to the internet with another device?
If you can't connect with another device, then you probably aren't having issues connecting without a VPN; your connection is the problem. You need to troubleshoot what's happening there.
The problem might be your device and not with your VPN. It may be that your connections are broken, you have turned something off, or your firewall prevents you from connecting.
Conclusion: Can't Connect to the Internet Without VPN
In the end, your VPN is probably only doing its job. A VPN gives you the privacy you need to browse and access restricted sites where you are, and they add another layer of security to your web browsing.
If you use a free VPN or aren't using the most advanced VPNs, you may have to go in and change the settings manually when you are on the internet. This isn't a big deal, but it can be hard to remember to do so.
Even so, if you try to use the internet without a VPN, it can get tricky. There are several possible reasons why you can't connect without a VPN. You could even check the actual internet connection.