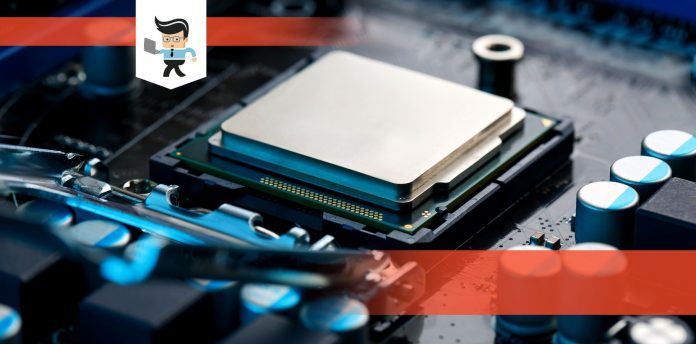 Choosing the best Z390 motherboard for overclocking while gaming is going to make the biggest difference in both your latency and your speed. In this article, we are going to tell you exactly which motherboard is right for your rig (and which ones aren't).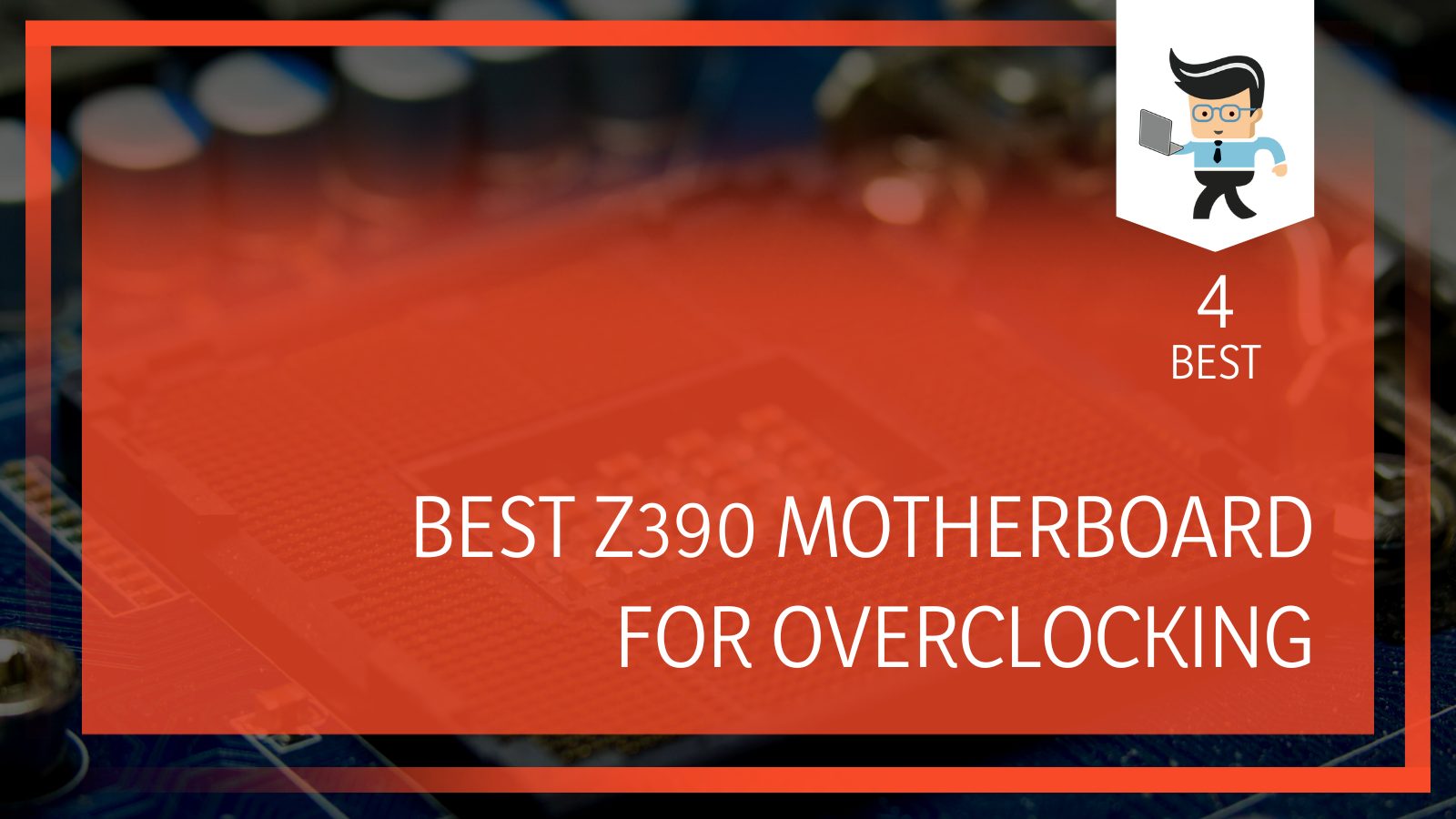 We tested a bunch of them, looked over some other reviews, and we rounded up our thoughts and opinions here.
Keep reading to see what we have to say!
Top 5 – Z390 Motherboard For Overclocking
 
Asus Prime Z390-A
MSI MPG
Z390
MSI Z390-A PRO ATX Z390
Asus ROG
Strix Z390-E
GIGABYTE Z390 Gaming X
Chipset
Intel Z390 Chipset
Intel Z390 Chipset
Intel Z390 Chipset
Intel Z390 Chipset
Intel Z390 Chipset
Memory
4 / 64 GB DDR4 4266+ MHz (O.C.)
4 DIMMs, Dual
Channel
DDR4
4 DIMMs, Dual Channel DDR4
4 / 64 GB
DDR4 4266+
MHz (O.C.)
Dual-Channel DDR4
Graphics
HDMI/DVI-D ports
3 x PCI-E
3.0 x 16
slots
HDMI/DP
HDMI/DP
1*PCIe 3.0 x16 + 1*PCIe 3.0 x8
Audio
Realtek ALC S1220A featuring Crystal Sound 3
8-Channel (7.1) HD Audio
8-Channel (7.1) HD Audio
SupremeFX S1220A
ALC 1220-VB + ESS9118
PCIe x16 Slots
1 x M.2 2242-22110 (PCIE3.0 x 4 + SATA) "1 x M.2 2242-2280 (PCIe 3.0 x 4)"
3 x PCIe
3.0 x
1 slots
2 x M.2 32Gb/s; 6 x SATA 6Gb/s
2 @ x16 or
x8/x8 or x8/x4+x4
"1 max @ x4"
1*PCIe 3.0 x4 + 3*PCIe 3.0 x1
LAN
Intel I219-V
Intel I219-V Gigabit LAN
Intel I219-V Gigabit LAN
2×2
MU-MIMO 802.11ac
Intel CNVi 2×2 802.11ac wireless
● One of the simplest motherboards on the list
● Tons of connectivity options
● Some truly great audio options
● Good value for the price
This is a very simplistic board that has some nice details, but it doesn't have much of a personality on its own. However, you can add some of your own details and lighting features.
While it is a cheaper board, the quality of the board doesn't feel cheap. It has a white portion near the back, so you can really match it with many different components and you will get a match. There are RGB lights on the back and the white pattern contrasts.
This motherboard has three full-length PCIe 3.0 slots, two of which have the beloved ASUS Safe slot armor protection, this protects it against wear and tear, especially for people who move around a lot. The slots operate at x16, x8, and x4 from top to bottom, so you won't have to learn any new layouts.
Connectivity is the name of the game with this board. You will get an insanely high amount of USB ports: seven of them, including three USB 3.1 Gen2 Type-A, one USB 3.1 Type-C, two USB 3.0 Type-A, and two USB 2.0 ports. You will also get two PCIe 3.0 x4 M.2 slots, one of which has support for a SATA drive.
You will also get six audio ports, with five 3.5 mm audio jacks and single S/PDIF optical output controlled by a Realtek S1220A HD 8-channel audio codec.
If that isn't enough connectivity for you, you need to look in the highest end range.
If you play a lot of graphics-heavy games, you will love the two-way SLI and up to three-way CrossFire graphics card configurations.
The price is really great on this one as well. You will get a ton of connectivity and flexibility while still saving some money. Now, a lot of that is in the look of this board, but most people don't really care about that. Another thing to consider is that this motherboard isn't Wi-Fi enabled.

This is a great option for those who like no-frills motherboards. It has some great connectivity options for building, yellow accents, illumination, and good overclocking capabilities. It isn't going to be the best for top-level gaming, but it has tons of promise for mid-level gaming and long-term work.
● Turbo USB ensures an uninterrupted connection with more stability and fastest USB speeds
● Multi-GPU: With Steel armor PCI-E slots. Supports 2-Way AMD Crossfire™; Intel Turbo USB 3.1 Gen2: Powered by Intel USB 3.1 Gen2 controller
● Extremely well priced
● Used by some of the best gamers
If you are on a budget, this is going to give you a pretty great option for one of the best Z390 motherboards for overclocking. It has some of the best design on the list, high quality parts, and next-level customer support.
This motherboard is absolutely gorgeous, it certainly looks more expensive than it is. If you are looking to show off a motherboard, this is going to be a favorite. There are black and silver options available, and the silver is something truly special. However, it is very difficult to get that silver color.
No matter what, the RGB lighting is so pretty and separately controllable, so you will have some of the best personalization in the industry.
Remember that this is a motherboard that was designed for gaming, so you will see a bunch of features are going to support gaming, including steel DDR4 slots that will reinforce strength and connection.
The slots aren't the only things reinforced, however, as this is one of the strongest builds on the market. If you are the type of person who wants to tinker with your board and try new formulations, this is the type of board you are going to need. The connectivity supports that as well. Thanks to the dual-Turbo M.2 connection, you will be able to reach speeds of about 32 GB/s.
Of course, MSI has some great BIOS software as well, so you will be able to fine tune your software and get the performance that you need. This really helps with overclocking and gaming of all kind.

You get a 15KV anti-surge guard and an Intel i219V chip that offers decent network connectivity, but you may have some problems pushing it too far if you aren't careful about keeping it cool when you do so. In general, cooking is something that you will absolutely need to pay attention to as you game.
MSI's Z390-A PRO is a fantastic Z390 motherboard for overclocking, and a leading option for gamers who want to see how far they can push their rigs. It has some of the most amazing features and a ton of connectivity for those who need boards that are a bit more versatile.
● One of the best for overclocking
● Middle of the road price wise
● Some of the best accessibility
The Asus ROG Strix Z390-E Gaming Motherboard is a fantastic motherboard for overclocking and gaming in general for a few different reasons. It was designed for gamers.
It comes from Asus, which is known for its gaming boards.
This also means that it comes with the great software that Asus offers as well as their support. If you ever have any issues with your rig, this is the support team I would go to first.
Additionally, if you are new to building your own rig, this is a great option because it is one of the most frequently purchased boards on the list. You can find a ton of information out there on this motherboard, from discussion boards and YouTube videos to whole Facebook groups.
Any realistic problem that you may have will be easily solved within a few minutes.
Additionally, since this is so popular, we have been able to track those who have purchased it and no one has really mentioned anything about degradation when they've used this motherboard for a long time. They've been able to consistently overclock.
Now, this is a pretty simplistic board as well. You don't get too much "extra" when you buy this one, but you are going to get everything that you need. It is still a good value for the money, especially if you don't think you will use all of the extra ports.

Competitive gamers who don't need extra ports will love this because it is simplistic to use, you can switch things up as you need without having to worry about messing up other settings.
If you are looking for a display piece, this board has some of the flashiest RGB lighting. You can do some pretty cool things with it, including setting it a pattern of your choice.
Overall, this is a great board for people who want something that they can show off on camera and still overclock with. It should be purchased by those who don't need to use a ton of ports and connectivity.
● One of the best priced boards on the market
● Beautiful design features that you can personalize
● Great for those just starting out
● User manual is very thorough
If you need a lower cost board, this is going to be one of the first budget options that almost anyone mentions. It has some of the best options that we've been able to find. There are a few places where you will make concessions, but it truly is a great board.
This thing is packed with ports and slots, as you can see in the table above. It has plenty for most users, including those who add accessories. The slots are all reinforced, so you won't have to worry about things losing connection.
For beginners, everything is laid out in a really easy to understand style and the user manual explains everything in painstaking detail. When it comes to overclocking, it even has some great advice on how to make everything.
While it is cheap, this is a beautiful motherboard. The I/O panel's decorative internal cover is pretty cool and distinctive. There isn't a ton of lighting, but they use it in a good way.

If you are looking for one of the cheapest Z390 motherboards for overclocking, this is going to be your best option. You cannot be afraid of adding some extra cooling, because you will probably need some.
Overclocking Motherboard Buying Guide
What Are The Benefits Of Buying A Motherboard For Overclocking?
If you game regularly and you need a specific motherboard for overclocking, it is because you understand that there is a direct impact on performance. When you overclock, you are increasing the raw performance of the motherboard. This performance comes from overclocking the CPU, which will help to yield more FPS (frames per second) in games.
Not only does it do this, but it increases the performance of your computer and of you. The motherboard of your choice matters because it will have a higher quality OC than the lower quality boards that aren't as good for overclocking.
When you are looking for a motherboard that is good for overclocking, you must look for a board that, above all else, has a good quality voltage regulator module (VRM). The VRM is one of the most important aspects of a motherboard and inferior boards could damage the CPU if they cannot sustain.
Needless to say, all of the boards mentioned above have extremely high quality VRMs.
Key Features To Look At
Apart from the VRM, there are a few other pieces that you will need to pay attention to, and you have seen them mentioned in the reviews.
There are a few different form factors or sizes of a motherboard. They determine the sizes of the cases they will fit into as well as how many expansion slots are available. Most of the best motherboards for overclocking will be in the ATX side, though there are a few other less common form factors that you can find, including XL-ATX and HTPX. However, we didn't include any of those on our list.
This stands for Basic Input/Output System/Unified Extensible Firmware Interface, which connects the hardware and software on the board to the operating system (for example, Windows or Linux). You will be able to use this to adjust system level settings like the fan speed. UEFI has largely replaced BIOS in most motherboards, but not all.
This is the logic that allows your motherboard to communicate across different parts. The chipset is what determines the generation of processes that the motherboard has compatibility with and what add-in cards can be used with the motherboard.
Dual In-Line Memory Module slots are the slots on the motherboard where your RAM lives. The number of total slots contributes to the amount of RAM that your system will be able to handle.
Expansion Slots (or PCIe Slots):
PCIe Slots or Peripheral Component Interconnect Express slots are on the motherboard to accommodate additional features and components like high quality graphics cards, SSD cards, dedicated sound cards, etc.
PCIe slots are measured in both length (x16, x8, x4, x1) as well as by the number of data transmission lanes they provide (x16, x8, x4, x1). You will have to read the fine print for some of these because it can be a bit confusing.
Serial Advanced Technology Attachment ports are the interfaces used to connect the motherboard to the different storage drives and devices. It is the number of physical ports on your motherboard combined with the ports for NVMe storage.
This is a connection on the motherboard that allows you to run a cable from the motherboard to the case. It adds additional USB ports on the front panel and, very rarely, the top or rear panel slots.
Conclusion: What Is The Best Z390 Motherboard For Overclocking?
You can't trust any motherboard to overclock, especially if you want to be careful about your spending. Remember that if you don't choose the right motherboard, you could be doing some serious damage to your computer.
Trust that our experts have done an extensive amount of research and we have found the best possible motherboards for overclocking. We cannot recommend the Asus ROG Strix Z390-E enough.
If you're not a serious overclocker or you're on a budget, the Asus Prime Z390-A will be a good enough option for you.