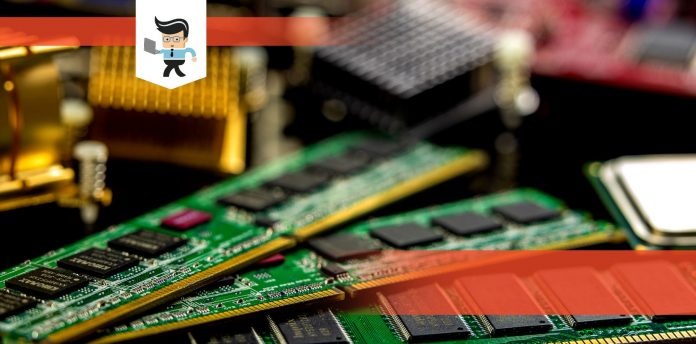 Having an ideal RAM for i9 9900K is a combination of many things. This includes being fast, up-to-date, well-engineered, reliable, and cost-effective. This way, all the vital pieces of your computer work together to produce the best results.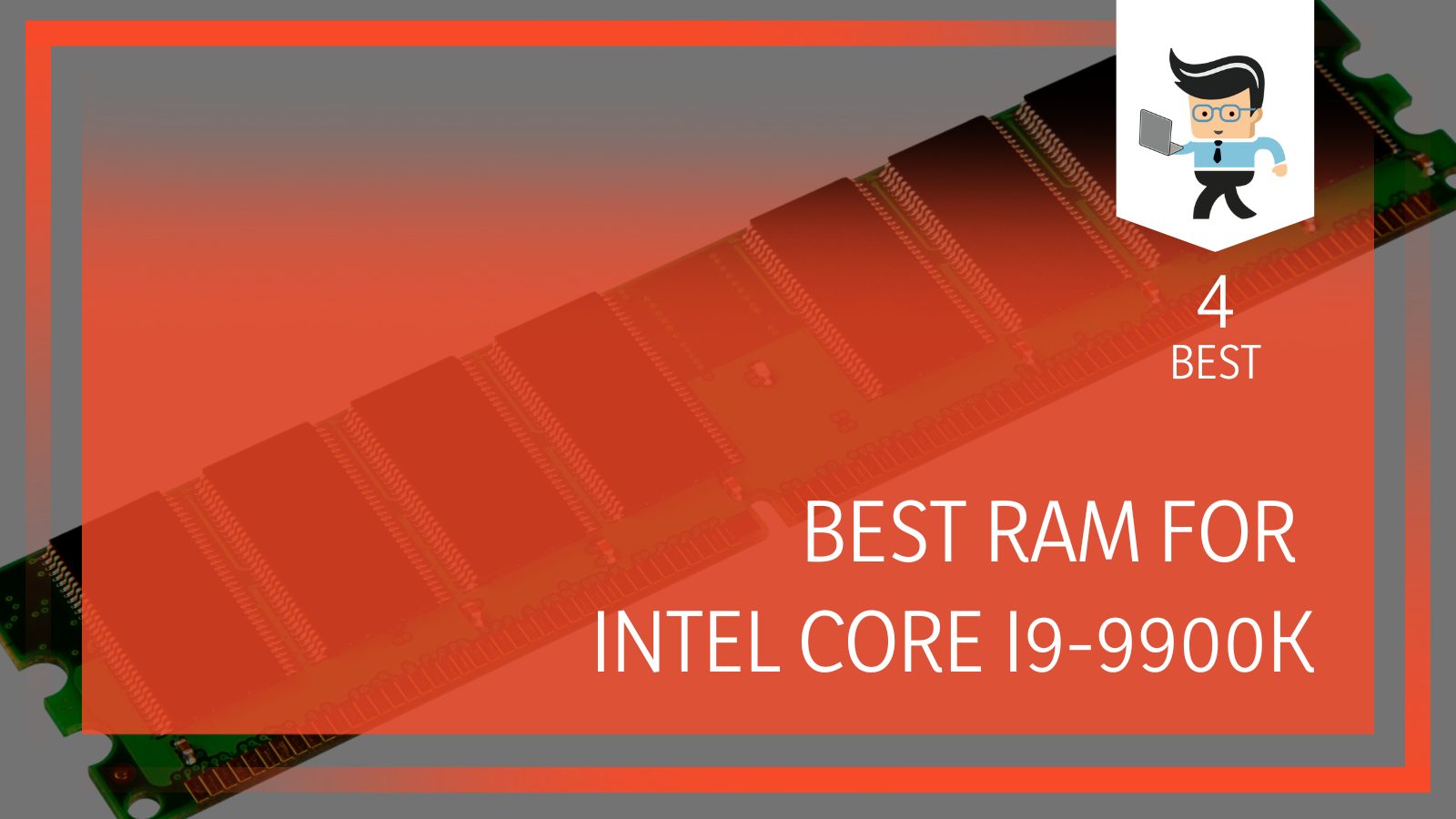 You don't want a PC that struggles to handle some functions like gaming or programming. This is why you need a RAM that optimizes the capabilities of your computer. It's important to buy one that's compatible with your system's needs, color pattern, and more is important.
We've devised a great list of some i9-9900k RAMs that are most suitable for your PC. These RAMs work well with your core processor to guarantee the best performance. Whether that's ensuring faster speeds or running hitch-free software, they're worth buying.
What is the Best RAM for i9-9900K Builds?
Perhaps you run a gaming build or something that matches your budget. We have done the hard work for you. Look no further than these top RAM options.
Pros:
• Beautiful build and design
• Reasonably priced
• Good heat dissipation
Cons:
• Persistent memory management issues
This T-force Dark Pro series is a fantastic RAM to have considering its features and cost. You can achieve speed and latency or faster response time while running a lot of programs.
This particular model from Samsung is fast, dissipates heat, and is also optimized for Intel's XMP technology. As such, you can alternate between multiple memory settings through different profiles when you're overclocking.
Changing frequencies, timings, and even voltages can lead to overheating. However, when overclocking, the T-force Dark Pro dissipates the resulting heat with a five-piece heat sink. An aluminum heat spreader helps to keep things cool.
In addition, the JEDEC RC 2.0 customized circuit board helps to add more distance between the power and signal layers. With minimal interference between power and signal, you'll have more stability when overclocking.

With speeds reaching 3200 MHz, it can transfer 25.6 GB/s without stress. Speed and space are very important for gaming or running workstations. As such, this is the required ram for i9 9900k builds.
Want the best RAM money can buy? This beautifully built memory module works at faster speeds with relatively tight timings. It will give your PC a great bandwidth and genuine latency to operate maximally.
Pros:
• Fit-and-forget usage
• Reasonably priced
Cons:
• Users may be disappointed with the lack of RGBs
• Limited benefit over DDR4-2933
With this RAM, Teamgroup has come up with an answer to higher-priced models. The elimination of the RGB LEDs is a good proof of that, but that's not all. It is also capable of protecting the memory so that it is stable and works excellently.
Furthermore, the Vulcan Z has excellent heat dissipation ability. It provides ideal support for Intel and AMD accompanied by a memory that provides optimal performance in games. The coloring is particularly important.
This is done with an electrolytic anodizing process, which enhances corrosion resistance. As such, its non-conductive nature means gaming memory can be maintained within operating temperatures.
The Vulcan Z is great for extreme performances without lags. This offers gamers the ideal DDR4 ram for i9-9900k with increased bandwidth and better latencies. In addition, it supports Intel XMP and auto overclocking without having to adjust the BIOS manually.

The Vulcan Z sports a default frequency of 3200 MHz, which most users will find useful. For those keen on overclocking, using an Asus gaming board might switch things up. In all, it's an attractive kit which is affordable and promises a hassle-free experience.
Pros:
• Gives off faster speeds and overclocking ability
• Easy to set up
• Intel and AMD compatible
Cons:
• Memory may not run at 3200MHz
The Vengeance LPX memory from Corsair is built for high-performance overclocking. Thanks to a heat spreader made of pure aluminum and encourages faster heat dissipation, heat is directed from the ICs to your system's cooling path to boost overclocking potential.
Its DDR4 form factor is fit for the latest DDR4 systems and promises higher frequencies. Also, there's ample bandwidth and lower power consumption than other modules.
With an XMP 2.0 support for trouble-free automatic overclocking, your Vengeance kit is safe. It's compatible with Intel and AMD systems for reliable and impressive performances. Lockups, longer loading times, and other strange behaviors are very limited.

For the price, it's quite the buy, though you might have to operate in BIOS to reach greater speeds. You can select various colors and have cool experiences, depending on how you use your PC.
Pros:
• Great for overclocking
• Tastefully designed and finished
Cons:
• May have issues running over 3200MHz
Do you need more memory to provide powerful performance for gaming and other programs? This Hyper X Fury product renders speeds over 3200MHz. With a Plug N Play feature offering automatic overclocking at 2400MHz and 2666MHz speeds, it is a keeper for most enthusiasts.
It is both Intel XMP and AMD-ready and stays cool, thanks to a rather stylish heat spreader. This sits nicely with a low profile to give you an edge running multiple programs. You'd have a cost-efficient and improved performance DDR4 upgrade for your PC.
If your system lacks the speed you need, this is a perfect choice, as it will jumpstart your system. What's more, you won't need to increase the voltage past the enthusiast-class 1.35V.

The Hyper Fury will have a seamless integration with your AMD-based system. The same goes for your Intel system, which will receive a reliable i9-9900k ram support.
Tips to Help you Choose the Best Memory
Choosing a PC for a good number of functions sure helps. Whatever the brand is, chances are it can be boosted or enhanced to accommodate more abilities. This includes your system's memory (RAM), which can make a world of difference in how programs run.
It's normal to have doubts when deciding on the model or exact speed your system needs. Sure, clock speed (MHz), timings, and RGBs count for something. However, there's more to choosing the best when searching for RAMs.
Here are some tips to help you out.

• Clock Speeds are Great, but your System Must Support Them:
Buying RAMs with clock speeds that are not compatible with your system will hurt your pockets.
Memory speed is limited on some CPUs, especially the low-end Intel models. You need to check out what your system will allow and buy accordingly.
It's no use buying a RAM that's rated as 3,200MHz when all your system can take is 2,666MHz. You'll most certainly lack high speeds to run your favorite programs. Always check for supported specifications before opting for a new RAM.
• Heat Spreaders and Lights? They Don't Count for Much:
Heat spreaders are part of most RAM kits. RGB LEDs are particularly fancy-looking. Both of them are basically for show.
It's a fact that most memory doesn't run fast enough even when you use manual overclocking.
As such, they don't require metal or aluminum heat spreaders. If there's enough airflow to pass through the case and over the memory, bare sticks would be great options.
Additionally, blinking lights don't affect the performance of your RAMs. Unless you want something flashy and carrying all the modern features, any RAM for Intel i9-9900k will do.
• 16GB seems to be the Standard:
At least that's the case when you consider the prices attached to such memory. Gaming and other mainstream programs can run on 8GB, but other running programs could eat that up.
What you want, especially if you run heavy stuff, is more space. As such, 16GB or 32GB memories are worth a shot.
• Some Programs and Games Don't Need Major RAM Speeds or Timings:
This is a fact even though you've identified the memory you want to pay for. There's a vast number of software programs that don't benefit from having a faster, tighter-timing memory.
If you're looking to get some memory, it's important to research the games or programs you use the most. This way, you can use a slower RAM along with a system that carries a dedicated graphics card.
• Integrated Graphics Results in Boosted Speeds:
Gaming without a dedicated graphics card is okay. You'll observe improved frame rates with faster supporting memory, but if it takes more time working on components to support that speed, getting a dedicated card is important. This way, there's better all-round gaming performance.
Frequently Asked Questions
1. What's the Best RAM Speed for Intel 9700K/9900K?
Are you shopping for the ideal RAM to give your system that much-needed speed? There are several things to consider with your budget before making a move.
Firstly, speed is measured in MHz, and if you're low on spending capacity, consider a 2400–2666MHz memory.
The choice above will work effectively to boost your system. If you run heavier games and appreciate hitch-free sessions, speeds of 3000–3200 MHz are better. You'll have to pay more for anything above these choices, though. The items reviewed here will give your workstation or gaming performances ideal velocity.
2. How Much RAM is Ideal for my 9700K or 9900K?
Perhaps you want a RAM for i7-9700k or something to give your i9-9900K a blast. Your Intel would require some important components that make up a great RAM, the first being RAM measurement.
If you want a computer for a less intensive program or some light games, 8GB RAM will do. That will suffice for things like like Microsoft Suite, browsing the web, and other light activities.
A gaming setup is a whole new level, though. If you add any large software like video editing programs, you'll need at least 16GB of RAM. It's all the more efficient for playing many demanding video games as well as running larger programs.
Such RAMs also help to future-proof your system's build in anticipation of new generation consoles. The standard is 16GB, especially with a moderate budget.
For something on the sophisticated side like streaming, editing raw-file images, and rendering high-resolution movies, the bigger the RAM, the better. Most would agree that a 32GB RAM is an ideal solution for such programs. This means you have all that extra memory to help your system run faster.
A bigger RAM will help your computer render a collective number of stacks of high-resolution movies. Depending on what you choose to future-proof your PC, the ideal RAM for your 9700K or 9900K should be bigger. As time goes on, you can improve on certain features for better performance.
3. What's the Best Choice Here?
While it's true that there are many RAM kits out there, the four provided here stand out for many reasons. They're fast enough, won't trap heat, and they'll help you process your programs and software in good time. If you're a gamer or use your system heavily, the Corsair Vengeance reviewed here is the ideal choice. There's very little to complain about using that one.
The Teamgroup and Hyper X Fury are also worth a look with their premium components and functionalities. Many system builders will have a great time putting together a system built for solid and lag-free performances.
Conclusion
If you are looking to maximize the performance of your Core i9 CPU, our list of best RAM for Intel Core i9-9900K will come in handy.
Whether you are a power user or you just want a simple memory upgrade, these speedy RAM kits offer great stability and reliability under the most rigorous conditions.
You can opt for our top pick—the T-force Dark Pro series—if you are looking to combine top speed, great functionality, and minimize heat while running heavy games. Top-notch RAMs for your i9-9900K definitely exist within the options provided above.
You can also use the compatibility index to sort out what fits your system among the options provided above.