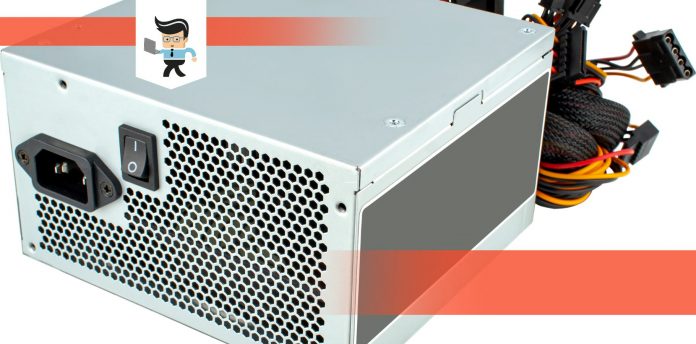 Choose the best brands of power supply isn't easy because there are so many choices for power supply manufacturers. Which one should you trust?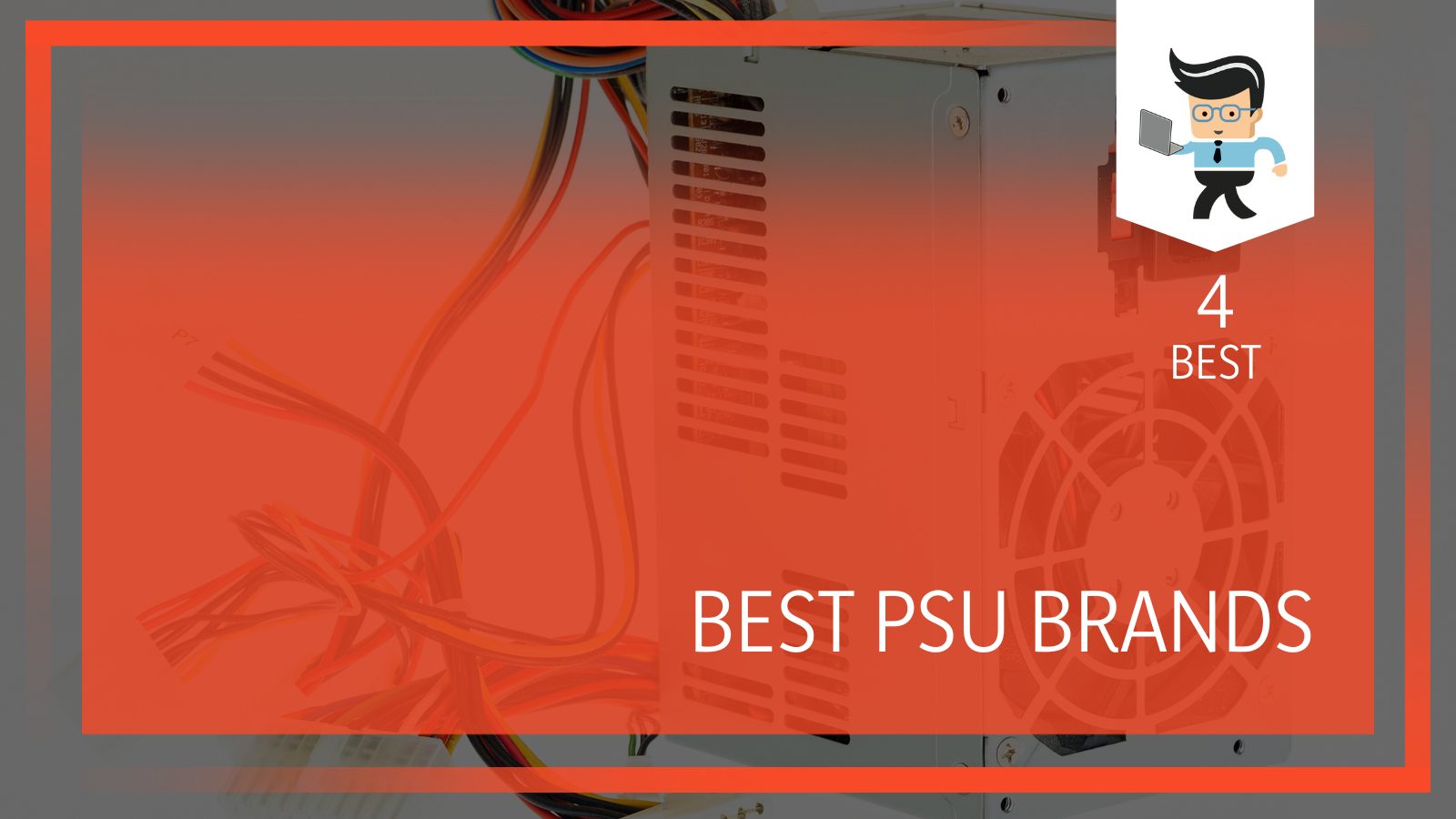 Our experts were able to test, try, and review many different good power supply brands to sus out the best options for you.
Keep reading to see which ones we chose and which ones we don't think are worth your time.
Table
Best PSU Brands & Product Reviews
DC Output: 850W
Form Factor: ATX12V v2.4, EPS 2.92
Modular: Fully modular
Cooling: 135mm Fluid Dynamic Bearing Fan (HA13525L12F-Z)

Overall Review
For a good PSU brand, look no further than the CORSAIR HX Series, which has many, many fans due to its quiet operation and great overall performance. It is dead quiet as well.
Users have stuck with CORSAIR for a long time because of the top build quality, and long-term performance. You won't need to replace this all too often. Even if you do need to replace it for some freak reason, it comes with a 10-year warranty.
The appearance is pretty cool as well, if you have a display case, you won't be ashamed to have it showing. There are better-looking options, but it isn't too bad.
Other stand outs with this power supply brand include efficiency, load regulation, ripple suppression, and transient response.

This is going to be for the people who do not have a restrictive budget, because it is a bit on the pricier side. However, it is so high performance in almost all areas that it is worth the price for a gaming rig, in particular.
DC Output: 650W
Form Factor: ATX12V v2.4, EPS 2.92
Modular: Fully modular
Cooling: 135mm Fluid Dynamic Bearing Fan (MGA13512HF-A25)

Overall Review
The EVGA Super Nova 650 G5 gets a fantastic score for performance, perhaps one of the best scores on the list. It is powerful and doesn't create too much noise, which is absolutely an improvement over other options.
You get plenty of connectors and cables with this PSU, which isn't always the case. Some brands are quite stingy, but this one isn't. You will have some options and versatility.
The 10-year warranty is great for anyone who tends to beat up their power supplies and push their rigs, and with this one you may have to use it. Thankfully, customers who have had to use it have said that there weren't any problems in getting what they need.
Finally, if real estate is going to be a problem within your case, then this is going to be one of your best options. The compact size is one of the smallest available and it definitely packs a punch for the size, even if it doesn't live up to some of the other performances on the list.
This PSU does use ACRF technology, which people either really like or don't like at all, so you may want to do some research for yourself on that.

If you have a more budget build, this is going to be your best option. While it isn't going to be too helpful for more powerful rigs and rigs that require more, it is a great budget option for people who aren't gaming.
DC Output: 1200W
Form Factor: 19.5″ x 9.8″ x 20.1″ / 23.6 lb
Modular: Fully modular
Cooling: Ultra-quiet 135mm fan with smart fan control.Semi modular design with low profile black flat cables.

Overall Review
Thermaltake is a brand that isn't necessarily known for its power supplies, but it is a great option nonetheless. This is a solid power supply that goes up to 1200W. Even when you are gaming or experiencing stress on your computer, this puts out a heck of a performance without fluctuation.
You can expect consistent performance with a strong flow to all components, regardless of the load level.
The modular design helps to make cable management easier and can even make this the power supply of choice for people who are building inside a case with a window. There are some plastic tabs that don't look too cheap to help organize everything.
For overclockers and those who are going to push their PSUs, the cooling that comes with this is unprecedented. The fans are massive and don't produce a ton of sound, so you will be able to organize everything without a problem. It does have some sound, so you should be aware of that.
Now, since this is such a powerful piece, you are going to pay for it. However, on the whole, this is an extremely acceptable price to pay and you will get what you pay for (and then some.)
The warranty comes in at 5-years and while that is shorter than some of the other options, it is highly unlikely that you are ever going to have to use it. This comes with some of the best quality manufacturing we've been able to find.

If you want the best of the best and you are willing to shell out some money for it, there is no better option than this. For gamers and those who really use a lot of power, save up and make this purchase. The only thing you really need to be aware of is that the warranty is a bit shorter, but you probably won't use it (even if it were longer).
DC Output: 500W
Form Factor: 140mm x 150mm x 86 mm
Modular: Fully modular
Cooling: Ultra-quiet 135mm fan with smart fan control.Semi modular design with low profile black flat cables.

Overall Review
Cooler Master's newest MasterWatt is an extremely power PSU that is extremely quiet and doesn't produce much heat, so it is great for overclockers who do not want to add to their overall noise levels. This is due, in part, to the semifanless operation.
The build of these power supplies is quite good and extremely tough, making it great for those who may need to move around a lot or those who are building a rig that can withstand quite a bit. There is a 5-year warranty for those same people as well.
The long life comes from the Loop Dynamic Bearing (LDB), which is tech that more companies and manufacturers are starting to use. It provides stable, consistent power that will help gamers who don't want any stuttering or random lags.
This PSU comes with a standard assortment of semi-modular cables and some sleeved fixed and flat ribbon-style modular cables.

If you want something that is lower voltage and you don't want to break the bank, then the MasterWatt 550 Watt Semifanless Modular Power Supply is a great option. It provides stable, consistent power without adding to the overall heat or volume of the PC.
PSU Buying Guide
Buying a power supply is one of the least interesting parts of building your own computer. It isn't fancy or special, but it does a lot of the work and you do need to pay attention to what you are purchasing.
The PSU routes electricity from the alternating current (AC) (which is from the plug in the wall and provided by the power company) into the direct current (DC) used by PC components to operate properly. Without the correct PSU, your computer won't function properly, if at all.
What is 80 PLUS certification?
Most of the options on this list will have 80 PLUS certification. 80 Plus is the certification program that manufacturers will use to prove their worth in some ways. It shows that the power supplies meet specific efficiency requirements that will keep the power supply running for a long time.
There are various levels of 80 PLUS that range from basic certification to Titanium.
In general, the higher the certification, the better.
Does Form Factor Matter?
You have to think about the size and dimensions of your power supply when you are shopping for one. Cases don't have a ton of space to begin with, and you probably don't want to take up much of that space with the power supply. When in doubt, smaller is better.
Does The Power Supply Add To The Noise?
YES. The power supply will add to the noise levels of your computer, especially when overclocking or pushing your components. Your power supply will generate heat, which makes the fans operate.
Unfortunately, there aren't many standards within the PSU manufacturing, so you will have to take word from customers who have already used the power supply.
What Does Modular Mean?
Most of the best power supplies are modular, but what does this mean? There are three basic types of power supply cabling. These help to keep the case organized and free from tangling and clutter.
Hard-wired cables: cannot be switched out or eliminated if you aren't going to use them. You will have to keep them attached to the power supply. This can cause some problems with organization and tangling, but helps to prevent wire loss.
Modular cabling: requires more work, but allows for more personalization. They make it easier to keep your case neat and orderly, but are often a bit tricky for newcomers. Even so, it is a great option for those who know they won't need most of the cables attached to their PSUs.
Hybrid systems: are rare, but they have some cables that are hard wired, including those that are more likely to stay, including the main power connect. This is a good compromise option because it keeps things neat and organized, but they still allow for personalization.
Conclusion
You need to have a strong, consistent power when you are working with a computer, no matter what you do.
Our experts understand the need for this consistency and performance, and we've done a ton of research to find the best options.
Overall, if you are looking for the most powerful PSU options, we suggest going with the Thermaltake Toughpower 1200W 80+ Gold Semi Modular ATX 12V/EPS 12V Power Supply 5 YR Warranty PS-TPD-1200MPCGUS-1.
If you don't need as much power, the CORSAIR HX Series, HX850, 850 Watt, 80+ Platinum Certified, Fully Modular Power Supply is from an evergreen line.