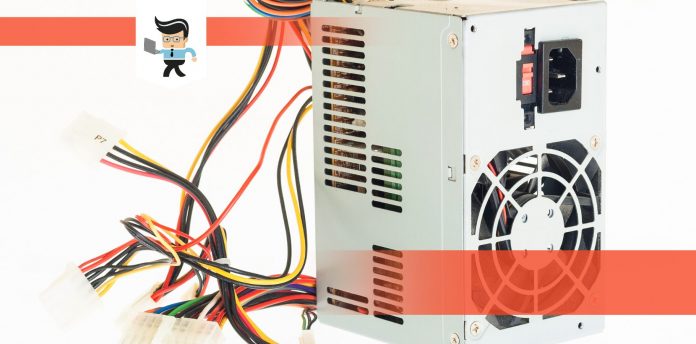 With the best power supply for GTX 1080 Ti, you'll have a steady ally for your graphic card. A device like the GTX 1080 Ti happens to be one of the most powerful graphics cards on the market. That's because it is fast, reliable, and requires a good power supply to run well.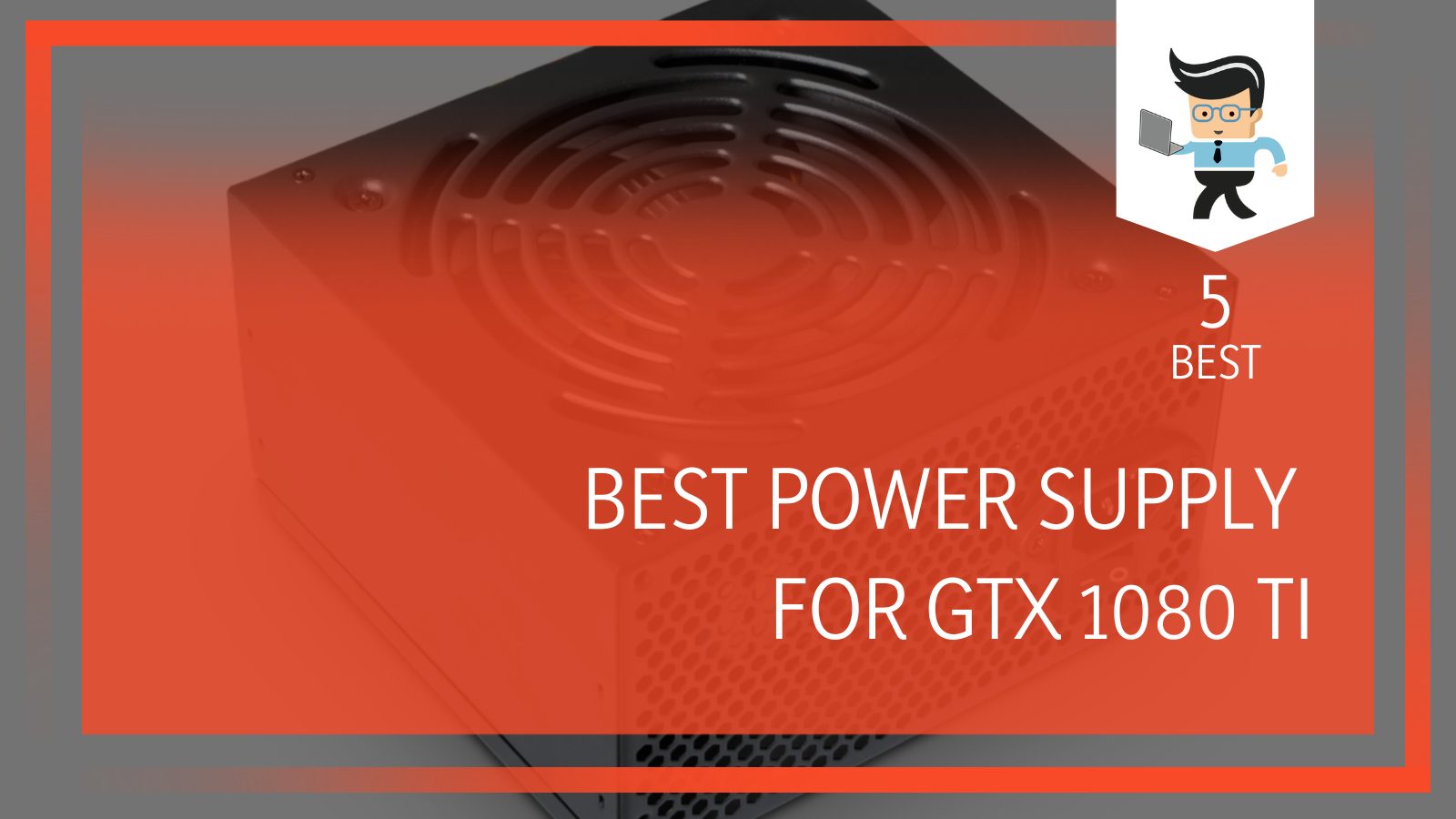 Our review contains some of the best power supplies for the GTX 1080 Ti to enhance your gaming experience, and other functions.
However, which of these power boosters sits up top?
Please read our review to find out more.
Key Specifications Outlined
Product 
Key Specifications 
EVGA Supernova Platinum

Brand: EVGA
Wattage: 650 Watts
Form factor: ATX12V / EPS12V
Power supply design: Modular
Fan: 140 millimeters

Rosewill Hive-750S

Brand: Rosewill
Wattage: 750 Watts
Form factor: ATX12V
Power supply design: Modular
Fan: 135 millimeters

Thermaltake Smart 700W

Brand: Thermaltake
Wattage: 700 Watts
Form factor: ATX12V / EPS12V
Power supply design: Continuous
Fan: 120 millimeters

Corsair HXi Series

Brand: Corsair
Wattage: 750 Watts
Form factor: ATX12V / EPS12V
Power supply design: Modular

Fan: 120 millimeters

Gigabyte GP-P750GM

Brand: Gigabyte
Wattage: 750 Watts
Form factor: Compact
Power supply design: Full modular
Fan: 120 millimeters
Best Power Supplies for GTX 1080 Ti: Top Rated Options for Everyday Use
When you have an excellent GTX 1080 Ti on your computer, it can improve and enhance your video gaming experience beyond expectation. It can offer support at an incredible level producing a high graphics performance.
However, like many other components, it needs the perfect companion to power it to work appropriately.
We know that getting your hands on the perfect or ideal power supply takes more than just surfing the Internet. You might get a device, and it offers subpar power that overdraws and then goes on to damage your GTX and the whole power supply system. You can't fix that.
Also, when the power is too high, it will work fine, but you'll be wasting excess power that can fire up other components and also waste your hard-earned money.
You need to find the right balance after checking that the wattage is recommended to fit the GTX 1080 Ti you run. The power supply from the device should be at least 600 watts or a bit over that.
We have drawn up and reviewed a list of five top power supplies you can use for the GTX 1080 Ti. No doubt you'll find the best match for your graphics card.
Pros
Platinum-rated efficiency
Silent operation with ECO control fan system
Excellent, durable Japanese style capacitors
Integrated Protections against bad performance
Cons
Eco mode seems unsuitable for gaming
The EVGA Supernova Platinum power supply line is well within the recommended power supply for GTX 1080 Ti. It produces an unbeatable performance, with its 650 watts standing out alongside fan systems that guarantee zero fan noise.
The unit also features 80 Plus Platinum rated efficiency and clean, continuous power to all your components.
Fan Modes and Systems: No Clutter
With a fan size reaching 140 millimeters, you get a component that uses an ECOsystem. It is completely silent while operating and helps you maximize efficiency so that the airflow is always adjusted to what is needed. That way, the power supply doesn't overheat.
Besides, it features many protections, including for overcurrent, short-circuiting, and others. Overall, you get a high level of efficiency that fits the GTX 1080 ti.
Performance: Platinum Rated
For power supplies, a SuperNOVA 650 P2 80+ PLATINUM has one of the best performances. It carries a platinum-rated efficiency that provides you with a consistent amount of power to every component needed.
With that, you're assured of a stable and smooth gaming experience. The platinum experience comes from fully modular capacity, which helps it to reduce clutter and improve airflow.
Capacitors: Long-term and Reliable
The EVGA boasts strong capacitors billed to last for the long term. They're built with 100 percent Japanese-style capacitors to ensure long-term efficiency.
For reliable performance, these capacitors will last for far longer than average ones. They add value to this power supply system that also comes with a warranty.

Overview
Even though the EVGA Supernova P2 Platinum is quite expensive, it's an excellent choice for many reasons. It performs coolly with its modular design feature and fits those willing to care for the environment with its eco-friendly mode to save power. It's built well to work with the GTX 1080 Ti.
Pros
Quality power supply for smooth, stable performance
Offers protection against short-circuiting
Intelligent thermal operation with a silent fan
Operates at a low cost
Cons
Can get a little short on power output
The Rosewill Hive-750S is another one that meets the GTX 1080 Ti power supply requirements. It's a premium 80 Plus Bronze certified power supply provided with a knack for quality performance across all functions.
You get uncompromised features and efficiency for any high-end system in the game. Moreover, the back coated casing and rock touch finishing showcase a device with more than a touch of finesse.
Also, you get a device that offers silent cooling and durable stamina from the active PFC with auto AC-input voltage adjustment to the mesh sleeves on all cables and fans.
Thermal Operation: Intelligent With Low Noise
Every part of the Hive-750S combines to give you a smooth experience, and the intelligent thermal operation stands at the forefront of that.
It does so with a silent 135-millimeter fan with auto fan speed control, while the gaming 80Plus power supply aims to provide an extraordinary airflow.
You'll find that it works at an exceptionally low noise level, even at different speed levels, and in response to various temperatures.
There's enough airflow to deal with overheating coupled with more than 90% efficiency in its performance. As a result, the power supply is durable and offers excellent protection against short-circuiting, over-voltage, over-current, and many more. With those, don't expect the Hive-750S to fail any time soon.
Performance: Efficient Performer
Power and efficiency go hand in hand on the Rosewill Hive-750S. With 750 watts, you have enough power supply for your gaming desktop computer system coupled with an excellent component and an overall stable system for you.
Further, it's FCC and CE certified and operating for less heat and lower operating costs. Like other top-quality products, Rosewill offers a warranty for the system performance should issues arise in the future.

Overview
The Rosewill Gaming 80 Plus Gold 650W is one of the best products on this list. It's made for users seeking a quality power supply for their GTX 1080 ti. It's a reliable purchase and offers the strong performance you need for your gaming needs and other functions.
Pros
Top-quality components for all parts
Energy-saving with 80 percent efficiency
Smart Series dir that easier cable installation
120-millimeter fan gives off no noise
Cons
The Thermaltake Smart 700W is another quality PSU for 1080 Ti. It's renowned for how quietly it runs while producing adequate power to boost your functions. It's easy to install, and the price is justified as far as the performances are concerned.
Thermaltake also offers a five-year warranty for this device that ensures your power supply is durable.
Power Output and Design: Continuous
The Smart 700W has different power options ranging from 430 to 700 watts.
As a result, it gives off an 80 percent efficiency since it is an 80+ White certificate model. The 120-millimeter fan is a standout feature that users can bank on because it allows noise-free operation and balanced airflow.
Before using it for your system and graphic card, it's best to figure out the number of watts you need based on your system. When you do that, the power will function well without failing.
Performance: Adequate and Efficient Power Output
Even at the minimum power supply for GTX 1080 ti, you'll get optimum performance from this device. To that end, this power supply from Thermaltake can support about two power graphic units simultaneously.
That makes it a worthy purchase, and the model +12V rail design has a lot to do about that. It can go on for continuous hours without any compromise on its operation.
The air cooling method from the fan keeps all the operations silent even during the most engaging of activities.

Overview
At 700 watts, the GTX 1080 ti wattage on this power supply is an ideal option for users on a budget. It has all the right features, and Thermaltake adds an inviting warranty to make it worthwhile. All your operations will be cool.
Pros
Zero RPM mode reduces fan noise
Modular PSU promotes easy cable management
Has different watt models
All-Japanese 105 degrees Celsius capacitors
Cons
Problems with large cables
The HXi Series is one of the most recommended PSU for GTX 1080 Ti that produces very tight voltage control, silent operations, and a fully modular cable set. The capacitors inside contribute to the high performance your PC needs.
There's also the 80 PLUS Platinum efficiency to reduce operating costs and excess heat. With the Zero RPM Fan Mode technology, users are guaranteed a silent operation.
Corsair includes its Link Digital support so that you can monitor the power supply and performance of this device.
Build Power: Clean and Reliable
When you think clean, efficient, and reliable, the HX750i immediately comes to mind. It's an incredible way to sustain the power of your GTX.
The power supply also features a solid build and gives off 92 percent efficiency, thus making it a favorite of many users. Besides, the modular design and noise-free function via the Zero RPM Mode fan are a huge plus.
Performance: Quality and Efficient Power and Capacitors
The HX750i stands out for various reasons, and the power efficiency is top of that. We already know it is rated at 80+ Platinum, making it an incredible machine. That's largely due to the all-Japanese 105 C capacitors.
The CORSAIR HX750i is designed to provide a reliable operation while reducing operation cost and coil whine.
Further, the modular power supply comes in 750, 850, 1000, 1200, and 1600-watt models, and each one of them can run continuously with ease.
Installation is just as quick and easy, and you get a multi-year warranty from Corsair, which affirms how well its power supply functions. Users have the option to repair it if the need arises.

Overview
If you want 750 watts of reliable, continuous power delivery, then this HX750i is your best choice. It has the best features, can toggle single rail or multi rail mode, and control fan speed directly from your desktop.
Pros
Tight load regulation at 12V
Good soldering quality
Full power at 46 C
Efficient and compact dimensions
Cons
The EMI suppression could be better
The Gigabyte GP-P750GM is from a popular brand known for the motherboards and graphics cards it produces. However, this model is one of the best out there that you can pair with your GTX 1080 Ti.
It's ideal for the GTX and comes with a fully modular and compact design. What's more, it's 80 PLUS Gold certified, has the right efficiency, and less noise on the Cybernetics scale. There's a plain rifle bearing fan inside to boost reliability.
Further, the bulk cap is provided by a Japanese manufacturer so that it will last for a long time.
Design: Modular and Certified
Every black flat cable is modular-designed, and when you install the cables you need, you'll be able to increase airflow and reduce clutter. That also boosts thermal performance and power efficiency.
As a result, you have less fan noise and adequate support from Intel processors to save more energy and costs.
Performance: Top-notch Power Supply
The main capacitors on this Gigabyte device are high-quality Japanese capacitors. They'll give you an efficient performance when they combine well with the bearing fan. You can always adjust to automatic power detection.
Also, you get a single +12V rail for the best power output, stability, and compatibility for the hardware. That's why you have the easiest way to install the power cable.
We know how much protection is even for a GTX 1080 Ti PSU requirement. That's why this one helps your entire computer system to operate under stable conditions. It adds protective designs, including OCP and OPP.

Overview
If you want a handy power supply for your GTX 1080 ti, this one from Gigabyte is a fantastic choice. It has excellent features that include a solid cooling fan and protectors to ensure it lasts a long while yet.
Buying Guide: Things to Consider for Your Power Supply
Our review already knows that the GTX 1080 ti is right up there with the best graphic cards in the business. It's a core component serious gamers need because it provides an incredible gaming experience.
That's one of the main reasons it needs a suitable power source to keep it running smoothly to guarantee the best performance possible.
When you're searching for the best one for your rig, consider the following factors:
– Wattage
Wattage is a top factor to consider, and the GTX 1080 ti requires a minimum of 600 watts to perform safely and up to standard. You might go higher than that, but you should be careful not to cause an increase in your energy bills.
However, experts recommend keeping the wattage between 600 and 800 watts of power.
– Cooling System
For gaming setups, one of the biggest issues to contend with is overheating. Many components work together, drawing power towards one goal – the best performance. At a high capacity, it's no secret that the power supply goes full circle, leading to overheating and malfunctions.
For effective cooling, the fan is an essential part of the power supply to consider. The fan keeps the power supply running smoothly and without interference. The bottom line is that the fan system must detect and prevent issues that lead to overheating.
– Design
The design of any power supply needed for GTX 1080 ti should have a reasonable look. Take note of the design and the features of the power supply. If you have a more compact design, it has the advantage of fitting into your setup without hassles and will be less inclined to overheat.
To that end, our review team recommends modular or semi-modular designs. Such designs help you use only the necessary cables. That way, you get to store other cables you don't need or remove them from the power supply. It deals with clutter, increased airflow, and saves you a lot of space.
– Efficiency
For any power supply you want, efficiency is a key factor. With higher efficiency, the better and smoother the performance. You also get a more stable power supply.
For your GTX 1080 ti, you should be looking at a power rating of 80+ Gold, 80+ Platinum, or 80+ Titanium. Anything lower than this ranking will be unable to keep up with the graphics card, which means low functioning capacity.
– Energy-Saving Operation
When you're in doubt about the amount of wattage, it's best to angle for more rather than less. It's better to have enough power than force the components of your device to struggle and potentially get damaged.
The best idea is to look for power supplies with eco-friendly and energy-saving operations. They won't waste electricity and will reduce operating costs.
Frequently Asked Questions
1. What are the GTX 1080 Ti power requirements?
When you have a clear image and understanding of the type of power you need, other factors are suitable to your requirements you can consider.
For the most part, the GTX 1080 Ti requires a power supply reaching about 600 watts and above, including a six-pin and an eight-pin PCI Express supplementary power connector. When that checks out, ensure that the power supply is compatible with your system.
2. When should I replace my GTX 1080 Ti power supply?
Figure out how often you use your system, and the answer will stare right back at you. If you run a home PC and occasionally use it for gaming, you can go ahead and change it every five to eight years.
Other times, your current power supply can develop faults, so you might want to upgrade to a new graphics card. Also, you might just want a stronger power supply, so changing it is the recommended option.
Further, you'll know your power supply is going bad when you notice that your company is a regular candidate for crashes. On the flip side, if you hear noises from the PCU case or get a random blue screen, get your power supply swapped asap!
Best Power Supply for GTX 1080 Ti: Final Thoughts
When it comes to power supplies for the GTX 1080 Ti, you have to consider a whole lot of factors. Thankfully, our review team has done the hard work for you with the best power supplies in the industry and their capabilities.
If you're looking to change that aspect of your rig, you can pick from any of the above devices. However, we'll go one step better by suggesting the EVGA Supernova P2 80+ Platinum power supply, which gives off a credible performance.
Also, it carries a platinum-rated efficiency that's needed in a modern-styled power supply. As a result, you get a consistent amount of power for all the components. It packs a modular design and a 140-millimeter fan that ensures your entire rig stays cool.