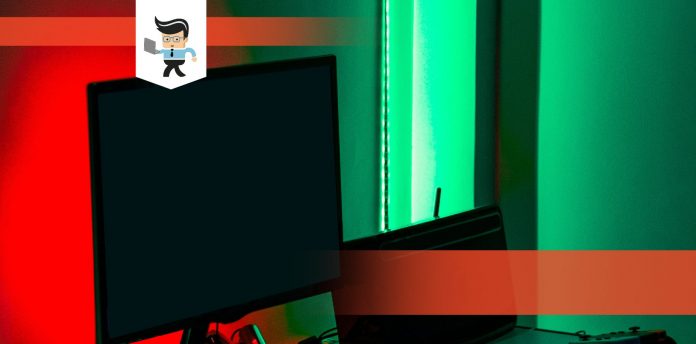 What is the best monitor for PubG? There are plenty of options out there and you can really play this game on any monitor, but some will make you a better player than others.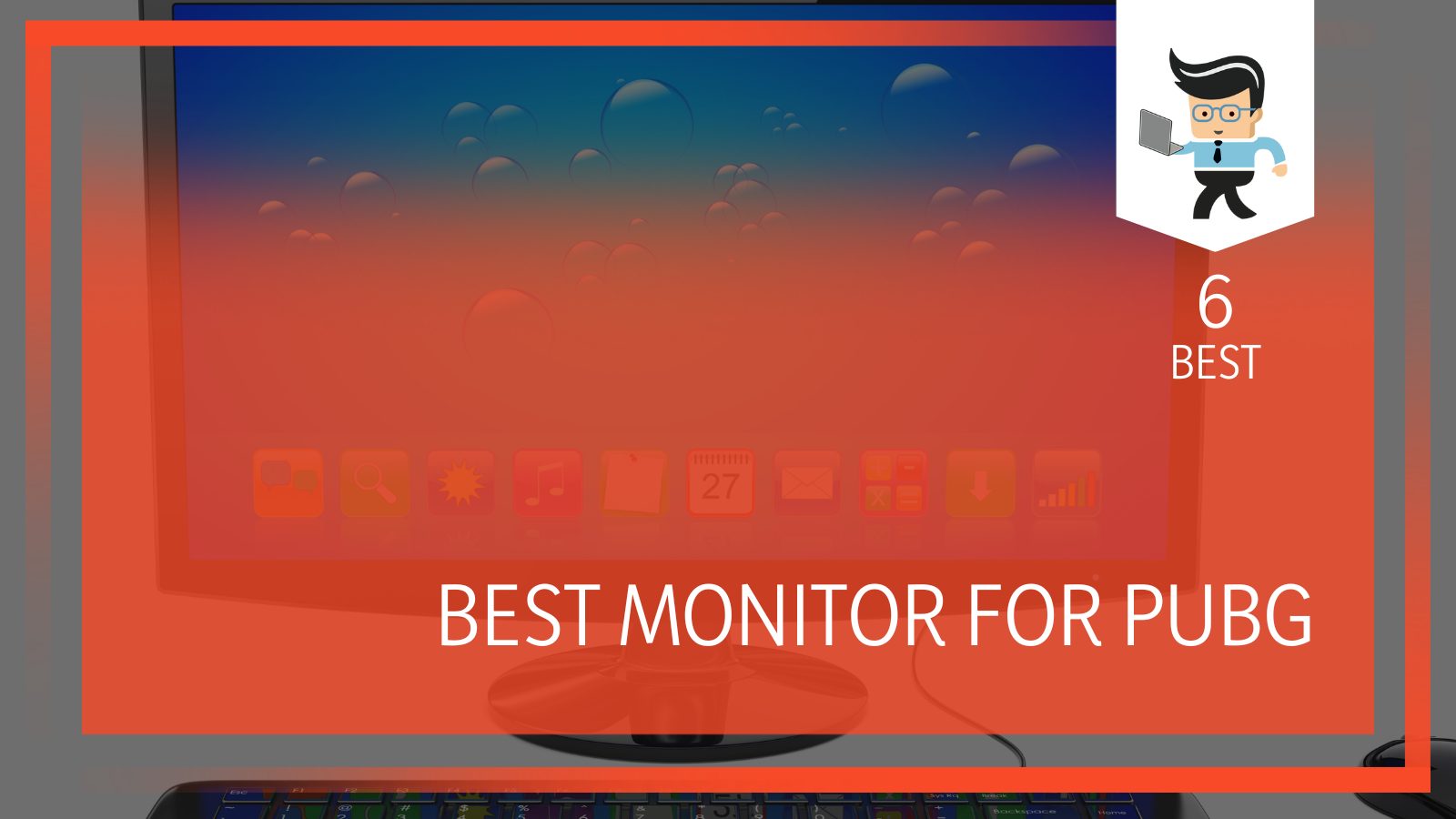 We were able to look through almost all of the options out there and we found that a few stood out from the others. 
6 Best Monitors For PubG
| | | | | | | |
| --- | --- | --- | --- | --- | --- | --- |
| | Acer Gaming Monitor 24.5″ | Sceptre 24″ Curved | Acer SB220Q | BenQ ZOWIE | Asus VG248QE | LG 27GL83A-B |
| Aspect Ratio | 16:9 | 16:9 | 16:9 | 16:9 | 1.78:1 | 16:9 |
| Display Resolution Maximum | 1920 x 1080 pixels | 1920 x 1080 pixels | 1920 x 1080 pixels | 1920 x 1080 pixels | 1920 x 1080 pixels | 2560 x 1440 pixels |
| Screen Size | 24.5 inches | 24 inches | 21.5 inches | 24 inches | 24 inches | 27 inches |
| Display Type | LCD | LCD | LCD | LCD | LED | LED |
| Item Dimensions | 21.96 x 8.48 x 16.92 inches | 21.34 x 7.95 x 15.94 inches | 19.60 x 8.30 x 15.10 inches | 8.74 x 22.44 x 16.97 inches | 22.42 x 9.10 x 19.68 inches | 10.80 x 24.20 x 22.60 inches |
| Item Weight | 9.26 lbs | 6.61 lbs | 5.6 lbs | 13.01 lbs | 12.13 lbs | 18.86 pounds |
| Mounting Type | Wall Mount | Wall Mount | NA | NA | Wall Mount | Wall Mount |
| Refresh Rate | 75 hertz | 75 hertz | 75 hertz | 75 hertz | 144 hertz | 144 hertz |
| Size | 24.5 inches | 24 inches | 24 inches | 24 inches | 24 inches | 27 inches |
Formated with response times for gamers

Has new generation TN Panel

94% color accuracy

Not PW-modulated at any brightness level
This is a beautiful monitor for gamers who tend to have issues with eye strain. The brightness and flickering can be adjusted to your needs, so you will be able to change the settings as you game or to meet your visual needs. Everything is very easy to adjust, either on the computer itself or with a few buttons on the monitor.
The stand that comes with this monitor is also quite easy to use and install, you will be able to set up the monitor itself in just a few minutes without any real tools. The instruction manual explains everything perfectly. While the stand isn't anything beautiful, it is sturdy. Sadly, there isn't any height adjustments.
Another benefit for those looking to have a sleek model is that the bezels are very thin and don't pull focus when you are playing. Even so, the overall quality of the monitor feels sturdy. The display itself is good, but not great. You get 94% color accuracy, but it seems to have a hard time with human skin. Thankfully, this shouldn't be an issue in PuBG.
While the port selection isn't anything too exciting, there is a DVI port, which isn't too common. You will also get an HDMI connector and a DisplayPort.
Finally, the response time is quite good. You will have to play around with the settings quite a bit to get what you want, but once you have them set, you can just forget about them and get to playing.
If you are a gamer who tends to experience eyestrain while playing PubG (or any game), then this is going to be the monitor of your choice. It will help you to play longer without having tired, dry eyes. It is also great for those who need something simple and affordable.
Great color accuracy & performance

The best value for the money on the list

Beautiful, sturdy design

Perfect for work, media consumption, & gaming

Overall Review
Curved screens have fans and detractors, but there is no denying that this is a gorgeous monitor that will certainly pull attention. Its resolution and refresh rate are pretty standard, but it works extremely well and no reviewers have commented on any degradation in quality.
The design has ultra-slim bezels and a somewhat distinctive silver cabinet. The cabinet is supported by a stand that is a bit lacking, but easy to use. The features include a 5-microsecond gray-to-gray (G-to-G) response time, 250cd/m2 peak brightness, 75Hz refresh rate, 1800R curve ratio, and a 3M:1 contrast ratio.
The visual quality is quite great as well, thanks to a VA panel that has a good color gamut and a standard 75 Hz refresh rate. At this price, it is harder to find that much of a refresh rate, so this is a good purchase. You can't fine-tune the colors, but you shouldn't really have to while playing PubG.
You do get plenty of ports on this monitor, which is a bit strange in the price range. It comes standard with an HDMI port, a VGA, a headphone jack, and a DC connector. You also get four VESA mount holes and five programmable buttons.
Performance-wise, this has been designed for casual gaming, not necessarily competitive or professional level. You won't experience lag all that frequently and the refresh rate keeps everything clear.
A truly beautiful monitor that was designed for casual gamers who can't buy a different rig than they use for streaming entertainment of getting work. For those who need versatility and a good value, this is going to be the best option on the list.
Amazing price for what you get

Fantastic image quality and performance

Has additional gaming features

Great viewing angles for collaboration

Overall Review
If you are looking for a monitor with great image quality for a small price, this is a fantastic option. The IPS panel delivers some of the most accurate, consistent, and intense colors for PubG.  It also has viewing angles of 178 degrees, both horizontally and vertically, which makes it easier on your eyes as you play and shift.
The response time is pretty standard, 4ms, which may not be as quick as that of a TN panel display, but it is able to eliminate most ghosting and lagtime that can hurt gameplay. It works best with a AMD FreeSync-compatible graphics card.
In addition to the standard picture adjustments, such as contrast, brightness, gamma, and color settings, there are some additional features for gaming. Black Boost, in particular, helps with the more shadowy parts of PubG. It has some great features for more action or sports-based games as well.
If you need to buy a good monitor for casual gaming and you don't have a ton of money to spend, this is going to be the ideal choice. Even better, it goes on sale pretty often!
Motion blur reduction

Excellent build quality

Requires some calibration (but great after it)

Easy to assemble

Overall Review
BenQ's designs have never been the best, but this monitor is a pretty good looking one. It won't draw too much attention, but it will stand up to the test of the time. The materials they used in this monitor are strong and sturdy.
It does have a chunky bezel, for those who are still looking for that design. You also get 45-degree swivel and 20-degree back tilt with a 90-degree portrait mode, which is handy for those who need to use the monitor for different things. The stand is sturdy and even has a handy little tray to hold whatever you want. 
One play this monitor stands out is in the personalization. While there are only five buttons, you can customize them to do just about whatever you want. There are a few different presets available or you can go in and customize everything to your needs.
Some of the controls for those presets are a bit wonky and will take you some time to learn, but they are quite easy once you get the hang of them. 
The biggest problem with this monitor is that the brightness isn't as good as some of the other monitors on this list. However, that helps to cut back on flickering and reduce eye strain, so you will have to pick your battles on that one. 
If you are looking for a good mid-range monitor with some decent color accuracy, then this is going to be for you. It is also good for those who may not be gentle on their computer set-ups, as the materials used are quite sturdy.
Extremely adjustable on all levels

Not as many gamer-features as the other options

Speedy pixel response

Overall Review
With a sleek design and an extremely adjustable base, this is one of the most comfortable monitors on the list. It has some absolutely amazing design features that reduce glare and help improve viewing angles.
There are six buttons on the monitor that you can program, and they are quite handy and easier to press than most. You can change functions or switch between presets with these buttons. The presets are: Scenery, Standard, Theater, Game, sRGB, and Night View modes. Or you can adjust the picture settings, like Brightness, Contrast, Color Saturation, Skin Tone, and Color Temperature.
Performance is also quite great with this monitor. The colors are pretty good save for some brighter greens, but this isn't a problem in PubG. Still, the viewing angles are great, which helps with those longer gaming sessions.
Within the games themselves, the panel's 1-millisecond pixel response and 144Hz refresh rate combined to produce an outstanding gaming experience in most games. 
This 24-inch gaming monitor has some of the fastest response times and a 144 Hz refresh rate. It even has 3D capabilities. The color accuracy is good and it is perfect for those who want to be able to fine-tune the panel in any direction for viewing. 
Designed specifically for gaming

Supports FreeSync

Extremely low input lag

Lacks some adjustments

Overall Review
Overall, this is a bit of a boring looking monitor, but it is extremely sturdy. The stand supports the width of the monitor well with only minimal wobble. Unfortunately, you cannot adjust it too much.
If you like to play with full color, this is a great monitor. It doesn't even require a bunch of personalization or fussing to get color accuracy. Most colors are fairly accurate out of the box and the color temperature gets pretty close to the 6500K target. If you do make some adjustments, you will get even better accuracy.
One great feature is the backlighting: you get absolutely no flickering when you are playing. This will help to reduce eye strain. It can also help those who tend to get migraines after hours and hours of playing.
Finally, the 27GL83A-B has one of the most remarkable 144Hz refresh rates. It does support AMD's FreeSync variable refresh rate and has been certified by NVIDIA as G-SYNC compatible. 
Overall, this is a great monitor for almost anything you can throw at it, including for PubG. If you want to make gaming content or stream yourself gaming, this is going to be your best option on the list.
Best Monitor For PubG Buying Guide
Your monitor matters when you play PubG because you need to be constantly aware of everything around you. This is the type of game that has absolutely gorgeous visuals, and you want to take advantage of them. Thus, you need a monitor that will display the visuals appropriately.
Your monitor needs to display images in accurate color, with minimal lag, quickly, and without ghosting. Of course, you also want something that shows in black, white, and in grayscale.
Your gaming will greatly improve if you have a good monitor. You will be able to react faster, play longer, and just enjoy yourself even more. If you want to stream your gaming, a good monitor can help you to produce better content.
When buying a monitor for PubG, there are some things you may want to take into consideration, including:
You Need A Higher Resolution For A Better Picture
A monitor's resolution will tell you how many pixels are across the screen in a width x height format. Most of the best monitors for PubG will be 1920 x 1080 or Full HD. This is the minimum you will need, but you can get sharper images with a 4K screen.
There is an entire world of visuals in PubG, so you want to get a screen that will display all of it. A screen that is too big may warp some of the images, but all of the ones on this list are big enough to show everything.
You Need High Refresh Rates
A "Refresh Rate" is the number of times your monitor updates with new information per second and is measured in hertz (Hz). The bigger the number, the smoother your images will be. In PubG, the refresh rate isn't as important as in some other games, but you should still look for a pretty high refresh rate.
Panel Types Matter As Well
The panel type helps to determine picture quality as well. TN monitors are the most common and the fastest, but they can sometimes have poor image quality, particularly if you are looking at the image from the side. IPS monitors have a faster response time and have the best contrast of all three. 
Often, you will see a curved monitor getting recommended for PubG, and there are a few different options out there to consider. Curved monitors can help you to feel more "immersed" into the world of PubG, which is why some people prefer it.
Conclusion
When you are a serious gamer, you cannot trust just any monitor to show you what you need, when you need it. If you don't have the best monitor for PubG, you aren't going to be the best player you can be.
Overall, we suggest purchasing the Sceptre 24″ Curved 75Hz Gaming LED Monitor if you are looking for the best value on the list.