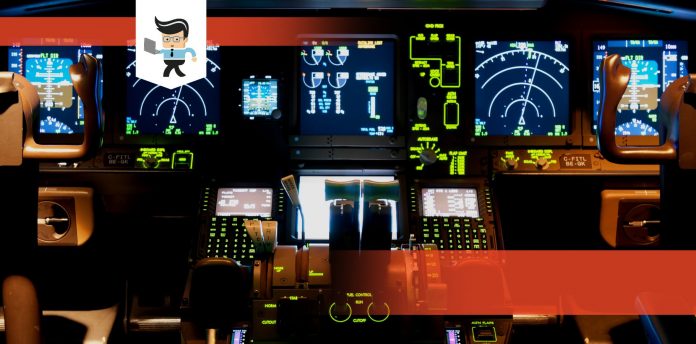 When looking for a monitor for Flight Simulator X, there are just so many options that it can feel overwhelming. There are so many things to consider, including the style of monitor, that you might be wondering which ones you should even consider. That's where we come into the equation. We will help you to make a decision that you will be happy with for a long time.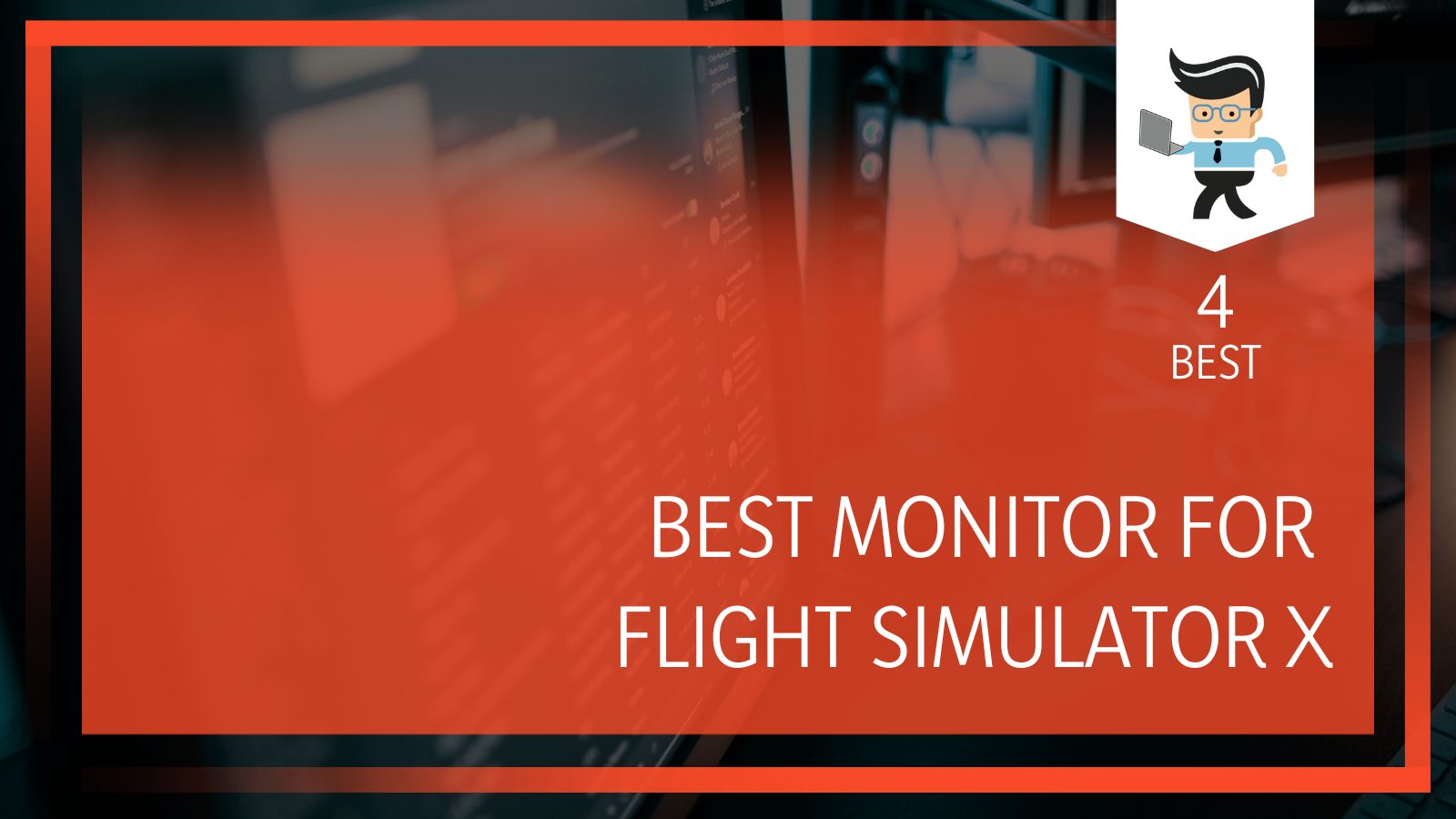 Of course, there will be different considerations if you are going to get a monitor for Flight Simulator X that you will also use for work, social media, or anything else. However, our reviews will just focus on using the monitor for Flight Simulator X.
Best Monitor For FSX
For flight simulators of any kind, you want to choose a screen that is as wide as possible in order to get that immersive experience that we all chase. Of course, the wider you go, the more you have to take into consideration.
You may even want to get a triple monitor setup. It really is walking a fine line, so be prepared to make some hard choices. Luckily, there are a few different monitors that you won't have to make any concessions for at all.
Let's take a look at our top choices:
Fantastic Picture Experience
Most Unique Option On List
Fairly Expensive
If you are looking for the best gaming experience possible, there is nothing better than Samsung's 49-Inch CRG9 Curved Gaming Monitor. It is a unique experience and a look that is somewhat startling at first: this is a big monitor with a 1440p  vertical resolution. As far as connectivity, you are pretty set.
You'll have one HDMI port, two DisplayPorts, headphone and mic jacks, and four USB ports you can use as a hub connected to your PC. It has an unheard of 5120×1440 resolution, 120hz refresh rate, and is paired with Samsung's Quantum Dot technology so the colors are really precise.
Set-Up
This monitor has a 32:9 aspect ration that measures 49" on the diagonal. It has a frameless design (which we like) that has extremely thin plastic bezels around the edge. They are almost imperceptible. The bottom bezel is a bit thicker and has some buttons to help with quick adjustments for the settings.
One of the biggest problems is just getting this one set up on your desk. It is hefty and the stand feels a bit flimsy, but it does the job. The monitor will need to sit far back on your desk because of the stand, so make sure you have plenty of space. However, the stand itself is well designed with cable management roots.

One thing to note is that you should try to sit right in front of the monitor. The viewing angles aren't bad, but you will experience a bit of warping if you sit to the side.
200Hz refresh rate
Great color accuracy
Low input lag
Lower DCI-P3 numbers
Another great option is the Asus Rog Swift PG35VQ. At 35", it has some of the most features that you will be able to find. With a 200Hz refresh rate, it has really strong coloring which is important in a monitor for Flight Simulator X.
Many professional gamers and gaming content creators will use this monitor because of just how great it looks from different angles as well.
One of the more interesting features is that there is an ESS 9118 DA audio amplifier in the monitor so you will get a pretty advanced headphone experience. There are speakers as well, but the sound is better through headphones.
This monitor has one HDMI 2.0 port and one DisplayPort 1.4b slot, two USB 3.0 upstream ports, and a single USB Type-B downstream port. The color accuracy is beyond any other option on this list.
Set-Up
The monitor sits on a great stand that feels like it is high quality. At first, it is a bit disjointed because the stand is off-set and has unaligned pieces. Even so, that makes for a beautiful desktop and has some distinct advantages when it comes to set-up.
It has a tilt range of -6 to 21 degrees and a 35-degree swivel on either side. Unfortunately, there is not pivot to portrait mode because this is a heavy monitor, coming in at 22 pounds without the stand. If you use the stand, it comes in at 45-pounds. You'll need a sturdy desk for it.

Of course, the Asus Rog Swift PG35VQ comes with a price. It's quite expensive. Overall, it is a treat of a monitor to have if you can afford it.
Great for an immersive experience
Sturdy mounting system
AMD FreeSync 2
No built-in speakers
Another fantastic monitor option for Flight Simulator X is the Samsung CHG90 49-Inch Curved Ultrawide Monitor. It offers a really immersive experience compared to the other monitors on the list. It is great for using during the day for work and then transitioning into a gaming monitor. There is a lower pixel density that some people notice, however.
There isn't any bezel, which is always the best choice for flight simulations.
The Samsung CHG90 49-Inch Curved Ultrawide Monitor has a native resolution of 3,840 by 1,080 pixels. It has QLED tech, a 32:9 aspect ration, and 81 pixels per inch. This means it isn't particularly sharp, especially for traditional work.
On the monitor itself, there are tiny buttons on the bottom right edge. There are on/off buttons, two HDMI ports, one full-sized and one mini Display Port connector, one headphone jack, two downstream USB ports, one upstream USB port, and no speakers.
Set-Up
This is a large, bulky monitor and the curve will make it a bit difficult to display properly. You will need help setting it up, but it still fairly lightweight for this list, coming in at 33.1 pounds. Even so, you'll need at least four feet of horizontal space on your desk to fully encompass the monitor.
The stand itself is sturdy and V-shaped, which is pretty standard for this type of monitor. You can adjust the height, swivel, and tilt fairly easily. There isn't a pivot option because of the curve on the monitor.

Overall, this widescreen monitor for Flight Simulator X is going to be for gamers who want the curve and that immersive experience. The low pixel density makes it a little less desirable to some of the other monitors on the list. Even so, it is truly something special.
Bright display options
Low response time
No built-in speakers
2560 x 1080 resolution
The LG 34GL750-B is a gorgeous display that has some of the fastest response times of any gaming monitor for Flight Simulator X. It has a 1-millisecond response time, supports AMD's FreeSync, and has a 144Hz refresh rate. It also has a great pixel rate, coming in at 2560 x 1080, so it will display images quite well.
This is typically the cheapest option on the list, so there are some places where it will fall short compared to the others listed. It doesn't have built-in speakers and it lacks a USB-C. This may not be a problem now, but it could be one in the future.
Set-Up
Of all the monitors on the list, this is the one with the most personality design-wise, as it has beautiful red accents.

Overall, if you have a smaller budget, this is a great one. I would personally save up and try one of the others, but if you aren't in the mood to save, you can't really go wrong for a midrange monitor for Flight Simulator X.
Does Hardware Matter?
The first thing you need to think about when you are buying a Flight Simulator is whether or not your hardware will be able to handle it. Some PCs just aren't powerful enough.
If your PC isn't powerful and you are trying to play Flight Simulator X, it may not really matter what type of monitor you get.
You don't want to invest in something like the Samsun if it is just going to stutter because of your hardware.
Make sure you take care of that aspect before you even consider a new monitor.
Conclusion
There are many different monitors on the market today that will work really well with flight simulators, including Flight Simulator X. However, the one that is the best choice for you will depend on your specific circumstances.
At the end of the day, for flight simulation games, you should choose an IPS panel and a higher resolution. Of course, a widescreen goes without saying.