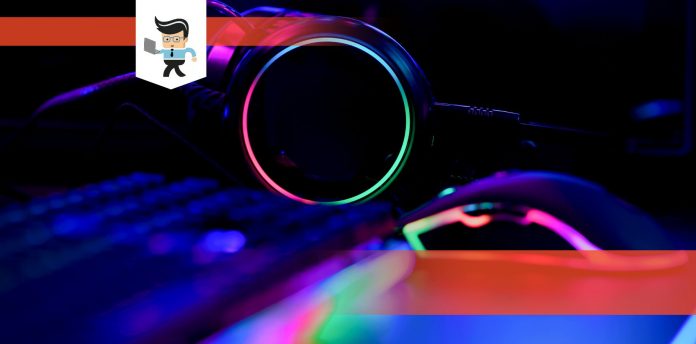 Anyone who games knows that certain games just require extra equipment, which is why you are probably looking for a keyboard for League of Legends. As LOL continues to grow in popularity, more and more keyboards have been created to keep up with the specific needs of the game.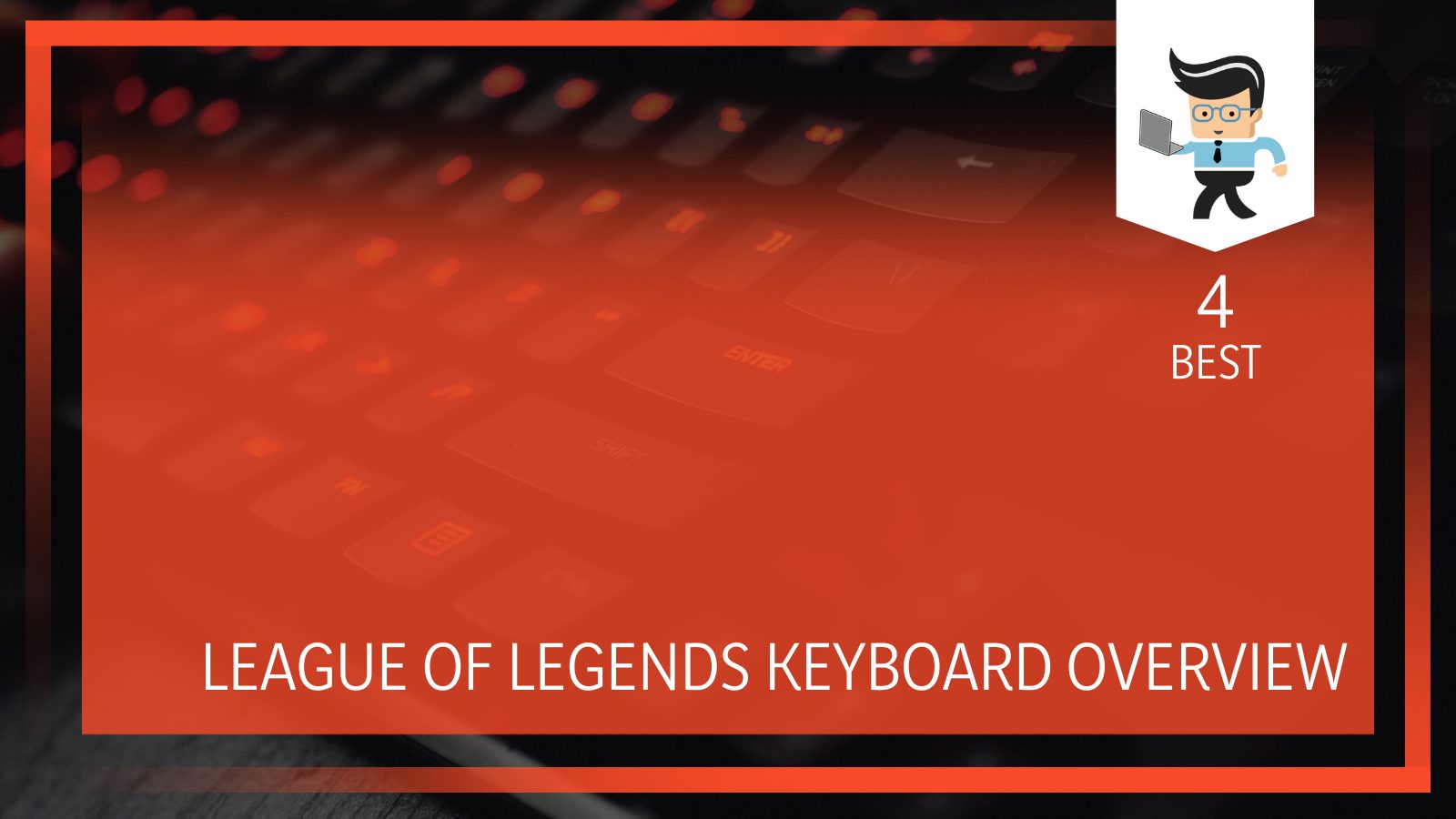 If you are a smart shopper and have been waiting to strike when the LOL gaming keyboards have the most functionality, the best prices, and even some added perks, now is the time to buy. You can get a great keyboard for a good price.
What Is The Best Keyboard For League Of Legends?
League of Legends is a game that centers around an easy to use keyboard. If you can get a keyboard that you feel comfortable using and helps you to game for a longer amount of time, you will go further in League Of Legends. It will give you a competitive edge that you haven't had before.
There are some things you might want to think about when picking a keyboard.
They include:
The lighting: Lighting is a huge part of keyboards and if you can get something that looks great and functions well, you are off to a great start.
Ergonomic designs: When you play League of Legends, you are going to be on your keyboard and computer for a long time. You want to ensure that you aren't doing nerve damage. Look for keys with good grip, wrist rests, and even unique designs.
Stability: In the heat of the game, you need a keyboard that won't slip and slide. You also need a keyboard that you can trust won't stop working. Look for a keyboard with keystroke guarantees, rubber feet, and steel builds.
Finding that right keyboard can be difficult, so we decided to pick some of the most popular and determine whether or not they were worth the hype.
We've broken them down below:
Why You Want It: It comes in at an inexpensive price; the RGB usage makes it visually appealing; and it has a low profile build.
Why You May Not: There aren't any dedicated Macro keys; Membrane Switches
Razer is a trusted name for gaming accessories and with good reason. If you are looking for a budget-friendly option for an LOL keyboard, the Razer Cynosa Chroma is a fantastic option. It has some value pieces (the membrane switch, for example) but some great features as well, including the RGB lighting that so many people want.
As a bonus, it is spill-resistant so it will stand up to quite a lot of gaming. While it won't compete with its higher-quality brothers from Razer, it is still a good piece of tech for the price.
This keyboard was designed for gamers who aren't into building their own PCs or the technical sides of gaming. It does exactly what it should do and nothing more. It isn't overly complicated when it doesn't have to be.
The design is modern and beautiful. The lights are extremely bright and you can control them as you want. It clocks in at 104 keys that are completely customizable and gorgeous. The key volume is low and you don't have to worry about sticking. It doesn't have any macro keys or media controls, which is a bit of a disappointment.
However, it also doesn't take up a lot of space so you don't have to worry about it taking over your desk. Essentially, it is the perfect keyboard when you need something that isn't too complicated.

For hardcore gamers, this keyboard is extremely durable. There wasn't any flexing and the keys are all sturdy enough to withstand hours and hours of play. Now, part of this durability is because there is a lack of switches, which is one of the biggest faults with this particular keyboard.
Why You Want It: It is one of the highest quality boards you can get; has great support for marathon gamers;
Why You May Not: Tends to be a bit more expensive
The K70 RGB gaming keyboard is one of those keyboards that people expect a lot out of. It could be because some of the best gamers in the world will use keyboard from this line. It could also be because it tends to have a higher price point than other keyboards. It also doesn't go on sale all that often.
When you purchase this keyboard, you can expect to have some great quality. It is made out of aluminum and features wrist rests, ergonomic design, and media control options that are intuitive. You can really tell that a lot of thought went into the design.
This is the first keyboard on the list that has switches and they are well known for a reason. They are almost silent, which helps with communication. The 104 key keyboard is anti-ghosting and will absolutely improve your performance.

As the Corsair line tends to be more expensive than some of the other options on the list, you will need to determine whether or not it is worth it to you. You should note that while this keyboard is made out of high quality materials, it is not waterproof like some of the others.
Why You Want It: Amazing RGB lighting; 5 different profiles; actuation settings; aluminum build; USB passthrough; and adjustable keys
Why You May Not: Some questions about durability; expensive
The first thing you will notice about this keyboard is that it is one of the most beautiful pieces of tech that you will ever see. It is absolutely gorgeous. The different lighting features shine bright and are fully customizable. Even better, the steel surrounding those LED lights helps to keep everything together.
Hardcore gamers will appreciate the beauty but may find something else more appeaking: the customization options that you have. There are unique switches that will allow you to set actuation points for almost every single key on the keyboard. You will pay for this customization, but it will be worth it for hardcore gamers.
With five different profiles, you will have plenty of options for different games. The keys themselves are guaranteed for 100 million presses, so this will be with you for a long time. With 100% anti-ghosting and 104 key rollover, you will never have to worry about making concessions while you are playing.
For those that will use this keyboard for something other than League of Legends, you may have some trouble. It isn't a great typing keyboard for writing essays. If you do more typing, you may want to try another option.
Gamers will love this keyboard for LOL because it has built-in ergonomics that help to relieve wrist and hand sprain. With built in rests, feet to adjust the height, and easy typing, you will be able to play for much longer.

If we are being picky about the keyboard, the one thing that is annoying is that the cable for it is so long, coming in at about seven feet long. You will have to coil it unless you plan on connecting and walking around the room.
Why You Want It: Best in class software; easy to use macros; amazing key placement; good design
Why You May Not: Wrist rest is useless; key texture feels too slippery
The Logitech G710+ is one of those keyboards that just seemed to do everything right without going overboard or costing too much. For League of Legends, it is a keyboard that has some helpful features and an attractive design.
The design is pretty great overall. It is a compact choice. It is more colorful naturally than the other options on the list. It has silver and black keys with white backlighting, red and orange buttons, and an orange border. It may not have as many color options as some of the others, but it stays colorful even when it is off. There isn't a lot of dead space here, as it is smaller than most other keyboards. You even get a wrist rest, even if it is pretty useless.
The keys themselves are pretty great. They have a smooth finish that can actually be a bit slippery at times. Your fingers will rest in the indentations, which can help to relieve some of the tension that you may feel when you are gaming. If you are moving too quickly, your fingers probably will slip around.
The macro keys standout on this LOL gaming keyboard because they are on the far left side of the keyboard. There are six keys dividing into three rows and they make it very easy to keep track of what they do. You won't have to strain to reach them, but you also won't hit them when you don't want to as long as you are careful.

There are some additional features that you may not even use, but it is night to have them there. You'll get a volume wheel, keys that disable certain features, and other multimedia controls.
FAQ
What type of keyboard is best for playing League of Legends?
A mechanical keyboard is often recommended for playing games like League of Legends due to its tactile feedback, faster response time, and durability. The type of switch (e.g., Cherry MX Red, Blue, or Brown) might vary based on a player's preference. Some prefer the tactile bump of a brown switch, while others might prefer the smooth action of a red switch.
Are there specific keybinds in League of Legends that players should be aware of?
Yes, League of Legends has a variety of keybinds that players use during the game. Some of the essential keybinds include Q, W, E, and R for champion abilities, D and F for summoner spells, and 1-7 for items. However, the keybinds can be customized in the game settings, allowing players to set them according to their preferences.
Do pro players use specialized keyboards for League of Legends?
While some pro players might use keyboards sponsored by certain brands, it's not necessarily about having a "specialized" keyboard but rather one that offers reliability, responsiveness, and comfort. Many pro players use mechanical keyboards due to the aforementioned benefits, but the brand and model can vary based on individual preferences and sponsorships.
How important is anti-ghosting in a keyboard for League of Legends?
Anti-ghosting is crucial for games like League of Legends where players might press multiple keys simultaneously. Without anti-ghosting, pressing several keys at once could result in some keypresses not being registered, which could be detrimental during crucial moments in a game. Therefore, a keyboard with anti-ghosting features can be beneficial for LoL players.
Conclusion
Buying a new keyboard can be stressful, especially if it isn't going to be just another keyboard. You want to get a keyboard for League of Legends that will actually help you play. Even if you aren't a pro, you want to get better and do what you can to build up a good reputation. Who knows, maybe you will even be able to go pro!
Take your time when buying your new keyboard, especially if this is the first time you are buying a keyboard for gaming. Remember to think about some of the other things you will be doing with this keyboard.
Will you need to do schoolwork? Will you share that computer? Will you use it at work? When you answer these questions, you will be able to move in the right direction.
The options listed above are some of the best League of Legends keyboards that you can buy. As mentioned before, however- League of Legends continues to become more and more popular, so you may see more coming out. As the price is low now, it might just be the best time to act.