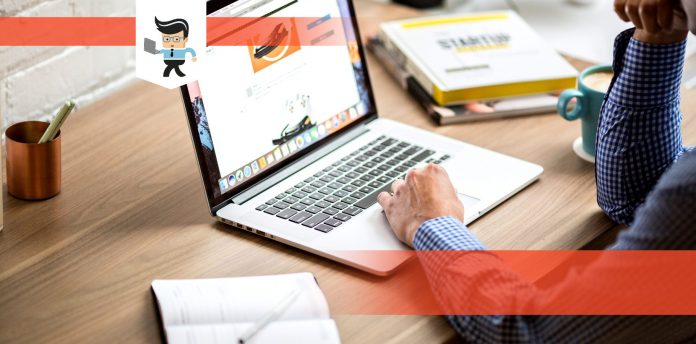 What is the best laptop for realtors? We are living in a world where it is increasingly important to have a laptop that can do a lot of work for you and keep up with demands. People will want to talk to you via social media, see listings via webcam, and more.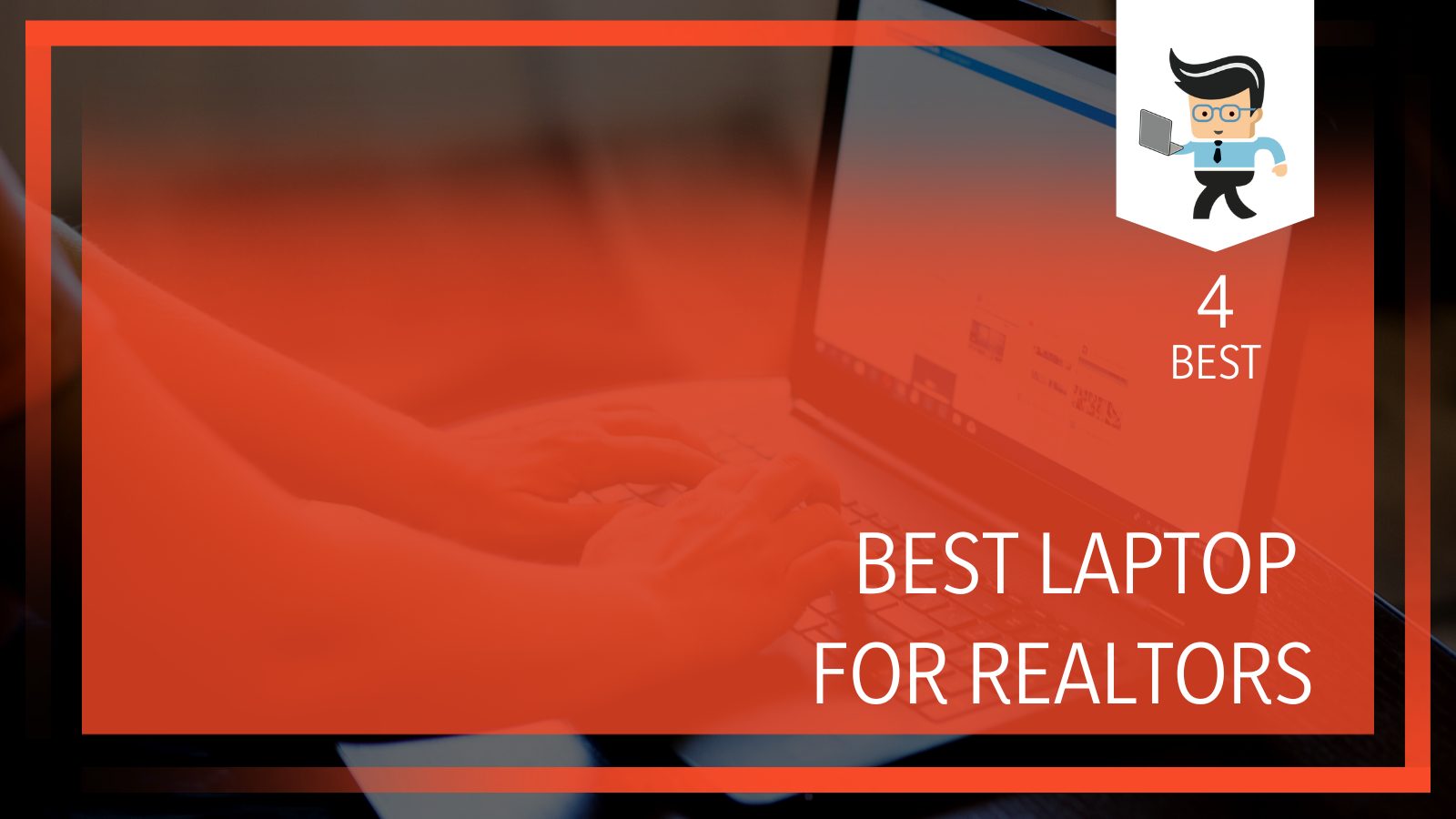 While most of this can be done using your smartphone, there is also a need to have a good computer to keep up with things like spreadsheets, online listings, and more.
As a real estate agent, you need a computer that isn't too heavy or too bulky. You will likely be doing a lot of your work on the go, so you need something that can support you in that respect.
| | | | | |
| --- | --- | --- | --- | --- |
| | Microsoft Surface Pro 7 | Apple MacBook Air | Dell XPS 15 7590 Laptop 15.6 inch, 4K UHD | |
| System Memory | 8 GB | 8 GB | 32 GB | 8 GB |
| Screen Size | 11.6″ |  13.3″ | 15.6″ | 15.6″ |
| Screen Resolution | 2736 by 1824 | 2560 by 1600 | 3840 by 2160 | 1920 by 1080 |
| Processor Model | Intel Iris Plus | Dual-core Intel Core i5 | Intel Core i9-9980HK processor | Intel Core  i5-7200U |
| Processor Speed | 60 Hz | 1.6GHz |  2.4-GHz | 3.5GHz |
| Operating System | Windows 10 Home | |  Windows 10 Pro | Windows 10 Home in S mode |
| Battery Life | 12 hours | 11 hours | 8 hours |  9.25 hours |
What Is the Best Laptop for Real Estate Agents?
What is the best laptop for real estate agents? In truth, it will depend on what you are going to do with your laptop. There are many different options, including some 2-in-1s, some powerful laptops, and a few other types of builds. You will have to determine your budget and what you really need before you can proceed.
If you aren't sure what you are looking for just yet, scroll to the bottom of this page, and we w give you a breakdown of what you need to think about before you can make an educated decision about your purchase.
However, we were able to pull together a few different options we think will fit most of your needs:
For some realtors,

the ability

to have different forms of tech

on them in one unit is important. With the

Microsoft

Surface Pro 7

, that is certainly possible. This is a newish venture for Microsoft, so it does have a few bugs here and there. Still, it does improve upon some of the first Surface models quite a bit.
Microsoft Surface Pro 7 Specs:
| | |
| --- | --- |
| Laptop Class | Detachable 2-in-1 |
| Processor | Intel Core i5-1035G4 |
| Processor Speed | 1.1 GHz |
| RAM | 8 GB |
| Boot Drive Type | SSD |
| Boot Drive Capacity | 256 GB |
| Screen Size | 11.6 inches |
| Native Display Resolution | 2736 by 1824 |
| Touch Screen | Yes |
| Panel Technology | IPS |
| Variable Refresh Support | None |
| Screen Refresh Rate | 60 Hz |
| Graphics Processor | Intel Iris Plus |
| Wireless Networking | 802.11ax |
| Bluetooth | |
| Dimensions (HWD) | 0.33 by 11.5 by 7.9 inches |
| Weight | 1.7 lbs |
| Operating System | Windows 10 Home |
| Battery Life | 12 Hours |
If you are going to be carrying around your laptop, you need something that is small and light. The Surface comes in at 0.33 by 11.5 by 7.9 inches (HWD) and weighs 1.7 pounds, which means it is quite portable for most people.
The bezels are thick, which isn't the style right now, but it will prevent any issues when sliding it into a bag. Finally, the platinum outer casing is scratch-resistant and looks sharp, if a bit boring.
The Surface Pro boasts that it can be used as a tablet and a laptop, but there is one big problem: there isn't an included keyboard. While most 2-in-1s will have hinges which allow you to tuck the keyboard back, this one doesn't. Since the keyboard is detachable, you will need to think about that when you are traveling.

The good thing is that, when you buy an approved keyboard and not a third-party one, the keyboard is extremely easy to attach using magnets. You will be able to make that transition quickly. Additionally, Microsoft has added even more magnets, so if you need more stability, you can get it. If you do buy the keyboard or get it in the accessories package, it is a good keyboard.
The typing experience is comfortable, you don't need to apply too much pressure, line spacing is good, and it is backlit with several levels of brightness. For extended typing, it may feel just a bit flimsy if you are typing on your knees. On a desk, however, it is great. If you can get a keyboard bundled, that would be your best pet from a pricing standpoint.
The ports are a bit lacking here. Remember that this isn't a traditional laptop. Even so, it is a good improvement over some of the earliest Surface models. You will get a USB Type-C, which is new, and a standard USB 3.1 Type-A port. That's really all you get in terms of ports, which may seem like far too few for some real estate agents. You will have to make that decision yourself.
There is a kickstand included with the Surface, which offers 165 degrees of range, including a nearly flat mode. This is great when you are showing off images or sharing the information on the screen with other people. It can also help with storing the device if you do not have a large workspace.
The overall battery life of the Surface is good, coming in at around 12 hours, depending on what you are going to be doing. The good thing is that it also charges pretty quickly, so if you have 15 minutes to power up between showings, you will get even more time out of it.
Has good battery life; a nice, sharp display, a fun kickstand; has USB-C; "Ice Lake" processor.
Keyboard is sold separately in most cases (check what the accessory bundle contains); two ports; no Thunderbolt 3 support.
The MacBook Air is one of the most well-known laptops for a reason. It is a great option for anyone who needs some serious power and portability, and it has the additional benefit of being

compatible with your smartphone

so you can easily work with both.
Apple MacBook Air Specs:
| | |
| --- | --- |
| Display |  13.3-inch (diagonal) LED-backlit Retina display with IPS technology; 2560-by-1600 native resolution at 227 pixels per inch with support for millions of colors, 16:10 aspect ratio |
| Processor |  1.1GHz dual-core Intel Core i3, Turbo Boost up to 3.2GHz, with 4MB L3 cache |
| Graphics and Video Support |  Intel Iris Plus Graphics, Support for Thunderbolt 3-enabled external graphics processors (eGPUs) |
| Charging and Expansion |  Two Thunderbolt 3 (USB-C) ports with support for Charging, DisplayPort, Thunderbolt (up to 40 Gbps), USB 3.1 Gen 2 (up to 10 Gbps) |
| Wireless |  802.11ac Wi-Fi wireless networking; IEEE 802.11a/b/g/n compatible. Bluetooth 5.0 wireless technology |
| In the Box |  13-inch MacBook Air, 30W USB-C Power Adapter, USB-C Charge Cable (2 m) |
| Height |  0.16–0.63 inch (0.41–1.61 cm |
| Width |  11.97 inches (30.41 cm) |
| Dept |  8.36 inches (21.24 cm) |
| Weight |  2.8 pounds (1.25 kg) |
| Release Date |  03/18/2020 |
At its base, the MacBook Air starts at a good price for what's included: 1.1GHz dual-core Core i3 processor, 8GB of RAM, and 256GB of storage. For realtors, that is going to be more than enough as long as you clean it out regularly or store externally once you no longer have an active property.
You can even pay a little bit more and get more storage, which will help those who handle many properties at once. Remember, with Apple, you cannot upgrade your storage at a later date.
You will get some ports here, unlike with the Surface. On the left-hand side of the laptop, you will get two Thunderbolt 3 ports, and the new Intel chips have Iris Plus graphics, which means better quality. On the right side, you will get a normal headphone jack, so you can listen to music or work with people via headphones for more private conversations.

The keyboard is pretty reliable and feels good when you type. You won't experience as much hand pain with these new butterfly keyboards. There is about 1mm of travel, and the inverted-T arrow key layout is a fan-favorite.
The keyboard also isn't too loud, which will help when you need to work in public during showings. Overall, it's a pretty great keyboard.
The Macbook Air is a consistent performer, which is important for most realtors who need something they can rely on. As long as you keep up with the updates and ensure you have the latest versions of everything, you will be fine. It also helps if you are willing to use some of the Apple-supported programs and apps.
It has a 1.1GHz quad-core Core i5 chip and 8GB of RAM, which should be good enough for most people. While it isn't the fastest of computers, it is certainly going to be enough for a realtor.
Some previous models of MacBook Air have had some heat problems, but this one doesn't. You will be able to use this on your lap without having any problems. If you work outside on a hot summer day, you may need to go into the shade, but that's it.
This isn't a completely silent laptop like some people may have been led to believe. You will probably be able to hear the fan running at all times. It isn't really loud, but it is present.
The battery life for the MacBook Air is average. While Apple claims they can get up to 11 hours of usage, you will not be able to replicate that too easily. You may need to turn down the brightness and only type in order to get 11 hours. Most people are averaging around six or seven hours of battery life. Just like with some other Apple products, the battery life does seem to go down over time.
The MacBook Air doesn't have a touchscreen, which is probably a negative for most realtors who want to be able to access listings, slideshows, and more without reaching for keys. It just doesn't seem like Apple is too interested in adding this feature to its laptops.
At 720p, the webcam on the laptop isn't really anything you can write home about. It is good enough for chatting with friends on Skype or Zoom. I probably wouldn't use it to talk to clients or show potential homes. You can, however, use your iPhone camera for that.
A great new keyboard that makes typing easier; a faster processor that doesn't lag; a lower price point than ever before.
Battery life isn't really all great; can't handle more intense editing and video production; average webcam.
The Dell XPS 15 is a

great laptop for realtors

who need to use their computers for busywork and getting spreadsheets organized as well as doing presentations and showing off their homes. It includes a striking OLED screen, an Nvidia GTX 1650 GPU, and a Core i9 CPU to handle everything you can throw at it.
Dell XPS 15 (2019) Specs
| | |
| --- | --- |
| Bluetooth |  Bluetooth 5.0 |
| Brand |  Dell |
| CPU |  2.4-GHz Intel Core i9-9980HK processor |
| Card Slots |  3-1 card reader |
| Company |  Dell |
| Display Size |  15.6 |
| Graphics Card |  Nvidia GeForce GTX 1650/Intel UHD Graphics 630 |
| Hard Drive Size |  1 TB |
| Hard Drive Speed |  n/a |
| Hard Drive Type |  PCIe SSD |
| Highest Available Resolution |  3840 x 2160 |
| Native Resolution |  3840 x 2160 |
| Operating System |  Windows 10 Pro |
| Optical Drive |  None |
| Ports |  Thunderbolt 3 – SD card slot – Headset – HDMI 2.0 – USB 3.1 Gen 1 |
| RAM |  32GB |
| Size |  14.1 x 9.3 x 0.5~0.7 inches |
| Touchpad Size |  4.1 x 3.1 inches |
| USB Ports | 3 |
| Video Memory |  4GB |
| Warranty/Support |  1 Year Limited Warranty |
| Weight |  4.5 pounds |
| Wi-Fi |  802.11 ax |
| Wi-Fi Model |  Killer AX1650 (2×2) |
Dell is just one of those names some people will not trust when it comes to laptops because they've been burned in the past. However, I am one who believes Dell has changed, and they have put out some pretty good machines over the last few years.

This one has some great looks and some intense power. You can even overclock on it (though if you are using it for real estate, you probably won't). You will have to make some trade-offs here and there, but overall, it's a great machine for students, realtors, and even general users.
The machine is formulated with aluminum and carbon fibers, which makes it pretty strong. You won't have to worry about putting it in a bag and carrying it on public transportation or throwing it in your car.
It is also pretty gorgeous, with a chrome Dell logo. Like many other laptops of today, it has small bezels, thanks to the InfinityEdge design. It does have a slightly larger top bezel because it has a webcam (more on that later).
The keyboard is a sight to behold for those who are going to do some serious work. It has a carbon-fiber build with a full-size keyboard (!!), a large touchpad, and a fingerprint reader. This will help to keep all your data safe and sound.
Dell has many, many ports which will make it the perfect laptop for someone who needs to get serious work done. It is one of the few laptops that offers an SD card reader, which will benefit those who use a traditional camera or professional photographer to take photos of their buildings.
You will also get a wedge lock slotted USB 3.1 Type-A port, a battery indicator button, and a USB on the right side. Along the left side is a USB 3.1 Type-A port with a Thunderbolt 3 port, HDMI 2.0, and jacks for power and a headset.
If you need a good display, pick this as your laptop for your real estate work. The OLED panel is absolutely stunning and will do a lot of the work to sell properties. The colors are some of the most vivid you will find on a laptop, and the 15.6-inch 4K (3840 x 2160) panel is big enough to impress without being
If you are showing videos, it will capture movement easily and it will even make dark photos look great. The OLED can produce 239% of the sRGB colors, meaning everything from the paint on the walls to the flooring will look truer to life. It also boasts higher nits than most other laptops, certainly more than other laptops in this price range.

Furthermore, it has a durable screen thanks to the Corning Gorilla Glass 4. Sometimes, a more durable screen doesn't have a touchscreen, but this one does. It has a 10-point capacitive touchscreen that is quick and accurate. For your daily work and showings, I'd suggest investing in a pen or stylus of some sort because it does tend to get smudges.
When you are going from showing to showing, portability is important. It weighs in at 4.5 pounds, but it isn't too heavy. Its dimensions are 14.1 x 9.3 x 0.5x 0.7-inch, which makes it only slightly bigger than some of the others on this list. Even so, the size allows it to be packed with features.
If you want a powerful machine, this is it. It has an overclockable 9th Gen 2.4-GHz Intel Core i9-9980HK processor with 32GB of RAM. That's plenty of power for most real estate agents. The results are great. You will be able to quickly download files, upload images, and more. You will be able to finish tasks quickly, and it takes a lot to overpower it, which is good for those who like to have dozens of tabs open at a time.
Usually webcams that come standard with a laptop aren't all that great, but this one is pretty good. It is placed extremely well for the average user. It isn't obtrusive, coming in at 0.9 inches. The image quality is where it really shines, however. You will be able to show off real-color and depth. Of course, it isn't perfect, but it is sharp enough that you could do some showings with it, if need be.
Of all the laptops on this list, you will get the best typing experience on the XPS 15. Key travel is a bit shallow at 1.1 millimeters, but you will be able to type really quickly, and you won't have any hand fatigue.
The keys tend to be a bit large (which may be better for bigger hands) and the line spacing is a bit wide. The backlighting is bright, but not adjustable. The touchpad is large, coming in at 4.1 x 3.1-inches. It is fast and responsive, with some gesture options.
If you need audio for your laptop, you won't get the best options here. The speakers are on the bottom of the laptop, and they are loud, but the sound quality isn't going to be the best.
If you listen to music with a lot of bass, you are going to experience some problems with the audio mix. However, if you are willing to take some time and play around with the preinstalled Waves MaxxAudioPro software, you will find something that can help you.
There is a bit of a stumble when it comes to battery life. It will last for about eight hours when you are surfing the web. It may get you through a full workday, but it is definitely better to have a power supply nearby.
The display is one of the best you are going to find in a laptop; amazing performance overall; the webcam is quite good; slim, easy-to-transport design.
Battery life is a bit low for the price.
The 2020 Newest HP 15.6" Touchscreen Widescreen LED Laptop is another good option. There are a few things you will need to do before you make any final purchases, but it is definitely worth considering. It is affordable, with good speed and performance. We'd compare it to the HP Pavilion.
HP 15.6″ Specs:
| | |
| --- | --- |
| Backlit Keyboard |  No |
| Screen Size |  15.6 inches |
| Touch Screen |  Yes |
| Storage Type |  SSD |
| Total Storage Capacity |  256 gigabytes |
| Solid State Drive Capacity |  256 gigabytes |
| System Memory (RAM) |  12 gigabytes |
| Graphics |  AMD Radeon Vega 8 |
| Processor Speed (Base) |  2.1 gigahertz |
| Processor Model |  AMD 2nd Generation Ryzen 5 |
| Processor Model Number |  3500U |
| Operating System |  Windows 10 Home in S mode |
| Battery Life |  9.25 hours |
| Battery Type |  Lithium-ion |
Of all the laptops on the list, this is probably the least well-known option. Even so, it is a pretty powerful machine. It has a 15.6" machine with an Intel Core i5-7200U processor and Intel HD Graphics 620 graphics processor, meaning it is fast and pretty good with images. This laptop will handle showing and office work with ease.
Overall, the laptop looks very sleek and professional. It has a silver lid with a jet-black finish elsewhere. It is a lightweight and comfortable option with strong hinges. Another great feature of the design, which most laptops don't have anymore, is that the battery is removable and replaceable, which will help with the longevity of the machine.
You will get great performance out of this laptop. It has built-in security in the processor and supports 4k resolution. The 2TB of storage is plenty for most real estate agents. The Intel Core i5 CPU also uses the Turbo Boost Technology, which will help to maximize productivity. It comes standard with 8GB RAM and can keep up with some CPU demanding tasks.
There are plenty of ports on this laptop with which you will be able to do quite a bit. It has two USB 3.1s for faster data transfer, one USB 2.0, one HDMI, 1 RJ 45, and Headphone-out, microphone-in combo jack. You will also get 802.11ac WLAN for your wireless connections. Additionally, it has a multi-format SD digital media card reader, which many realtors prefer.

If you do a lot of typing, a comfortable keyboard is important. This one isn't the most comfortable on the list, but it isn't the most uncomfortable ever used. It does have an integrated numeric pad and backlighting. The keyboard has a "soft touch" feel which some people don't like.
If you want to use your webcam, it isn't too bad. The microphone is actually one of the best on the list, and it will come through clearly. The image quality is what you can expect out of a webcam. There are certainly better options (such as the Dell), but it isn't awful either.
If you watch videos for work or you make them, this may be a good option. It has an Intel HD Graphics 620, which has up to 4GB memory. You will be able to get colorful, bright videos and edit pictures easily with tools like Photoshop.
This unit comes with HD audio stereo speakers. While the overall sound is pleasing, it won't be enough for music creators. You will need to play it at about 70% loudness, which will be plenty. Anything higher and you are going to experience some muffling and trouble with bass notes.
The battery life isn't great, but it isn't bad either. It comes in at about eight hours with regular usage. The battery itself is a three-cell 31 WHr 2.8Ah lithium ion, which isn't too hard to replace. Another bonus feature of a replaceable battery is that you can actually buy a second (or third) battery and replace it on the go, giving you up to a day of use.
What Should I Look for in a Laptop for Real Estate Agents?
Declaring what the "best" laptop is for any career is really hard because there are just so many different things you need to consider. What a real estate agent in New York City needs is going to be different from what a realtor in Boise will need. Since there are so many different options on the market today, you might have a hard time choosing the best laptop for your needs.
The list above should help you to narrow down some of your choices. Even so, you will need to do some thinking for yourself to really determine what you need, when you need it, and what you can go without.
However, there are some features which seem to be more important than others. When thinking about laptops for realtors, we looked at the following features:
Realtors move quite a few times a day, whether they are jumping in cars, taxis, or taking public transportation. As such, your device needs to be portable and safe when it travels. You want to buy something that is easy to carry around, either in your hands or when you throw it into a bag. We picked laptops that weren't so big that they weren't exactly portable but weren't so small that you can't get serious work done on them.
Another aspect of portability is the fact that your laptop needs to be able to withstand travel. Some laptops just aren't made with quality construction, so they aren't great for realtors, even if they are good machines. If you tend to abuse your laptops quite a bit (and it happens), we'd suggest getting a model with an aluminum chassis. This helps to protect the computer should you drop it or it slides off of your car seat.
Something that goes hand-in-hand with portability is durability. You don't want to buy a laptop that will be obsolete in just a few months or something that will wear out as time goes by.
We paid attention to reviewers who have had these machines for some time and took note if the battery life dropped significantly, the keys started to stick, or the ports stopped working. All these things do happen with laptops, even those that are more expensive. You need to buy something that will last for you, especially if you set it up to work for you.
Your days are long, and you might not have a chance to plug in when you need it. The latest laptops tend to have longer battery life, but they sometimes degrade or won't work for as long as advertised. You will be doing some heavy work on your laptop, so you shouldn't always accept the advertised times.
As a realtor, you do not want your battery to run out when you are showing a house, nor do you want it to be stuck near the outlet in the kitchen. You need to ensure the battery life is either long enough to get through your day or it has a battery that can be replaced in a few seconds.
Of course, there are different designs for a laptop. You will want something that fits with the work you do. Do you need an ultra-slim laptop? How about a 2-in-1? Do you want something that is sleek and minimalist or something that is a little funky? It may have no impact on your work or maybe it does.
If you are a commercial real estate agent, you may want something that is a bit more formal. Of course, you want to think about how the design plays into portability as well. A beautiful design that adds weight isn't always going to be in your best interest.
If you are going to do a lot of typing on your laptop, you need a keyboard that will support your hands. Some keyboards feel better than others, and some perform better.
As a realtor, you probably spend a lot of time typing in public, so you also want to think about the noise of your laptop's keyboard. Do you need a backlight? Many realtors burn the midnight oil, and you don't want to make mistakes, so you probably do need one.
Screen resolution is going to be important for some real estate agents who use their computers during showings or presentations. You want to have a laptop that has excellent color reproduction features.
This way, your clients will be able to see the true colors, textures, depths, and more of a property. Bad pictures will never sell a house, even if you think it covers flaws. Mostly, people will be annoyed and will move on to a different property.
Is storage something you need to worry about? If you store many videos and pictures of your properties on your computer, then yes, it does matter. If you are willing to take the time to export or delete images once a sale has been finalized, then it may not matter as much to you.
However, the thing to think about with storage is the type of storage you need. There are two different types of storage, HDD and SSD. HDD tends to offer more space, but SSD is faster.
Another thing you do want to consider is the price of the laptop. Laptops can come in at dirt-cheap prices or they can be expensive. While most realtors will be able to write off their machines on their taxes, you still need to think about what makes sense for your property.
Most people don't know a lot about processors unless they work in the tech space. As such, you may not know how important a processor is to what you do. It will control how efficient and how powerful your laptop is. You don't really need the most powerful processor, but you don't want a laptop that is going to be slow, either.
Other Considerations in a Laptop for Realtors
Many realtors who buy laptops will just do so on a whim, and they may not even think about some of their other options until it is too late, and they've already made a purchase they don't really like. This is an unfortunate reality. However, if you haven't made a purchase yet, here are some more things to consider:
Do you really need a laptop?
 Depending on the type of work you do out of your office, you may not need a laptop. Instead, you may want to purchase a tablet. On the other hand, while some realtors rely on tablets and just make it work when they aren't showing, you may actually need a laptop.
Remember, while tablets are more portable, laptops are more powerful and can get work done. If you think you need both, you can either get a 2-in-1 or you can get separate pieces. If you already have a strong computer in your office, you may only need a cheap laptop or a good tablet.
Should you even consider a Chromebook?
Many realtors consider getting a Chromebook because it is cheaper and portable. However, we aren't huge fans of Chromebooks because they tend to lack some of the features you may need, and you will end up just buying another laptop.
Do I need a fingerprint scanner?
This is a cool feature, there is no denying that. Many mobile devices and the latest Windows laptops will use the Windows Hello system which also uses a fingerprint scanner.
If you like to keep your information secure and you aren't the best at creating strong passwords, a fingerprint scanner could be helpful. It is hard to fake a fingerprint and it will keep your laptop more secure. It can also help with instant access during a showing.
What does my laptop need to withstand?
When you are traveling with your laptop, more can happen than just a drop. You need to find a laptop rugged enough to withstand rain, dust, water, heat, cold, and more. Some laptops will just be able to withstand more than others. This may largely depend on the type of real estate you do. Are you going into a lot of construction sites? Are you in the city? Are you in coffee shops? This may dictate your needs more than anything else.
It is hard to choose a laptop when you are thinking about the scope of work you do as a realtor. However, the best laptops for realtors are pretty accessible to just about everyone. You just need to be careful in the choices you make.