Gaming has changed quite a bit over the last few years and now many people are looking for the best GPU for ultrawide 1440p instead of 1080p. The result has been some confusion as to what you really need and whether you need anything special at all.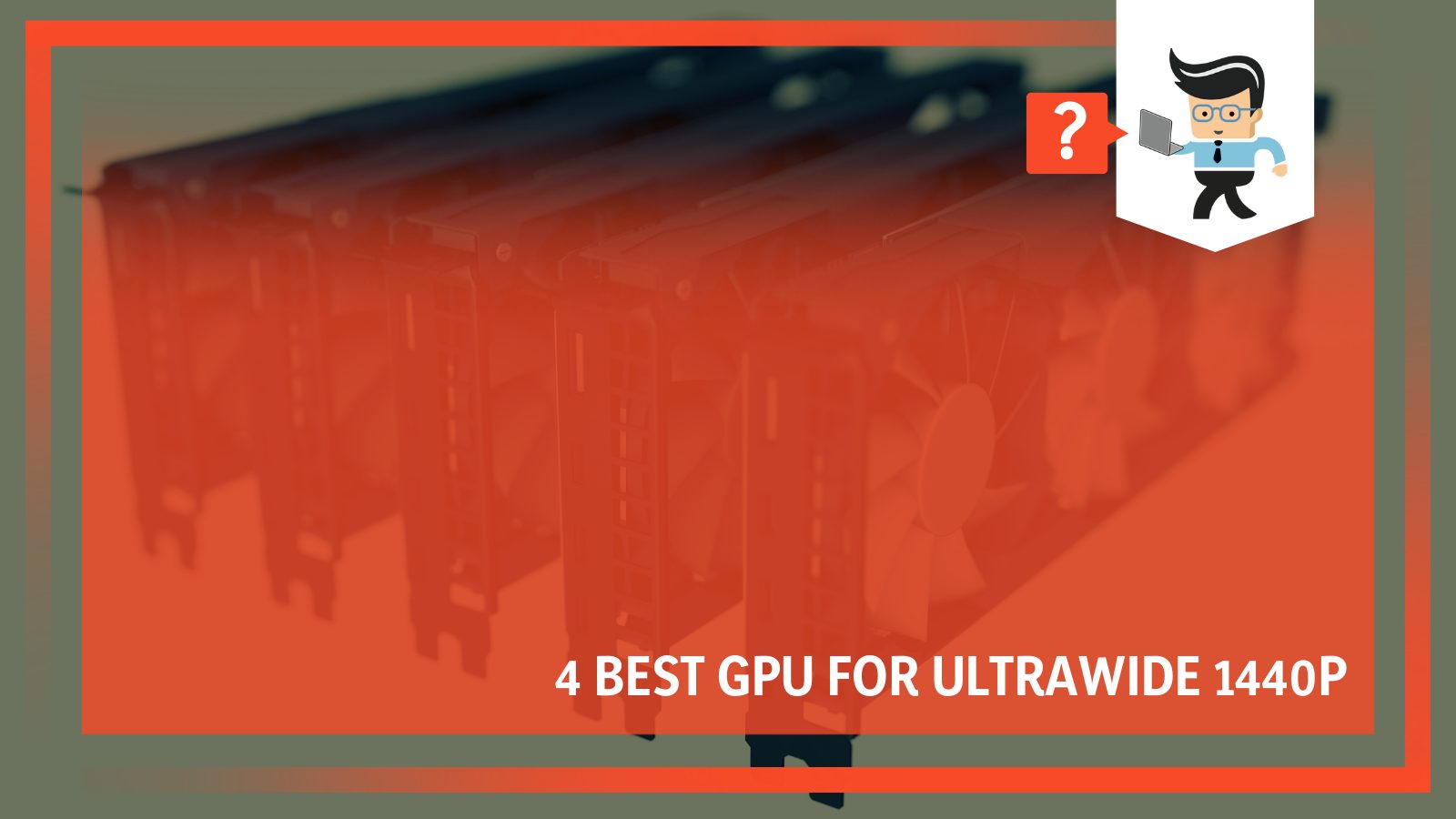 Now, everyone is using 1440p ultra-wide gaming (3440 x 1440 resolution) instead of anything else. This means everyone is also changing their GPUs for something new. While there are still plenty of people out there who haven't converted, those who have will see great results and enjoy the aspect ratios. As the years pass, more and more people will start to not only have 1440p, but people will build games for that.
Best Graphic Card For Ultrawide 1440p: Our Choices
You need to find a good GPU that is able to handle 1440p ultra-wide gaming. But what does that really mean when you don't have a ton of history there: what is the best GPU for ultrawide 1440p gaming? How are you supposed to find something that won't break your budget but allow for the best performance?
We have reviewed a few different options to see which ones can handle the best 1440p ultra wide gaming. We tried to recommend a few at different price points and for different types of PC builds.
Take a look at what we found:
The XFX RX 5700 Xt was a GPU that many people overlooked when it was first released because they just thought it was "too much" and they didn't need it for effective gaming. Little did they know that it was ahead of its time. Many people thought it was too expensive, too techy, had too much power, and was too boosted. They were wrong, and now you can benefit from it.
Admittedly, the price of this GPU for ultrawide gaming has dropped quite a bit because of that initial backlash. It is also the time to buy it. It has a boost clock of up to 1925 MHz and an active memory of 8 Gbps.
If you want to play any kind of ultrawide game, this GPU will be able to handle it. It may not have the best performance anymore (since it is older than most of the other GPUs on the list) but it is a solid model. No reviews seem to mention degradation of performance.

However, you do need to make sure that the rest of your computer build does back up the performance here as does the monitor. You will need to spend some money to get the most out of it.
The GeForce RTX 2070 Super was released without much fanfare, which probably wasn't expected by anyone who has been paying attention because this is a good gaming card. It is a really compelling purchase for anyone who wants a good graphics card but doesn't want to pay all that much.
It has 1440p gaming with ray tracing, more CUDA cores than the other options, and is easily available.
With 2,560 CUDA cores, it sees higher clocks with a 1,770MHz boost clock. If you are going to play serious games, you will need those cores. You will need extra PCIe support, because this is a big GPU.

As far as performance goes, it is an admirable performer. Are there better performances out there? Yes, but you will pay more for them.
The ASUS GeForce RTX 2080 is by far the most popular choice for Ultrawide gaming. This is the one that people dream about putting into their computers for gaming. This is another GPU that is going to cost you. With a memory of 11 Gbps, a good fan, and quality parts, there are some things in place that will justify this price.
There are some problems that you should be aware of – namely that it gets unbearably noisy if you aren't able to cool it properly. The fans are a bit clunky, but they do an okay job as long as you aren't gaming for hours and hours at a time. If you do, you will need to take some matters into your own hands.

If price isn't part of your consideration, this is the one to choose, full stop. You may want to spring for a water system to keep the heat down, as the power does come with some heat.
The GeForce GTX 1660 Super was one of the most highly anticipated GPUs for ultrawide gaming. It offers up some of the most innovative NVidia Turing architecture while still not breaking the bank. In general, it is viewed as the "best bet" by many people.
The GeForce GTX has a memory speed of 12 Gbps and a boost clock of 1770MHz, which means that it is pretty fast. It also has enough room that your system will be able to grow with it. Your investment won't run out anytime soon.
If you are looking to play AAA games, you may have to lower the graphics settings a bit to get the best results in ultra-wide gaming. However, it has a high frame rate and enough power to perform without getting overtaxed, overheated, or too loud.

On top of all of that, it is also one of the most cost-effective options on the list!
Is Ultrawide 1440p Worth It?
Sometime over the last year, people have started asking questions about whether or not 1440p gaming is really worth it in the end. While most people will be pushed towards it because of necessity, some people are going there on their own.
Traditionally, everyone games on a regular 16:9 aspect ratio monitor and they just don't see how a bigger screen could be helpful. After all, you can't see all of it when you are playing, can you?
If you are thinking about wide-screen gaming and you just aren't sure, you can absolutely go try it at many gaming stores or ask your friends who game to see what it looks like. However, once you see it you will understand why so many people love it.
It is a better option to fully immerse yourself into the game. This is especially true if you play the types of games that are graphically rich, like Elder Scrolls. Into the future, it is only going to get wider.
Let's be clear that not all games have shifted to ultrawide designing and most won't be there until their hand are forced. However, if you are looking to be more competitive, you need to be future-thinking and realize that gaming will go here eventually.
Considerations On Choosing A GPU For Ultrawide 1440p
One thing that you need to think about when you are trying to choose a GPU for ultrawide 1440p is your CPU, which will also play into it.
While Ultrawide 1440p gaming will require you to change around a few different things, you will have a few different bottlenecks.
The main bottleneck will be your GPU, but you will need to figure out a CPU that can handle it. You will not be able to rely on any CPU or rely on an older i5 processor.
You will want to have a higher number of threads to maintain the higher refresh rate that you will need to keep up with; and remember that there will be additional CPU requirements to having an ultra-wide monitor.
When you are looking to buy the best GPU for ultrawide 1440p gaming, you will need to make a few considerations and do a bit of research on your own. You will need a decent quality CPU, a good monitor, and enough space to get you what you need. You will want to think about cooling and noise. If you choose one of the GPUs on the list above, however, you will be in good hands.