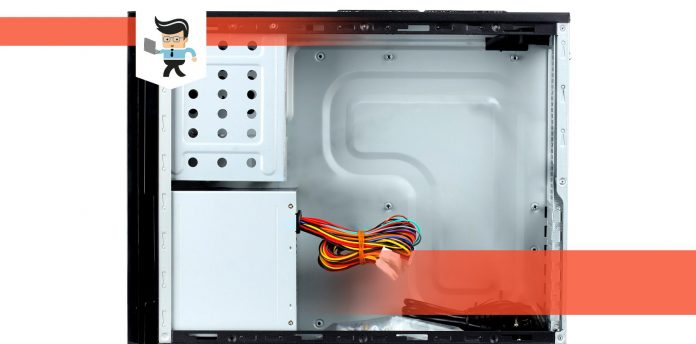 Keeping your cords organized on your computer can be difficult when you are building, which is why you need to find a computer case for cable management.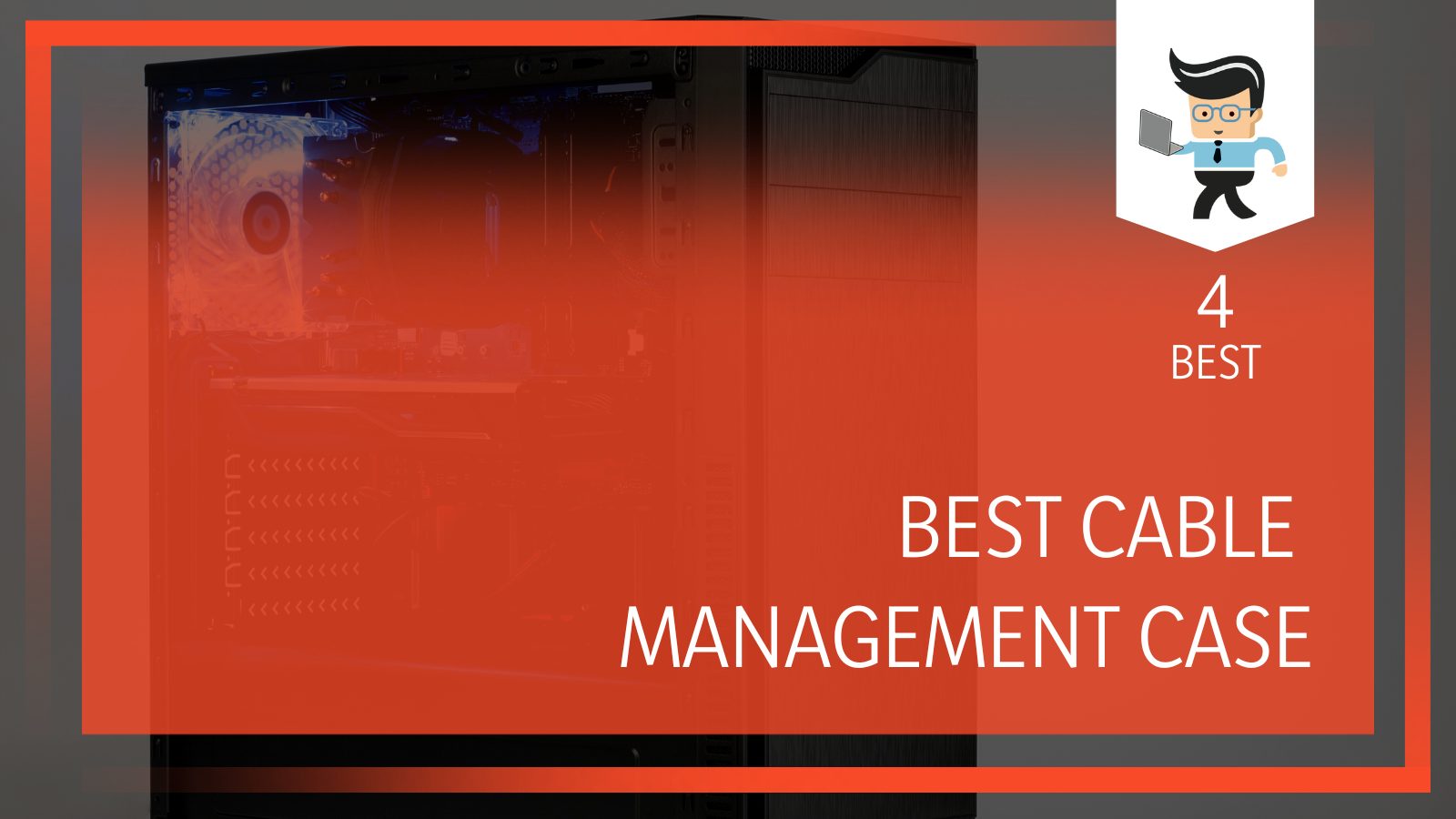 There are a few different options out there that you should consider, but are they really worth it? A good case is imperative to have a machine that works well, looks good, and stays organized.
What Is The Best PC Case For Cable Management?
If you are building your own computer, you know that cable management is an important thing. It should seem obvious to you that you need to find a case that has good cable management.
Unfortunately, in a world where looks seem to be more important than functionality, this is a trend that has fallen by the wayside. You need to find a case that has good cable management.
We suggest starting with some of these options:
| | |
| --- | --- |
| Brand Name | Corsair |
| Item model number | CC-9011135-WW |
| Item Weight | 15.93 pounds |
| Product Dimensions | 15.67 x 10.87 x 13.82 inches |
| Item Dimensions L x W x H | 15.67 x 10.87 x 13.82 inches |
| Color | Black |
| Processor Count | 2 |
The CORSAIR Crystal 280X is a great compact computer case for wire management. It was designed to hide the cables in a second compartment so that it shows off the absolutely amazing RGB lighting. It is one of the favorite cases for people who want to display their systems.
On top of all of that, it has some effective (and simple) cable management options. The secondary chamber is really cool because not only does it hide the cables and some of the uglier equipment, it keeps it safer from dust and debris.

There are a few problems that you should be aware of with the Crystal 280X, however. The windows that allow you to see those amazing lights are easy to break or scratch. The hard drive doesn't have good cooling capability either. If you are going to use this one, especially if you are a gamer who overclocks are generates a lot of heat, you will want to add some water-cooling options to the front and the top of the case.
| | |
| --- | --- |
| Size | Mid Tower |
| Motherboard | Micro-ATX, ATX, E-ATXXL-ATX, SSI CEB, SSI EEB |
| Dimensions | 13.5 x 27.7 x 26.1 in |
| Radiator Support | Top: 240/280mm x 1, Front: 120/140/240/280/360mm, Rear: 120/140mm |
| Fans Included | Front: 200mm RGB fan x 2, Rear: 140mm x 1 |
| Fans Support | Top: 120/140mm fan x 2 Front: 120/140mm fan x3 Rear: 120/140mm fan x 1 |
| Side Panel | Tempered Glass |
| Dual Chamber | ✓ |
The next option in for a PC case with cable management is the H500P from Cooler Master. This case is a perennial choice because it offers some of the best aesthetics on the market. There are a few problems that you will need to consider as well.
The I/O panel is a fairly standard one, but it does have a good number of USB ports, including two USB 3.0 and two USB 2.0 ports. The front also has an illuminated start button, a reset button, and the standard headphone/microphone jacks.
The top panel is clear, which offers you a unique view into your case. The acrylic material is quality and won't scratch easily, and it allows for air to pass through. You can easily remove it to clear it too, since acrylic will collect fingerprints. On top, you can mount your radiator or fans.
The front of this case is beautiful as well, with great color uniformity. There are two big 200mm fans along with RGB illumination that steal the show. Onto the back, there are two covers that hide the motherboard cutout and one that is meant to help with cable management.
It's a good choice because you can color match your cables. There are tie mounts present so that you can manage everything neatly. If you aren't the type of person who wants to organize, you can also just put them into the case.

Now, this is a hyped-up case and with good reason. However, there are some problems with it. The biggest problem is that is just doesn't have a great cooling system. While some hot air can escape and you can install some fans, it just doesn't cut it for people who are going to generate serious heat. You may have to add an additional cooling system.
| | |
| --- | --- |
| Brand Name | Phanteks |
| Item model number | PH-ES916E_AG |
| Item Weight | 72 pounds |
| Product Dimensions | 24.2 x 10.6 x 29.5 inches |
| Item Dimensions L x W x H | 24.2 x 10.6 x 29.5 inches |
| Color | Gray |
The next best option for a good case option if you want to hide the cables on the computer case is the Phanteks Enthoo Elite. This is a full tower that offers almost all of the advantages you can imagine. It has great cooling features (which is rare for this type of case) and is probably the most expensive on the list.
But what a tower you are getting for the price! It includes four USB 3.0, an HDMI pass-through, a Type-C port, dual audio jacks for dual systems, and a wheel to control the integrated case lighting. That wheel will allow you to change colors, brightness, and modes.
The cooling options are perfect and anyone who prefers liquid cooling will definitely want to save up for this one. There is a dual system option, so most people think that cable management isn't possible, but that isn't the case here.
Inside the case, you will see cable tie points and velcro straps to keep everything organized within the main chamber. Management for a second system will be more difficult, but you can supplement it.

The Phanteks Enthoo Elite really is the premium choice on the list. If you are making a long-term commitment to one case, it absolutely has to be this one.
| | |
| --- | --- |
| Dimensions | W: 210mm H: 460mm D: 428mm (with feet) |
| Weight | 6.8kg |
| Motherboard Support | Mini-ITX, Micro-ATX, ATX |
| I/O Ports | 1 x USB 3.1 Gen 2 Type-C 1 x USB 3.1 Gen 1 Type-A 1 x Headset Audio Jack |
| Filters | All Air Intakes |
| Smart Device V2 | 3 x Fan channels with Max 10W per channel output* 2 x RGB LED channels, support up to 4 x HUE2 addressable LED strips or 5 x Aer RGB fans Built-in noise detection module |
| Expansion Slots | 7 |
| Drive Bays | 2.5": 2+1 3.5": 2+1 |
| Radiator Support | Front: 2 x 140 or 2 x 120mm with Pull Rear: 1 x 120mm |
| Fan Support | Front: 2 x 120/2 x 140mm (1 Aer F120 Case Version included) Top: 1 x 120/1 x 140mm Rear: 1 x 120 (1 Aer F 120 Case Version included) |
The  H510i from NZNT is one of our favorite cases for so many reasons. If you have a dusty environment and you want to keep your computer clean, this case has several dust filters that are easy to remove.
You should note that this case is pretty compact, so you won't be able to go too overboard with what you put into it (even if the interior is quite spacious). Even so, it has great cable management. There is a "power cover" at the bottom, which will help to temperatures down and allows for more storage.
As far as the actual management goes, you can put those there as well. You can also run cables behind the tray and out of the way of the window. Finally, there are holes and ties so you can keep everything place.
As for cooling, there are two fans pre-installed on the front panel and a case fan on the rear side of the case.

The case itself has this great side panel window that gives you a great view into it. Unfortunately, that window is prone to smudging.
What Do I Need To Help With Cable Management?
You aren't going to be able to organize your cable management on your own. You will need to have a few tools to help you get the proper arrangement. You should consider gathering these materials to organize everything:
A Pair of Side Cutters
Small
Scissors
Double-Sided Tape
Cable Management Tips For Organizing Your Case
If you are going to organize your case, there are some tips and tricks that you should consider. These will help you to get the best organization for your case so that you don't have to redo anything, which can result in a damaged case.
1. Map Out Your Placement:
You need to map out where your cords and cables will go. While it doesn't really matter for performance, it is more of an aesthetic thing.
If you go into it with a plan, you will be more likely to have a result that you can live with and one that fits.
You don't want the wires looking uneven or unorganized through the window. Run your cables either vertically or horizontally and try to pair similar colors together. Don't be afraid to sketch things out to get a better idea of what you will be doing.
2. Start With The Small Cables First:
Once you have everything mapped out, you should start by organizing the smallest cables. These will likely be the fan wires, audio cables, and some of the other thin cables in your case. Use the smallest zip ties to clean up and organize everything.
You will be able to use the case crevices to hide everything. Be sure to make use of all the empty space to get a better look. Then, you can move onto some of the bigger cables like the motherboard and CPU power.
3. Save The SATA cables For The End:
Since the SATA data and power cables are the most flimsy cables in the entire case, you should save those for last so you don't have to bend or move them. They are prone to breaking, so use care when you move them around.
4. Rotate Your Fans If You Need To Do So:
Another option is to rotate your fans so that you can get a cleaner run on your fan connector. While everything is apart, this is also a chance to look at your fan and see if you can take it out for cleanings. Mount your fan so that the cable originates closest to the fan power connector.
5. Hide The Modular Power Supply Cables:
If you have a modular power supply, you should be able to hide your cables in the cavity behind the PSU. Try to use the power supply shroud or cover, if possible.
Cable Management Ideas To Take Care Of Your Case
If you need even more cable management ideas, here are some great ones:
Label your fan power cables.
Take pictures if you need to pull anything apart.
Be sure to take cleaning into consideration.
Think about your RGB patterns when organizing your case.
Think about what your case will look like from the outside.
Keep your big, thick cables in mind.
Leave yourself some room to grow and change.
How Can You Fix Cable Management?
If your cables are already a mess, you should unplug everything, clean it, and start from scratch. You won't have much luck starting with a case that is already a mess. It is best to train your cables when they are clean and won't need to be moved around again in a few months.
When you are building your own PC, you will need to think about cable management. Of course, you will need to find the best cable management case to start, but then you will have to plan it out.