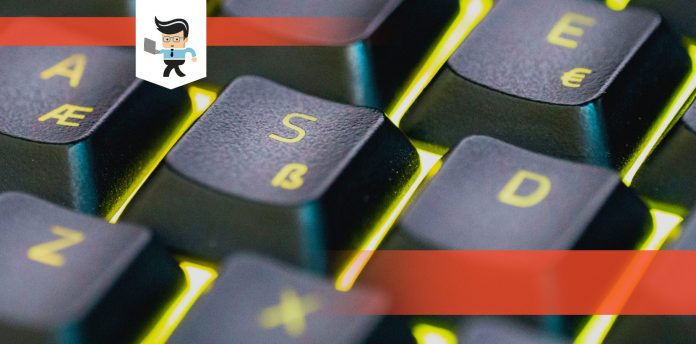 The excitement derived from using a 75% keyboard cannot be over-emphasized. It has become a common choice for typists and gamers alike because it has keys that are important to them and serves them well.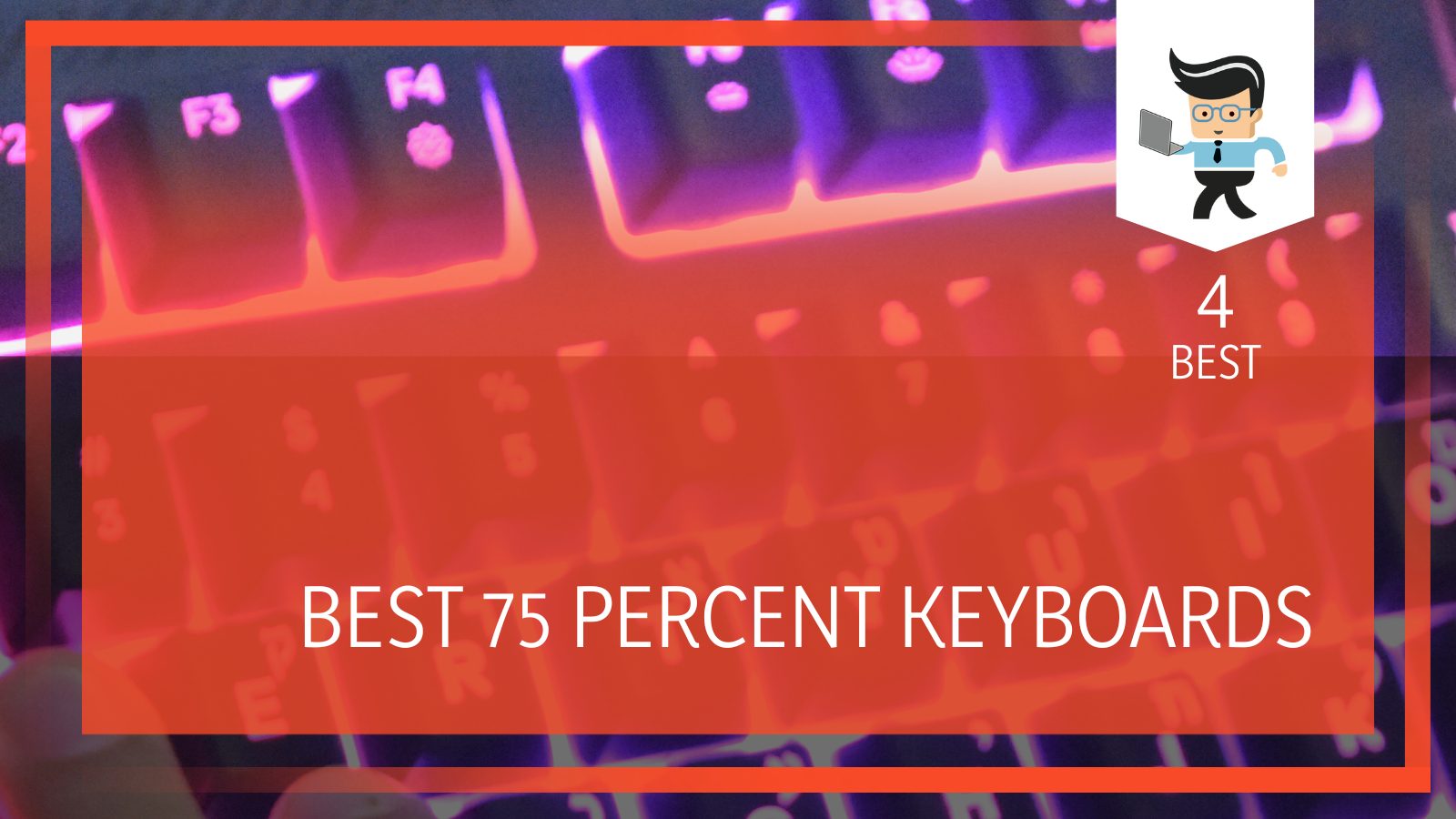 Most 75% keyboards come with all the necessary keys that a full- and larger-sized keyboard will offer but in a compact body to save space. It balances between the option of being a space-saving keyboard and the one that has all the needed keys.
Comparison Table
Keyboard
Ajazz AK33 Geek

Keychron K2

Ajazz AK33 Geek

DREVO Gamr 84 Key TKL

Dimension
310 x 120 x 37 millimetres
12.32 x 4.84 x 1.52 inches
12.2 x 4.72 x 1.45 inches
12.6 x 5.28 x 1.4 6 inches
Backlighting
RGB backlighting feature
White LED backlighting feature
Blue LED backlighting feature
Rainbow LED backlighting feature
Other Features

Compatible with several devices
It has 82 keys
 Allows an easy installation

Bluetooth connectivity technology
Long-lasting battery
It also has a USB connection cable

100% anti-ghosting
Detachable USB connection cable
Long-lasting double-digit keycap prints

N-key rollover
Detachable USB cable
60 ± 15g actuation force
Best 75% Keyboard: Our Top 8 Picks
There are varieties of 75% mechanical keyboard that come with extra features and state-of-the-art switches to suit your needs.
We have compiled a list of the best 75% keyboards below for anybody looking to lay their hands on any of the multi-purpose 75% mechanical keyboards, ranging from wired models to wireless or RGB models.
Ajazz AK33 Geek RGB Mechanical Keyboard has an exterior made with a top-notch aluminum, which helps to reflect this keyboard's backlight very nicely. It measures just about 310×120×37 millimeters, which makes it very portable and compact with a body that is well built.
With up to 82 adapted keys, the Ajazz AK33 Geek might be a bit shrunken, but it still serves well, especially for gamers. Writers might experience some discomfort using it.
The backlighting of this keyboard is one exciting thing you'll quickly notice and love. It radiates through the keyboard, making it very clear and beautiful enough for reading and typing.
You can install this mechanical keyboard quickly and with ease by simply plugging it in. There is no need for other software before you can install it, but there is software available for macros and lighting modification.
Pros:
• Long-lasting aluminum frame
• Switch available in various types
• Easy installation
• RGB lighting
Cons:
• Software is buggy with few RGB color options
• The key layout is not up to standard
Ajazz AK33 is a portable and attractive keyboard that has most of its keys positioned properly. It is very affordable, too, and has backlighting that enables use even in the dark.
This mechanical keyboard is very compatible with Windows 7, Windows XP, Windows 8, Windows 10, and Linux operating systems but doesn't support Mac operating system.
Ajazz AK33 has a lot of exciting features which do not only compensate for most of its inadequacies but offer excellent value for your money as well.

Ajazz AK33 is a good choice if you want an affordable, backlit 75% mechanical keyboard without breaking your bank.
The Keychron K2 75% keyboard has a great build quality. It lasts long and withstands accidents because of its heavy weight. Keychron comes with keycap remover and additional keycaps, which can be used to change the factory-fitted keycaps.
This compact device comes with an internal battery and can be paired with an iPhone. It has keys that are even and respond well while you are typing. It also comes with USB-A and USB-C and has a total of 84 keys, leaving no room for the number pad, which is no big deal if you don't use the number pad.
Pros:
• Long-lasting, well-built body
• Battery usage of up to 72 hours
• Bluetooth connectivity with USB-A and USB-C for connection
• Attractive white LED lighting
Cons:
• Some of the keys make a loud sound
Keychron K2 works well with both Apple and Windows operating systems. You will find a switch by the side which can be used to alternate between the operating systems.

Keychron K2 will come in handy for Mac owners who desire a very simple Bluetooth wireless connection.
The DREVO Gramr mechanical keyboard has a compact design and looks very attractive, especially because of its beautifully arranged keys.
It has a total of 84 keys, having the double-digit mold keycap print that does not fade quickly. Also, the keycaps are of durable ABS plastics which provide a comfortable typing feel.
The 100% anti-ghosting feature created a means for ensuring faster typing, as its N-key rollover capability allows gamers and typists to operate different keys simultaneously. The F keys and number keys can be accessed easily as there is no space between these keys. This also saves a lot of space and helps with faster typing.
Thus, this is a suitable keyboard for pro gamers. Twelve dedicated keys allow you to control various functions such as the volume and Windows lock. It is connected using a detachable USB cable with a top design which gives the keyboard a solid appearance. This Type C USB cable has three back channels that provide a solution for the "cord drag."
This keyboard comes with a removable micro USB cable that can serve lots of purposes, though it will be better if a USB-C can be added to this device. Since the USB cable is detachable, it is very convenient for users to move the keyboard. Thus, you can disconnect it at any time and reconnect it to a suitable port whenever the need arises.
It has the same acceptable features of a ten-keyless keyboard with the navigation located at the right side of the board and the arrow keys placed at the lower right corner of the keyboard.
The keycaps do not slip because their surface is textured, and they have backlighting, too.
There are several shortcut keys for easy use.
Some of these shortcuts include the following:
1. The FN + `(~) shortcut: You can use this shortcut to lock all keys in the keyboard.
2. The FN + 1(!) Shortcut: This allows you to alternate between the five customized profiles of the lighting feature.
3. The FN+ 2–6 Shortcut: Using this, you can switch on or put off the lights of individual keys on the keyboard. Hence, you can customize the backlighting feature of your keyboard with ease.
4. The FN +  Shortcut: This is the shortcut for alternating between the four available lighting effects.
5. The FN +  Shortcut: you can use this for increasing or decreasing the brightness of the keyboard lights.
6. The FN +  Shortcut: Using this shortcut, you can activate the "Breathing" effect.
Pros:
• Beautiful exterior and attractive design
• It has Cherry MX switches
• Rainbow backlight with multiple lighting modes
Cons:
• Difficulty in replacing keys because of their odd shapes
• Keys are a bit loud
DREVO Gramr is a compact 75% mechanical keyboard any typist or gamer should consider getting. It is not pricey, has an attractive aluminum and plastic design, and functions quite well.

If you want an affordable keyboard with a stunning design and nice features, you will love the DREVO Gramr 75% mechanical keyboard.
Pros:
• Compact size
• 100% anti-ghosting
• Blue backlighting feature
• Detachable USB connection cable
Cons:
• The wireless connection technology
This Ajazz mechanical keyboard has a unique design and a durable aluminum frame. This mechanical keyboard has a total of 82 keys. Although there is no number pad, its compact build allows it to fit in smaller spaces. It has a dimension of 12.2 x 4.72 x 1.45 inches and weighs 1.34 lbs. Hence, you can have more areas for your connected devices.
Even though it does not come with the RGB backlighting feature, it has some sturdy keycaps that are made from ABS plastics. Instead, it comes with a blue backlighting feature, which makes it suitable for use in a poorly lit environment. The blue switches require an actuation force of 60 ± 15g.
Also, this keyboard has a lifespan of about 50 million strokes. It comes with a "gold-plated" detachable USB cable for proper connection, which has a length of 1.6 meters. Thus, you can easily detach the cable for a natural movement. Once you connect the USB cable, the data transmission is always stable, thanks to the gold plated port.
All typing tasks with this keyboard come with precision. Hence, you can rest assured that you are typing accurately. The blue backlighting feature provides gamers with a crystal clear visual experience while gaming.
Furthermore, this mechanical keyboard comes with a 100% reliable and accurate anti-ghosting feature, which allows users to operate different keys at the same time.

Are you searching for a mechanical keyboard that would provide you with a faster typing experience?
The Ajazz AK33 mechanical keyboard is suitable for both gaming and typing tasks. Its 100% anti-ghosting feature can be beneficial and help reduce fatigue.
Reasons You Should Invest in a 75% Mechanical Keyboard
Just in case you are wondering why you should get a 75% mechanical keyboard, here are some reasons.
– The Unique Feel of Switches
Switches are like the heart of a mechanical keyboard, and they are the major attraction in 75% mechanical keyboards.
Switches are positioned under each key on a mechanical keyboard to give each key its sound and feel when in use.
There are a variety of keyboard switches, and they include:
• Linear:
These Switches have smooth travel distance when a key is pressed. They are not clicky or tactile.
• Clicky:
These keys click when they are pressed to give audible feedback that will let you know the key pressed has been registered.
• Tactile:
Tactile switches are between the clicky and linear switches. They have bumps that can be felt when a key has been registered.
– Better Typing Speed
Typing with a 75% mechanical keyboard is faster than typing with a rubber dome model. With a rubber dome keyboard, a key is only registered when it is pressed completely down with enough force. You don't need to press the keys down completely before the input is registered on a mechanical keyboard.
– Portability
These keyboards are very portable and convenient to carry around. You can put them in your laptop bag or a backpack and take them along with you wherever you go. They also come with removable USB cables.
– Ergonomic and Health Benefits
The 75% mechanical keyboards help you avoid long term problems that can be a result of continually pressing on a rubber dome keyboard for a long period. The switch in mechanical keyboards reduces this stress on your fingers and lets you comfortably move to the next key swiftly.
Mechanical keyboards help to reduce fatigue and ensure you don't experience symptoms that keep you uncomfortable.
– Lighting
Lighting is one of the things that make 75% keyboards so attractive. Some people simply love working with a lit-up keyboard. Some keyboards can even work like equalizers, syncing your music with the light underneath the keyboard keys.
The color of some keyboard lights can also change according to the character you choose while playing games. These lighting effects can be so much fun and might help give a relaxing effect while working.
There are some 75% mechanical keyboards that do not come with the lighting. You can go for those types if you dislike the lights or turn the lights off when you don't want them.
– Durability
Another reason to get a 75% keyboard is its durability. A typical mechanical keyboard will last for a very long time, as long as it doesn't get water-damaged. The switches that come with these keyboards can stay up to 50,000,000 keystrokes. This sounds like an entire lifetime, as long as accidents do not occur.
Even if an accident does occur, it doesn't mean the end of your precious mechanical keyboard. The board can be removed for cleaning, and broken switches can be replaced with new ones.
Using a strong ABS plastic or metal case to cover the keys also helps to keep these keyboards safe and long-lasting, as these cases can survive accidents.
– Reduced Errors and Typos
With 75% mechanical keyboards, typos and errors will be reduced. This is because of the n-key rollover, switch design, and anti-ghost features.
The switch design helps to register every key you press and not mistakenly register another key because of your typing speed. A rubber dome keyboard might not register all your keystrokes because you may not press a key down enough for it to be registered while trying to type quickly. A typical 75% mechanical keyboard will save you this stress and register every key you press.
Most 75% mechanical keyboards have a rollover feature of 6-keys. This enables you to play games with speed and accuracy. They also come with anti-ghosting features that will help prevent a key from registering when you didn't press it. The switches only send one signal to the keyboard at a time.
Conclusion
The 75% mechanical keyboards are simply precious. They are portable enough to save space on your desk and make you comfortable while working.
We will suggest you give Vortex Race 3 a shot if you desire a ten-keyless keyboard with a sleek design and standard layout.
You can also check out other products from our top picks, including Ajazz AK33 Geek and DREVO Gramr, if you are looking for mechanical keyboards with beautiful designs and top-rated features.
They will come in handy when you want efficiency, compact size, and durability.