The reason why Avast stopping League of Legends is attributed to incompatibility issues between the two programs.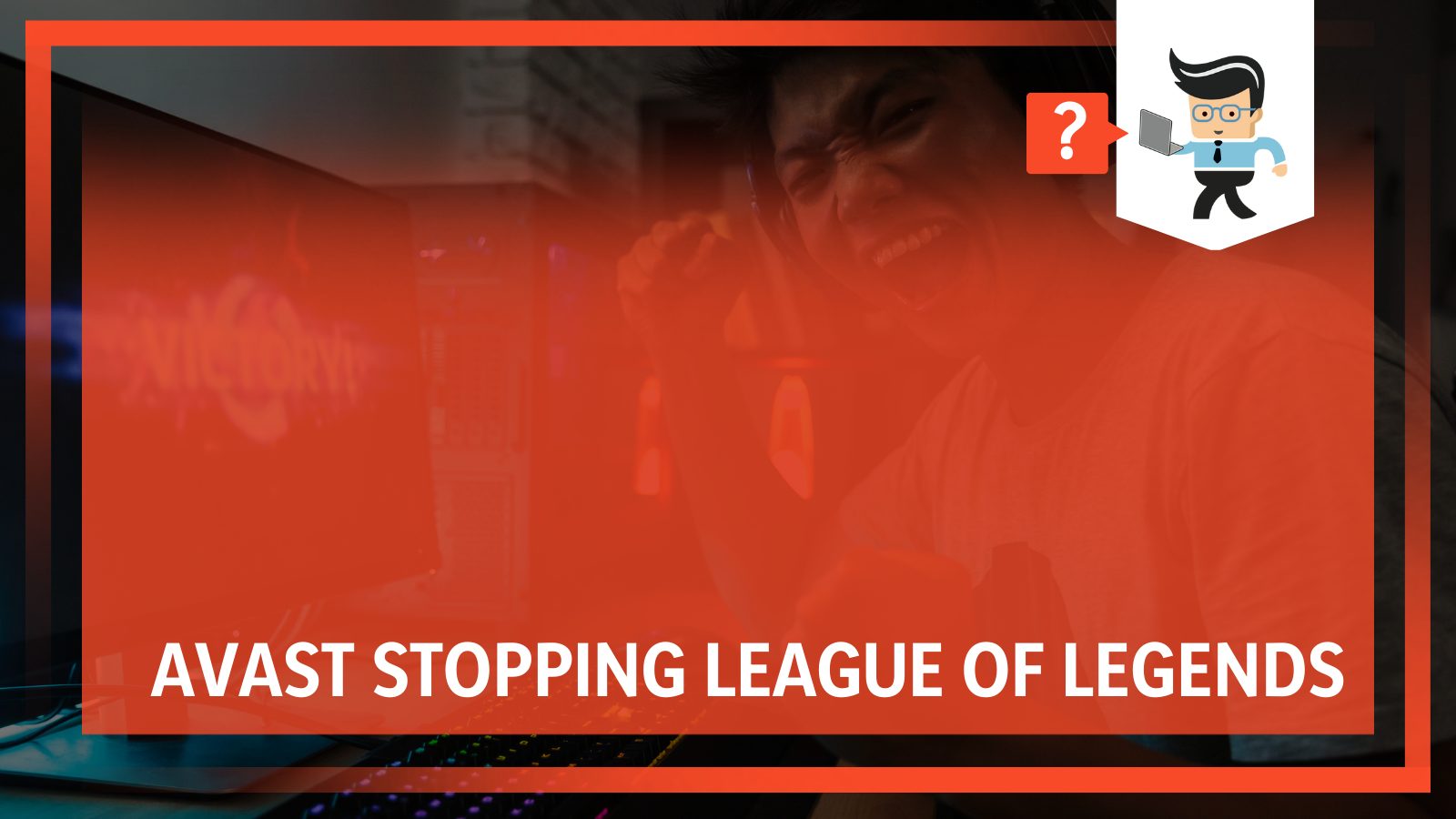 Also, Avast tends to be overly protective, causing it to block even the safest programs. This complete guide will examine Avast blocking League of Legends issues and how you can fix the problem, so continue reading to learn more! 
Why Is Avast Stopping League of Legends?
Avast is stopping League of Legends because of compatibility issues, game mode not enabled, a corrupted file, or Avast treating the game as malware. When running Avast, League of Legends may not launch or will crash if it is running incorrectly. 
Here are the reasons why:
– Flags the Game's Executables as Trojan
When Avast flags the LoL executables as Trojans, it blocks it. This action stops the League of Legends from launching or might crash it if you have already launched it. This will throw an error labeled "threat detected" or "dangerous file blocked." 
This frustrating error might make you be temporarily banned from the game because the system will conclude that you have left the game midway. Leaving the game midway is simply disrupting the gaming experience for others.
LoL has a complex client courtesy of its multiple features, so you will see many other related services running when you launch it. The LoL built-in store further complicates things because Avast uses next-generation technology to protect users from infections and spyware. This technology, however, can wrongly quarantine League of Legends.
– Compatibility Issues
The Avast software is generally incompatible with some specific video games such as League of Legends, which the antivirus classifies as a threat to your system. Although the latest release of Avast tries to solve the issues, some players still complain of these incompatibilities. 
Incompatibility means that LoL cannot operate satisfactorily with Avast in your system. One possible reason is due to differences in versions. Specific Avast versions may lack the necessary features to run League of Legends successfully. In this case, when you try to launch it, it won't respond. 
For instance, if Avast adds a feature to block certain online features which are present in League of Legends, you will not be able to launch it.
– Game Mode Not Enabled
The Game Mode allows you to play uninterrupted since it stops all updates and mutes all notifications. Additionally, it prioritizes all CPU resources for your gaming session.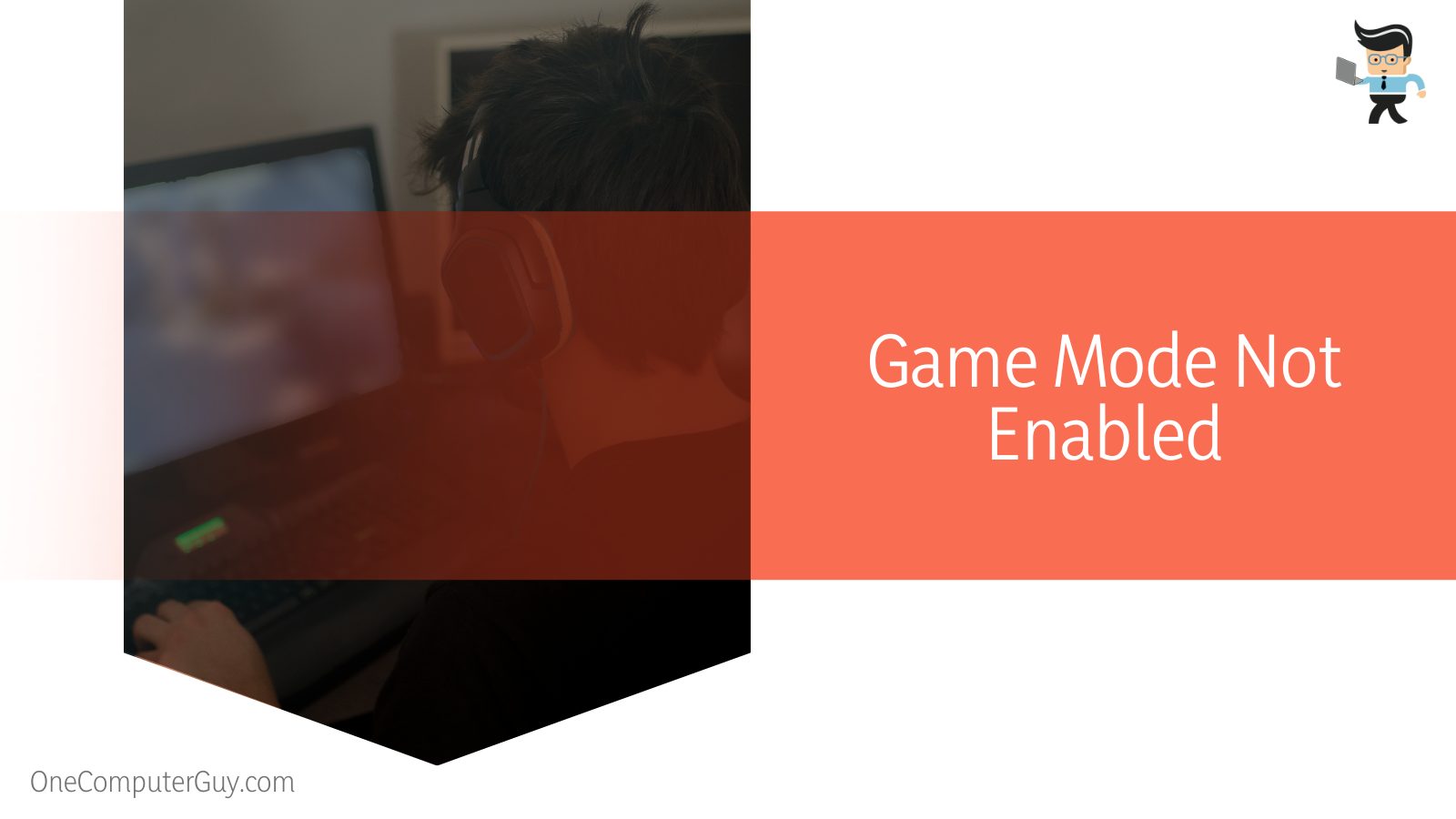 Therefore, this mode stops the intensive CPU scanning, focusing all the CPU resources on your gaming. Ultimately, this makes your system perform to the best of its ability.
Keep in mind that Avast engineers ensured that false positives are minimized for games and other accompanying tools. This allows you to launch and play Avast hassle-free.
– Corrupt League of Legends File
If the League of Legends file is corrupted or infected with a virus, Avast will quarantine the threat or block the entire program altogether. This can make it difficult to launch the game or result in crashes when you are playing.
When Avast quarantines LoL-related files either because they are infected or mistakenly flagged, the game lacks the necessary resources to play or launch.
Brilliant Ways to Stop Avast From Blocking League of Legend
You can apply the following steps when Avast stops LoL.
– Add League of Legends as an Exception to Avast
Because Avast mistakes League of Legends client executable files as malicious, it will quarantine them, so you must restore the executables from the virus chest and include them among your exceptions.
Here is the procedure:
Restart your PC. This step ensures that there are no stuck processes in the background.

Run the

Avast antivirus

software with administrator privileges and start a virus scan. Alternatively, you can double-click on its GUI on your desktop to open it.

Click on the Protection tab and then find Virus Chest. This section holds all the deleted applications and files flagged as dangerous.

Find the League of Legends file marked as a threat, usually named LoLPatcherUX.exe. Right-click on the file and select the Restore option.

Now add the entire file to the list of exclusions. This will prevent the files from being quarantined in the future.
These steps restore all deleted LoL files and adds them to the exceptions. Nevertheless, you may need to perform additional checks for exclusions. Here is the procedure:
Launch Avast and go to Settings (use the menu button).

Click on Exceptions under the General tab and choose the Add Exception button.

Add LeagueClientUx.exe, LeagueClientUxRender.exe, LeagueClient.exe, and League of Legends.exe to the Avast exception list. You will find these files in the games installation folder.

Reboot your PC.
Launch League of Legends, preferably with administrator privileges, to see if the problem is gone.
League of Legends Not in the Quarantine Section
If no League of Legends-related files is in the Avast Antivirus quarantine section, you may need to add the entire folder to the Avast exclusions.
Avast could still be receiving false positives related to your League of Legends game but has not taken action regarding them. For instance, it has not quarantined them but still blocks them from launching.
Here is the procedure for adding the entire file:
Double-click on the Antivirus software icon to launch it.

Navigate to settings and click on Exclusions.

Add the entire League of Legends folder from Riot Games as an exclusion from Avast scanning. This step ensures that none of the processes or services related to the League of Legends client are

blocked by your antivirus in the future.

The folder is at C:\Riot Games\*, and you can use Avast's browsing tool to find it or type it in manually.

Close the Avast window, right-click the Avast icon on the toolbar, and reset your shield. Turn them on and off. This should solve your problem.
Take note that if you manually chose a location for your League of Legends when installing it, the folder may be located elsewhere based on your chosen path.
– Restart Your System
Rebooting your PC can help solve the issues, especially when the game crashes. However, this is a temporary fix. 
Restart is an effective solution when your system is experiencing high CPU usage, experiencing a random error, or overheating. These challenges also occur when you are playing LoL while Avast is running.
Press the Alt + F4 and select the "Restart" option. After that, re-run the game. Also, you can restart Avast antivirus to see if it fixes the issue. 
Here is the procedure:
Go to the start Menu and type "Component services" in the command line.

Click on the "Services (Local)" option in the following window.

Right-click on "Avast! Antivirus" from the list of processes and select "Restart" in the popup menu.
– Repair Avast
Avast may behave abnormally if running a faulty or corrupted Avast software version. In this case, you can repair it using the steps below on your Windows 10 device:
Shut down all other processes on your computer.

Right-click on the Start icon and select Launch Apps and Features.

Click on Apps & Features in the left panel and find Avast from the list of apps. The software could occur in one of the following forms: Avast Free Antivirus or Avast Premium Security.

Click on the software and select Uninstall.

The User Account Control dialog will prompt for permission; click Yes.

Click repair when the Avast Setup wizard appears and

wait for the setup to repair the Avast application.

You may be prompted to restart the PC, if so, click Restart. If not, click on Done.
Now your Avast is repaired, you can launch it to see if you still experience the problem.
– Get the Latest Avast Version
The issue of Avast stopping League of Legends could arise due to compatibility issues. This is the case when you are using a version that does not have features that support LoL. While the latest Avast version offers enhanced protection capabilities, it has features that might support the flawless running of LoL.
Therefore, consider updating to the latest versions, or you can uninstall the current version from your PC and reinstall the latest version.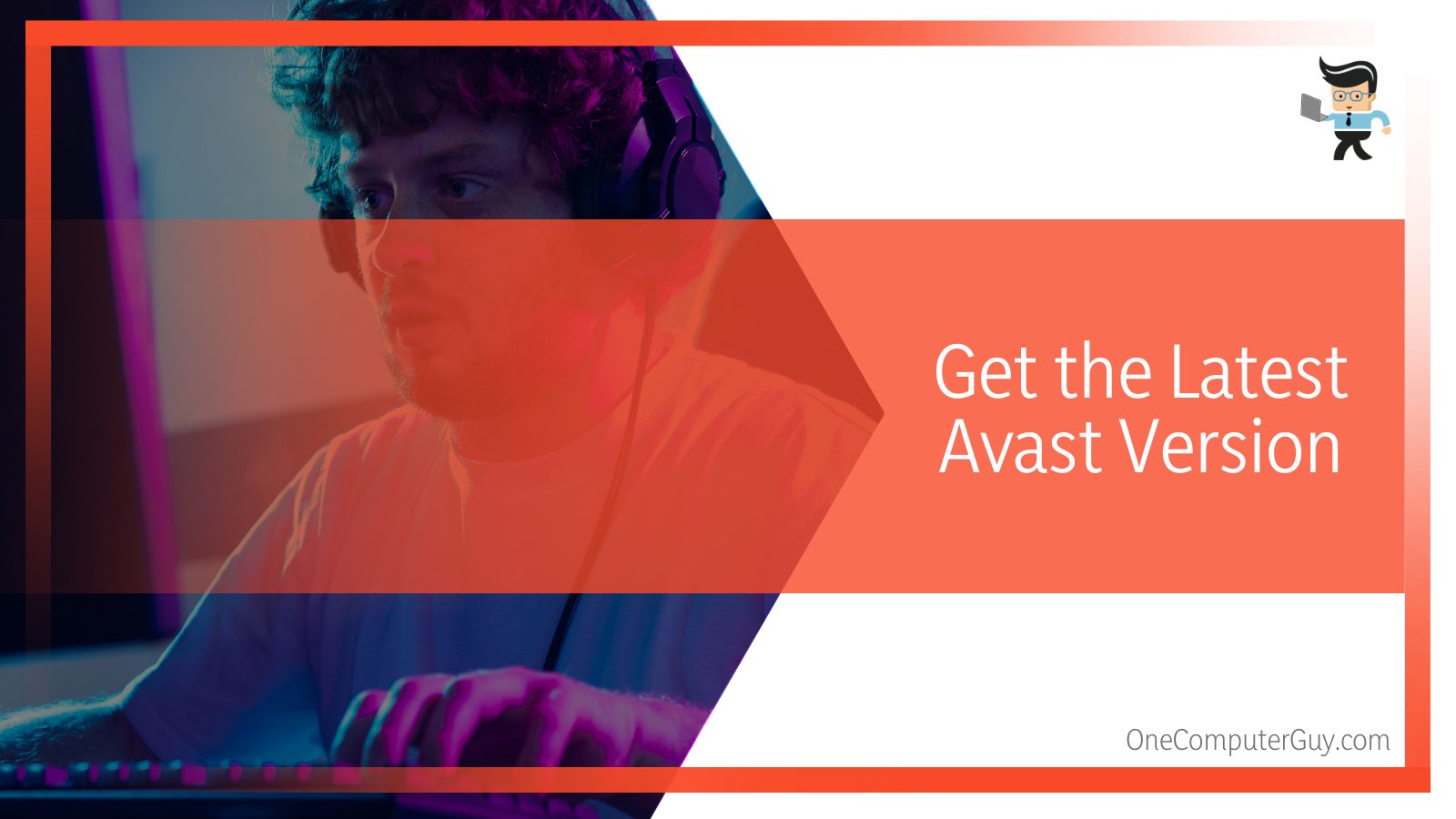 To reinstall Avast, go to the official manufacturer site. This applies to both the premium and beta versions.
The latest Avast version has Game Mode that allows for game optimization. This minimizes the chance of crashes while playing the game.
– Run System Repair
This step is necessary if you suspect that some files are corrupted. You can use SFC or DISM for this job. DISM can fix issues that SFC can detect but not fix. 
To run DISM

: Command Prompt (Admin)> type: DISM /Online /Cleanup-Image /CheckHealth. 

To run SFC:

Command Prompt (Admin)>Click Yes> type SFC /scannow> Enter.
– Other Fixes
Here are some other fixes:
Make sure that you install League of Legends correctly. Before you install a game,

ensure there is no pending update

; if you don't, it will cause issues. Also, ensure that you close all other programs while installing to prevent installation errors as these programs use CPU and RAM. 

Re-download League of Legends. A League of Legends download can fix the issues, especially if your current version is faulty or corrupted, so make sure to get the files from the official website. 

Activate Game Mode.

Launch Avast> Performance> Game Mode> Add a game>Enable Activate Game Mode on launch>Save.
FAQs
– Can I Stop Avast From Blocking Safe Games?
Yes, and the easiest way to do this is to add the game to the Avast exclusion/exception list. This feature will cause Avast to bypass the game, thus allowing you to play flawlessly. Furthermore, you can specify the features you want Avast to block or allow.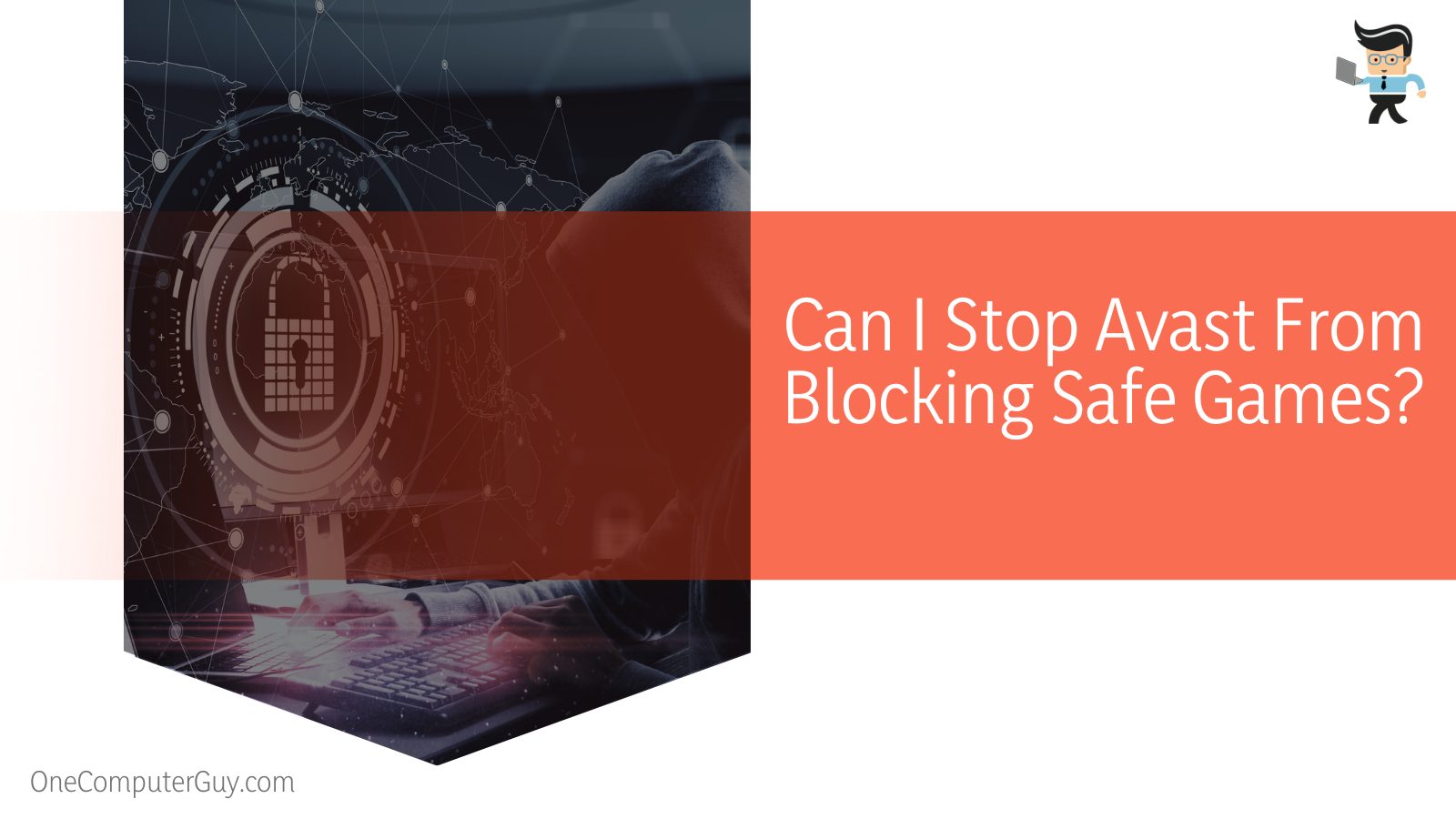 Go to the Avast protection menu: Launch Avast>Menu> Settings>General> Blocked & Allowed apps to check the currently blocked or allowed apps. All blocked apps cannot access your system, and you will not be notified when this app tries to reach your system. Remove your game from the blocked list.
– Does Avast Block Games and Make Them Crash?
Yes, Avast might block your games, cause them to crash, or cause other issues because the software flags such games as malicious files. This, in turn, causes the game to bug out and ultimately crash.
You can prevent this from happening by creating an exclusion in the antivirus. The Exclusion can be on a specific file or the entire game.
Conclusion
The nature of Avast blocking League of Legends is due to its strict nature; we've discussed that at length.
Here is the summary of the guide:
A

vast flags LoL files as malicious, thus quarantining them.

Quarantined or removed files cannot access your system, making it impossible to launch the game or causes crashes.

The most effective solution is adding LoL to the Exclusion list for Avast not to flag it as malicious.

If the error persists, perform a system restore to repair corrupted files.
If Avast is making it difficult for you to play LoL, follow the steps in this complete guide to solve it.