If you want to add MyQ to Google home, you would be making an excellent decision. That's because more people around the world are constantly forgetting to lock their garage doors before sleeping, going out for work, or traveling for a vacation.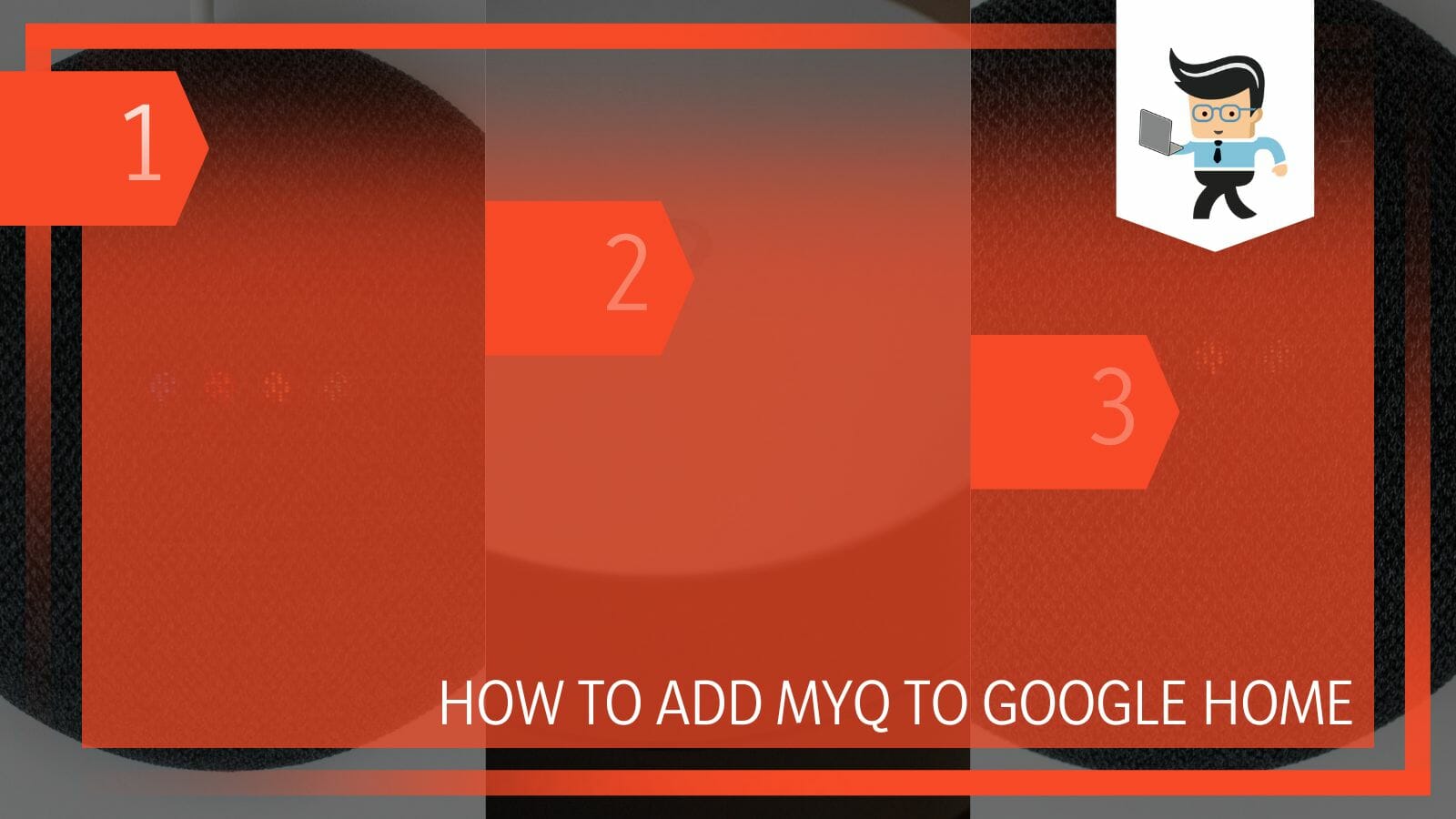 While many smart options and systems to help with that didn't exist a couple of years ago, that's not the case today, especially with the MyQ app.
Our review helps you learn how to use the app, why it's safe, and extra features relevant to your lifestyle. 
How Can You Add MyQ To Google Home? Most Efficient Method 
You can add MyQ to your google home by first buying its subscription by going to their website and creating an account by registering yourself.  After that, you need to connect that account with your Google Home for proper integration of the both systems. 
Google Home is not a free service for MyQ, so to integrate MyQ into Google Home, you will need to pay a membership fee.
You can use the MyQ Garage Door opener to Google Assistant using two methods. 
Via the MyQ Subscription Service
Via IFTTT 
While you can close your garage door with Google Assistant via MyQ, using IFTTT has an easier feel. 
– MyQ Google Assistant Subscription Service
The MyQ Google assistant service comes with an annual fee for the subscription to the MyQ Google assistant. But for the time being, the whole subscription service is free. That means you don't have to use $10 for the subscription.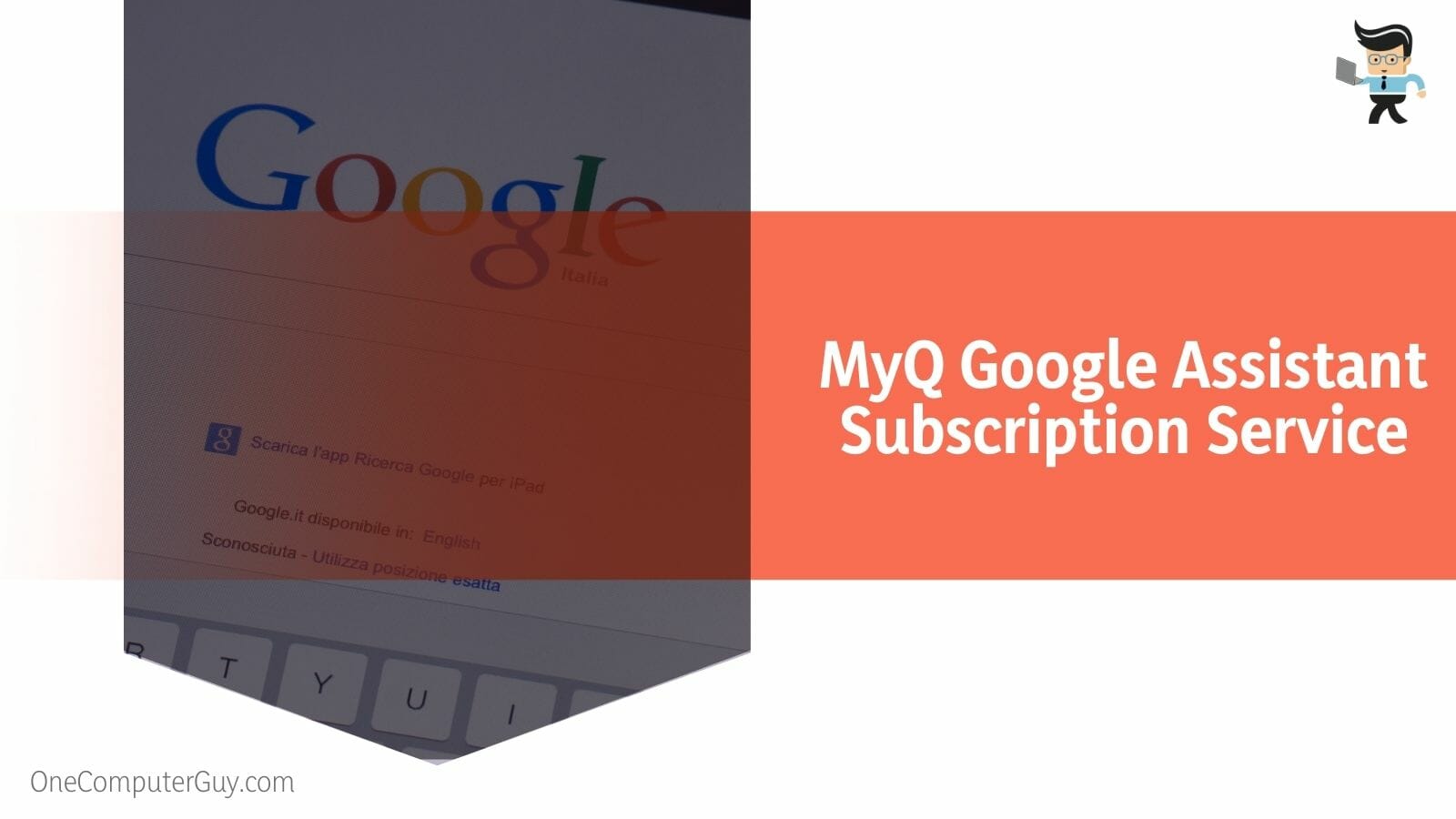 Follow these steps to take advantage of the MyQ Google Assistant Subscription: 
1. Connect With Google Assistant 
There are several steps under this as well. Here you go: 
Go to Google Assistant and click the "Compass," located at the bottom right side. Ensure that you do not tap other buttons. 

In the search bar, type MyQ and select the MyQ app.

Tap the app to turn it on. 

Next, select "Link" before adding your MyQ credentials and other details to enable Google Assistant and to operate your MyQ appliances.
2. Subscribing
The MyQ service requires this step because they intend to make it a paid service in the future. However, you do not have to worry about parting with your money for now.
The subscription is free at the moment, and the fee will charge in the future, so take advantage of it.
Use these steps: 
Go to MyQ via their website to get more information. 
Click on "Activate Subscription" at the bottom of the page. 

Confirm the transaction by signing up for an account and executing transactions.
There is a Voice Command subscription as well. You can use it to open or close your garage door. But first, you have to connect MyQ to Google Assistant. Go ahead to use your chosen phrases, such as "OK Google," to open and close the garage. 
– Connect Google Assistant to MyQ With IFTTT
The IFTTT voice commands come across as easy to use. You only have to tell Google to close the garage door by saying, "OK, Google, close that door." You don't have to say it to MyQ.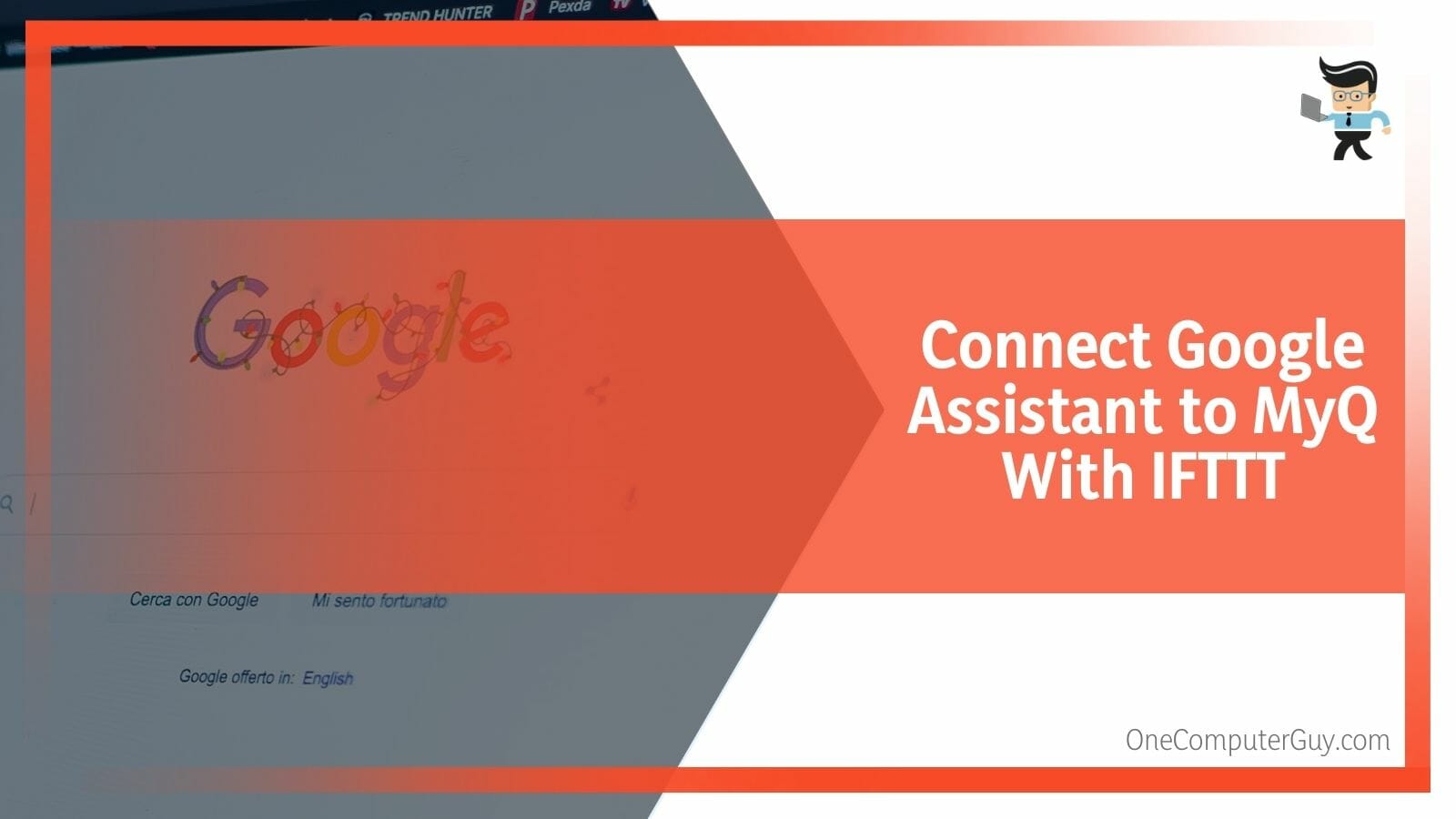 To connect with IFTTT, use the following steps: 
Create a new applet on IFTTT when you log in. 

Press 'Explore,' located on the upper right side. 

Next, Make Your Own From Scratch by clicking the 'Create' option. 

To add an IF option, click on the + sign and lookup at Google Assistant. 

Select the "Say a Simple Phrase" option. 

For the voice command, enter "Close Garage" or whatever you prefer. 

Activate the 'Create Trigger' option by pressing it. 
As for the 'THEN THAT Action,' follow these steps: 
Search for MyQ on the internet. 

Choose "Close Door" as your action.

Select your preferred garage door. 

Create an action when you press Create IFTTT's name created with MyQ Applet. 
When you follow these steps, round up by saying "OK, Google, close garage" to activate the IFTTT applet, and the garage will be closed immediately. As opposed to "Ask MyQ" before each command, this is much easier and user-friendly.
How Can You Make MyQ Discoverable with Google Home?
To make MyQ discoverable with Google home, you have to pair them together. After that, open the Google Home app and tap the gear icon. Furthermore, select "MyQ". Next, select "Pairing Mode". After this, follow the on-screen instructions. Once paired, tap the blue button appearing in the top right corner. 
Lastly, enter your PIN and Press OK. Your MyQ is now ready for use. 
MyQ is a smart garage door opener that takes away the burden of manually opening your garage door. Whether you're coming back from work or you want to take out your vehicle, some assistive technology sure helps. You can use MyQ to liven up or open your garage door with the push of a button, or with your voice. 
With this tech, you don't need to put too much thought into whether your garage door is locked or unlocked. You can get the full information as a notification via the MyQ app. That gives you a high level of security, regardless of your location.
How To Use MyQ To Schedule When Your Garage Door Opens and Closes?
You can use the MyQ to schedule when your garage door opens and closes by launching your MyQ account on the app and then moving to the app menu. Scroll to schedules and click on the + sign. When you click this, it will bring up the scheduling menu.  
Lastly, when you get to the menu, choose the device you're monitoring, the time you want to do it, and when. The best part. You can do all these automatically.
This is the most efficient and easy-to-follow method to use the MyQ app to schedule the opening and closing of your Garage door.
How do You Add Another Home to Your MyQ App?
You can add another home to your MyQ app by launching your MyQ app and signing in to your account. Next, click on the Initials in the upper left corner. Furthermore, select the Device Management option. After that, select the Device/Hub to add the MyQ device.
After following the steps mentioned above, choose Add New and select the type of device you want to add, such as MyQ Garage Door Opener (non-Wi-Fi), Remote Light Control, and Commercial Door Operator.
– Multiple Device Management
MyQ was created to work with many brands. Also, MyQ can control multiple garage door openers and other smart home devices. These include MyQ remote light-control switches (an outlet for controlling a home's interior light from your smartphone.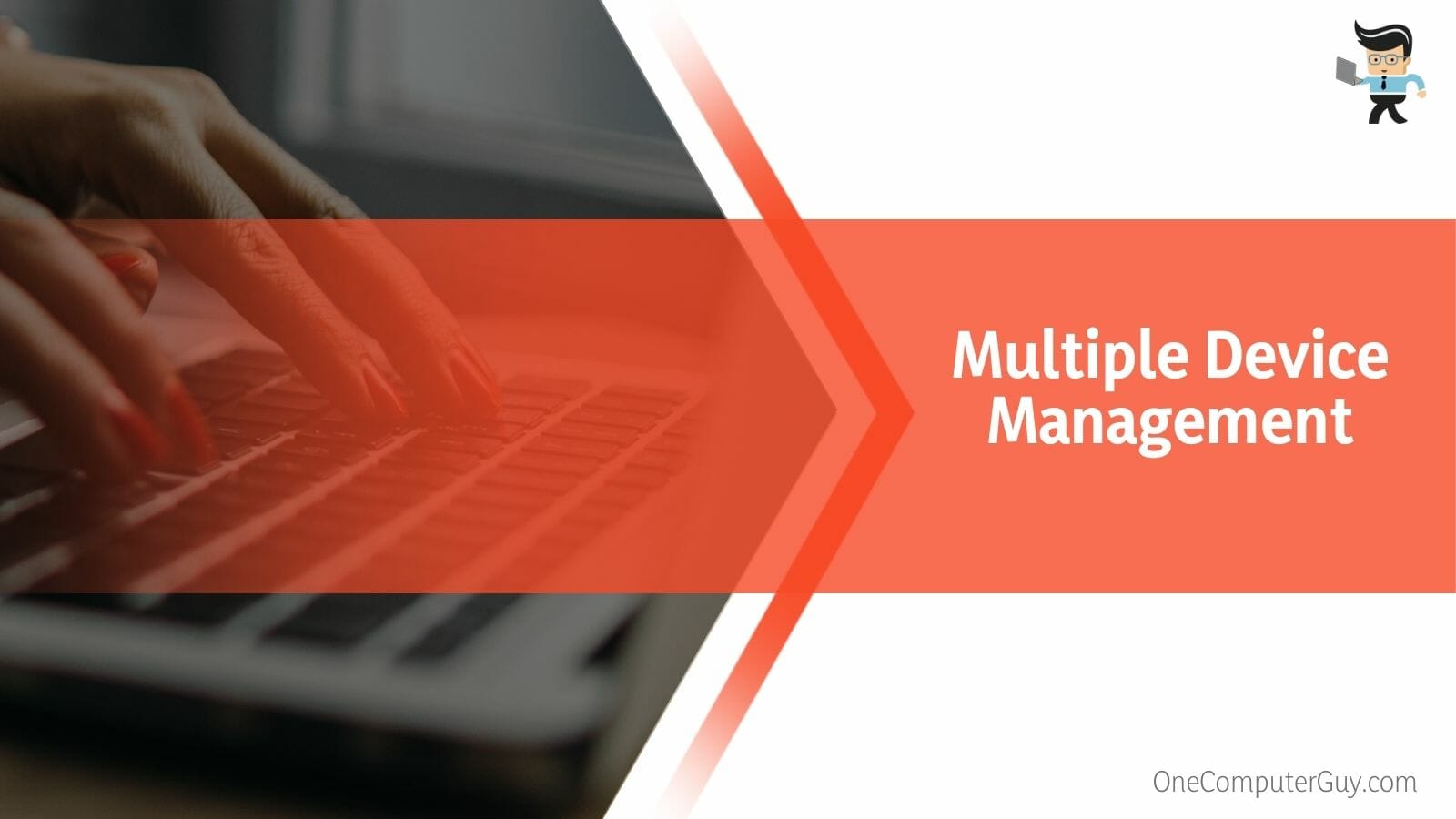 You can also use it to control the light from your vehicle or in conjunction with your garage door opener light. There are also MyQ interior light switches, which is an actual wall switch that allows you to control a light from your smartphone or in sync with a garage door opener. 
Besides the basic garage door opener features, The MyQ app provides Google Assistant and Apple HomeKit compatibility. It also works with Alpine, EVE, Nest, Wink, and Xfinity Home. 
How Much Does it Cost To Link MyQ with Google Home?
It costs nothing to link MyQ with Google Home. If you prefer a monthly subscription fee, it'll cost you a few bucks. However, Chamberlain MyQ charges about $10 per year if you want to go with the annual rate. This is only necessary for automation.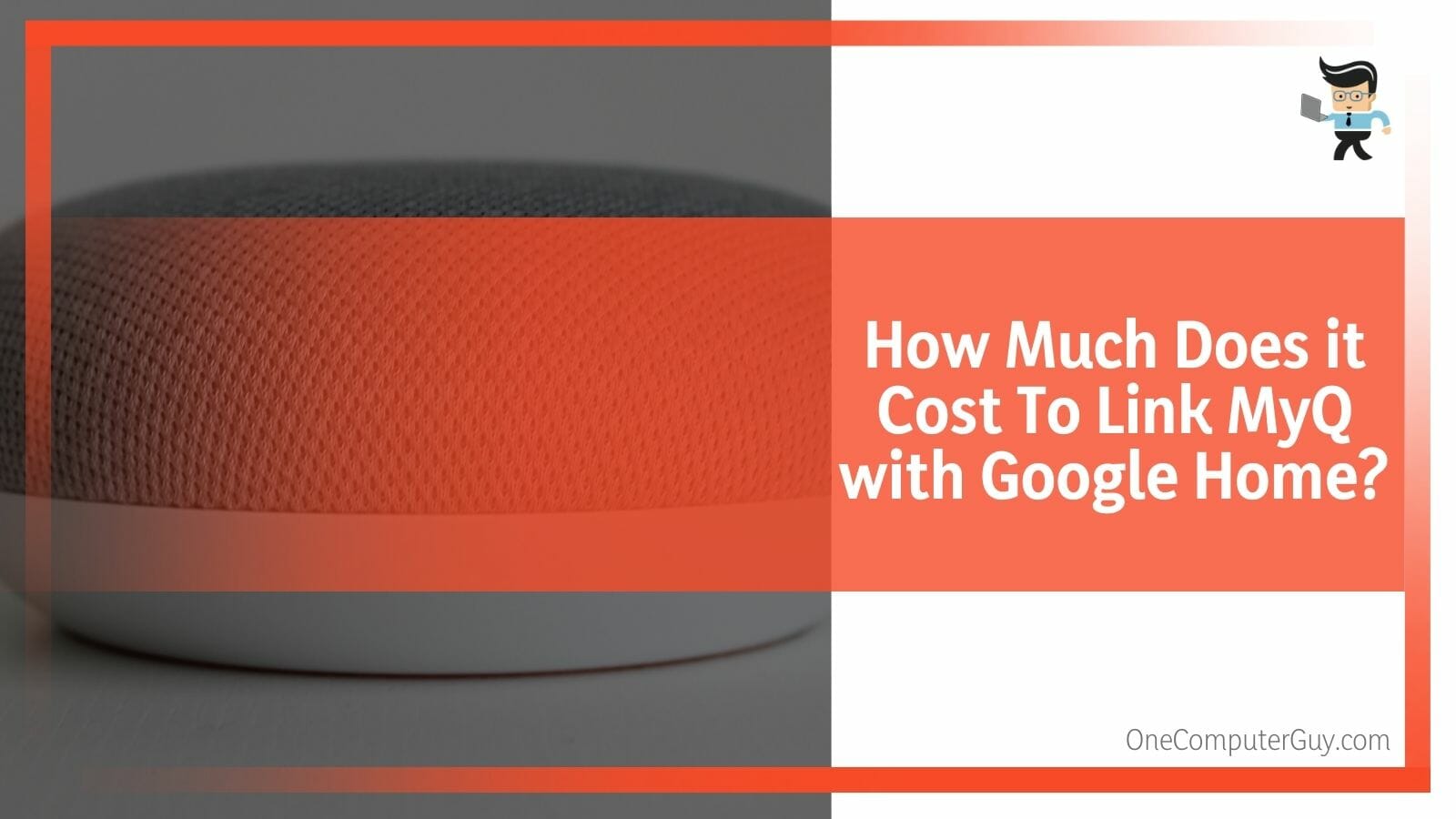 Think about it, $10 a year is an outstanding rate. Without the subscription, you can still open and close your door by pressing the button within the app. Additionally, you can use voice control to both open and close the garage door.
But without the subscription service, you can't add the MyQ garage door to your home network or set up any automation or routines. You won't even be able to link your MyQ to any rooms or add on automation through IFTTT.
Without the subscription, what you essentially get is a garage door opener that is your smartphone. However, you must use your smartphone to turn on the screen, open the app, select your MyQ, and press the button to open or close your garage door. 
How To Get the Most Out Of MyQ and Google Home Connection?
To get the most out of MyQ and Google Home connection, you can integrate your Google assistant with your MyQ app, which will help you in the automation process. Apart from Google Assistant, there are other smart devices and products you can integrate with MyQ, called MyQ Partners. 
They include the following: 
– Key by Amazon
Amazon Key is an in-home or in-car delivery service, which allows package handlers and delivery workers to gain access to your home, PO Box, or car trunk at specific times. If you want to use this service as an Amazon customer, you must purchase a kit from Amazon, but you can also integrate this system with MyQ smart garage products.
Follow these instructions to use Amazon Key: 
Check your Amazon account to see if this service is available to you. 

If it is, you can link your MyQ account with your Amazon Key so that your Amazon packages are delivered conveniently to your garage.

Amazon will authorize the delivery of your packages and open your garage door so that the package handler can drop off your order.

You will receive an indication that your package has arrived and your garage is safely closed. 
Further, you can add a compatible smart camera to monitor your garage to know your packages and home is safe.
MyQ sure looks absent from Google Assistant. However, you can find it in Google assistant when you take the time to search for it and select it from the displayed result.
– Apple Home Kit
If you have a preference for Apple products, there is an option to integrate them with some devices. MyQ users can integrate the Apple Home Kit with compatible MyQ products. With that, you can activate and control devices with Siri voice control. 
You can ask Siri about the status of your MyQ products and get answers. Other aspects include taking control of multiple devices, creating schedules, and much more. 
FAQs 
1. Does the MyQ Service Come With a Monthly Fee?
Yes, MyQ service comes with a monthly fee. However, it is worth knowing that the standard features are free to use. But if you must access the MyQ premium features, you need to pay a monthly fee for MyQ premium of $1 a month or $10 per year. 
The Google Home Hub supports thousands of smart devices, and the MyQ app is one of them. 
2. Can You Use Alexa With Your MyQ Service?
No, you can't technically use Alexa with your MyQ service. Your MyQ Smart Garage door opener will not work directly with Alexa. However, you can connect Alexa using IFTTT to close your garage door by voice trigger. You will find that the MyQ IFTTT integration is compatible with Alexa Routines. 
Conclusion
Finally, the MyQ app is stable, secure, and has a friendly interface. It is also compatible with other smart apps and devices.
Here's a summary of the key information in this article: 
MyQ is a garage-opening app that provides a seamless experience when using your garage.
You can add MyQ to your Google Home through the MyQ Subscription Service and IFTTT.
You can have access to top features without paying, but premium features take MyQ up a notch.
There you go! MyQ is an app worth having because you can secure your home at all times.