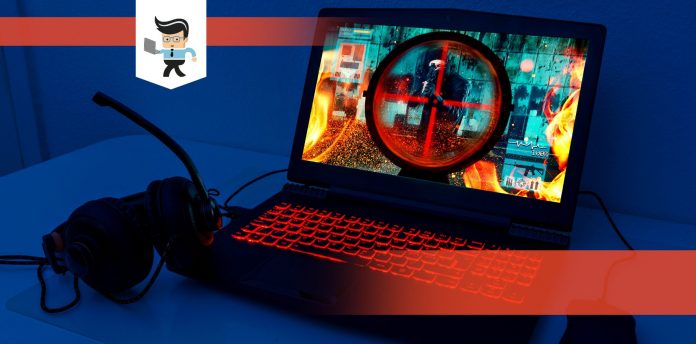 Our Razer Blade 15 2018 H2 review takes a deep dive into one of the top gaming laptops on the market, showcasing whether or not this computer is worth the hype. The Blade 15, as it's commonly called, is a top-of-the-line gaming laptop featuring a slim design as well as the necessary bells and whistles needed for high-end games.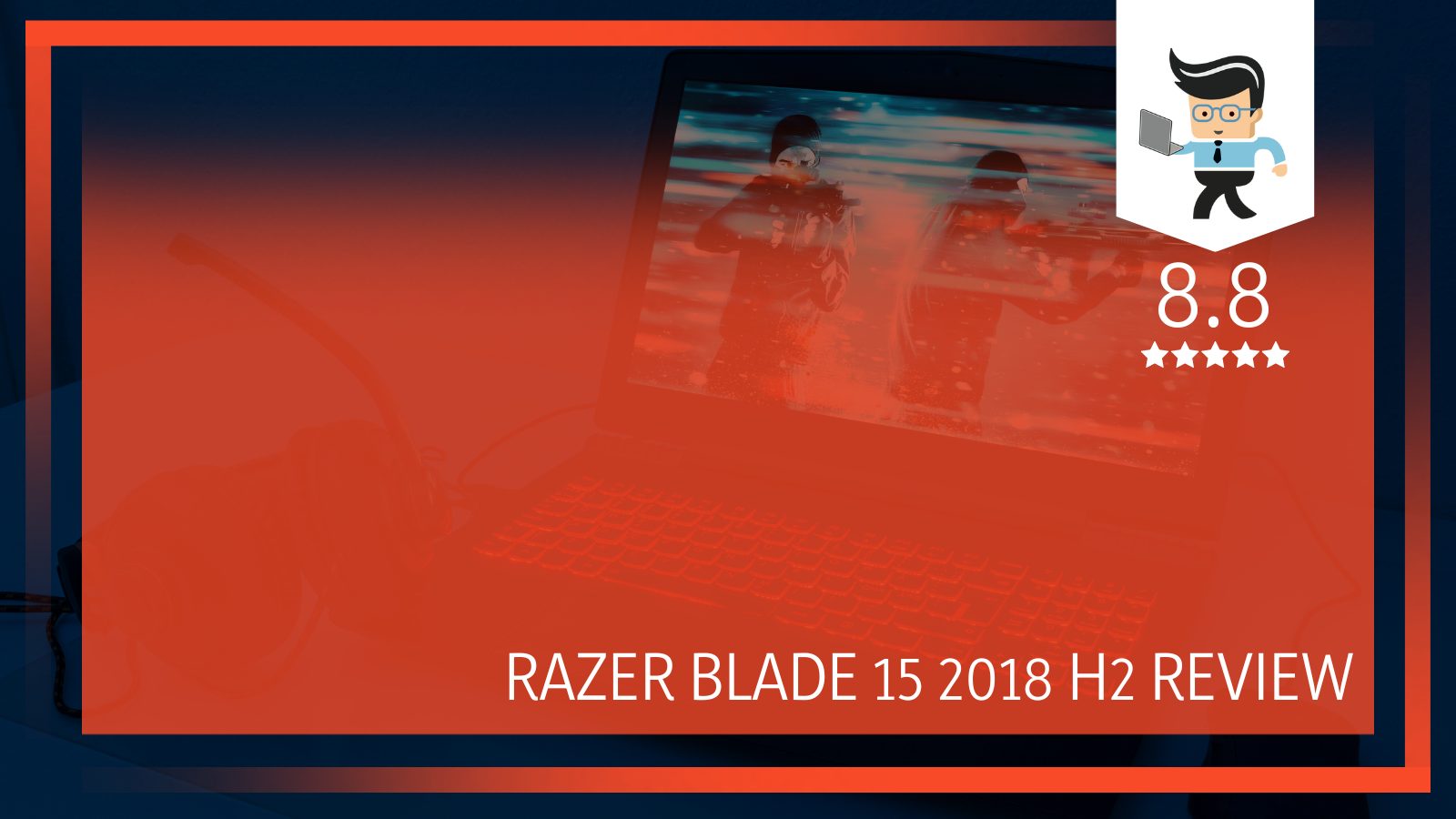 As a gamer, we believe that you should make careful considerations when choosing a laptop, and that's why we're writing this review to help you come to the best buying decision.
Follow us on this Razer Blade 15 review journey as we unveil everything under the hood of the Razer Blade 15 2018 edition to determine whether it's a great buy.
Pros and Cons
| | |
| --- | --- |
| Pros | Cons |
| Features a slim design that makes it look portable. | Average battery life. |
| Excellent keyboard with great travel and feedback. | Airflow isn't the best as vents get clogged easily. |
| Great refresh rate and color. |   |
Product Highlights
While the slim design may be one of the Razer Blade 15 2018 specs, there's more to the laptop than that. Here are some of the features of this laptop that stand out:
Screen Size: 15.6 inches
Operating System: Windows 10 Home
RAM: 16 Gigabytes

GPU: NVIDIA GeForce GTX 1070

Max-Q Graphics
CPU: Intel Core i7-8750H
Storage Capacity: 256GB SSD PCIe
Razer Blade 15 2018 H2 Criteria
Touted to be one of the world's slimmest gaming laptops, the Razer Blade 15 was designed to provide you with exceptional performance in a small, slim chassis.
You get a Windows 10 Home operating system that makes it easy for you to navigate your way around the PC and install your games with ease.
And since you can change your Windows version to other versions like Professional and Enterprise or upgrade it to the newer Windows 11, we are rating the OS a 9 out of 10 since it doesn't come with Windows 11 out of the box.
On the insides lies an Intel i7-8750H CPU, which is one of the top-performing laptop CPUs on the market.
The 8th gen Intel chip provides you with excellent performance that tops what you'd get from many other chips of the same generation.
Not only will you be able to enjoy smoother gameplay, but you'll also experience better speed and consistency, which is why we scored the CPU 9 out of 10.
Two other components embedded in the Razer 15 that are worth mentioning are its 16 GB memory and storage capacity. The 16GB memory allows you to run your games smoothly with no worries making us rate it 9 out of ten. 
While the base storage capacity is 256GB, it can be easily upgraded up to 2TB, allowing you enough space to store your files and games. We're rating the storage capacity an 8 out of 10 since the base storage is low.
– How Has This Product Evolved?
Compared to its predecessor, the Razer Blade 15 2018 H2 comes in a thinner chassis and features a better processor and graphics unit. Thanks to the addition of these newer units, this version of the Razer 15 offers better performance and speed than the previous generation.
The bezels on this model are also smaller than those on the previous generation, and the thermals are also better than what you get on the older model.
Also, the display is a little brighter, allowing you to get more depth of field while playing games.
Product Features Breakdown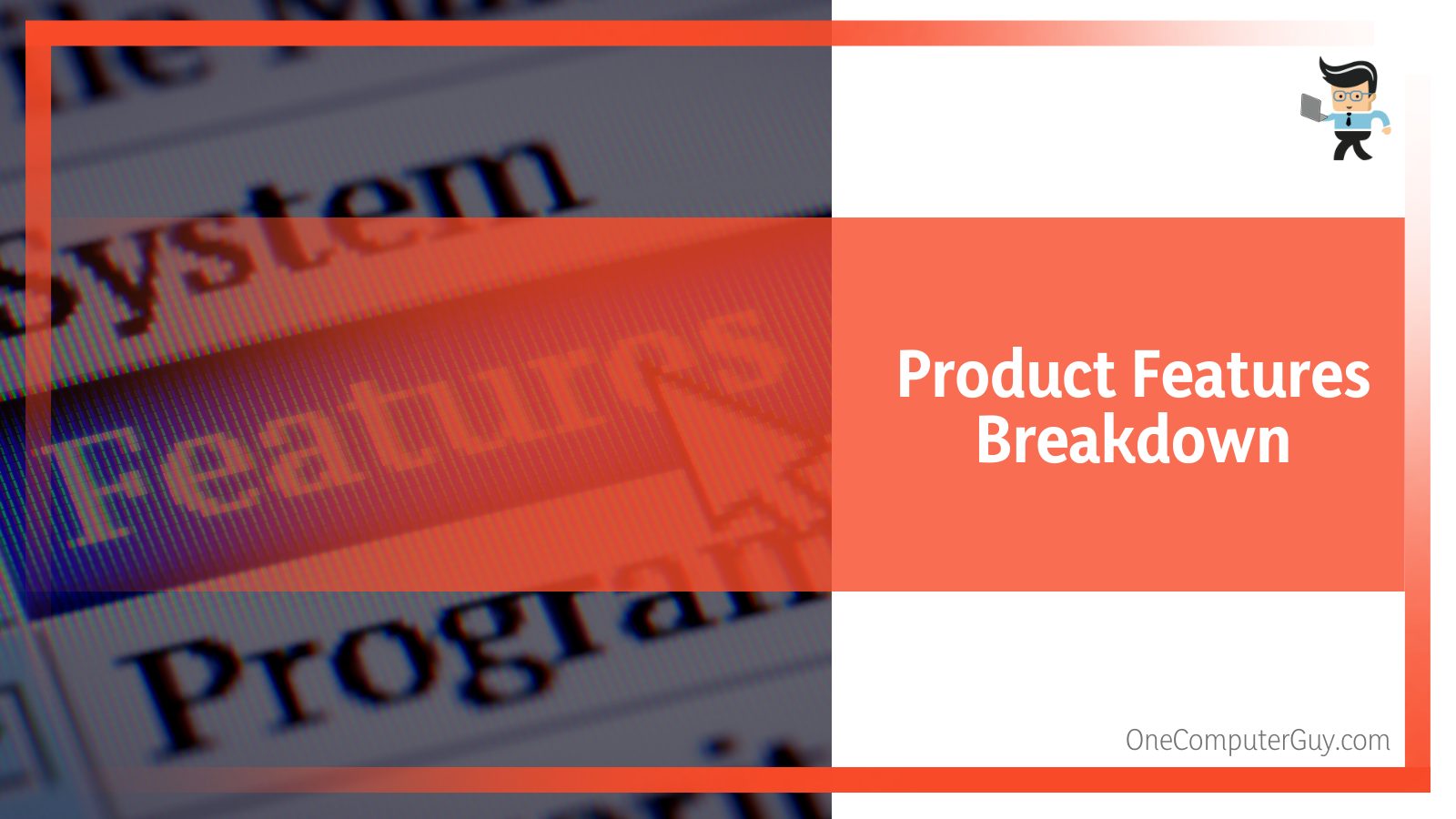 After reviewing the product's performance and capacities, let's move on to discover other great features it offers.
– Operating System: Intuitive as Always
The Razer 15 features a Windows 10 Home operating system out of the box. Not only do you get an environment you're familiar with, but the OS is also upgradeable to the newer Windows 11, allowing you to enjoy the newer designs, user interface, and features that come with the OS.
– Processor: Handle Your Games Like a Pro
The Razer 15 2018 is home to the 8th Gen Intel Core i7-8750H. This CPU provides you with excellent performance for your games.
You'll enjoy faster loading times and better in-game speed with the Razer's processor.
– Memory: Excellent Multitasking 
The Razer 15 is endowed with a 16 GB memory out of the box. This means that you get excellent speed when multitasking and shuffling between apps.
To make things even better, the memory isn't soldered and can be upgraded up to 32 GB.
– Storage Capacity: Enough Space for All Media
The storage capacity on the Razer 15 starts at 256 GB at the base level. You can upgrade its storage capacity up to 2 TB. Whichever size you go for, you'll have enough space to run and store your files, games, pictures, music, and other media.
– Design: For the Stylish Gamer
One of the reasons why the Razer Blade 15 H2 is so popular even to this day is because of its thin, light design. It features a matte black aluminum chassis that's tough, durable, and eye-catching.
And to complement the black design, Razer included a backlit keyboard, allowing you to get the infamous green and black colors the Razer laptops are known for.
But the looks of the Blade 15 aren't the only impressive thing about it, as this laptop is just as practical as it's beautiful.

The keyboard lights are bright enough to be used in low-light conditions. There are also a wide array of ports to plug in your accessories, including one HDMI port, three USB 3.0 ports, and one USB-C Thunderbolt power port.
However, there are no slots for SD cards or Ethernet, which might be a letdown if those ports are important to your computing experience.
On top of all this is the trackpad that provides a precise and smooth feeling as you glide your fingers over it.
All in all, the design of the Blade 15 is simply fantastic and worthy of a top-end gaming laptop.
– Display: Where Smoothness Meets Clarity
The Blade 15 is designed with a 15.6-inch display that provides excellent clarity, contrast, and color. It comes with a color gamut of 100 percent sRGB, which is great for gaming but might be inconsistent for other tasks, such as media editing.
The brightness level on this Razer Blade's display is excellent, but the surface is glossy, which means it's a fingerprint hoarder.
You'll have to be careful when using the touchscreen. You also get to enjoy a 144Hz native refresh rate on display and the response time is excellent even for FPS games.
The screen here features IPS technology, and while it can't provide as many colors as the MacBook Pro, it offers more colors than your average gaming laptop.
The other features do compensate for the lack of color, and since it's budget-friendly, it's still a good deal than most.
– Performance: Excellent Speed and Power
Besides the beautiful look of the Razer Blade 15, its CPU and GPU performances are two major reasons why gamers continue to choose this computer.
As we noted above, it features 16 gigabytes of RAM, the 8th Gen Intel Core i7-8750H, and the NVIDIA Geforce GTX 1070 Max-Q GPU.
All of these components come together to provide you with impeccable speed and power. Your game's loading times are bound to be faster, and thanks to the monitor's refresh rate, you're like to experience better in-game reaction times as well.
Also, when you enter gaming mode in Razer Synapse, the NVIDIA GeForce GTX 1070 GPU's clock speed is boosted, allowing you to squeeze out even more power from your GPU.
To make things even better, you can amp the memory up to 32 gigabytes, and while the base storage is a 256 GB SSD, you can increase that as well up to 2TB.
Overall, the Razer Blade 15 will handle almost anything you throw at it though it may become warm as time goes on or when it's under significant load since the airflow is limited.
– Battery Life and Thermal Performance
The Razer Blade 15 features a lithium-ion battery that can last up to six hours and even lower than that when you're playing games. The laptop does get heated when pushed to the extreme or used for long hours as the vents are shallow. Remember that this is a thin laptop packing a whole lot of power, so it's only natural that the computer runs warm.
The vents also get clogged easily, so you'll need to perform regular maintenance so that your laptop doesn't overheat.
– Keyboard With Good Travel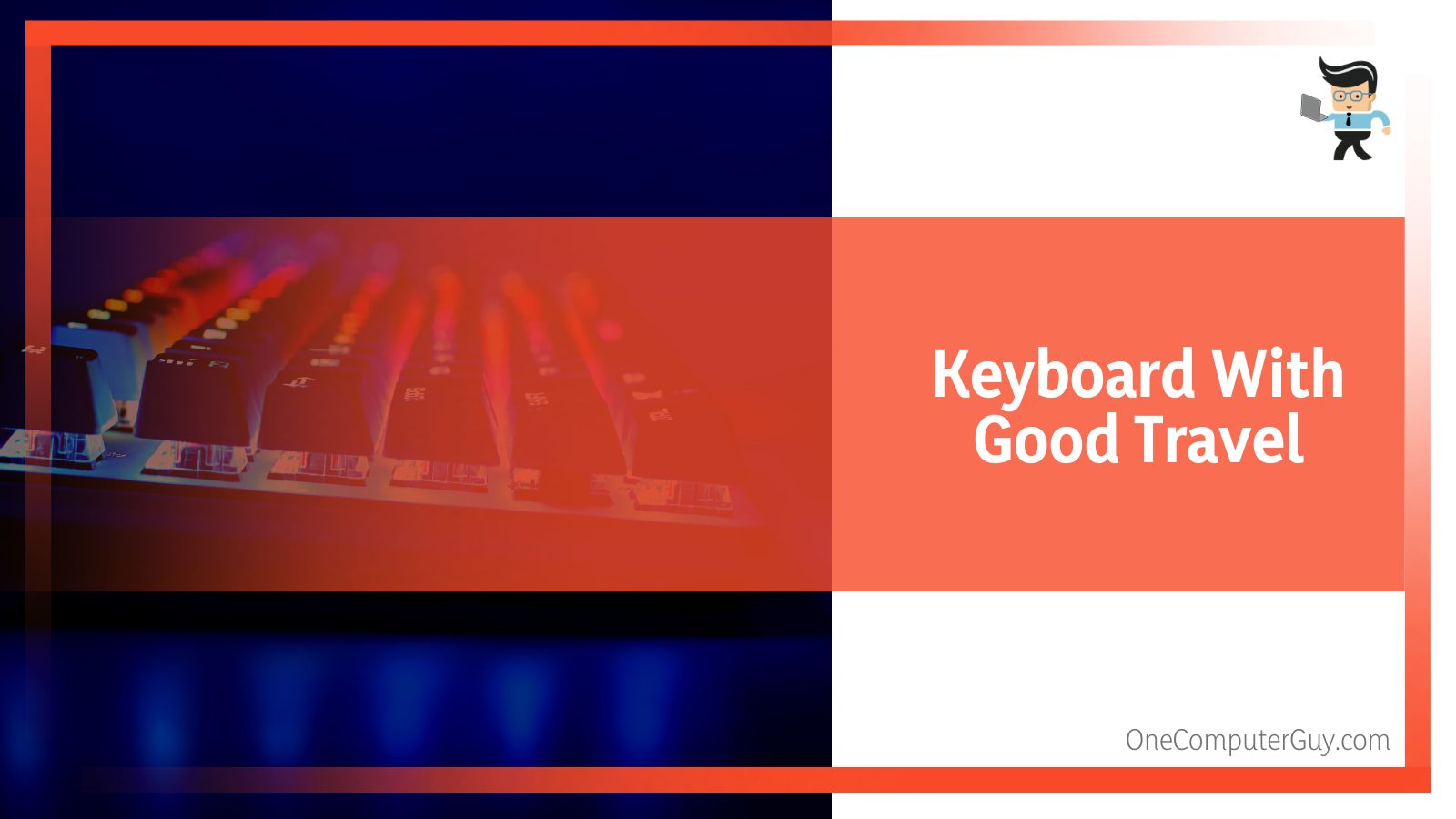 The Razer Blade 15 comes with one of the top laptop keyboards for playing games. You get excellent response and travel from this keyboard.
While it's a chiclet-style keyboard and not a mechanical one, it does come with per-key RGB lighting.
Users who love lighter actuation will love this keyboard as it's slightly deeper than what you get on the MacBook Pro.
And since the trackpad has great sensitivity and covers a large area, you won't be missing any shots when you combine it with the Razer Blade 15 keyboard.
However, the heatsink of the Blade 15 lies underneath the keyboard, which can be a problem when the laptop's thermals surge during gameplay.
– Razer Synapse Support
Like many Razer products, the Razer Blade 15 also supports the Razer Synapse software, allowing you to customize your laptop and attached accessories while controlling important components like temperature and GeForce GPU speed.
With the Razer Synapse software, you can control the Blade 15 fan's speed with three different settings, including auto, high, and low.
You also get the option to adjust its power usage, Chroma lighting, and sound.
There's a power control setting that provides you with two options —balanced and battery saver. When you use the battery saver option, your keyboard backlight is disabled, and other power settings are adjusted to help you enjoy a better battery life.
Add that to the fact that you can configure your GeForce GPU settings from your Windows setting, and you're likely to enjoy more screen time with extended battery life.

Conclusion
From this Razer Blade 15 2018 review, you can tell that this laptop is a machine that can't be bested by many other gaming computers in its category.
Not only do you get to enjoy excellent speed and performance, but the full HD display allows you enough color for an excellent gaming experience. 
While its thermals may go up during gameplay and intensive tasks, and the battery is average, you can't deny the performance and speed you'll enjoy.
This gaming laptop is definitely one of the best you can buy, especially if you're looking for a high-end, budget-friendly gaming laptop.