Is Newegg legit? Yes, Newegg is a legit company. While many people are skeptical about its reliability, there are many different reviews that have portrayed the company in a positive light.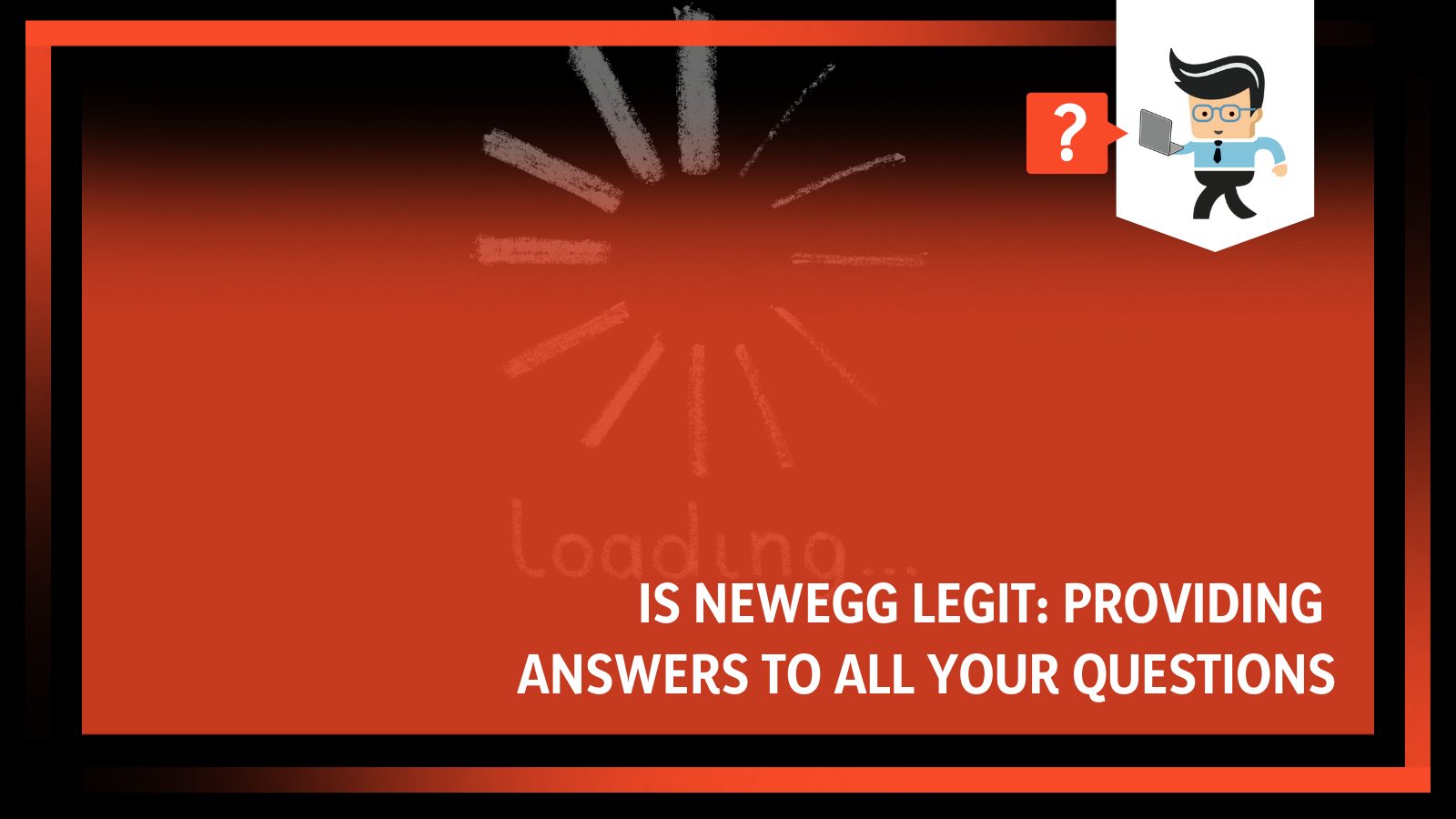 To further answer your questions, we'll be expounding on what Newegg does, its pros and cons, and whether or not it's a website, you can purchase your components from.
Is Newegg Legit?
Newegg is a legit company and the biggest online retailer in North America. It focuses on many tech products that span a wide range of categories, including computer systems, PC components, gaming peripherals, electronics, office solutions, networking tools, as well as software, and services.
Newegg is a safe website. You can be sure that your private data is protected. Note that any product that you buy directly from the company itself is legal and legal. But there are also third-party sellers on the website that can't be trusted. Although Newegg is very strict with choosing vendors that can sell on their website but customers continue reporting dishonest vendors.
Newegg is similar to other big websites like Walmart, eBay, Amazon, etc. The company has a return and refund policy also a policy for repairing damaged products. However, these policies don't spread to third-party vendors, so you should be extra cautious. It's always recommended to use a filter to see only products that Newegg sells itself. Otherwise, pay attention to the reviews before buying anything.
Newegg aims to deliver high-quality products and outstanding customer service and support. But because of untrustworthy sellers, the reputation of the company suffered a lot lately. Because of that, the company implemented a new Newegg Shuffle system that goes after scalpers. 
Newegg is one of the few websites where you can find new, popular products immediately after they're launched. You see, when new products are launched, people that are known as "scalpers" use bots to buy a boatload of such items from the manufacturer and big retailers like Newegg. This practice makes it easy for the big retailers and manufacturers to easily run out of stock, which is when the scalpers start selling the products they bought but at a higher price.
To help fix this problem, Newegg developed the "Newegg Shuffle" program. It uses a lottery-style system to choose real customers, thereby ensuring that hoarders or scalpers don't buy all the products at once. Here's how it works.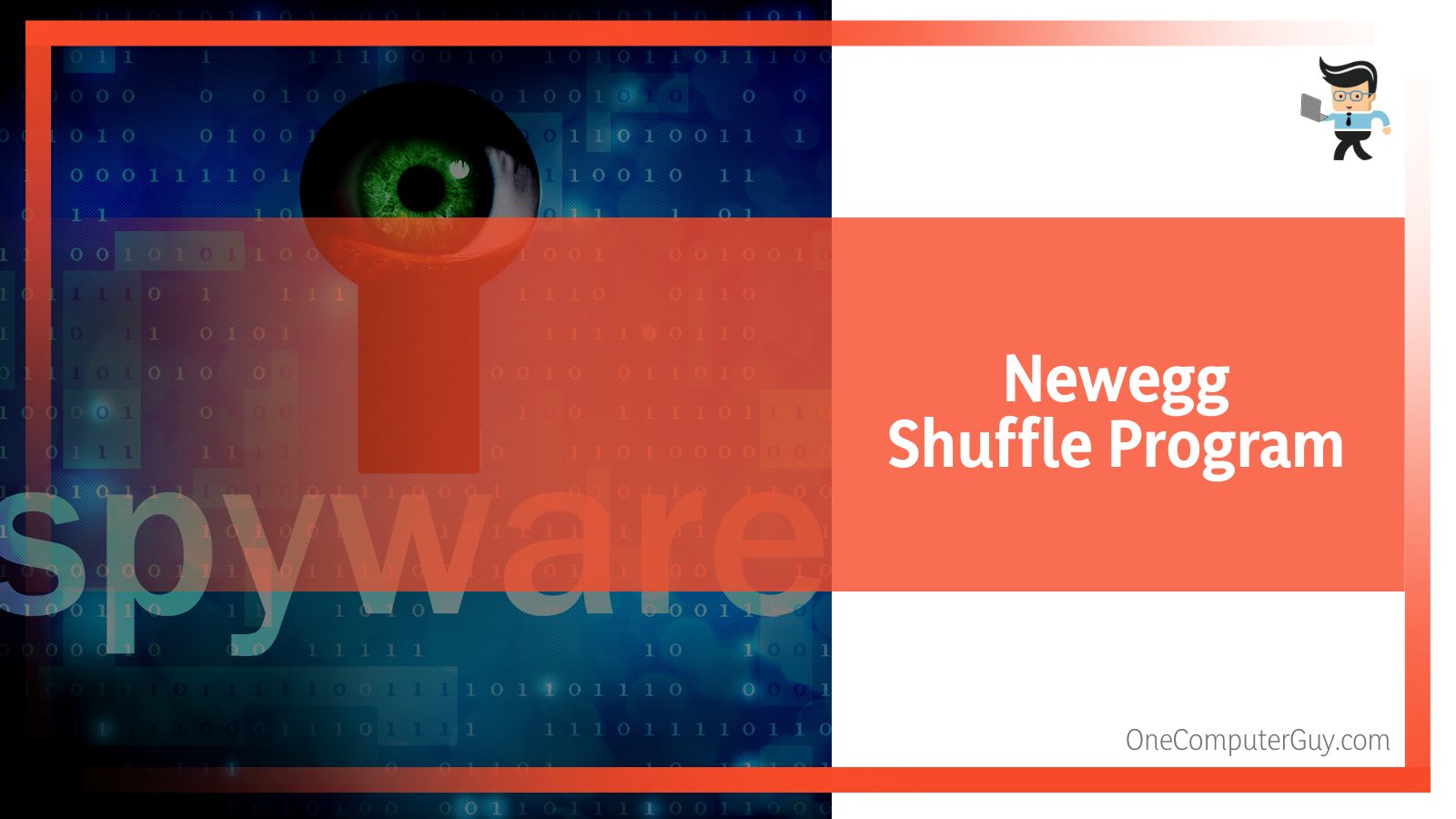 When a rare or new product launches, and it's available on Newegg, the platform creates a limited-time lottery-type event that users who are interested in the product can enter. After the entering period is over, Newegg will randomly pick users through a system that provides users with equal chances of winning. The winners will be notified and contacted via emails, and they'll be given a timeframe to complete their purchase.
Newegg has used this lottery-style system for products like the Sony PS 5, NVIDIA's RTX 3080 GPUs, and AMD's Ryzen 5000 processors.
Why Should You Buy From Newegg?
Now, let's answer the question, is Newegg reliable? While the company hasn't been getting the best reviews in recent times, there are many benefits you stand to enjoy when you purchase products from Newegg.
As a tech-focused website, some of the pros of using Newegg include:
One of the reasons why many people continue to trust and shop on Newegg is because of the website's wide array of technological products. Many users consider Newegg to be the spot where they get even the scarcest product. There's a low chance of you not finding the tech product you're looking for after scouring through Newegg's extensive catalog.
The website is easy to use thanks to its simple interface and well-organized categories. To make things even better, each category comes with its subcategory, ensuring that your shopping experience goes smoothly.
For instance, under the "Computer System" category, you can surf for products using the following subcategories:
Gaming Laptops

Laptops and Notebooks

Desktop

Accessories

Peripherals

Refurbished
To make things better and easier, the subcategories are further divided into well-detailed titles, and the products have excellent descriptions, so you know what you're buying. There are even special tools that can be used on the website, depending on the category you're shopping through. For instance, when you shop for PC components, you'll have access to tools like Battery and Adapter Finder, Memory Finder, Power Supply Calculator, and more.
Newegg is an all-time favorite for people who build their own computers. From beginners to experts and enthusiasts, a wide variety of PC builders consider the website to be their one-stop shop. Due to the fact many PC builders take the time to surf for their PC parts in order to get the best deals, choose the right parts, and save money, Newegg decided to help its shoppers get the most out of their shopping.
The website has a useful service that allows PC builders to choose and purchase the parts they want for their PC as a package. You can then move even further by employing Newegg to assemble the PC using the parts you've chosen and purchased for a $99 dollar fee, taking away the stress of assembling the various parts. Once the assembly is done, Newegg will ship the completed PC to your residence.
If you check Newegg's FAQ section, there's a part that mentions that a number of items are categorized as "Hot Products" on the Custom PC builder website, so you're likely to get deals on them. Also, many users have reported that the "Hot Items" tend to have in-demand and rare components in them so you might get lucky and get top-tier components at a lesser price.
While this may not be an advantage to builders who want to make their own rig, there's no denying the fact that new PC builders and some enthusiasts will find the service beneficial.
Different Creative Services
If you're signed up for Newegg's newsletter, you're likely to get excellent deals from the company, including monthly deals, a 30-day product or money-back guarantee, easy orders with your PayPal account or card, secure checkouts, and more.
There's also a tool on the website known as the "Compare Functionality" tool. This tool allows you to easily compare the functionality of two devices so you can reach a more informed buying decision.
Many of these options may be available on other similar websites, but Newegg offering them further proves that the website is legal and can be trusted for your tech products.
As soon as you log on to the website, you'll be greeted with incredible deals on multiple products. Newegg has been reported to offer better deals on tech products than many other online retail stores. Every user is also eligible for random gifts and discounts, so you're guaranteed to save more money in the long run.
Multiple Customer Service Options
Newegg is one of the top online retail platforms with a team of dedicated customer service representatives. You can contact them via phone, chat, or email, and get a reply. The company tries to respond to every question you may have concerning the website, your orders, and other aspects of the shopping experience. You can also monitor and track your order through the available tools on the website.
Once your order has been shipped, you'll get an interface where you can check your order details, cancel your order if the shipping process hasn't been completed, track your package, check your invoices, get an estimated time of arrival, contact sellers, and even get help from the manufacturer of a product if available.
Newegg is one of the few online retail platforms that has incorporated cryptocurrency into its platform as one of its payment methods. Besides using your credit card and PayPal, you can buy a wide range of products using a cryptocurrency known as Dogecoin on Newegg. The payment is made through Bit Pay, which is a mobile app that allows you to manage a wide range of cryptocurrencies.
The caveat here is that if, for some reason, you decide to return the purchased product, you may not get a refund in Dogecoin. Instead, you are likely to be provided with gift cards worth the same value as your purchase.
The Cons of Using Newegg
Just like many other companies, Newegg has its caveats. Apparently, the company filters the reviews left by customers on its website, so you're less likely to find negative reviews on Newegg. However, we've compiled some of the cons of using Newegg, according to user reviews and reports left by users on other review websites. Some of these cons include
Issues With Third-Party Sellers
Newegg sold many of its products directly and never enlisted third-party sellers when it first started. However, as the company grew larger, it focused more on management and making money. They've stopped selling many products themselves and instead allowed other small stores to list their products on their website. In other words, many of the products being sold on Newegg are being sold by third-party sellers.
While this practice isn't wrong in itself, as huge retailers such as Amazon use the same model, Newegg tends to pay less attention to the quality of products listed on its website. As a competent reseller website, the company should be able to research competent sellers, remove unreliable sellers, and ensure that the products customers are getting on its website are genuine and of high quality.
Also, sellers should use a central warehouse, and Newegg should take care of the shipping services so the whole system can remain organized. Without any of these, many issues are bound to develop, including shipping issues, customer solutions problems, return and refund issues, and more. When customers return a particular product, Newegg provides them with gift cards worth the purchase amount instead of returning their monies.
Return and Refund Problems
Newegg's reviews used to be on the positive side till a couple of years ago. One of the contributing factors to these positive but now negative reviews is the way people were happy with the company's refund and return services. However, thanks to the advent of third-party sellers on its website, Newegg had to change the way it issued refunds and returns, leaving a bad taste in people's mouths.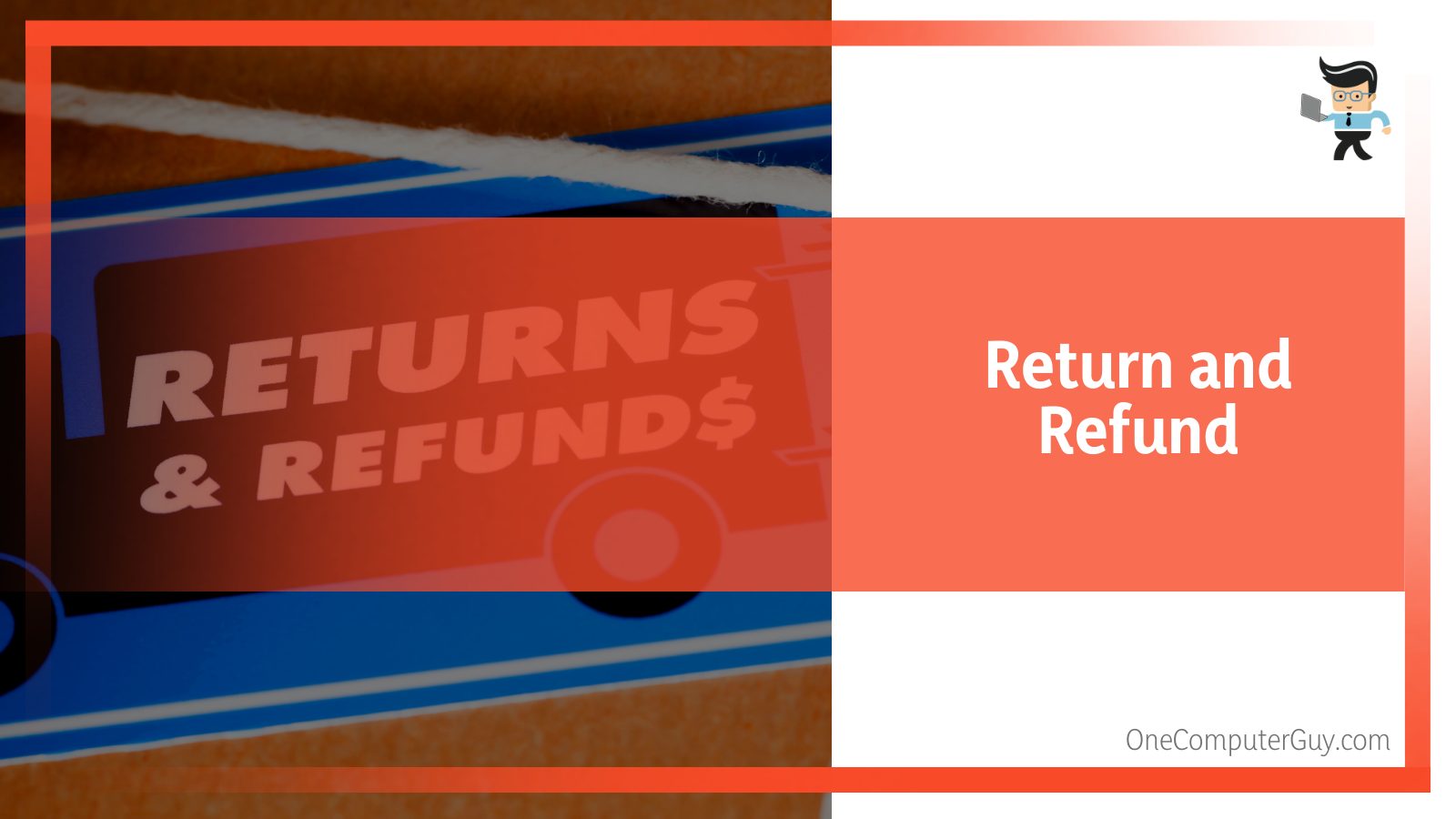 To avoid refund and return issues, you need to pay attention to some tags when purchasing products on the website.
These tags include:
Shipped by Newegg

Sold by Newegg

Free Shipping

Direct from the Manufacturer
People have reportedly experienced fewer problems when they purchase products directly from Newegg. And while the company offers a 30-day return guarantee, many users who have left reviews about the website recently have noted that returning items and getting a refund has become even more difficult than usual. Also, if Newegg finally allows you to return a product, you're likely to be charged a restocking fee; a condition that none of the customers find appealing.
It's recommended that you go through Newegg's strict return and refund policy before deciding to make a purchase on the website. Because while the website may offer excellent deals, many recent reviews about the company have been on the negative side.
As we mentioned earlier, Newegg provides its customers with a variety of deals, gifts, and discounts to help them save money on pricier parts and products. The company also uses the lottery system to help reduce the chances of scalpers hoarding new products. However, Newegg doesn't stop scalpers from joining and selling on its website.
This means that you're likely to find rare and new products at twice the manufacturer's price, especially when Newegg doesn't have the product in stock.
Shipping and Customer Service Issues
Newegg's customer rep service garnered a lot of positive reviews in the past. However, in recent times, the company has been getting many negative reviews about its customer solutions service. Many people noted that they've had different shipping problems on the website, including canceled orders on products that were purchased via discounts and gifts.
The seller can suddenly tell the buyer that they've run out of stock after letting the buyer wait for weeks. There've been cases of lost packages and orders being delivered to the wrong address.
While many of these issues are common with most online retailers, it's only fair that the company takes responsibility for the mistakes that happened via its website. However, Newegg doesn't seem to have a good reputation in this area.
Many online reviews have noted that Newegg's customer solutions service keeps them on the phone for long hours with no representative in sight, takes weeks to reply to their emailed complaints, doesn't respond to the chats for days, and even some of the calls that are picked are answered by rude or unhelpful representatives.
Conclusion
Through this article, you've been able to establish the fact that Newegg is a legit company as well as its pros and cons. Let's summarize the post, so you know what to keep in mind when making a purchase on the website.
Newegg was founded over 20 years ago, which makes it one of the most experienced online retailers around.
You are likely to find rare and new tech products on the website.
Newegg offers excellent discounts and gifts.
The recent reviews about the company's customer solutions service, shipping, and returns aren't great.
Make sure you read the website's return and shipping policy before ordering from Newegg.
While the company has garnered millions of users and sold millions of products, the recent reviews being left by users show that the company isn't a perfect one. To be on the safe side, make sure you get products being offered by Newegg itself.