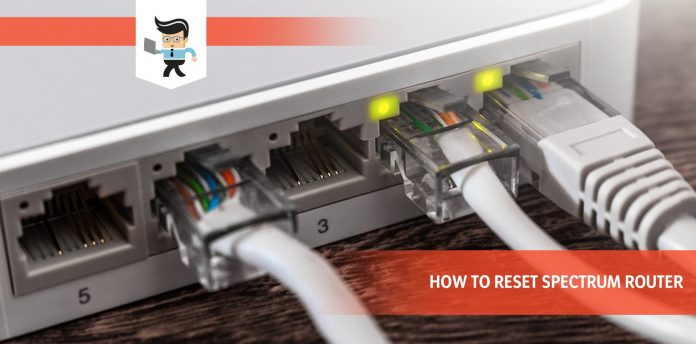 How to reset Spectrum router is something every Spectrum user should know, as it is vital to reset the device, whether it is because you recently had a power outage or something more severe like forgetting your device's wi-fi password.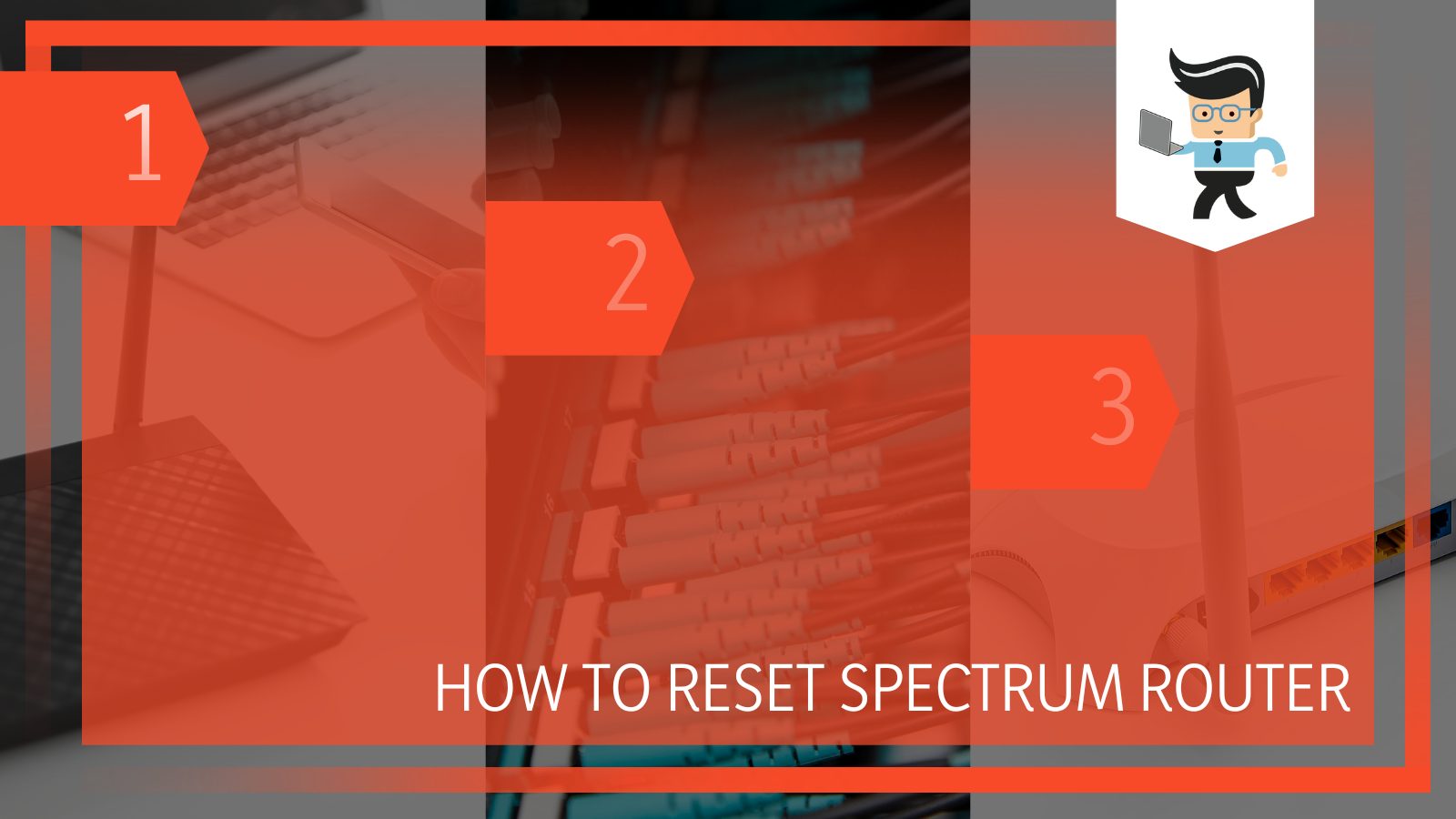 Even though the Charter Router is an excellent internet service, it has its share of glitches and bad days, the same as any other internet provider.
Other than the problems listed above, several other issues can affect a router when it has been set in one place for too long, such as short-paced internet connection signals.
In this guide, we will look at the different reasons you might need to reset your router and the multiple ways you can reset it at home without needing to call customer support.
How to Reset Spectrum Router Internet at Home?
After removing all the power cables and the ethernet cables connected to it, you will need to power off your router and give it some time to cool down. After this, you can start your router again.
Resetting your Spectrum routers is a reasonably non-technical process you can easily follow at home.
1. Step-by-Step Guide to Reset Your Router
It is quite a standard process to reset a router, and you can do the whole fix in a few easy steps that are outlined in detail in this section of the guide.
You will need to start by unplugging your modem from its primary power source, and after that, you should also remove any batteries that might be remaining in it. Now open your router's power line and wait for one minute.
The wait is crucial because it always allows your devices to get relaxed, after which time you can put the batteries back in. Once you have put your batteries back into your device, you should connect the router back to its power source.
It is essential to be patient while your routers take the time to power up and reboot. You can tell the device is entirely powered up when its status indicators light up.
After you have ensured that your router has powered up, you should connect that device back to its power source and give it around two minutes to restart. As soon as all the lights on your device have become stable, it means that your wireless devices are now ready to be online.
Resetting your router is no more than a simple chore, and the only crucial step is that you give it enough rest between stages.
2. Resetting the Spectrum Modem and Router Combo
If you would like to reset your spectrum modem and the router in a combined series of steps, the process for doing so is relatively simple and a lot similar.
The only difference you might need to accommodate is when you are dealing with a one-piece device that is both a router and a modem like the Netgear Nighthawk AX8. The process for dealing with a gateway device like this is much similar to if you had been trying to reset a modem.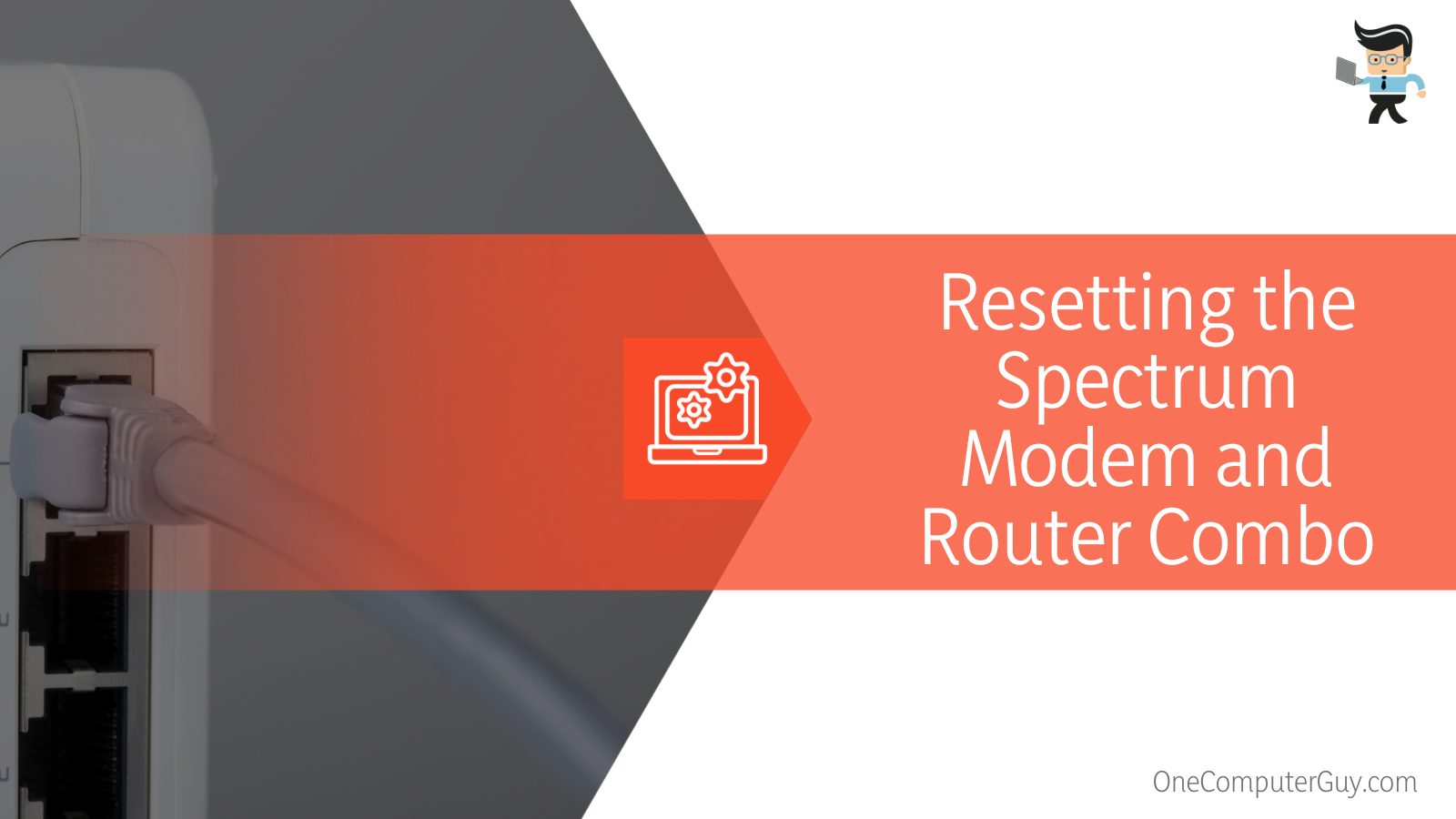 You will need to start by unplugging the Netgear Nighthawk X4s C7800 from its power source first, and after that, you will also have to remove any batteries that might be housed inside of it. After doing this, you should wait for one complete minute and then you can put any batteries that you took out back in.
After waiting a bit longer, it is safe to reconnect your device to its power source again. Now you need to wait out a further period of around two minutes until your device has restarted properly. At this stage, its status lights will start blinking, and this will confirm to you whether it is on and connected to the Internet or not.
After all this, you should always double-check to see whether all of your wireless connections have come back on or not. That's all there is to reset a modem; with these steps, you can do it anywhere and anytime.
3. Resetting Your Router After a Power Outage
One of the most common reasons for resetting routers is that the devices start acting up after experiencing a power outage. This goes even more profound in reality, however, since a surge of electricity affects all the devices that are supporting your Spectrum wireless connection, opening them up to possible damage.
You can reset any issues in your own device after a power outage by following the instructions in this section. You will need to start as always by disconnecting the modem from its power source, and after that, you will need to remove every battery that is inside your device.
Now is an excellent time to see if the outage burned any of your batteries. After this, you should unplug the router's power cord and let it rest for around 30 seconds.
Once that period has passed, put in some new batteries, check the electric voltages, plug your modem back in and then wait for an additional two minutes. Within these two minutes, the Reset of the device will take place, and you can then try to reconnect all your devices back to your router.
4. Resetting the Spectrum WiFi Router Online
Some users might find it a little intimidating to reset their routers physically, in which case they can easily reset their routers online. Spectrum has provided excellent functionality for users who would like to reset their device or check its stats online. Whether you would like to reset one device or multiple devices, you can do it by following these steps.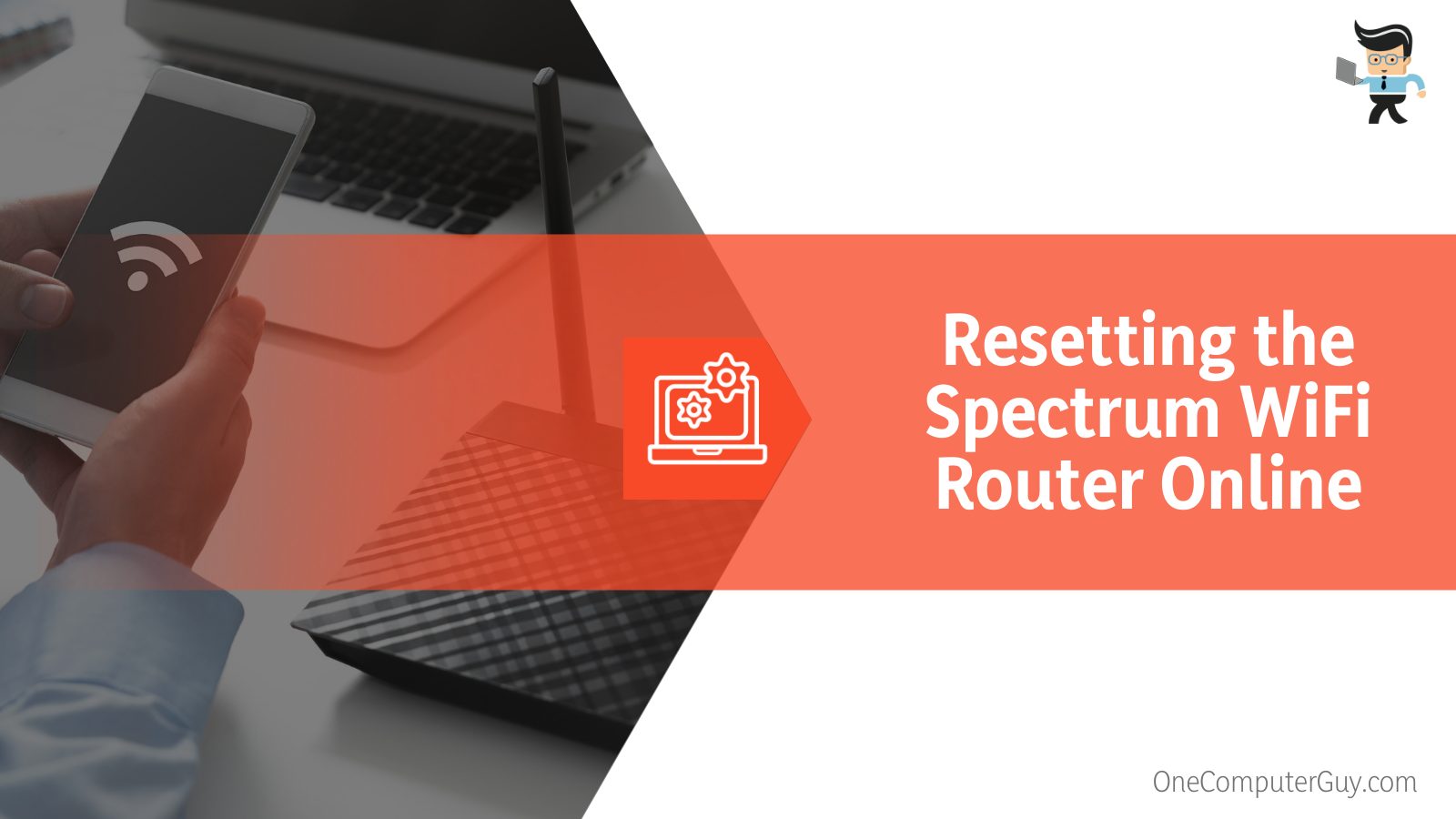 Start by signing into your Spectrum account or just going to the My Spectrum main app on your phone. Once you have opened the app up, you need to click on the Services tab so that you can receive the account's summary page immediately after. Once you see it, you should select the sub-tab titled Internet from the menu called "Services & Equipment."
If you have come this far, you must now navigate to the same spectrum device of your collection that you wish to reset. After you have selected it, click on the option labeled "Experiencing Issues?"
And to reset your device, simply click on the option on your screen titled Reset. Pay attention to the lights on your device and if you see a Spectrum router red light or Spectrum router no lights, that could mean the Spectrum router not working issue is still unresolved. If you face further issues, you should contact Spectrum customer service.
5. Hard Resetting Your Spectrum Device
If your Spectrum Wifi Router's problems are not solved by resetting or rebooting the device, it is best to call Spectrum's Tech Support for the best advice. Other than doing that, you can also find the fitting instructions in an online equipment manual.
Most routers are fitted in with a button for resetting on their rear part by default, while others have it at the underside section. This button can be used to reset the device right back to factory settings.
In most cases, a hard reset generally resolves any issues you are facing with your device, provided that there is no physical damage. Before you hard reset your router with the spectrum reset signal, please note all your info, including your device's password and SSD.
If you are ready for this, you should take any hard pin and press the reset button properly. If you are in any luck, you will need to hold it for 10 seconds, and your device will be reset.
If you are using your device with Spectrum Internet and think a hard reset will fix wi-fi network issues, don't forget that a hard reset results in losing all current network settings.
So, it is advisable to note things like the network name (SSID) and password before going ahead with the factory reset. Once that is taken care of, get ahold of a straightened-out paper clip or a delicate hairpin and press and hold the reset button for about 10 seconds before releasing it.
FAQs
– Why Is Spectrum Internet Not Working After Reset?
Sometimes the problem is nothing more than a simple issue with the power or the cables you are using to connect your device, so in this case, you should start checking your connecting threads for any visible damage and ensure they are correctly connected to their power source.
Suppose your spectrum internet fails to get back to normal even after you reset your device, and you continue to face issues with your device's connection. In that case, the problem with your device may be deeper; thus, it is difficult to solve with a simple reset.
If there is no visible issue with the cables, you should unplug all your power lines, turn your device off, reconnect them again correctly, and turn them back on. After connecting the cables, turn the power supply off for a few minutes, and then power it up again.
For most users, this should solve all of their issues, and if it still does not solve your problem, you might have to contact customer support or get your device replaced.
– How to Reset Spectrum Router Password?
You can reset your spectrum device's router password by simply going to your device's play store and downloading the My Spectrum app and then opening it up. You need to remember the ID and password you created when you set the device up for the first time.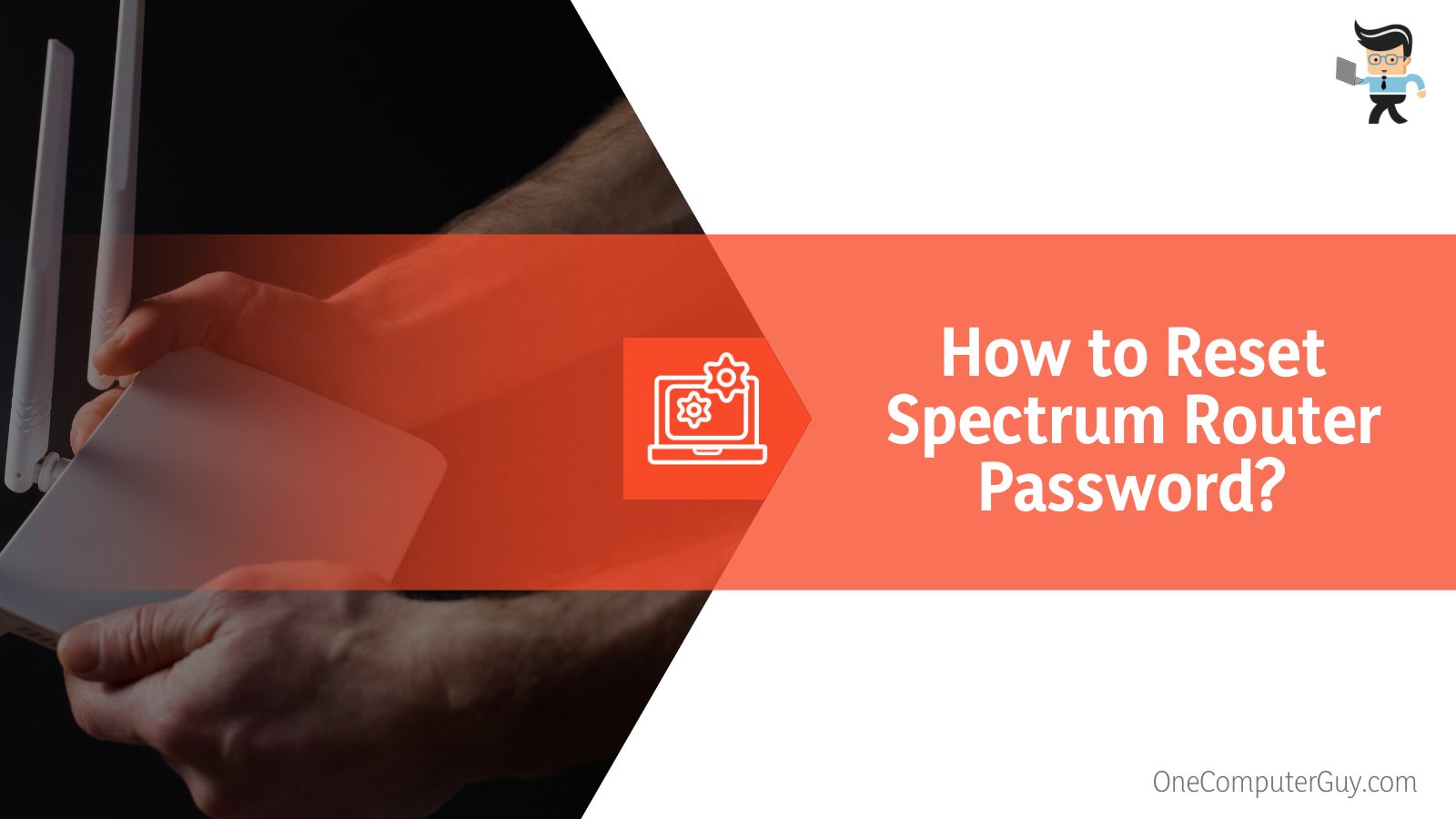 However, it is very common to forget our password in some instances, and if that is the case with you, go to the app and enter your username, after which you can click on the option that says "Forgot Password."
Once you tell the app that you have forgotten your login information, it will send you an invitation to your email address in the form of a one-time link that you can access to change the password by setting up a new one. Some users might remember their password, but they could decide to change it for security reasons.
If that is the case in your situation, you will need to open the My Spectrum app and click on the services tab. Here, you will see details for your username and password, and you can change either of these to any new characters you have decided on. You will need to reenter your old code before setting a new one for your IP address.
So whether you try to do it using a smartphone or from your own computer, resetting the Spectrum router password is easy!
Conclusion
To conclude our resetting guide, it is clear that slow Internet speeds are detrimental to our overall workload and performance expectations, meaning that you need to solve this issue immediately, and the best course of action is to perform a router reset.
In addition to the data provided in this guide, we have included these points to enhance your knowledge about your router.
Resetting and rebooting your router should be a routine activity after fixed periods, but sometimes they are needed after power outages or slow Internet.
It is essential to contact Spectrum's customer support if you are not able to get the device's performance and functions back to normal even after resetting.
When resetting your router, checking the batteries is essential, as sometimes the batteries need to be replaced after heavy usage.
If your spectrum wi-fi router is hot after a long period of use, it might be best to turn it off and put it to rest for some time before you reboot to avoid long-term damage.
Many users limit the number of times they reboot and reset their router, which can heavily affect the performance and speed test of their internet device, which is why it is imperative to make a habit of resetting your Spectrum wi-fi router.
We wish you a lot of success with getting your router back on speed and getting rid of all the issues that are limiting its performance, which we hope will be solved with the information provided in this guide.