How to remove restriction on Facebook is essential knowledge for users who have gotten temporary or permanent restriction notifications from the app.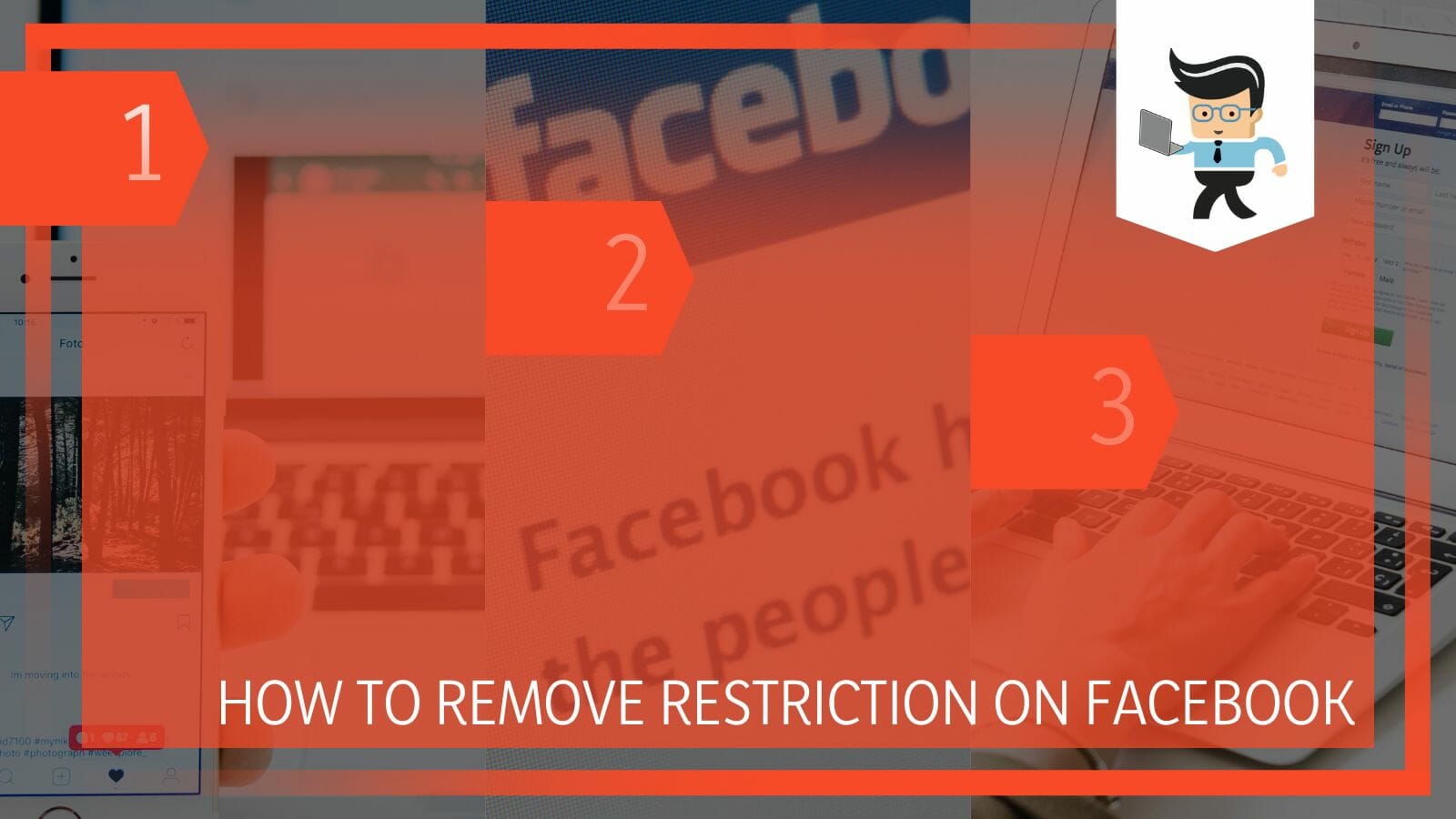 Restrictions are often placed on accounts that have violated the terms and conditions of the company in one way or the other. However, while some restrictions can be appealed and lifted, others are difficult to resolve.
Let's take a closer look at each restriction type and how to remove them on the social media app.
How to Remove the Restrictions Set on Your Facebook Account?
To remove the restrictions set on your Facebook account, you first have to look at the type of restrictions applied. Temporary account restrictions can be easily removed by contacting the resolution center. Contrarily, Facebook restricted accounts with permanent restrictions may find it difficult to lift their bans.
– Removing Temporary Restrictions
If you get the notification saying that your account has been temporarily restricted, then there's a chance that you've performed an action on the platform that goes against its terms of use. These actions can include posting certain comments or videos on Facebook posts, not keeping to community standards, spamming messages or advertisements, abusive content, etc.
In any case, if what you have is a temporary restriction, you should get a time limit from Facebook stating when your account will be available for use. Once the time limit is up, your account will be automatically unrestricted, and you'd be able to use it again.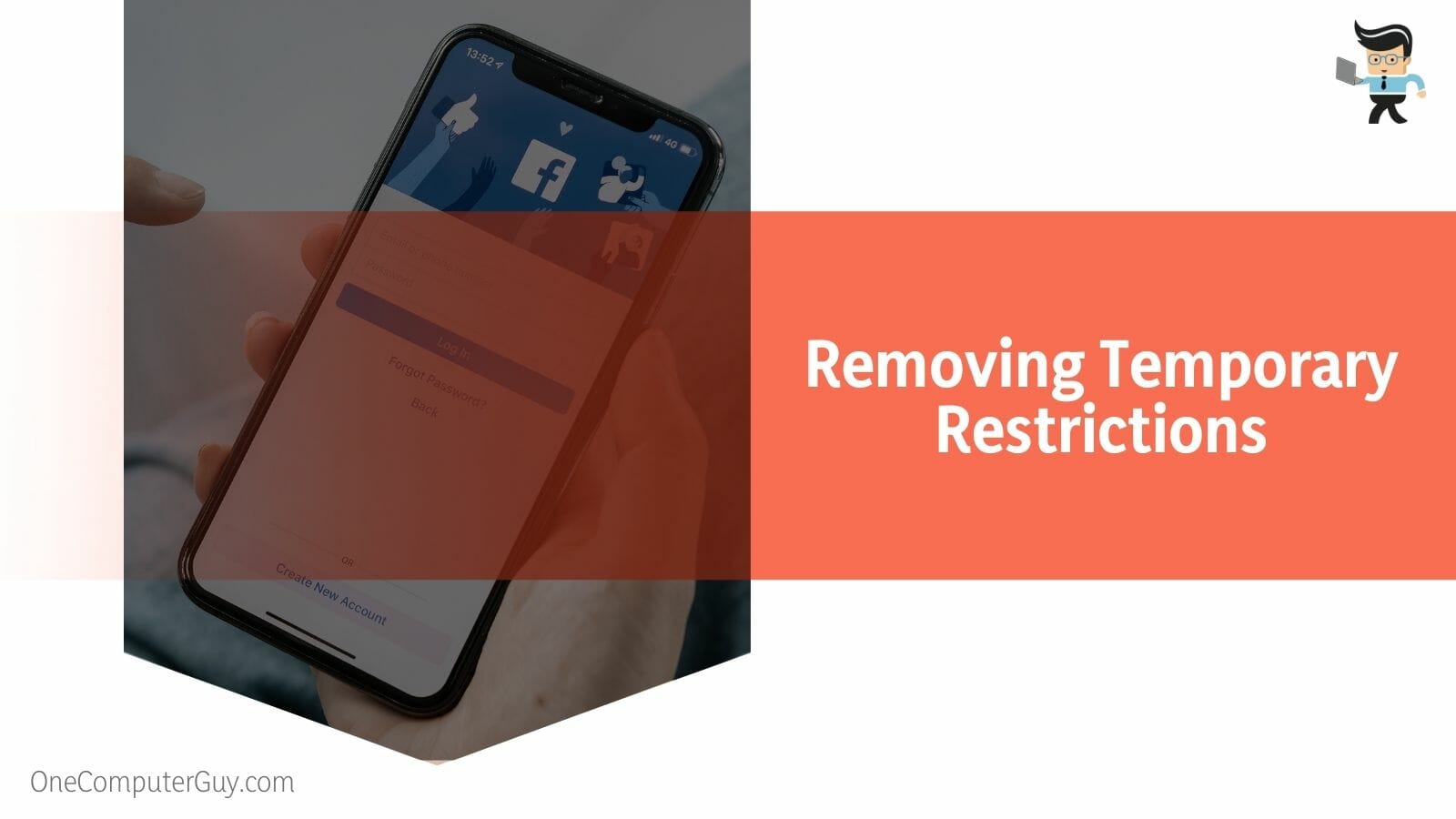 However, if you're unable to wait for the time limit or if you suspect that your account was restricted for no reason, you can submit an appeal to Facebook by following the steps outlined below:
Open your web browser and go to the Facebook website.

Log into your account and tap on your profile picture.
Next, select the "Help & Report" option and choose "Something Went Wrong" in the next window.
Tap the "Include in report" option and provide the details of your account, why you believe the ban isn't right, and images that back up your points.

Once you're done, hit the "Submit" button and wait for Facebook to respond to your complaint.
– Getting Rid of Temporary Locks
Temporary locks are restrictions that are placed on accounts that are considered to be compromised. Facebook places these locks on accounts to stop malicious users from accessing the said account.
You can remove temporary locks by following the steps below:
Launch your browser and enter Facebook's web address in the address bar.

Navigate to the bottom of the page and tap the "Help" button.

On the next Window, tap the "Managing Your Account" dropdown menu.
Choose "Fix a login problem" from the dropdown options.

On the right panel, click on the Facebook identify link under the "Recover your Facebook account using the Find your account page" section.

You'll be taken to a new window where you'll need to enter information related to your identity and account.

Once you've submitted all requested information, Facebook will process your request and unlock your account if it deems your information correct.
– Eliminating Temporary Locks via Another Account
Another way to remove temporary locks on your account is by using a family member or friend's account to verify your identity.
You can do so by following the steps below: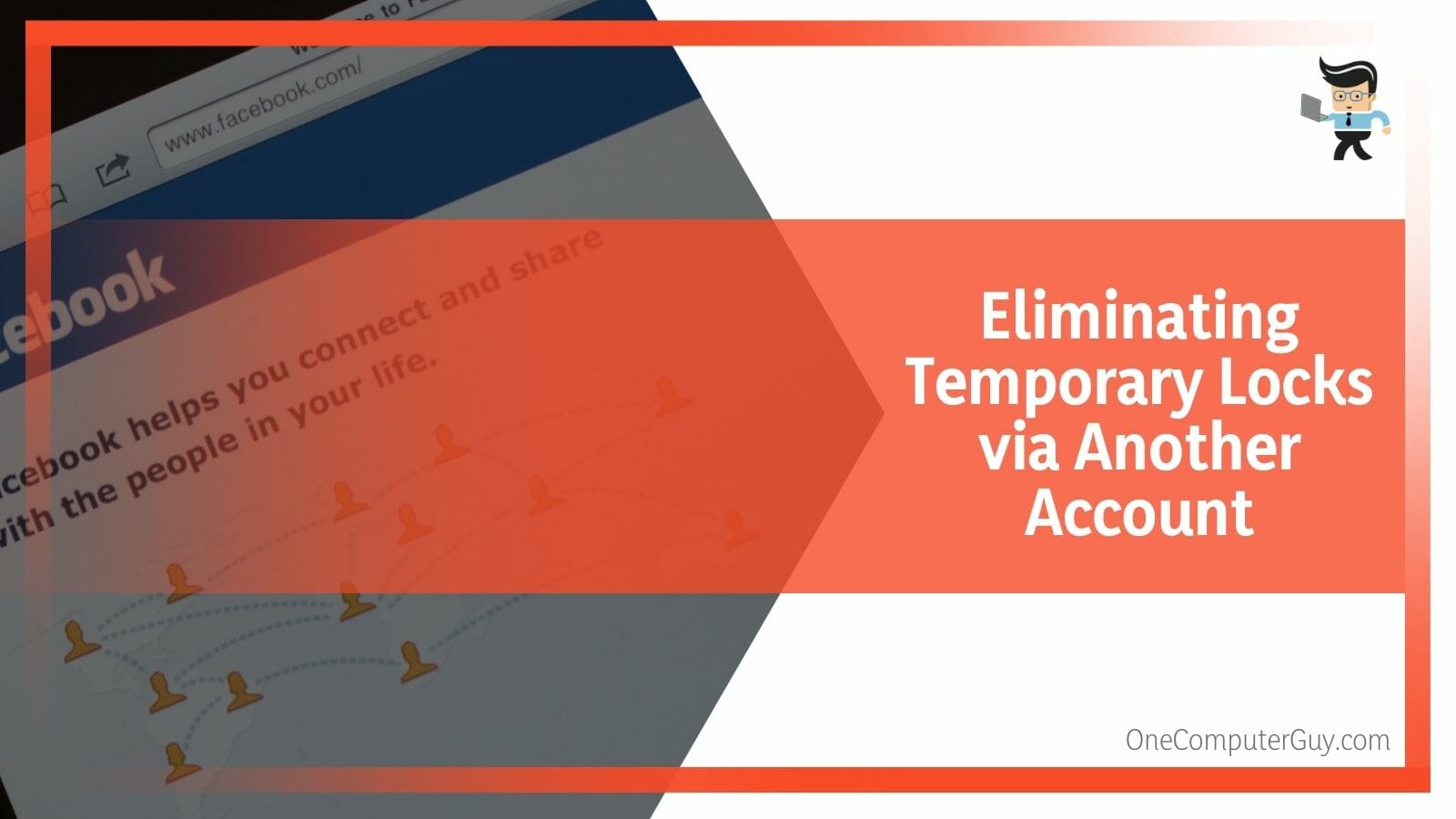 Log into your account on a computer.

Tap on your profile picture at the top-right corner of the screen or your profile name at the top-left corner to go to your profile page.

On your profile page, click on the three-dot menu located under the "Edit Profile" button or under your cover photo.
Choose the "Report Profile" or "Find Support" option.
Tap on "Something else" on the next window and then choose "Next."
Tap on "Recover this account" and follow the instructions you'll be provided with.

Facebook will then process your request, confirm your identity, and lift the restriction if it deems your information to be accurate.
– Removing Permanent Restriction on Your Facebook Profile
The permanent restriction is the highest level of ban Facebook can place on an account. Facebook restricts accounts permanently for various reasons, and unlike the temporary restrictions, there's no time limit for this ban.
The only option you have is to submit a Facebook account restricted appeal by following the steps below:
Launch your browser and tap on the Facebook help link on your login page since you won't be able to log in.

You should be provided with a form where you'll be asked to enter your full name, email address, and your proof of identification.

Next, write the details of your complaint, stating why you believe that your account was wrongly disabled or restricted.

If you violated the website's terms of use, then make sure to state it in your complaint and be remorseful about it.

Facebook recommends that you be concise and friendly while providing clear evidence when writing your complaint.

Facebook should respond to your complaint in 30 days or less.

If you don't get any response from Facebook in 30 days, then the restriction won't be lifted, and your account will remain disabled.
– Handling Restrictions on a Suspended Facebook Ads Account
Facebook can restrict your ads account for many different reasons, including misleading ads, violation of Facebook's ads policy, incorrect identity verification, payment issues, overspending, and more. Facebook's bugs and errors can cause your ads to become disabled as well.
Here are different methods on how to remove restriction on Facebook ad account:
– Contacting With Facebook Support
This option is one of the quickest and best ways to get your ads account reinstated.
All you have to do is: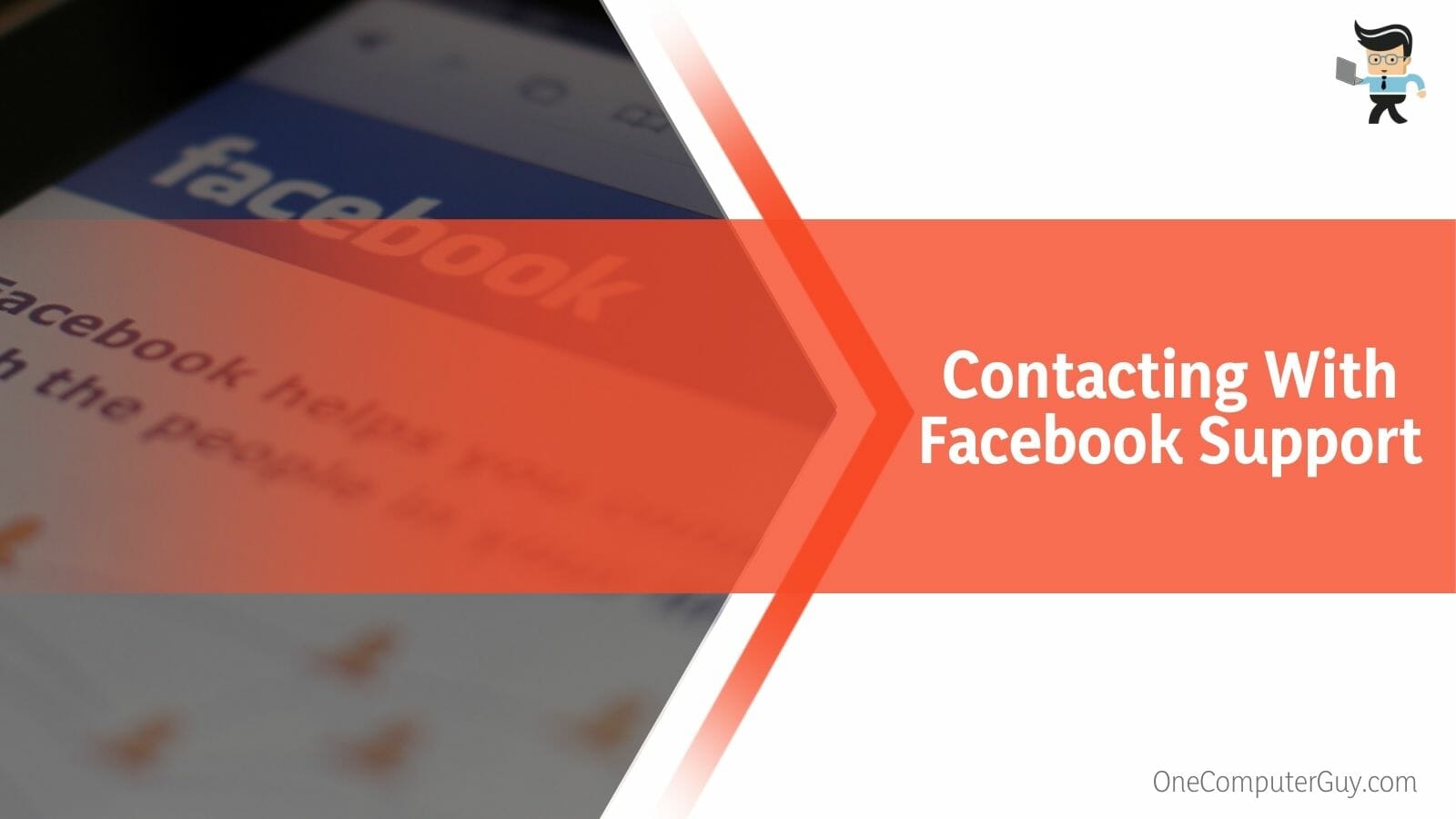 Go to your Facebook Business Help Center page.

Scroll down until you see "Find answers or contact support."

Tap the "Get started" button.
If you have more than one ads account, you'll be prompted to "Select Asset."

Next, choose the issue you have.

Once you're done, enter your information details as well as the problem you're having in the required boxes.

Now, tap on the "Start Chat" button and wait to be connected to a support assistant.

You'll be provided with a tracking number to track the complaint if the issue isn't resolved immediately.
– Using the Restricted Ad Account Form
Another way you can ask Facebook to remove the restrictions placed on your ads account is by filling out the restricted ads account form.
You can do so by following the steps below: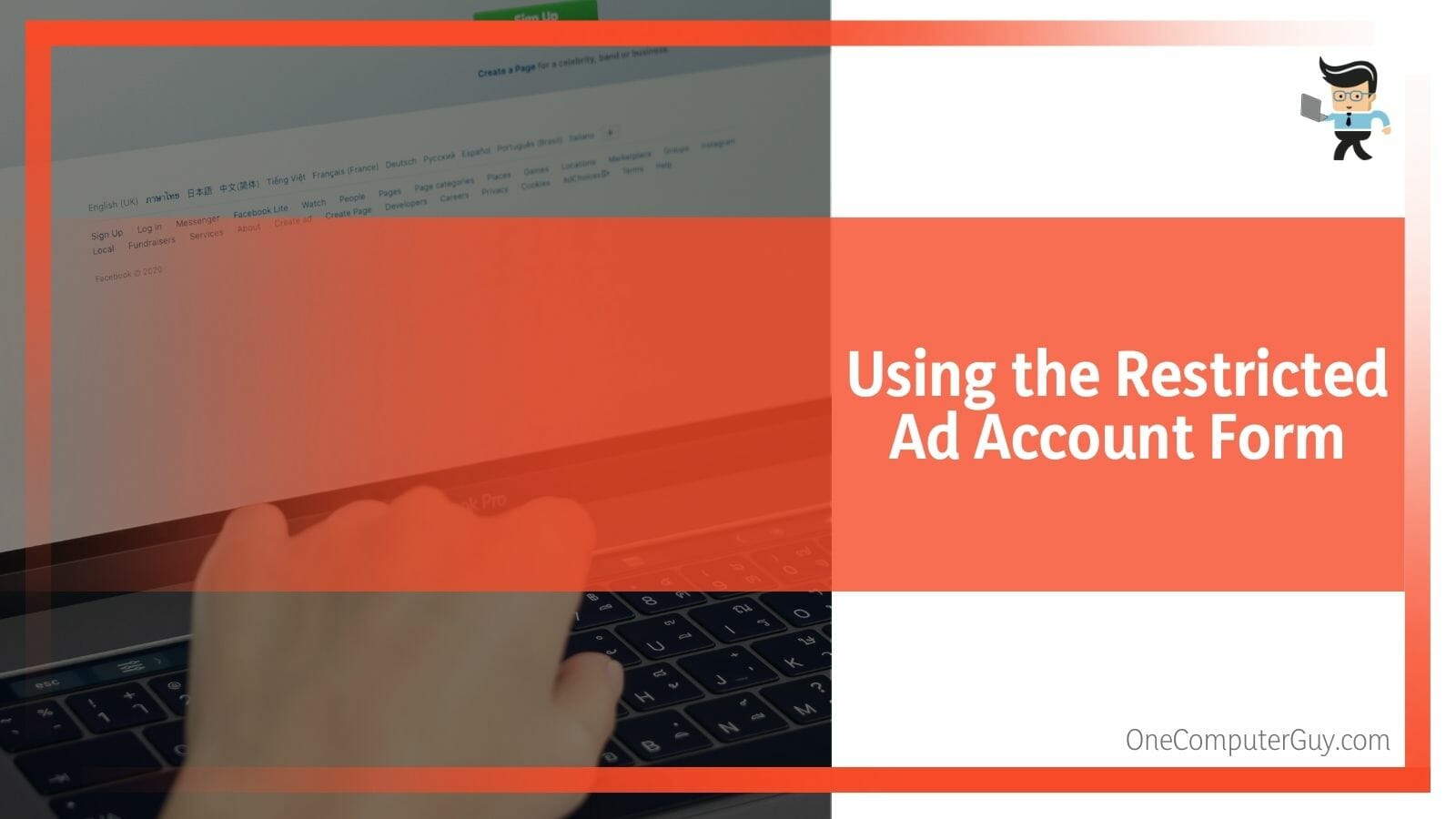 Log into your ads manager account.

Tap on the "See details" button located below the alert that shows that your account has been restricted.
On the next page, choose the "Request Review" button on the left-hand side.

You may be asked to verify your identity.

The review process may take up to three days.

If you don't hear back from Facebook after three days, use the tracking number provided to ask for an update.

If you still don't get a response, then you may need to open a new ad manager account.
Conclusion
That's all about the different ways to remove restrictions on your Facebook account.
Here are some quick tips to keep in mind when trying to lift the ban placed on your account:
Make sure you provide the right details when asked for your information and ID.
If you don't get a response from Facebook in three days, you can use the complaint's tracking ID to request an update.
No response from Facebook after 30 days means that your personal account has been restricted forever.
If, after asking for an update concerning your ads manager account, you still don't get the restriction revoked, you'll need to open another ads manager account.
There are many reasons why Facebook can place a ban or temporary lock on your account. Utilizing the steps we've provided above is likely to help you get the issues fixed; otherwise, you'll need to contact Facebook's support team.