Knowing how to block on PayPal can help you keep at bay, suspicious individuals. Blocking an account on Paypal means you have cut the point of Contact.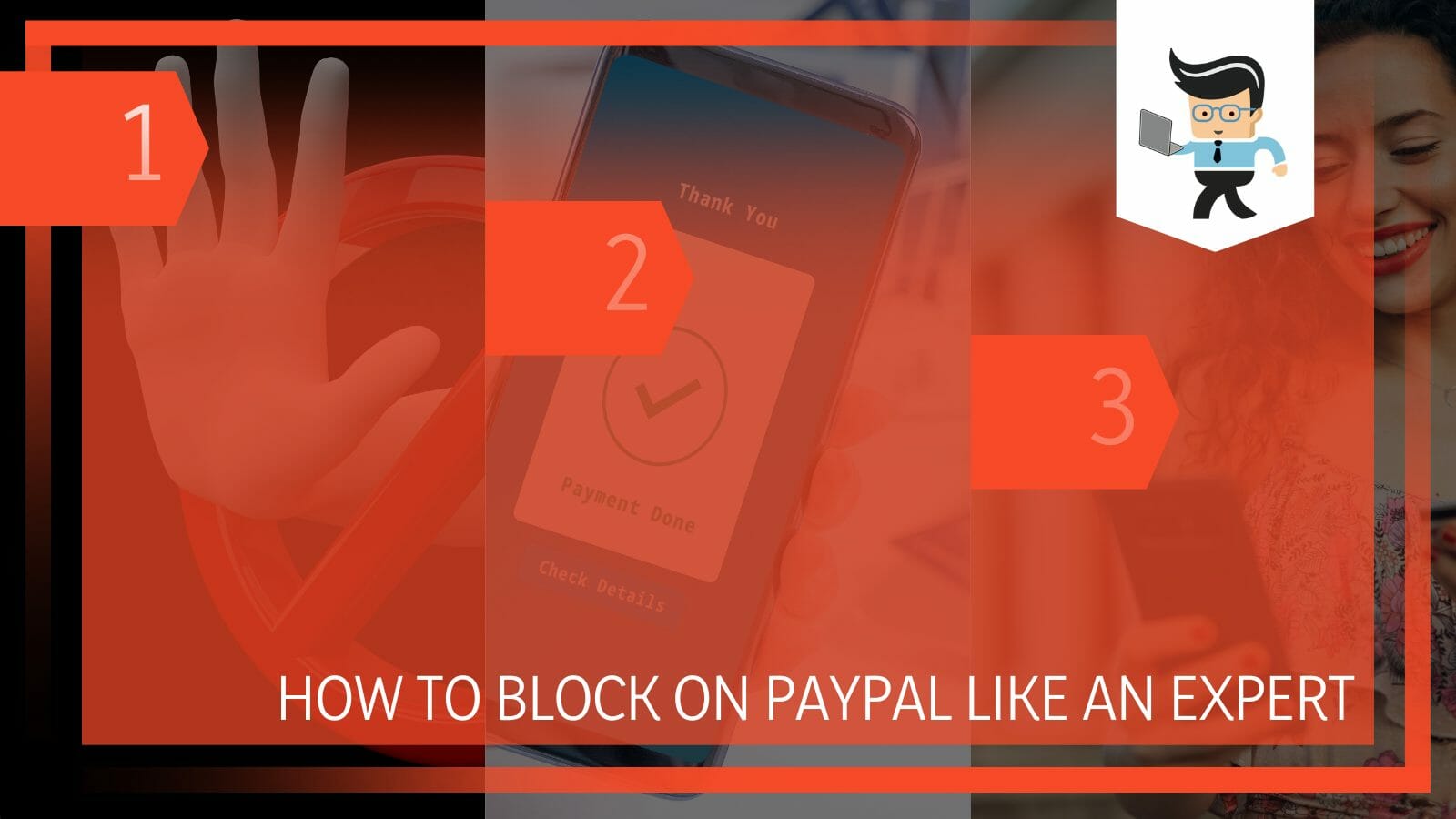 Therefore, they cannot send you a message or money or find you in the Paypal directory. Read this post to know how to block Paypal users from a personal or business account.
How to Block on PayPal? 3 Simple Yet Effective Steps
You can easily block someone on Paypal by logging into your Paypal account and accessing the Send & Request section. Now, tap on Contacts and select the Contact of the individual you wish to block. Click on the Block button and confirm your choice.
This is the easiest way to block unknown contacts in PayPal. Furthermore, if you have people who send requests frequently, you can use the procedure below to stop them. Typically, here is how to block PayPal requests:
– Step One
Log into your Paypal account. You can do so either using the Paypal website or the application. When using the website, go to PayPal Page and click on the Sign in button. Enter your email and password and log in.
Sometimes, PayPal will send you a code on your mobile phone to complete the login process.
– Step Two
Go to Contact and tap on it to unveil the list of Paypal contacts on your device. Go through the contact list to find the Contact you wish to block. Note that the contacts can be emails or names of people you frequently transact with.
You can type the name or email on the search bar to quickly get to it. Typically, this is a perfect procedure of how to block an email on PayPal.
If you are using the Paypal mobile app, Tap on the Send option and go to the "Your contacts" section. From here, find the person you wish to block.
– Step Three
When the Contact pops up, select the option, Block this Contact, to completely block the Contact.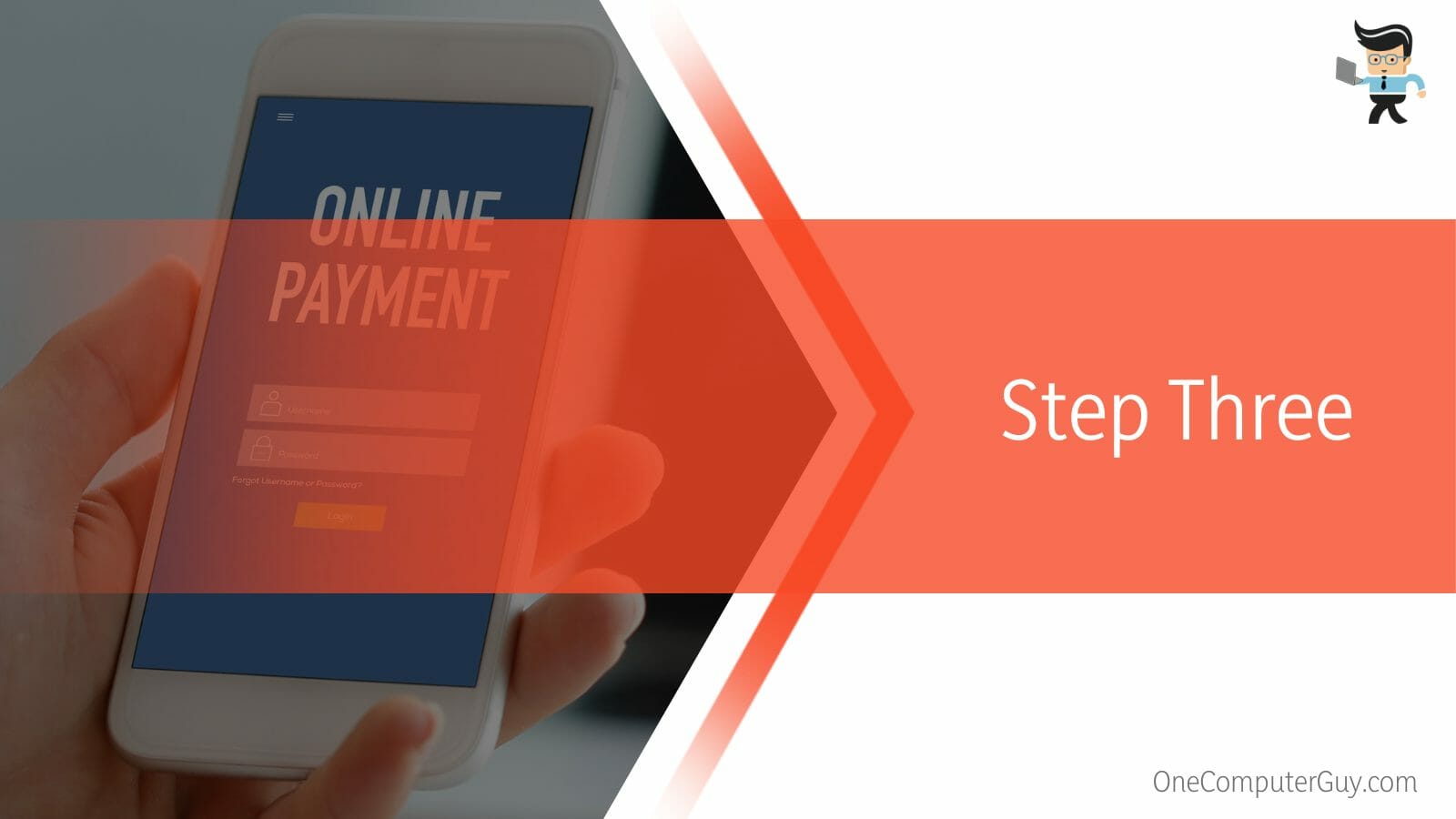 On your mobile application, after finding the person you wish to block, click on the three dots adjacent to their name. Select the Tap Block (person's name) option. Confirm your action by tapping on the Block option once more.
This action will cut all contact between you and that person. But there is a question to this: What happens if you block someone on PayPal? When you successfully block someone on Paypal, the person will no longer be able to message you or send you money. Additionally, they will not find you in the Paypal directory.
The procedure above is for a Paypal personal account.
Again, it is worth pointing out that the above procedure only works for contacts on your list of Paypal users you interact primarily with. As a result, people who are not on your contact can still contact you.
How to Block Payments on PayPal?
You can block payments on Paypal by logging into your account first and then going to the settings. In the settings, you will have to go to the payment options that will be near the top of your screen. From there, you can block any payments you want.
If you own a Paypal business account, you can block PayPal payments from certain Paypal users. So, this option lets you limit payments from specific senders as well as add instructions.
Follow the step below to learn how to block payments:
– Step One
You will need to log into your account. Therefore, go to the Paypal page and sign into your account.
– Step Two
A successful login leads you to the Paypal dashboard. Now, click on the Settings option. When using the Paypal website, it is close to the log-out button on the upper right part of your screen. Click on the cogwheel symbol to enter Settings.
Click on the Seller Tool button on the top ribbon of your screen. This option lets you sell your goods and receive payments via PayPal.
– Step Three
Scroll down to the Getting paid option. This option allows you to select various payment tools to attract your customers. Now, find the Payment receiving preference option and click on the Update link beside it.
This option allows you to accept payments, ask for instructions, block accidental payments, etc.
– Step Four
Once the link opens, you can block or reject payments based on different criteria. For instance, under "Allow payments sent to me in a currency I do not hold," you can tick the check box next to "No, deny the payments" to reject payments.
Furthermore, under "Block accidental payments," click on the checkbox next to "Block accidental payments" to reject payments that buyers send by mistake. With this option, you block duplicate invoice IDs that a buyer can create. As a result, you will only receive payments for a single invoice.
Also, you can block payments made by eCheck transfer for all websites. However, you cannot block eChecks made to eBay.
Above all, Paypal allows you to block payments made by buyers who initiate a payment from the "pay anyone" subtab of the Send Money button. You will not get payments from this option if you check this box. Nonetheless, the website allows you to enter an alternative payment URL for your customers.
How to Use iPhone to Block Other PayPal Users?
You can use your iPhone to block other Paypal users by using the Safari web browser or Paypal's own dedicated mobile application, which you can find easily on the app store. The process is quite simple; you just have to go into the contact list and block desired contacts.
Let's look at how to block someone on PayPal on iPhone using the iOS application.

The initial step is to log into your account. To do so, tap on the PayPal icon on your iPhone, and

enter your login credentials

. When successful, it sends you the PayPal dashboard.

Tap on the Send option, and you will see a list of top contact individuals at the top, and beneath it will be the PayPal contact list.

Go through the list to find someone you need to block. After spotting the individual, 

tap on the three-dotted section

on the right of the name and select Block. That is how to block a seller on PayPal!
When using Safari, follow the step stipulated above, as they are similar to using the PayPal website to block a user.
Among frequently asked questions is if you block someone on PayPal will they know?
No. There is no direct method of knowing whether someone has blocked you on PayPal. When you try to send money, the transaction will fail or be reversed. Again, when you try to search for the recipient, whether in the PayPal directory or any details about them, you will not find them. This is a positive indication that you have been blocked.
How to Block PayPal From Accessing Money in Bank
You can stop PayPal from deducting money from your bank account by unlinking your bank card/account from your account. This means that PayPal will no longer have access to the money in your account. You can do this by going into the bank details option in your Paypal account.
Here is how to block PayPal from bank account. But this procedure is for PayPal business accounts.
Sign into your account using your sign-in details.

Place your cursor over the Profile link at the upper part of the main screen.

Select the Add or Edit Bank Account link

and review your options under Bank Account. You may see one or multiple accounts connected to your business financial institution.

Find and click the Remove link option under the bank account you want to stop deducting money from.

Click Yes or OK

when prompted. Remember, if you stop withdrawals from your Primary account, usually designated in the status column as a Primary Confirmed bank, you will be prompted to replace it with a different one.
With the above procedure, you have stopped PayPal from taking money from your bank account. Now, log out of your account or perform other actions.
You can also block PayPal Debits on your account. To do so, log into your account and click on the Profile tab. Go to the My Money tab, and select the Update link under My preapproved payments. Scroll to select the Merchant you want to cancel.
Click on Cancel, followed by Cancel subscription, and select Yes to confirm.
How to Block PayPal From Your eBay Account?
You can block PayPal from your eBay account by unlinking the account from your eBay ID first. For this, you can go into the settings and click on the banking details. Simply remove the Paypal account from that section, and you are good to go.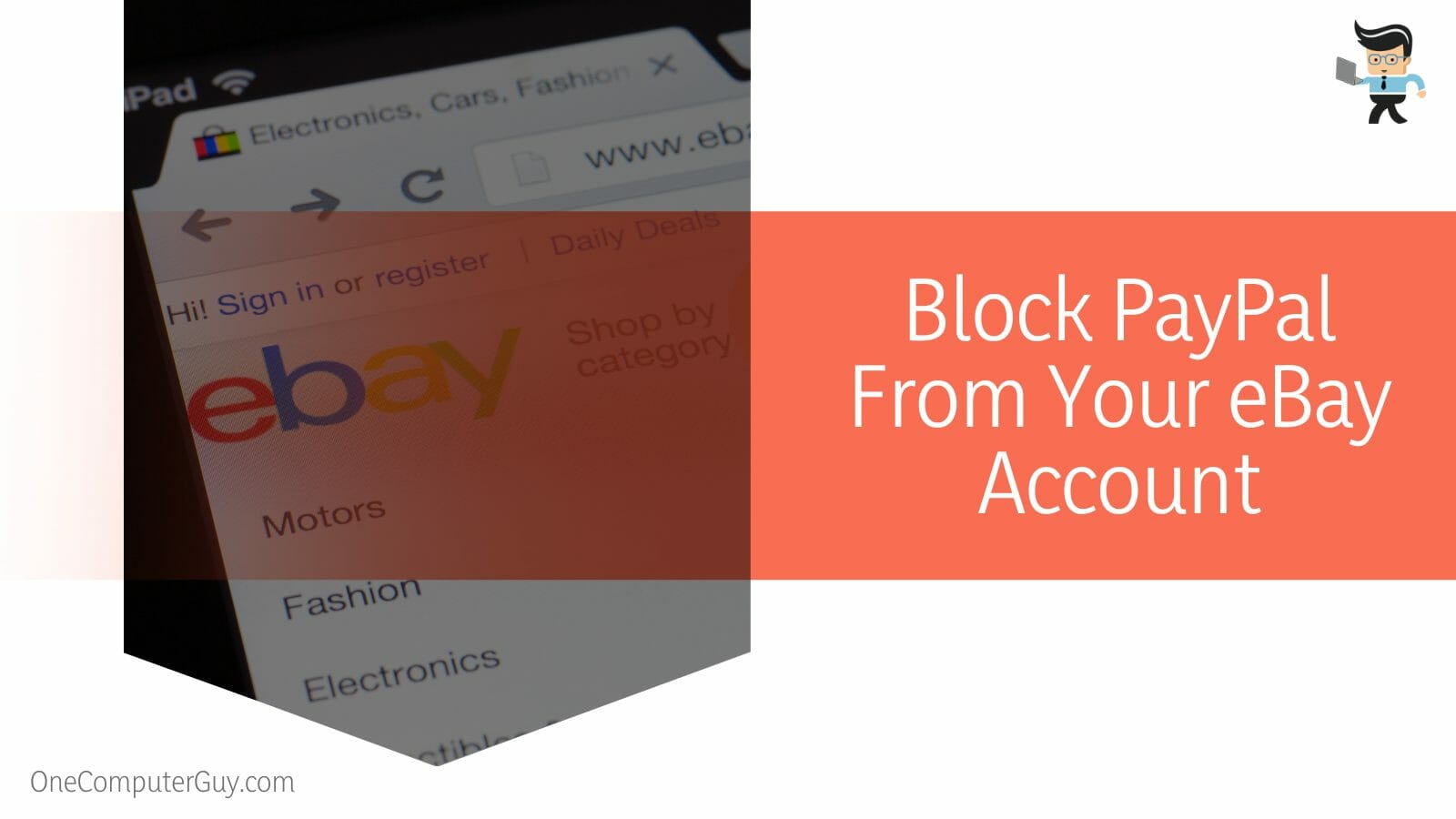 The quickest way to block PayPal on your eBay account is to unlink your account on the eBay app or site using the steps below:
Log into your eBay account using a website. You will need your login credentials.

Go to the My eBay section of the dashboard. Click on it and

select the Account tab

.

This section has your PayPal account link (on the left side of the screen). Click on it and select the Remove button. This action will

remove your account from eBay.
Conclusion
This is a thorough analysis of how you can block someone on PayPal or stop PayPal from deducting money from your account. Here are key points:
You can block people from sending money to you mistakenly by checking the option that prevents duplicate invoices.

Also, you can block people requesting money from you by simply blocking them.

You can delink a bank account from PayPal to prevent PayPal from deducting money from your account.

Buyers and sellers can block people on PayPal. 
Use the above procedures to remove undesirable money requests or payments from your account.