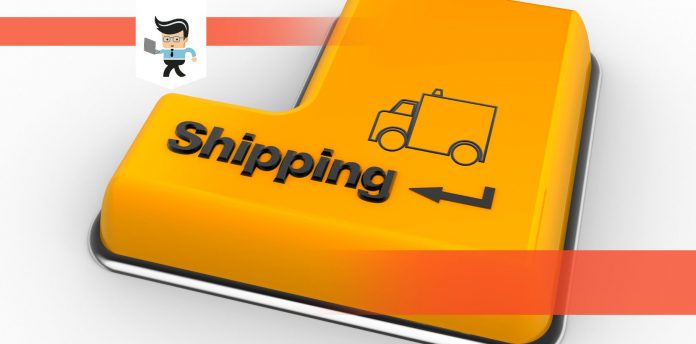 How much does it cost to ship a laptop, and what are the different ways you can do it are some questions we will tackle in this detailed shipping guide.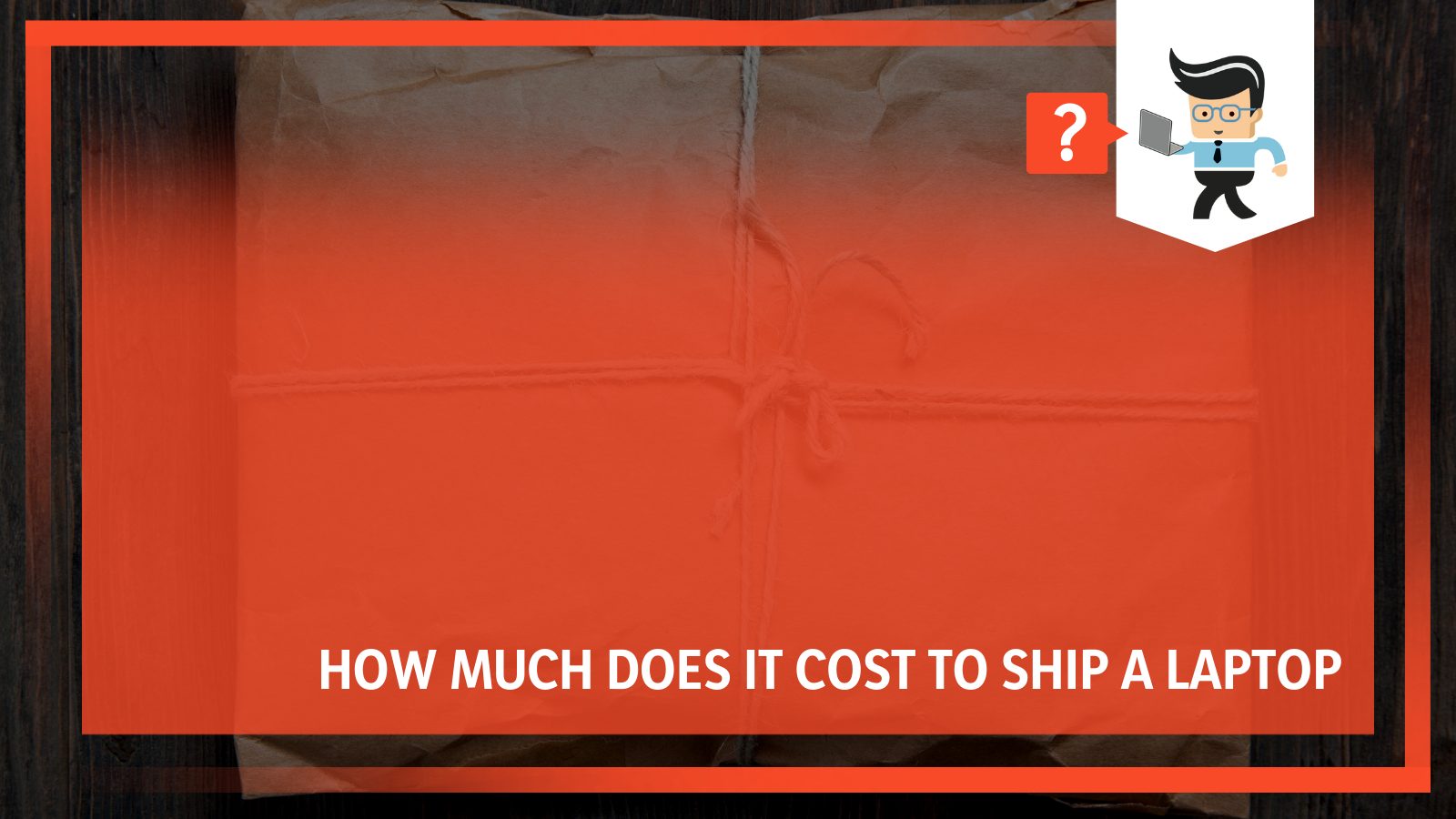 In this guide, we will answer all these questions and discuss the shipping carriers that can get your computer to a new destination and their shipping rates for regular and fast deliveries.
Read on to know everything you need for the whole process, from packing your laptop right to shipping it to the correct destination, with the most affordable option and the safest shipping.
How Much Does It Cost to Ship a Laptop?
The laptop shipment costs can vary based on different methods of shipping. For instance, shipping through UPS can cost around $47.74, and if you ship using your own packaging and ground service, the cost will come down to $17.05. Other add-ons, such as insurance, might end up increasing the shipping cost.
– Comparison of Shipping Options
When we consider the most efficient shipping option, we have a variety of choices that increase in range and vary depending on our possibilities. The first method of shipping that we will discuss in this guide is USPS, and it is actually the best way to go if your laptop is smaller than 15 inches in size. You can never go wrong with the US Priority Mail, and all you need to do to get going is take a medium flat rate shipping box, which you can then use to pack your laptop with a lot of bubble wrap.
Even if your laptop device is more than 15 inches in size, USPS will still be your best choice for many reasons. Since the system is government-owned, the Postal Service can offer the cheapest ground service rate of all our options. Once you have a more affordable base cost, you can also add extra add-ons like insurance, for instance, and the price will still be very close to that of its two competitors.
All in all, UPS is a tried and tested method for shipping your device. According to our research team's analysis, a lot of customers have reported that they were pleased with shipping their laptops using this method.
So can you ship a laptop through USPS? The answer is yes, but to confirm USPS ship laptop internationally option's availability, you should phone their office first.
How Much Are Laptop Shipment Expenses via USPS?
It will cost somewhere $14.35 to ship a laptop using USPS. This is the minimum fee without add-ons like insurance or fragile shipment option, which can increase the price of the shipment up to $40 and sometimes more.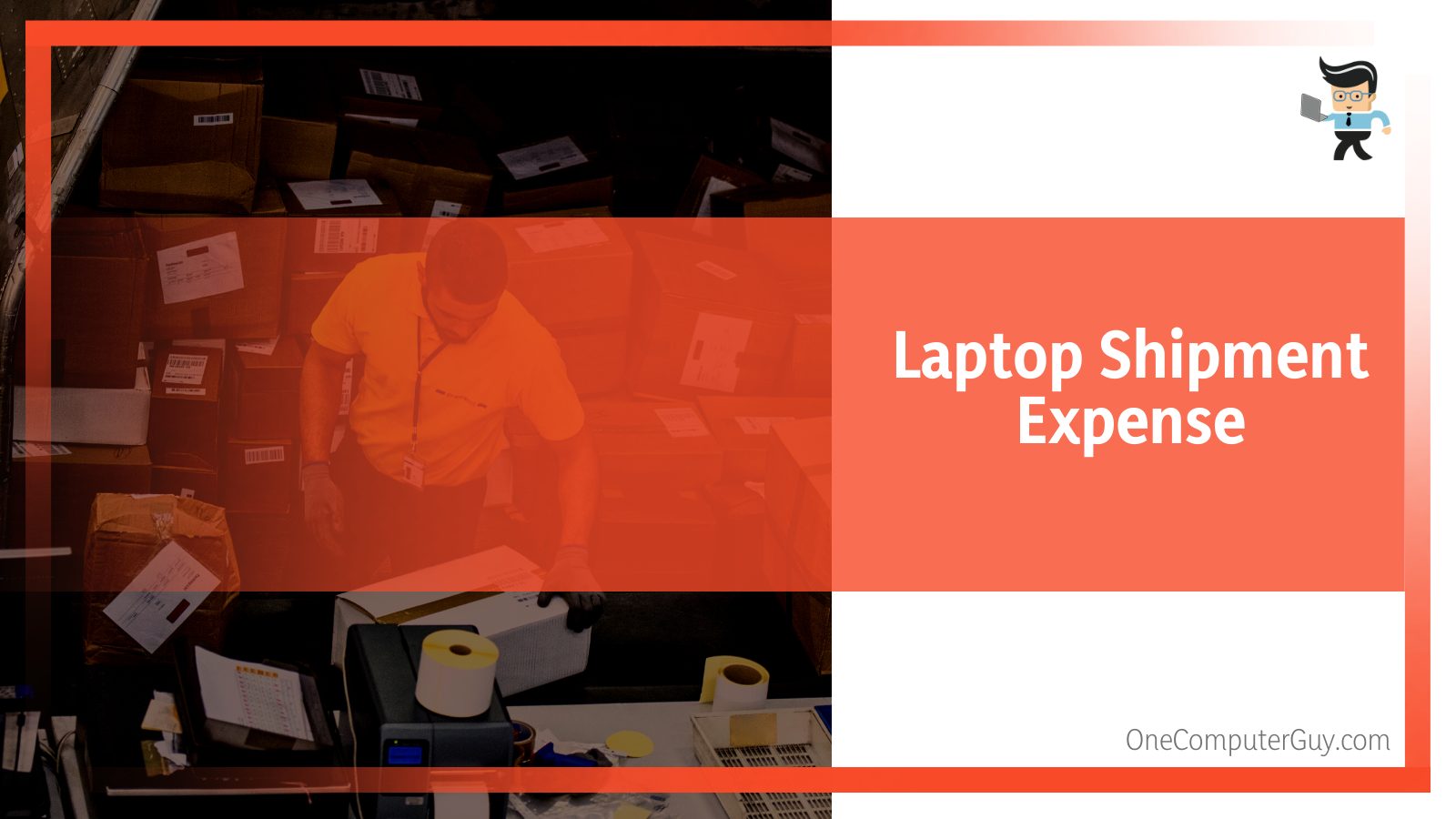 – Process of Shipping With USPS Priority Mail
The US Postal Service Post Office is the first place most people go to when they decide to ship their laptops safely. It is the best way to ship a laptop. USPS has been using the flat rate boxes system for many years, which offers you one single rate for any tier of the box you use. The first thing you need to do when you are shipping laptops with this option is to look at the size of your laptop's display.
If your display size comes under 15 inches, you should do okay with a medium-sized flat rate box which you can get at around $14.35 minus any extra add-ons at this time. Add-ons are shipping services like insurance which goes up to $1000 and is not included. It also includes handling fragile shipments. If you want to have both these add-ons, you can look at a total price of $40.05.
If the laptop you are shipping is more significant than 15″, you can decide to package it yourself using your own box. Since the shipment's final cost is determined by its weight, we will suppose that your device weighs 3 pounds. With that estimate, ground service will come to around $16.17, and two-day shipping would be about $19.05. This estimate does not cater to any additional add-ons.
Comparability, USPS allows you to have the security of included insurance for as low an amount as $15.95. The reason we rank them better is that they also have better reviews than UPS when it comes to transit and package handling.
How Much Will It Cost to Ship a Laptop via FedEx?
Shipping a laptop via FedEx can be quite expensive as the carrier is known for high prices in comparison with competitors, even for ground shipment. But they offer $100 insurance that can be appealing for many.
– Benefits and Issues of FedEx Shipping
However, we have more options, including FedEx and the less popular UPS shipping. The first thing to take note of is that if you want a service that can be cheap, FedEx is something you should definitely stay away from as the system is known to be more expensive than its counterparts, even for the ground service.
However, the security that they offer for $100 of insurance might appeal to you as it can provide complete safety for your package in transit with its highly secure box.
It is best to call your desired career and report all of your needs and your selected add-ons to them before you ship so that most of your expected needs can be met.
– Process of Shipping With FedEx
FedEx is a popular choice of carrier to ship your laptop. You could decide to go for one of the standard boxes they offer. In our example, we will choose the small rectangular box that costs $4.99 and fits laptops up to 17.3 inches. If you decide to go for the standard ground service or the five-business-day shipping, you can expect to dish out at least $41.18, and this excludes packaging.
If you put them all together, you are looking at a figure of $46.17 for standard ground shipping. If you choose a two-day shipping option with the traditional box, the total will be $50.25. One perk of FedEx is that they offer a special laptop box that the carrier will pack with your laptop for the cost of $22.99. Overall, including standard ground service shipping, you can expect a figure of $51.20; for the two-day shipping option, it will be $96.64.
If you would like to go for a cheaper option, the most affordable that you can find on FedEx is $15.95, which is valid if you use your own box and have no insurance. If you want your package insured, you can get it at 100 at no extra cost. If you want more insurance, you can have it for an added cost, just like UPS.
Since these are all estimated price ranges that can change at the time you ship, it is best to go to your local FedEx shop for all the latest information if you decide to ship.
How Much Can the UPS Shipping Cost?
A UPS shipment for a laptop can vary based on your parcel's overall weight and the shipment option you choose. If you decide not to use express services and ship it yourself then the overall cost will be around $17.05.
– Benefits and Issues Of UPS Shipping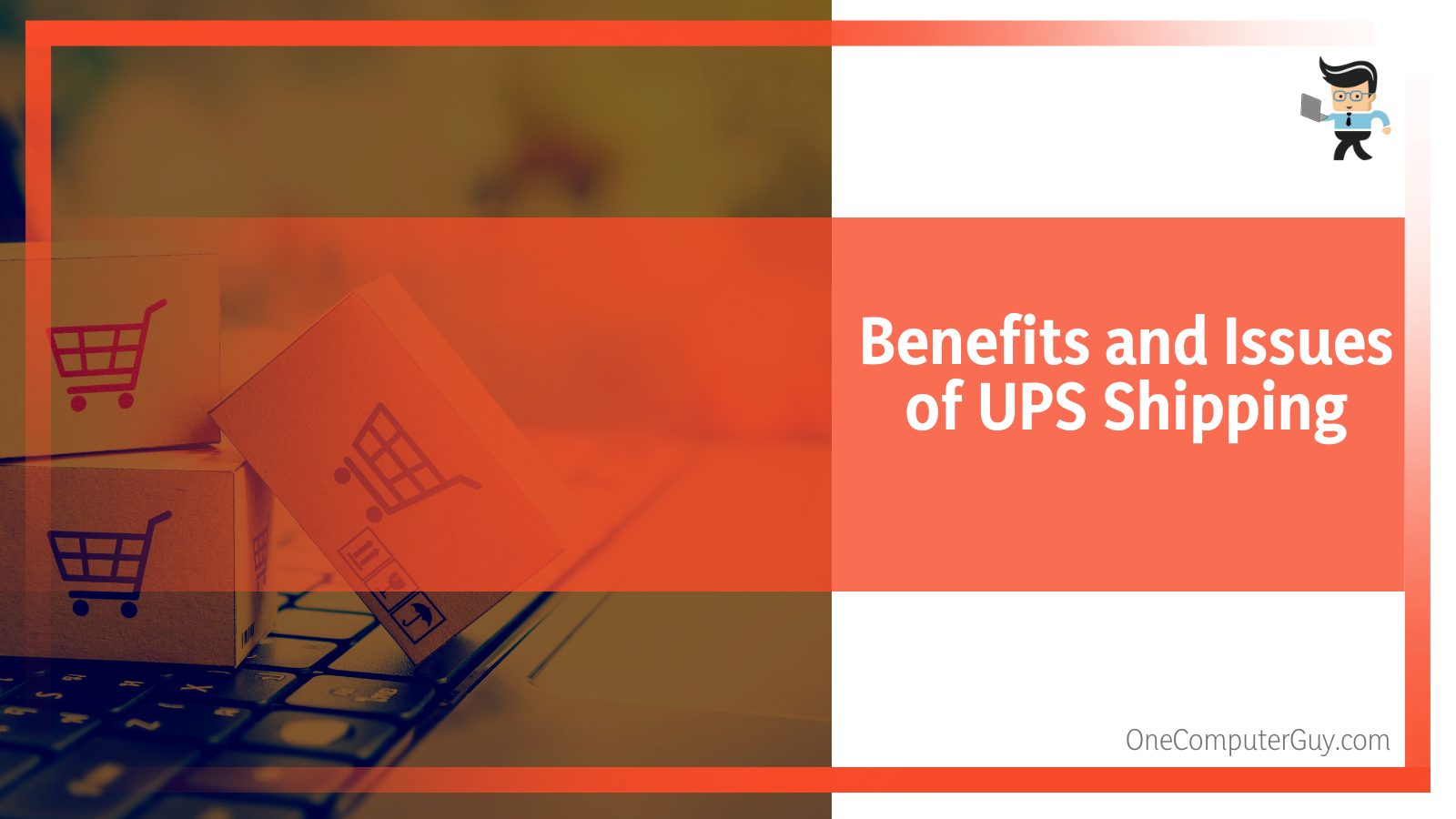 Even though UPS is generally an excellent shipping option for laptops that are bigger than 15 inches in size, it comes with its own issues and benefits. The first thing you must remember if you go with this option is that you will need to be able to use your own packaging, and the packing process will be your concern.
Coming to the benefits of this process, the most important one over the USPS is that you get $100 of insurance included in your package when you get this service. If you are someone who likes extra security, the express shipping and laptop shipping boxes of the carrier are an excellent way of ensuring the safety of your laptop and making it the cheapest page of the three.
However, the system has limitations, and one of the main reasons we placed it under the other options in the list is that it has some terrible customer reviews online that speak very poorly of its service.
This is one of the many reasons that placed UPS in last place. While the carrier's prices may look tempting, we were not impressed by the reviews we saw online. We advise you to ensure your parcel for the amount of the laptop separately so it does not come to any significant harm.
– Process of Shipping With UPS
If your laptop is more significant than 15 inches in size, UPS is an option you can go for. With UPS, your shipping price is determined by the total weight of your parcel. In our example, we will consider a 15.6 inches laptop that costs around 3 pounds, and we need to have it shipped in one of the Express Ship boxes of UPS within two days. In this situation, the total cost will be around $47.74.
If you decide to use your own shipping instead of going for ground service, you can lower the cost to $17.05. This assumes that you are not using express service. If you decide to do this, you will need to package your laptop correctly with a lot of bubble wrap and firm padding.
The prices of sending a carrier through UPS vary as you could get a different cost depending on the UPS store you call, and this is something you should consider before shipping. Since they also offer custom shipping for electronics, this would allow you to protect your laptop in a box that ensures its safety. While this does mean a higher overall cost, there is the security of knowing that your device is safe.
While UPS includes insurance in their shipments of up to $100, you can always choose to add more at an additional cost if you want.
How to Ship a Laptop by Yourself
The process is easy if you decide to ship your laptop yourself. Start by making sure you put a screen protector on your device to prevent scratches. After this, you need to place a series of softly padded clothes to cover your device, or you can use a
padded laptop box
. Now fix your laptop carefully in the middle of your padded packaging.
Cover your device's sides from top to bottom, using only soft items that ensure your device will be safe. It is now essential to choose a suitable Priority Mail, and you can find the processes of different options in the sections below. If you would like to get your laptop to its destination as one parcel, select the one that suits you and your device best.
Conclusion
This guide has established that there are multiple carriers shipping your laptop, different rates, and other shipping costs that can increase or limit your total cost. We have performed a thorough look into what the best methods are, and apart from the guidance on how to use them that we have listed above, we have also gathered this list of bulleted summary points that you can use to carry the knowledge of this guide:
You can pack and ship your laptop by yourself; this process can get your computer to your destination for around 17 dollars.
The UPS shipping method has the best ground rate for shipping your laptop as compared to Priority Mail or other shipping choices.
USPS is the least recommended method of sending your computer as it has not been able to garner good reviews from users despite seemingly reasonable rates of shipping.
We feel that it is an excellent idea to call your selected shipment service before you decide to ship so that you can personally determine what the most reasonable cost of your shipment would be and which extras and add-ons would be best to ensure that your laptop reaches its destination as one item.