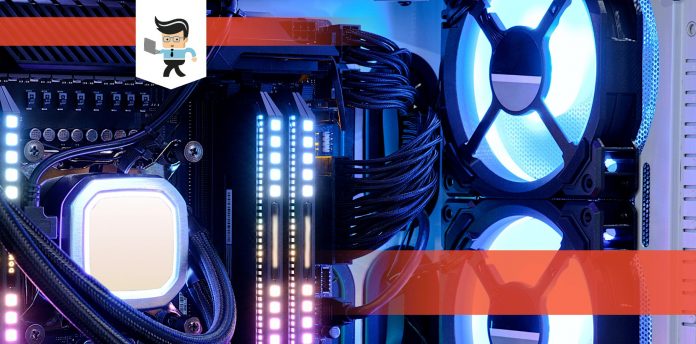 Cybertron computers offer a large selection of pre-built desktop and laptop computers optimized for gaming and offering support and warranty on the machines they sell.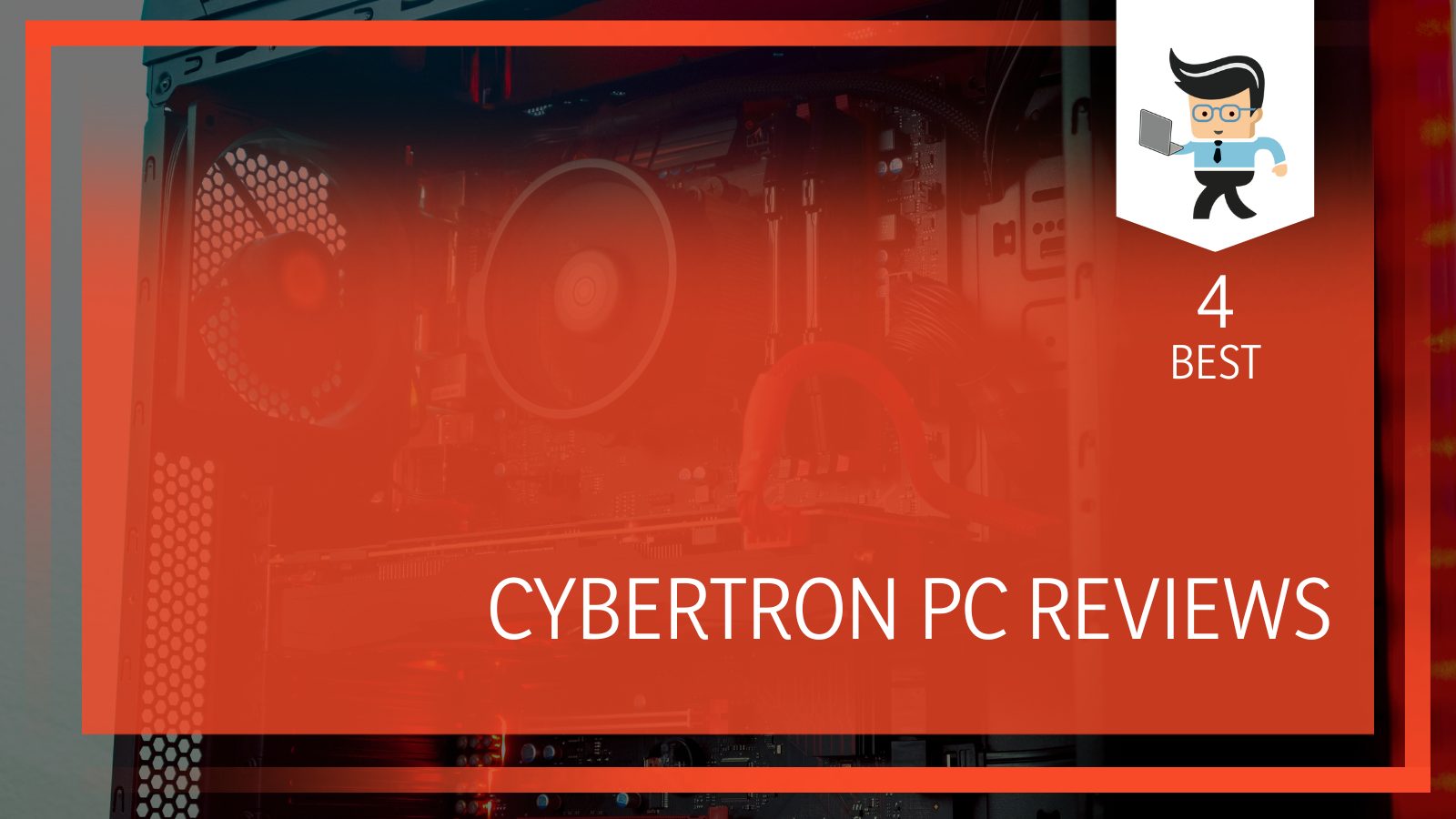 There are several different options available when selecting a PC from Cybertron, and all have advantages and disadvantages. Read on for a review of Cybertron PC's.
Cybertron desktops and laptops are all named for Egyptian-themed gods and creatures ranging from Set to Ra, increasing in performance along the way, and always with the option to upgrade components to the desires of the user.
Like other boutique computer manufacturers, Cybertron offers the prices it does because they buy their components in bulk and use them to build setups for people who lack the time, resources, knowledge or desire to go out and research each component individually and build their own gaming machine from the ground up.

One of the things that sets Cybertron apart from many other boutique computer shops is that they use name brand components for peace of mind to the buyer that they are getting what they pay for, and their parts are in step with the modern trend of having custom colored lights inside the case. So let's dive in an take a look at the Cybertron gaming desktop options.
Cybertron Desktop
All of the components in the Cybertron computer are customizable, but for the sake of a side-by-side comparison the parts listed are the basic components included in the list price for a Cybertron gaming desktop on their website.
CLX Set
CLX Scarab
CLX Horus
CLX Ra
Processor
AMD Ryzen 3 2300X 3.50GHz Quad-Core
AMD Ryzen 5 2600 3.40GHz Hexa-Core
AMD Ryzen 5 2600 3.40GHz Hexa-Core
AMD Ryzen 7 3700X 3.60GHz Octa-Core
Motherboard
ASRock A320M AM4 Socket MATX
ASROCK B450 GAMING-ITX/AC
ASROCK B450 Pro4
MSI X570 MPG GAMING PLUS
Memory
2x 8GB (Total 16GB) XPG DDR4-2666

Dual Channel Memory
2x 8GB (Total 16GB) XPG DDR4-2666

Dual Channel Memory
2x 8GB (Total 16GB) XPG DDR4-2666

Dual Channel Memory
2x 8GB (Total 16GB) XPG DDR4-2666

Dual Channel Memory
Graphics Card
AMD Radeon RX 560 2GB
NVIDIA GeForce GTX 1650 4GB
NVIDIA GeForce GTX 1660 Ti 6GB GDDR6
NVIDIA GeForce GTX 1660 6GB
Operating System Storage
240GB SATA-III 6.0Gb/s SSD
480GB SATA-III 6.0Gb/s SSD
480GB SATA-III 6.0Gb/s SSD
480GB SATA-III 6.0Gb/s SSD
CPU Cooling
Standard Cooling Fan
CLX Quench 120mm Closed Liquid Cooler
CLX Quench 120mm Closed Liquid Cooler
CLX Quench 120mm Closed Liquid Cooler
Power Supply
500 Watt Standard Power Supply
650 Watt Gamdias ASTRAPE M1 (RGB Lights)
650 Watt Gamdias ASTRAPE M1 (RGB Lights)
650 Watt Gamdias ASTRAPE M1 (RGB Lights)
Chassis
Set Talos E1 Micro ATX Tower
Phanteks Evolv Enthoo ITX Tempered Black
Phantek Eclipse P300 Mid Tower ATX Black
Phanteks Enthoo Evolv X Satin Black
Operating System
Microsoft Windows 10 Home
Microsoft Windows 10 Home
Microsoft Windows 10 Home
Microsoft Windows 10 Home
Warranty
Lifetime Labor Warranty / 1 Year Parts
Lifetime Labor Warranty / 1 Year Parts
Lifetime Labor Warranty / 1 Year Parts
Lifetime Labor Warranty / 1 Year Parts
 – CLX Set:
For less than half the cost of an RTX 2080 Ti, you can buy the fully prebuilt CLX Set from Cybertron. It has an AMD Ryzen 3, which is on the low end of the AMD line, but still offers good performance in the midrange market. The power supply is only 500 watts, but given the generally low power draw of the components this shouldn't be a problem. The SSD in the Set is 240 GB which is the smallest of any included SSD on their prebuilt machines.
As expected from their lowest model of computer, the graphics card is an AMD Radeon RX 560. This graphics card is nothing to write home about, but it will run e-sports games and if you turn the settings down on modern AAA games if should run them at 60 FPS without too many hiccups.
There is only standard air cooling for the CPU included with this computer and any liquid cooling will be an extra upcharge.
– CLX Scarab:
The next step up from the Set is the Scarab, which offers some distinct increases in performance. The AMD Ryzen 5 2600 3.4 GHz Hexa-Core is a solid midrange processor which will provide support for the graphics card and allow you to run your games at either higher framerates or higher settings, but unlikely to do both.
The graphics card has been upgraded to an NVIDIA GeForce 1650, which runs on the Turing architecture introduced with the rest of NVIDIA's 16 series and will be able to handle the graphics processing of most modern games at decent settings.
The SSD has been upgraded as well with the Scarab to a 480 GB drive, and includes liquid cooling for the processor and a boost in power to a 650 Watt power supply.
 – CLX Horus:
Many of the features of the Horus are similar to the Scarab, and indeed there is only a difference of $100 between them. It has the same processor, SSD, CPU cooler, power supply, and memory, with a different motherboard and a graphics card upgrade to the NVIDIA GeForce 1660 Ti.
The graphics card upgrade will allow for running games at higher settings while still achieving seamless 60 FPS gameplay, and with the Ryzen 5 you even have a little bit of room to upgrade the card further if you want to keep running the same setup for a few years as games continue to get more graphics-intense.
– CLX Ra:
The Ra has a significant price increase (by about $500) over the Horus for what is not a lot of extra performance. In fact, the graphics card that comes standard on this prebuilt PC takes a step backward from its predecessor, moving from the NVIDIA GeForce 1660 Ti to the standard 1660.
The biggest steps up taken on the Ra are the processor, which is upgraded to the AMD Ryzen 7 3700X 3.60GHz Octa-Core to support any graphics card upgrade you may want to put in to take advantage of the added performance of the Ryzen 7 over the Ryzen 5 of the lower machines.
The power supply is still only 650 Watts, so you may want to upgrade to a 750 Watt version to ensure you have enough power at all times to run your processor, memory and graphics card without issue, especially for gaming.

There is certainly an upcharge for the case, though the Cybertron PC cases do not seem like anything particularly special. They offer tempered glass so you can see the colors of the interior components, but the case should be one of the last things you look to spend extra money on.
Cybertron Laptop
Like many manufacturers of gaming laptops Cybertron calls their CLX Osiris a desktop replacement, claiming that it will do everything that a gaming desktop can do in a mobile form factor.
Comparable in size to an Alienware, there is no mistaking that the Cybertron gaming laptop might better be called a lap-and-a-half top due to the thickness of the base and reinforced bezel around the screen to contain all the associated components and ensure it survives being toted around.
The specifications of the CLX Osiris without any upgrades are as follows
CLX Osiris
Processor
Intel Core i5-8400 2.80GHz
Memory
2x CLX 4GB APPROVED

Total 8GB Channel Memory
Graphics Card
NVIDIA GeForce GTX 1060 6GB
Operating System Storage
WD 240GB M.2 2280 Green SSD
Speakers
Built-in 2 Speakers and 1 Subwoofer
Webcam
Built-In Webcam
Network Connectivity
Intel Dual Band 9560 AC + Bluetooth 5.0
Operating System
Microsoft Windows 10 Home
Warranty
Lifetime Labor Warranty / 1 Year Parts
If you have your heart set on a Cybertron gaming laptop, it is obvious at a glance that the specs simply cannot compete with the desktop setup. There is also a tendency for a laptop to overheat more quickly due to the necessarily smaller fans, and the likelihood that the user will place it on a soft surface such as a couch or a bed and further impede the air circulation.
The mobile version of the NVIDIA GeForce GTX 1060 graphics card is used in the Cybertron gaming laptop, which is one of the best choices Cybertron could have used to create this build. However, at a price tag that starts even higher than their top-of-the-line CLX Ra desktop, the Osiris will never be able to match it in performance. Unless you know that you need to have gaming capability on the go, you are better off sticking to a Cybertron desktop optimized for gaming.
– Support
Cybertron PC support has sales advisors available to consult before making your purchase if you are unsure which option is right for you or you have questions about upgrades you want to make over the standard components offered by the prebuilt designs. They can answer questions about memory, processor and relative performance so you can make the best choice for you and your budget.
– Warranty
The Cybertron PC warranty offers a lifetime support on all the labor on their computers. This means if something fails as a result of their workmanship when they assembled the computer, they will give you a replacement or repair the component for as long as you own the computer.
The parts they sell are covered by a one year warranty from the date of purchase, if anything were to fail internally with the parts used to assemble your machine. If you can prove that it was an error in their assembly and workmanship, then the lifetime warranty applies to the labor on those parts.
Conclusion
If you want to buy one of the Cybteron gaming desktops, take the time to learn what you want from your machine and know which options you want to upgrade when you are customizing your computer. More than likely, even if you are looking for a high end setup, you should not go for the Ra.
It would be better for you to customize either the Scarab or the Horus with the motherboard which will support the memory you want, maybe upgrade to 32 GB of RAM instead of 16 GB if you are looking for a better gaming experience, and definitely upgrade the processor and graphics cards to the best options available in your budget.
If you are looking for a performance gaming machine, unless you really, really want a laptop, do not go for the Osiris. It is more expensive at its baseline than the Ra for less RAM, a mobile graphics card, and the associated overheating problems that come with laptops with all the components packed so densely together. Laptops are for being mobile, and a gaming desktop is your best bet for reliable performance.