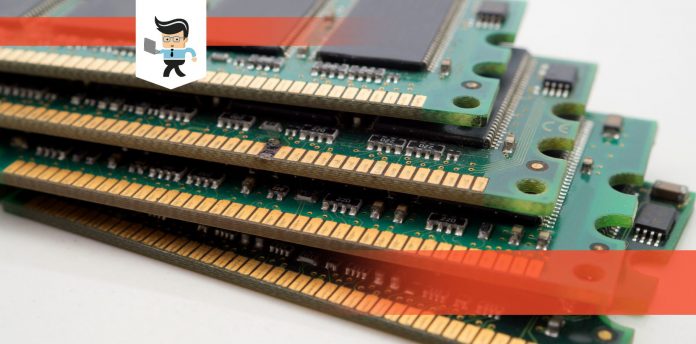 A Crucial RAM test available on their website will give you a recommendation of which RAM to upgrade to. The speed and latency of the recommended RAM will give you an idea of how your Crucial RAM will perform in the applications you intend to use on your computer.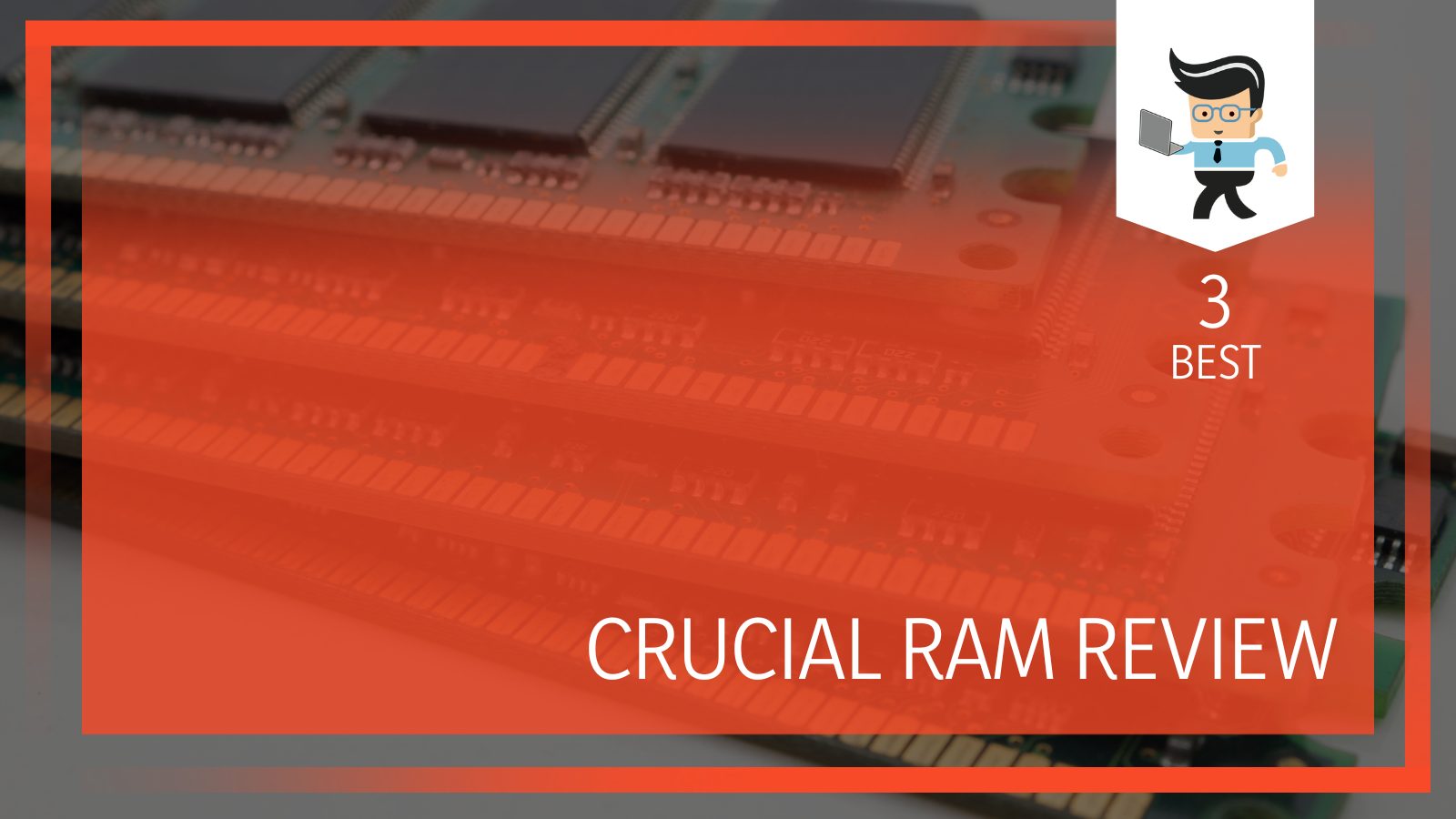 The Crucial RAM memory brand is a line of RAM from the chip manufacturer Micron, suitable for running gaming PC's and holds up well against RAM from other manufacturers.
Crucial offers three different lines of DDR4 gaming RAM, all boasting competitive speed, latency and density to take your desktop performance to the next level.
Crucial RAM for Gaming
Crucial makes memory modules suitable for gaming without breaking the bank for a gaming PC. The minimum amount of RAM you need for gaming could be anywhere from 2GB for something like Fornite, up to 8GB for more graphics-heavy games. The Crucial RAM for gaming allows you to meet these minimums, and then some, and at least 16 GB of RAM provides a smooth gaming experience.
Crucial produce RAM specifically for gaming called Ballistix, and offers three different types of RAM in their Ballistix line:
Specs:
Density
Speed
Latency
Voltage
Bandwidth
Part Number
8 GB
DDR4 3600
CL 16

(16-18-18)

1.35 V
PC4 28800
BLE8G4D36BEEAK
8 GB
DDR4 4000
CL 18

(18-19-19)

1.35 V
PC4 32000
BLE8G4D40BEEAK
The 3600 MT/s sticks are designed for gamers, reasonable latencies paired with the ability to monitor the temperature of the modules in real-time with an onboard sensor. The 16GB memory kit (2 sticks of 8 GB each) is fast enough to run any contemporary game. This 16-18-18 dual-channel memory was optimized to run on both AMD and Intel platforms.
The Elite line of RAM is designed to be stylish, for people in need of high performance, high aesthetic RAM. It is not the cheapest RAM on the market or even the cheapest offered by Crucial, but it looks pretty cool even without RGB lighting. Due to the all-black look of the modules and the heat spreaders, Elite adds a touch of refined darkness to a high-end gaming rig, particularly for those who prefer not to have a constant light show going on inside their computer case.
The Elite RAM also boasts an XMP that can be enabled with a simple profile in your BIOS allowing you some ability to customize the clock speed for that extra boost of performance from Crucial's top of the line memory. Some experimentation may be necessary to determine the balance of speed and stability when you take your motherboard, processor, and GPU into account.
Specs:
Density
Speed
Latency
Voltage
Bandwidth
Part Number
4 GB
DDR4 2666
CL 16

(16-17-17)

1.2 V
PC4 21300
BLT4G4D26AFTA
8 GB
DDR4 2666
CL 16

(16-17-17)

1.2 V
PC4 21300
BLT8G4D26AFTA
4 GB
DDR4 3000
CL 15

(15-16-16)

1.35 V
PC4 24000
BLT4G4D30AETA
8 GB
DDR4 3000
CL 15

(15-16-16)

1.35 V
PC4 24000
BLT8G4D30AETA
16 GB
DDR4 3000
CL 15

(15-16-16)

1.35 V
PC4 24000
BLT16G4D30AETA
The Ballistix Tactical Tracer RAM features 16 RGB LEDs on each stick of RAM and these RGB LEDs can be customized and tuned using Crucial's Memory Overview Display technology (abbreviated to M.O.D.). Because Crucial offers their own utility, you are not at the mercy of whether or not your motherboard supports RGB for your memory or not.
These specialized memory modules also have their own individual thermal sensors by ST Microelectronics on board, so you can monitor the temperature per stick in real-time, also using the Crucial M.O.D. If you have access to a 3D printer, you can remove the light diffuser and replace it with your own customized bar.
The Ballistix Tactical Tracer RGB DDR4-2666 can be easily overclocked on both Intel and AMD systems and can get to 3100MHz on the Intel Z370 system and 3200MHz on AMD's X470 system. Overclocking results may vary depending on the ability of the motherboard to maintain the computer system during the overclocking.
If you are able to reach these speeds and maintain a stable internal system and temperature, it behooves you to buy the lower base speed of RAM and manually overclock it to achieve the data transfer rate you desire.
The Elite is not low-profile RAM. If you are planning to use liquid cooling or other components in your computer occupying a high volume of real estate, make sure you have enough clearance around the memory so nothing interferes with it.
Specs:
Density
Speed
Latency
Voltage
Bandwidth
Part Number
4 GB

Single Rank

DDR4 2400
CL 16

(16-16-16)

1.2 V
PC4 19200
BLS4G4S240FSD
8 GB

Single Rank

DDR4 2400
CL 16

(16-16-16)

1.2 V
PC4 19200
BLS8G4S240FSDK
16 GB

Dual Rank

DDR4 2400
CL 16

(16-16-16)

1.2 V
PC4 19200
BLS16G4S240FSD
4 GB

Single Rank

DDR4 2666
CL 16

(16-18-18)

1.2 V
PC4 21300
BLS4G4S26BFSD
8 GB

Single Rank

DDR4 2666
CL 16

(16-18-18)

1.2 V
PC4 21300
BLS8G4S26BFSDK
16 GB

Dual Rank

DDR4 2666
CL 16

(16-18-18)

1.2 V
PC4 21300
BLS16G4S26BFSD
Crucial's Ballistix Sport memory is competitively priced DDR4 RAM and offers excellent performance out of the box. Its XMP profiles provide excellent speeds and no tuning is required to have good timings.
The Ballistix brand has been around now for fifteen years, and when you compare specs you may be surprised at how competitive Ballistix memory can be. In particular, the 3200 MT/s with 16-18-18-36 is a top performer and a great value.
Beyond its default settings the Ballistix Sport LT 3200 memory is able to overclock up to 3466 MHz on AMD and 3600 MHz on Intel without any trouble. For those looking for a challenge, either using the XMP profile or try overclocking yourself will likely discover even better timings at these speeds.
The Ballistix Sport is a reliable, performance memory both out of the box and when overclocked.
Considerations:
When selecting Crucial RAM for gaming two of the points to consider other than price are the data transfer rate and latency. This is the speed at which the memory can operate, both with how many transfers per second the RAM can make and how fast the RAM can send data.
The lower the latency, the faster information can make it to your screen. The Ballistix Tactical Tracer RAM is the fastest offering in their gaming RAM line. The DDR4 3000 memory can make 3000 mega transfers per second. Latency indicates how fast the RAM can access its own hardware, and the first number in the set for latency is the CAS latency, which is how many cycles it takes for the RAM to access information.
If you are looking to maximize the effectiveness of your Crucial RAM for gaming, remember the following:
When you are installing more than one stick of memory make sure you use memory of the same type.
Don't mix different speeds of memory if you are installing more than one stick of RAM. Many modern motherboards implement technology that will reduce the performance of the higher-powered card to the speed of the lower-powered card.
RAM Memory Manufacturers
Crucial and the subset Ballistix are both part of Micron's global brand bringing performance memory to the general public
There are three major manufacturers of chips for RAM:
Crucial proudly uses chips from Micron to make their RAM, while other builders of DRAM will hide the chipsets under heat spreaders so while you may know that there is a high likelihood of one of the three main chip manufacturers was used in the RAM, you cannot tell which one it is.
Crucial RAM – Memory Brand
Crucial Desktop Memory
DDR

DDR2

DDR3

DDR4

Density
512 MB, 1 GB
512 MB, 1GB,

2 GB, 4 GB

1 GB, 2 GB, 4 GB, 8 GB, 16 GB
4 GB, 8 GB, 16 GB, 32 GB
Speed
333 MT/s,

400 MT/s

667 MT/s,

800 MT/s

1600 MT/s,

1866 MT/s

2133 MT/s, 2400 MT/s, 2666 MT/s, 3200 MT/s
Voltage
2.5 V
1.8 V
1.5 V, 1.35 V
1.2 V
Pin Count
184 pins
240 pins
240 pins
288 pins
Crucial sells DDR2, DDR3, and DDR4 RAM in their online store. There are still some people running XP and Windows 7 machines with motherboards requiring DDR2 RAM, and Crucial still sells memory that fits the bill.
The CAS Latency is lower on earlier generations (DDR2, DDR3) of RAM, but the overall performance enhancements of DDR4 including higher density and transfer rate arguably make it a better choice, so if you have a motherboard that supports both DDR3 and DDR4 RAM, and you have been using DDR3, it may be time to look into upgrading your RAM selection from Crucial computer parts.
Conclusion
The specialized "Ballistix" gaming RAM offered by Crucial has three different tiers to satisfy the needs of any gamer, from casual to professional to e-sports. The ability to monitor the temperature using Crucial's own software offering allows you to keep an eye on the stability of your computer and safely overclock your memory while ensuring the system does not get too hot.
For those looking to marry aesthetics and function, all the Ballistix modules are designed to look good inside the case. The Elite is sleek and black. The Tactical Tracer is gunmetal gray with RGB lightbars customizable in the same Memory Overview Display (M.O.D.) with the temperature monitor. The Sport modules are available in gray, white, or red to complement the stylings of the motherboard and other computer components.
Crucial by Micron is an excellent choice of RAM offering performance, monitoring, customization, and stability, using a chipset from one of the three biggest (and regarded by many as one of the best) manufacturers of chips for RAM in the entire world.
If you are looking to upgrade your RAM and move into the future of memory, Crucial is the place to start.