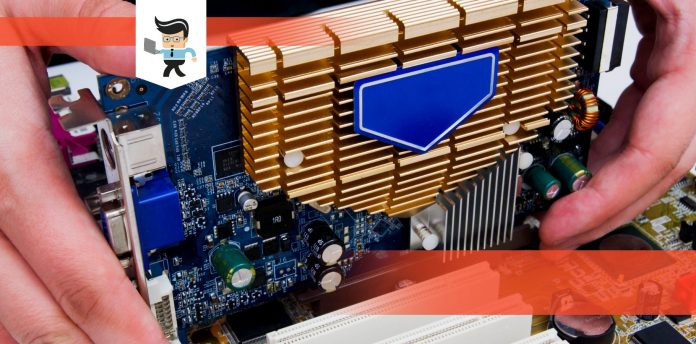 If you are looking for the best GPU for i5 8400, you have come to the right place. For most gamers, the i5-8400 CPU is a standard choice that they will make. It provides everything that you need.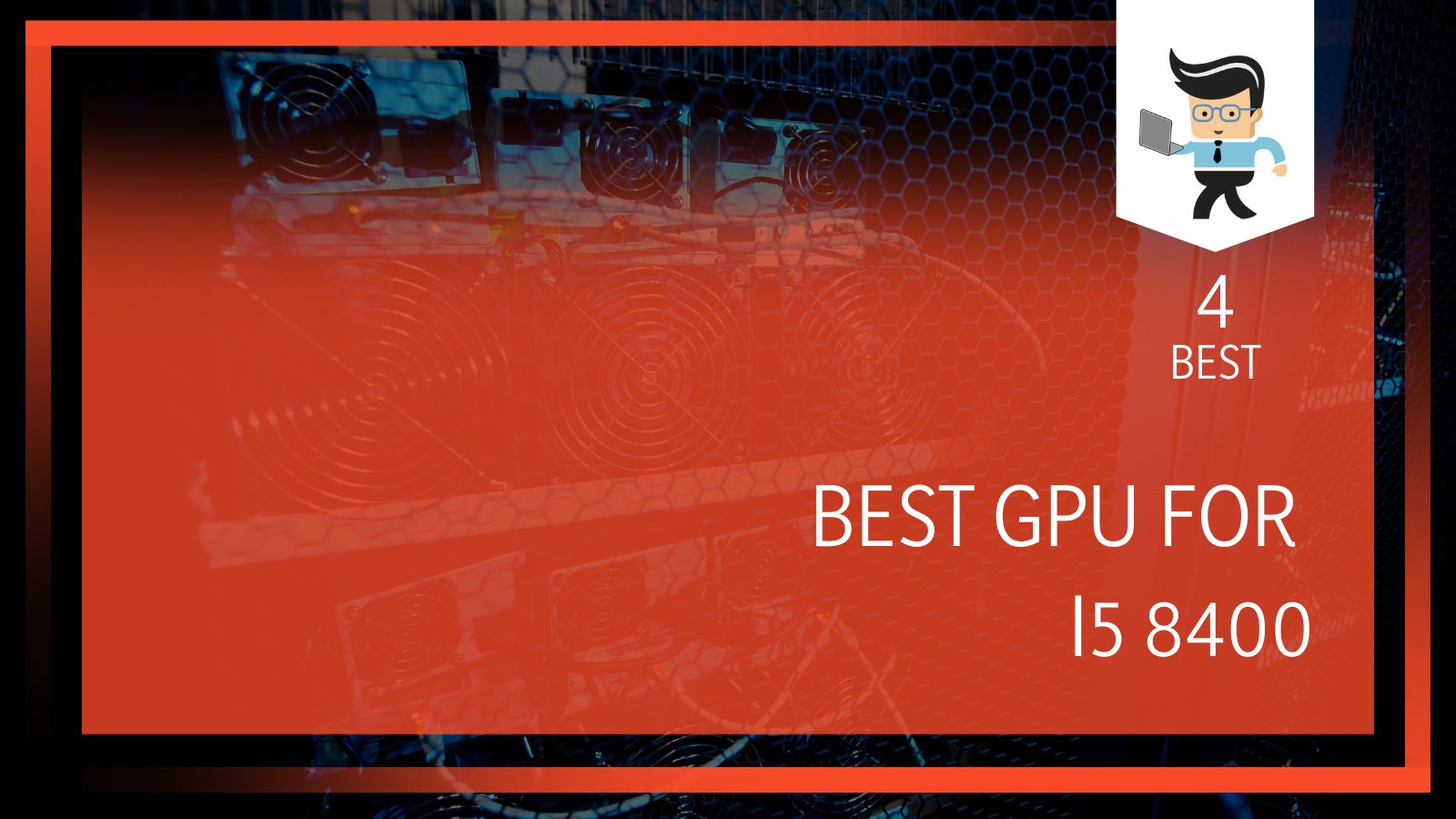 However, it gets harder to determine the right graphics card for i5-8400. You will need to think about a few different things and then look at your setup to see what you have the capabilities to handle. Some of these graphics cards can add quite a bit of heat and heft to your CPU.
Comparison Table
What Is The Best Graphics Card For i5-8400?
So what is the best graphics card for an i5-8400? There is some debate about, we will admit. People tend to get stuck on their certain cards or brands and then they don't move on from them, but you shouldn't be that way. When you are first looking, you should be open to any and all GPUs on the market.
Even so, we've broken down some of the fan favorites in each category so you can get a quick-hit list of all the options.
The first card to consider is the MSI Video Card Radeon RX Vega 56 Air Boost 8G OC. This card falls into the middle of the range for price and performance, but you are getting quite good performance for the price.
It is particularly great for gaming on a 1080p 144hz monitor or 1440p 60hz monitor, so if you have either of those, you can stop your search now. If you have a 4K monitor, I would suggest maybe looking at a more powerful card.
This is one of the best GPUs for i5 8400 because it is quite a good bargain for the price. It is just powerful enough that you won't overwhelm the rest of your system and you'll still get great visuals. This is a good place to start if you are just getting your toes wet.

It is also important to note that the Vega 56 is FreeSync compatible which will help to future-proof your purchase. If you need something that is compatible with G-Sync, continue onto the next GPU for i5 8400.
The Nvidia GeForce GTX 1070 Founders Edition is another mid-range GPU, but it is a bit more powerful and has G-Sync capabilities. If you are going to use this GPU for i5 8400, once again you should have either a 1080p 144hz monitor or a 1440p 60hz monitor.
With this set-up, most of your games will run pretty well above 60 FPS and can even go above 100 FPS in some situations.
If you have a 1440p 144hz, you may want to consider getting a more powerful card. Interestingly enough, the GTX 1070 will also work pretty well for 4K gaming if you are willing to drop below 60 FPS. If you aren't, then you will need to find a more powerful option.

It is important to note that the Nvidia GeForce GTX 1070 Founders Edition will not work with FreeSync. If you need that, you need to go back to the above option.
The EVGA GeForce GTX 1080 is probably one of the best high-end GPUs for an i5-8400. It is perfect for all kinds of games, including some of the most visually advanced. Use this GPU while gaming on a 1440p 144hz monitor.
Really, this GPU is a match made in heaven with most systems. Most of the time, you will be able to clock in at more than 60 FPS, and sometimes you may even be able to go more than 100 FPS in 1440p. YOu will get more frames at other sizes as well, but most people have remarked that they don't really notice the difference, unfortunately.
If you are going to game in 4K, the GTX 1080 is a great choice, but you will have to adjust the settings quite a bit to get the steadiness that you will need to be effective.

Of course, the GTX 1080 is G-Sync compatible. If you want a higher-end GPU that will work with a FreeSync monitor, you should consider the AMD Radeon RX Vega 64.
The EVGA GeForce GTX 1080 Ti SC Black Edition Gaming is a great high-end GPU for an i5-8400. It is perfect for 1440p and 4K gaming, and it is G-Sync compatible.
There are a few people who probably won't get the most out of this card that this is those who are looking for a 1080p gaming card. You really don't need this much power. However, for everything more, you will get a lot out of it.
You will need to play with the settings a little bit and really see what works for your setup, so be prepared to spend some time trying new things out. Don't be afraid to try something that you wouldn't have tried before with this card, especially in the more visually impressive games.

There is something to consider about springing for a better, higher-end GPU so that you can future proof your computer and be able to play all the best games.
Things to Consider When Picking The Best GPU For i5 8400
When you are picking the best GPU for i5 8400, there are a few different things that you need to take into consideration before you make your final choice. While these won't make or break the choice you make (in some cases), it can help you to limit the number of choices that you have. When picking a GPU, be sure to look at the following:
1. The Resolution Of Your Monitor
Higher resolutions in a monitor will put more workload on the GPU and you will need a stronger or better one. If you have a higher-end 4K monitor, you will want to get a higher-end, more powerful GPU than if you have a 1080p monitor, for example.
You just need to be careful about reaching the full potential. If you have a 4K monitor and you get a lower-end GPU, you will be able to use it, but you just won't really reach its full potential and you'll be losing money.
2. Your Refresh Rate
If you want to get the most out of your monitor and your GPU, you will want to maximize the FPS. However, if you only have a 60hz monitor and there isn't a plan to make an upgrade to it at any point soon, you will waste your time and money on a 100+ FPS refresh rate. It just won't be put to good use and you'll have wasted a lot of money in the support for it when the performance isn't that much better.
If you are planning to upgrade your monitor at some point in the future, then you may want to go for a higher-end option because monitors just keep getting better and better.
3. G-Sync and FreeSync
Nvidia's G-Sync and AMD's FreeSync technologies sync your graphics card to the monitor's refresh rate. This is a technology that has significantly change the way people game. The end result is smoother, better to regulate, and easy to use. Both will function in ways that are similar to V-Synch but without the input lag that people hate.
G-Synch will only work with Nvidia cards (in general) and FreeSync only works with AMD cards. You will have to know which one you need before you purchase the GPU. There are some monitors that will work with either, but they are few and far between and usually, those people know what they need.
4. What Games Do You Play
There are some games that require more CPU power than others and some will use more GPU power than others.
If you are going to play games that are more CPU intensive, including some esports games, you will not need to get a GPU that is all that powerful.
If you will be playing GPU intensive games, you will want to use cards that have a bit more power. Everyone has a different opinion, so the best thing to do is watch some of your own YouTube favorites to see what people are doing.
At the end of the day, you need to make your own decisions about what the best GPU for i5 8400 is and what it isn't.
The truth is that you know what will work for you and what won't. There are just too many options to look at one list and be able to choose the proper option that will fit.
Remember that you should watch videos, listen to professionals, think about your budget, and then make a decision. This is a big purchase, so it isn't something to do off the cuff.