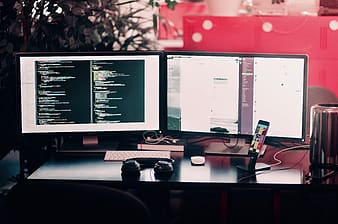 If you need to select a GPU for 1080P 144 Hz monitors, you've come to the right place. Now that you've selected a full HD monitor with a high refresh rate, you need to make sure the graphics card you pick can take advantage of the features of the monitor.
Read on to find a comparison of graphics processing units that will do the best job making use of a full HD monitor and support modern gaming suites.
Best Graphics Card for 1080P 144 Hz Monitor
If you have an Intel setup and are looking to get a video card for 1080P 144 Hz monitor, the GTX 1060 will run most modern games, both e-sports and AAA games. There are some drawbacks to the 1060, including the lack of SLI which prevents you from adding a second graphics card down the line.
If you have an AMD rig, then your best option is to go for the Radeon RX 580. It is AMD's direct competitor to the GTX 1060 and will allow you to make use of your full HD monitor and play your games at 60 FPS.
| | | | | |
| --- | --- | --- | --- | --- |
|   | Radeon Vega 64 | GTX 1060 | Radeon RX 580 | RTX 2070 |
| CUDA Cores | N/A | 1280 | N/A | 2304 |
| Stream Processors | 4096 | N/A | 2304 | N/A |
| ROPs | 64 | 48 | 32 | 64 |
| Base Clock | 1247 MHz | 1506 MHz | 1257 MHz | 1410 MHz |
| Boost Clock | 1546 MHz | 1708 MHz | 1340 MHz | 1620 MHz |
| Single Precision Perf. | 12.6 TFLOPS | 3.7 TFLOPS | 6.2 TFLOPS | 6.3 TFLOPS |
| GPU | HBM2 | GDDR5 | GDDR5 | GDDR6 |
| Architecture | Vega 10 | Pascal | Polaris | Turing |
The Vega 64 is a nice option to have if you want a gaming experience comparable to the middle to high range NVIDIA cards.
The Vega architecture, represented here by the Vega 10, is focused on delivering faster cards with higher clock speeds. The compute units of the Vega 10 have been completely redesigned for optimization, reducing the amount of the physical wiring inside them.
The Vega architecture supports both standard DirectX-based rendering through the use of a new geometry engine and shader support. The pixel engine is redesigned to handle the high-resolution and high refresh rate displays used by modern gamers. AMD doubled the L2 cache available for the GPU to use and freed up the entire cache so that all the logic on the Vega chip can access it.
Design
The design aesthetic of the Vega 64 means it will not be out of place in a high-end gaming rig with embellishments. It has a sculpted black casing with red stripes running at an angle at both the top and the bottom of the card with two fans that spin in opposite directions to counteract turbulent airflow and deliver the most efficient cooling to the GPU.
Performance
Early marketing and buzz for the AMD RX Vega 64 promised that it was being designed to be a direct competitor to the GTX 1080.

The Vega 64 holds its own and delivers performance that is just slightly shy of what the GTX 1080 can deliver. However, its performance and competitiveness drop when overclocked versions of NVIDIA's GPUs enter the scene. A factory-overclocked GTX 1080 will outclass a stock Vega 64, especially given the price premium of 1080.
The GTX 1060 is a fantastic mid-range graphics card. It shouldn't have a problem gaming on the highest settings (depending on the specifications of the processor and memory you have in your machine) and still achieve 60 FPS in 1080p.
This card will run AAA games reasonably well, with framerates averaging above 60 FPS, but you will probably have to turn some settings down like shadows, ground clutter, and liquid effects.
If you intend to play low demand games such as Counterstrike: Go, Overwatch, Fornite or similar, and AAA games without maxing out the settings, something like the GTX 1060 will be more than enough. If you have a G-Sync monitor or FreeSync monitor that supports NVIDIA GPUs, this card is good for e-sports.
The NVIDIA GeForce GTX 1060 marked a great time for PC gaming enthusiasts, marking an increase in performance and a shrinking silicon profile, something that's happening again in 2019 with the development of the 7nm architecture for GPUs pioneered by AMD with the release of their Vega 56 and 64 cards.
The Radeon RX 580 is still the direct competitor to the GTX 1060 long after release, offering comparable specs, speed, and memory.
The GTX 1060 will not allow you to drop in a second graphics card later when you have money to pick up another card at a similar price point because it does not have the ability to use SLI architecture (this is what lets your computer use two independent cards) and if you want to spend the combined price of two graphics cards, you are better off with something like the RTX 2070 which will give you the better performance off the bat.

The introduction of the Pascal architecture has shown we're finally hitting that 2 GHz mark for graphics processors permanently, which is a plus for "team green" (NVIDIA). The increase in performance for this graphics card is nearly the equivalent of upgrading from Intel Core i3 to a Core i5, or the midway point between a GTX 1070 and 1080.
Some FreeSync monitors are supported by NVIDIA and some are not. If you happen to have a monitor which is not supported by NVIDIA to make use of the syncing feature, the AMD Radeon RX 580 is comparable to the GTX 1060 but it will be able to make use of FreeSync and is a good, middle of the road graphics card for 144 Hz monitors.
AMD's Radeon RX 580 uses the same GPU (Ellesmere) as its forbear, but it operates at higher clock rates.
The Radeon RX 580 is the direct competitor to the NVIDIA GeForce GTX 1060 card. The extra performance over the 400 series is a nice feature, but it also plays into AMD's propensity to re-brand existing products.
AMD clockspeeds improved with refinements to the 14nm FinFET process on the 500-series cards, but that's about the start and end of the performance story. Some base clocks have improved significantly, but the maximum available turbo clocks have percentage increases that are only in the single digits.
AMD has introduced a new intermediate memory clockspeed which is new on the 500 series cards over the 400 series. The Polaris GPUs only supported two power states, 'low/idle' and 'max performance.'
Connecting a second display forced the GPUs to utilize the maximum performance state, even if you weren't doing anything to use the full extent of the additional bandwidth, hence the problem with a 2-state solution. Having the ability to enter an intermediate state helps reduce power consumption with multi-monitor setups as well as completing tasks like watching videos.
The AMD marketing material focuses a lot of time and energy on a power-saving feature called "Radeon Chill". It essentially caps framerates to improve overall power use, and it potentially causes additional stuttering. Chill is only officially supported in about 20 games and doesn't work with DX12 or Vulkan.

Overall, even considering the questionable quality of the added features such as Radeon Chill, the RX 580 is still a good 1080P 144 Hz graphics card because it has a high clock rate which will support the higher refresh rate of this full HD monitor and allow you to make the most of your display.
Yes, the RTX 2070 is overkill for a 1080p 144hz monitor. However, by using the RTX 2070 as the gaming GPU for 1080P 144 Hz monitor, you will protect yourself from having to buy a new graphics card anywhere in the near future as display technology and AAA games become more demanding.
Games coming out in the next few years will increase the requirements of your system in order to run them at passable setting and framerates, and a graphics card like an RTX 2070 should keep you set for quite a while. If you think you will upgrade your setup to include a 1440p monitor in the near future, the RTX 2070 is perfect for you. If you have a monitor that includes support for G-Sync or a FreeSync monitor compatible with NVIDIA GPUs, the RTX 2070 is a perfect card to take you into the future.
The NVIDIA GeForce RTX 2080 and RTX 2080 Ti boast the latest Turing technology graphics cards, and they are the ultimate solution to longevity from a graphics card in terms of performance, but their prices are prohibitively high for most PC gamers.
The GeForce RTX 2070 will rise in popularity as the only graphics card with real-time ray-tracing anywhere near an accessible price point for a PC gamer. Yes, NVIDIA is releasing drivers so that some of the 16 series cards can make use of ray-tracing capabilities, but they lack some of the native architecture present on the RTX cards for rendering this data.
NVIDIA's xx70 cards have always been defined by sitting at a mid-range price point with performance that touches upon some of the aspects of their high-end counterparts. This is particularly true if you are comfortable with overclocking your machine.
The Turing graphics processing technology inside the NVIDIA RTX 2070 continues this trend, but this time it offers playable 4K gaming performance (for planning far beyond the upgrade from full HD to quad HD) but it also comes with a higher cost of entry.
While it possesses Ray Tracing (RT) cores and AI-powered Tensor cores, it has noticeably fewer compared to the rest of NVIDIA's Turing line.
Like the 1060 and other modern cards, the RTX 2070 doesn't support pairing multiple GPUs through SLI. If you're looking to set up your rig with multiple graphics cards, you will have to shell out the extra money on a higher model of graphics card from NVIDIA in order to do so.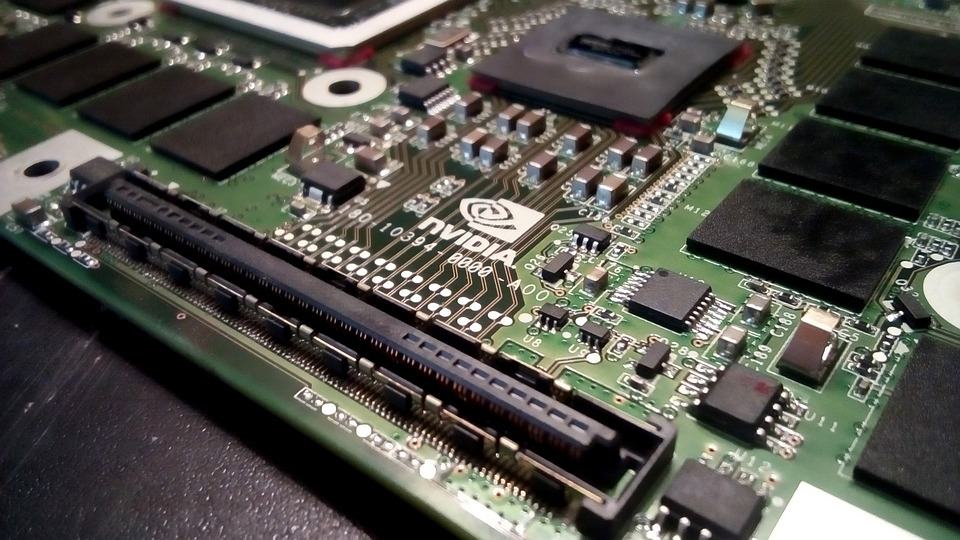 The NVIDIA RTX 2070 offers comparable performance to the AMD Radeon Vega RX 64 discussed earlier in the post. If this is the price point you want to operate at, keep the same graphics card for 1080P 144 Hz monitors when you upgrade to your next selection, and you use the NVIDIA platform, this is the card for you.
Conclusion
If you use a machine with Intel architecture and you need an NVIDIA product to get a video card for 1080P 144 Hz monitor, the GTX 1060 will run most modern games.
There are some drawbacks to the 1060, including the lack of SLI meaning no multiple GPU setups with this card, or with the more expensive RTX 2070, so keep that in mind as you plan which card to get.
If you have an AMD setup, then your best option is to go for the Radeon RX 580. It is a mid-range graphics card and will offer similar performance to the NVIDIA GTX 1060 GPU, and you will not have to pay the premium to put the VEGA 64 in your machine if you are not planning on upgrading your display or running the highest settings in your games any time soon.