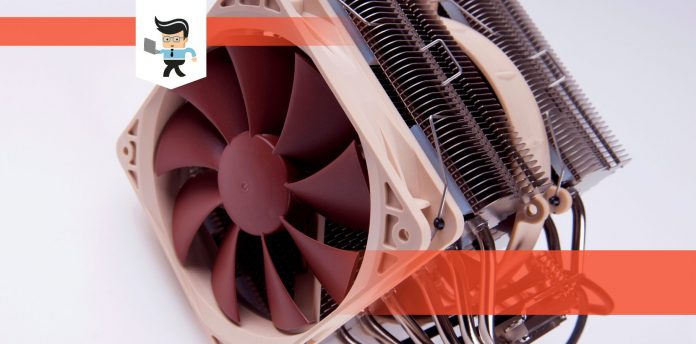 The best AM3+ CPU cooler will come in handy whether you're a PC-building beginner or a seasoned user. With this in mind, you'd surely want to learn more about prospective coolers in the market that can boost your PC's performance.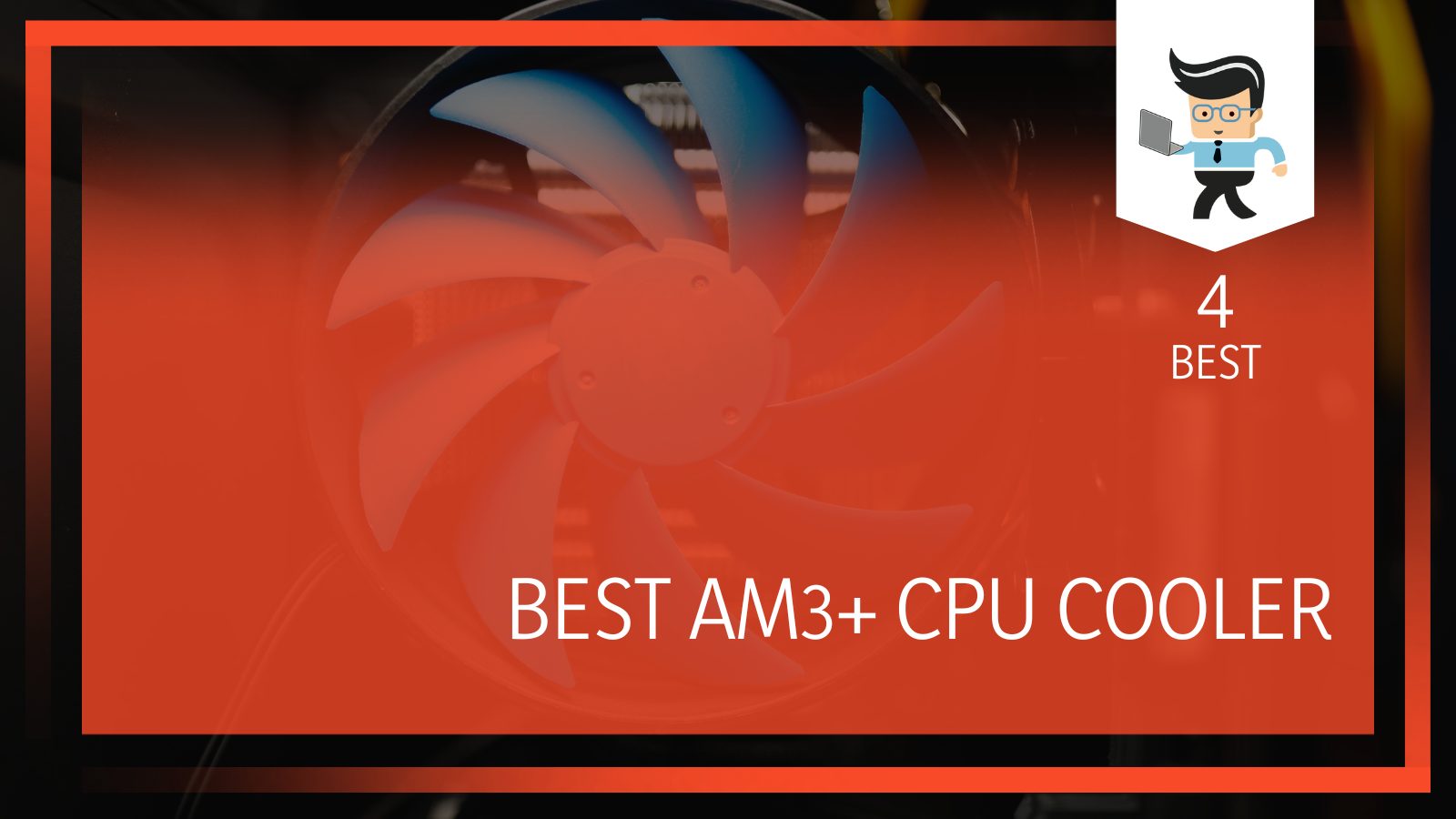 Also, CPU coolers do more than complement your entire rig, they also perform a vital function in keeping your setup working its best. That's why our expert tech team has put together this detailed review of four products and what you can expect from each one.
Comparison Table
Product
Details

Best for all gamers
Well-balanced cooling performance provides fin optimizations
Wide-range PWM fan for excellent airflow

Best for all levels of gaming
Easily installable black installation kit
Incredible cooling performance

Best for midrange gamers
Excellent heat conducting efficiency
Great durability and compatibility

Best for all gamers
Provides superior cooling performance
Has excellent compatibility
The 4 Best AMD AM3+ CPU Cooler Product Reviews
In this post, our tech team has reviewed some of the best coolers you can run with AM3+. They included important features and specs of each product that you would not want to miss. Take note of their capabilities to get one that works well on your PC.
Pros
Well-balanced cooling performance
Quality materials
Top-notch PWM fan
Cons

Keeping your expensive computer components, such as your motherboard, processor, and graphics card, safe and operating at peak performance requires the best AM3+ cooler. This is because running intensive software such as video editing or playing the latest AAA games means your GPU generates more heat, and prolonged exposure to such high temperatures can be extremely damaging to health.
As such, something has to keep them cool. The hardware has this task to stop PC components from overheating, but now, different types of coolers are popping up. Liquid and air variations and other cooling hardware are essential in displaying gaming rigs and custom builds.
When you want a quality CPU cooler for AM3+ socket, the Cooler Master Hyper 212 Evo is a good product to consider. It has some fierce competition but it is a better replacement for your stock box cooler. Also, it's a little bit larger than many users expect. It's wide, high and more than 70mm deep with the fan installed. It won't affect your PC components, though.
The heat sink material has aluminum fins and up to four direct contact heat pipes. The heat sink weighs about 1.03lb, and the fan noise is a considerate 9 – 36 dBA. The fan speed is also moderate at 600-2000 RPM, which delivers a standard fan airflow. The fan is pretty basic without any noticeable RGB on it. However, there are no typical fan clips; instead, you get plastic clips, which are much better.
A cooler should keep your computer cool and running at standard temperatures. With this one, you get exactly that with well-balanced cooling performance, which provides fine optimizations and exceptional balance between high and low-speed operations.
At 36 dB, the noise level means you don't have to worry so much about it obstructing your operations with sounds. It's also compatible with desktops using a flow capability of 82 cubic feet per minute. High temperatures will dissipate faster with a wide-range PWM fan with a unique wave-shaped blade design for excellent airflow. It's an ideal cooler for users running intense operations.

Overview
The Cooler Master Hyper 212 Evo is an effective cooler for your AM3+ socket. This product is suitable for those who are looking for a well-balanced cooling performance. The minimal noide level is also a big plus.
Pros
Quality cooling ability
Excellent build and design quality
Supports multiple CPU sockets
Silent operations
Cons

The Dark Rock series from the be quiet! brand is one of the top air coolers of the company. It has a stunning look, solid build, design, and aesthetics. Also, it's developed for power users and overclockers that need every available watt of power for optimal PC performance.
This is a heat pipe-based tower cooler ideal for AM3+ cooling. It sports 135mm and 120mm fans and manages to sandwich an extra cooling fan between its twin pair of aluminum-fin cooling towers. These two virtually inaudible Silent Wings PWM fans motivate the air stream through the second tower and out the rear of the cooler.
As a massive air cooler, you'll want to watch the weight of the Rock Pro 4 and how it fits into your PC. It also has a contoured, brushed-aluminum top plate with caps covering each end of the 6mm-diameter copper heat pipes poking through. Apart from that, there are seven copper heat pipes used by the Dark Rock Pro 4 to offload thermal energy into the twin cooling towers.
The dual fans work together to move air efficiently through the separation of the heatpipes and heat dissipation over a large surface area. As a result, it works better than a single fan trying to force air through one large cooling-fin tower.
The Dark Rock Pro 4 is designed to achieve only 24.3 dB at maximum fan speed, and you also get seven high-performance copper heat pipes. On the whole, there's airflow-optimized cooling fine with cutouts that enhance the RAM capability.

Overview
For use, you get an easily installed black installation kit to be mounted on a wide range of compatible devices, including the AM3+. This cooler is for you if you love overclocking on different functions like gaming.
Pros
Excellent cooling and durability
PWM model high-performance fans
Excellent heat-conducting efficiency
Fits low-profile systems
Cons

Unlike an AM3+ CPU air cooler, this fan model from SilverStone is a heatsink specifically designed for AMD CPUs, including the latest socket AM4 and previous generation AM3/AM2/FM2/FM1. For installation, it attaches via the default AMD mounting mechanism instead of the backplate. That means the wider mounting hole of the AM4 does not affect its compatibility.
This cooler is a high-performance device with two 6mm heat pipes for optimum cooling. Also, you get a downward-blowing design with a locking mechanism exactly like the reference AMD coolers, which is a latch-type. Its 80mm fan is a PWM model and uses dual ball bearings. That means you can adjust the speed depending on the thermal load.
Furthermore, the cooling capacity is up to 95W, while the heatsink measures 107mm wide and 82mm deep. However, the fan only stands 54mm tall, so it can fit inside many low-profile cases. The fan operates between 800 to 3000 RPM and tops out at a noise level of 33 dBA.
Expect quality airflow of up to 34.33 CFM, which is good enough to dissipate heat from your PC. Also, the intensive functions you put it to mean it will conduct heat efficiently. It's ideal for use with CPUs up to 95W or more.

Overview
With this cooler from SilverStone, you get a device that will help you maintain an excellent PC and stabilize operations. It's best for heavy PC users with many components to feed with power. However, it is a bit loud.
Pros
Pleasant aesthetics
Impressive performance
Good noise level
Cons
Size may struggle with your memory

The Scythe Mugen 5 AM3+ CPU fan cooler is your typical single-tower cooler, albeit a little larger. The fan can attach to the heatsink's front or back using the fan clips. You get Scythe's own Kaze Flex 120 PWM fan, providing a noise level of 4 – 24.9 dBA. The major thing to note is that cooling efficiency is right up there with those of its counterparts, and in some cases, outshines them.
The fan comes with rubber vibration dampeners on each corner, followed by large heatsink fins. Furthermore, four rows of heat pipes come up from the base. Overall, you get a total of six heat pipes. The heat pipes also come out the top to showcase the large heatsink.
Installation is easy and can be done inside your case without needing to remove your motherboard. Also, there's a guide to help you do that. Moreover, at only 154.5mm tall, the cooler perfectly fits into the most popular tower cases on the market.
The Mugen 5 Rev.B is much like other exceptional CPU coeds from Scythe. That's why it performs impressively across different parameters. Whether you want to overclock 24/7 with intensive tasks, it will help you. It's worth noting that you can add a second fan for higher performance levels.
To add to its performance, the 120 mm Kaze Flex PWM fan is very quiet, especially if you have it inside a closed-off case. These qualities lead to high airflow and static pressure with silent operation, and the asymmetrical heatsink layout will provide full access to the front RAM slots.
Compared to some of its counterparts above, it gives off excellent quality. A product like the Cooler Master Hyper 212 Evo can rival it, but this Rock Pro 4 takes your PC functions to the next level.

Overview
The Mugen 5 cooler provides superior cooling performance for mainstream gaming PC. It's ideal for users looking to overclock even with a high TDP processor. The quiet performance of this unit also adds to its excellent performance.
Final Words
Perhaps you're wondering which one is the most effective CPU cooler for you here? Whether you prefer an AM3+ stock cooler or some variation for effective heat dissipation, they can help keep the temperatures down. A lot goes on inside a PC; in most cases, the circuits inside generate heat, which implies that your computer will benefit from a good cooling system.
Based on this review, our experts have decided to settle for the Dark Rock Pro 4 cooler from Be Quiet!, thanks to its uniquely low fan noise and capacity for optimized airflow. It's good, so if you care about keeping your PC's temperature down, it's worth adding this excellent product to your rig.