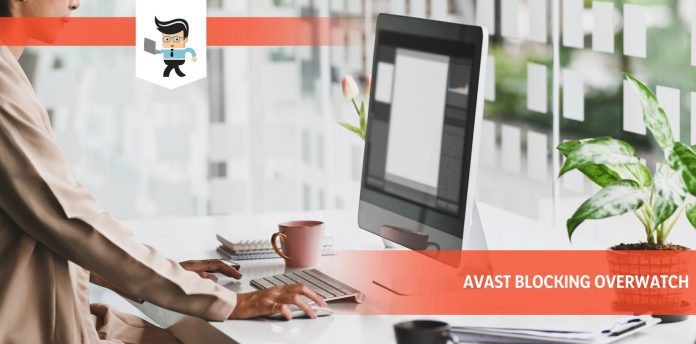 The reason why Avast blocking Overwatch is because Avast quarantines the overwatch.exe files alongside other files that enhance its functionalities.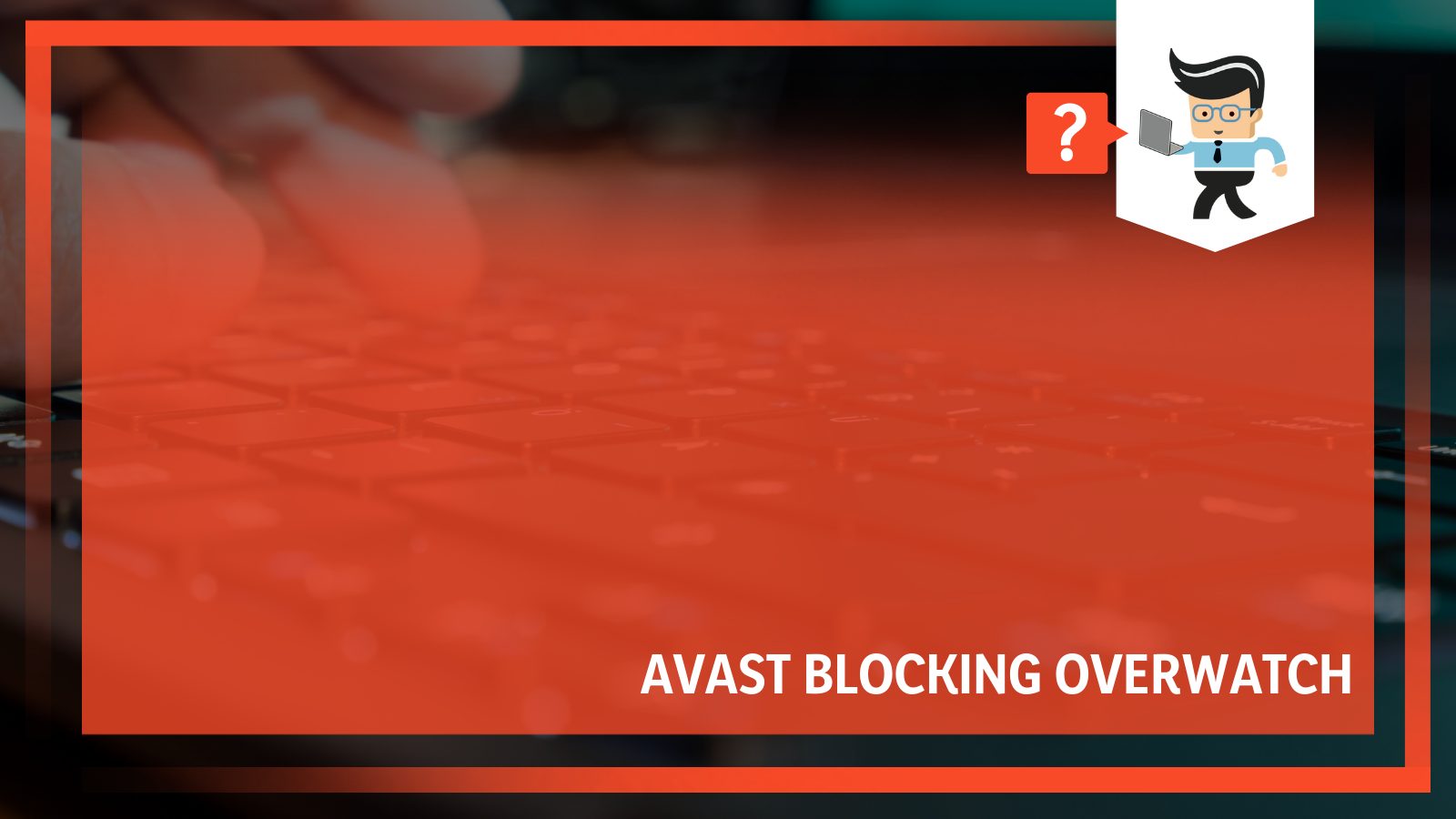 This makes it impossible to launch or play the game. It can be frustrating for those who are planning to play the popular game.
This guide will explain how this issue happens and proposes the best methods to solve the problem, so continue reading to learn more!
What Are the Possible Reasons for Avast Blocking Overwatch?
Avast will block Overwatch because it flags the game as a malicious file, even though it is safe. However, there are also other reasons that could result in this behavior.
– Corrupted Files
If Avast, Overwatch, or the Windows registry is corrupted, you will not be able to launch Overwatch successfully. Avast normally intercepts corrupted files depending on the cause of corruption or errors in the files. Ordinarily, corruption may occur due to viruses and other malware, power failures, hardware failures, and corrupted system files.
If the cause is a virus or malware, Avast will intercept the file and quarantine it, making it impossible to run the file. 
Take note that the Windows registry has the configuration settings for all your computer's software and hardware. When you install a new program, its values and keys are kept in the registry. An erroneous registry can make your computer act up.
– Out of Date Avast Software
An outdated Avast version can cause many issues, including stopping Overwatch. Dated software can have bugs and glitches, which might affect games. Similarly, it may show incompatibilities with the Windows registry files and Overwatch files, especially if they run on their latest updates.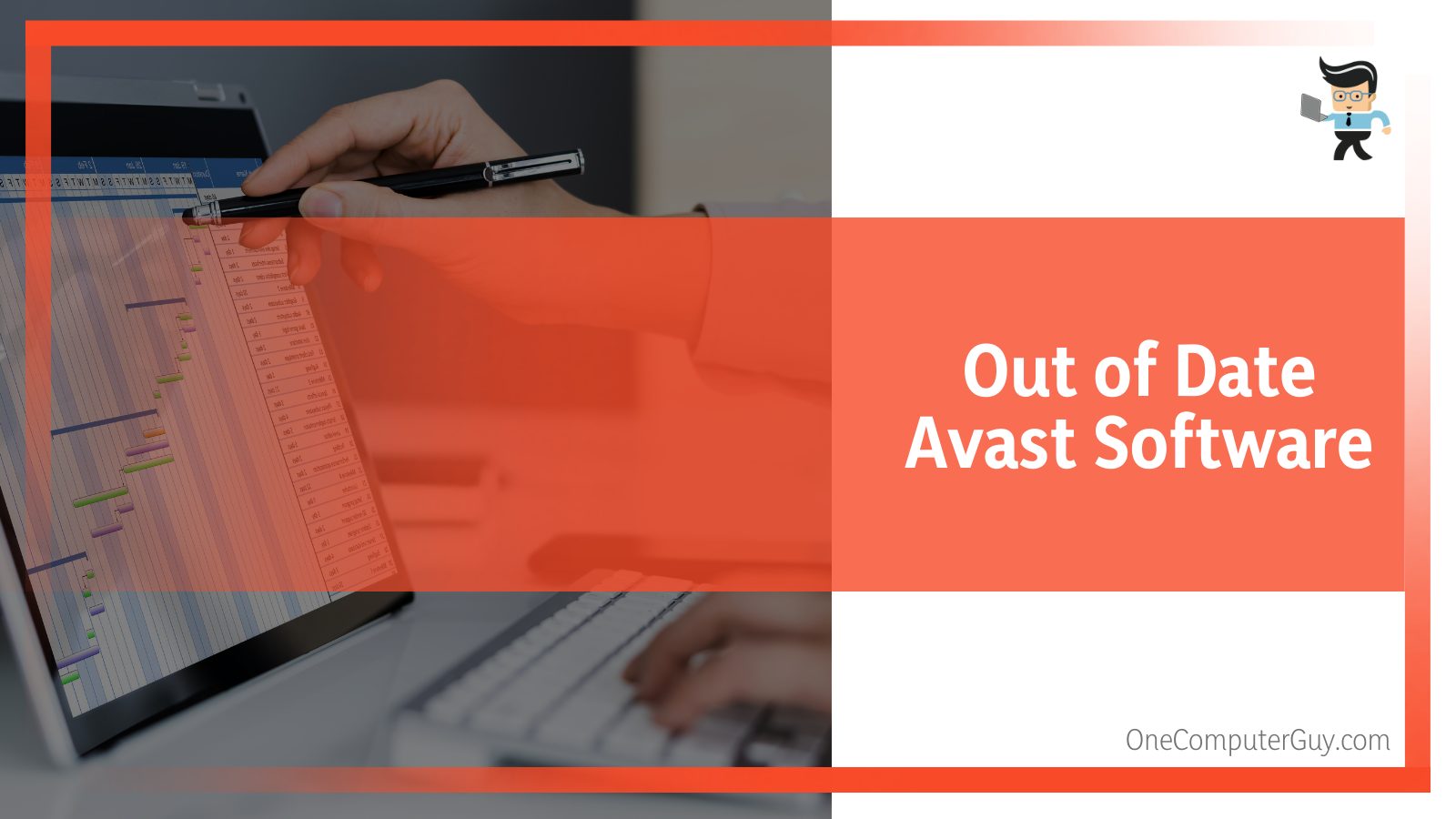 But the latest versions have patches for the shortcoming of the previous versions, so all the bugs and glitches are fixed. Avast updates the software when there is a new virus definition. This allows it to be effective against the features of that virus.
Besides, the updates make it compatible with Windows updates. The software is set to update automatically, but you can also perform manual updates by downloading and installing it.
– Avast's Nature to Block Non-malicious Files
Avast is very strict and may flag safe files as malicious. Overwatch, unlike other games, has multiple integrations to allow smooth running.
Sadly, Avast will flag these integrations as malicious and send them to Avast Chest. This means they will be out of reach, making it impossible to launch the game, so if the game is already running, it crashes.
These files include: 
The Warden client is anti-cheating software integrated into Overwatch. Typically, this tool uses API function calls to collect data on your computer and sends it to Blizzard servers as hash values. So once you launch the game, Warden starts collecting the information.
Warden compares this information to that of known cheating programs. While this might be great for the game, many privacy advocates consider Warden a spyware program. This applies to Avast, too – it will block the entire software from running. 
Sadly, Blizzard will not allow you to access Overwatch if the Warden client does not launch. The denial to access Overwatch is because it cannot confirm whether you are using genuine software or trying to hack the game. Therefore, when Avast runs, the Warden client cannot run – this causes Overwatch to fail to launch.
Blizzard's Battlenet Clients
Apart from blocking Warden, Avast will flag the Battlenet client as a false positive, thus pushing it to the Avast chest.
Battle.net allows you to connect with your friends by accessing the friend list, customizing and launching games, and updating the game. Additionally, it features store integrations that allow it to access the Blizzard server to populate the store data. 
Unfortunately, Avast blocks it, meaning you will not be able to access Blizzard.
– Software Incompatibilities and Conflicts
Software conflict occurs when two resources compete for the same resources. When Avast competes for the same resources with Overwatch and its associated files, it will block them. On the other hand, software incompatibility is when software components cannot operate smoothly or satisfactorily together.
Mostly, incompatibility issues occur due to differences in the software versions or because the software is from different companies. Furthermore, incompatibility issues may arise if system requirements are not met.
It is essential to ensure that the Avast and Overwatch versions are up to date. Typically, updated versions match up in terms of patches, reducing the chances of incompatibility.
– Strict Firewall Settings
The Avast firewall monitors and screens traffic and connects to and from your network or computer based on predefined rules. This is meant to protect your computer from authorized intrusions or communications. You only need to enable this feature to use it.
Both Battle.net and Overwatch need to communicate with Blizzard servers. Avast Firewall screens this communication and may decide to stop it. In this case, launching Overwatch becomes impossible, but this depends on the firewall settings you have put in place. If they are strict, it will block them, rendering Overwatch unplayable.
What To Do When Avast Blocks Overwatch
The best way to prevent Avast from blocking Overwatch is to stop it from interfering with the program's files. Nevertheless, here is how to stop Avast from blocking Overwatch.
– Customize Avast Whitelist
Add Overwatch and its associated file to the Avast exceptions list. The Avast exception list or allowlist allows you to not include certain files or folders from being scanned by Avast. Exclusions will speed up the scan while preventing false-positive detections.
However, adding files to the Avast safelist is not recommended, especially if you do not know the origin of the files. But if your Overwatch file and other files that enhance its functionality are from a safe origin, use the procedure below to add it to the Exception list:
Launch Avast to access its dashboard.

Click on the Menu tab

, select the General tab, and click on Add advanced exception. When you add an advanced exception, you will have the option to pick the specific program you want to put on the Avast exception list.

In the case of Overwatch, add Overwatch.exe and Battle.net files. Add them as a separate exception within the Avast antivirus.
It is also important to check Avast's Blocked & Allowed apps settings screen to check if Overwatch or its associated files are in the Blocked apps. Avast prevents the applications in the Blocked list from accessing your system. Sadly, you will not be notified when a blocked program attempts to access your computer.
So remove Overwatch and its associated files from the blocked list using these steps: Menu >Settings> General >Blocked & Allowed apps. Hover the cursor over the software, click the three dots icon, and select Remove.
– Scan and Repair Overwatch Files
Scanning and repairing Overwatch files help to fix corrupt or missing files. Usually, Overwatch files get corrupted when Avast firewall intercepts them during the download process or while updating the game, so this is a pretty common error.
Luckily, Overwatch offers a way of repairing corrupted files. Use the procedure below to do this:
Launch the Battle.net desktop app.

Under the Game tab, click on the Overwatch icon.

Click the gear icon (cogwheel) next to the Play button to reveal a drop-down menu.

Select Scan and Repair from this drop-down menu. Once you click on Scan and Repair, it will scan for damaged files, fix them, redownload the mission ones, and install them.
– Install Updated Software
Check if you are running up-to-date software. This applies to the Overwatch and Avast software because when both are updated, it reduces the chances of software incompatibilities, bugs, and missing features. Also, getting the latest Avast can reduce the likelihood of Avast mistakenly flagging Overwatch processes as malicious.
Avast is set to update itself automatically in case of a new virus definition or when a new version is available, so it is important to ensure that the automatic update is enabled. You can manually install the Avast updates.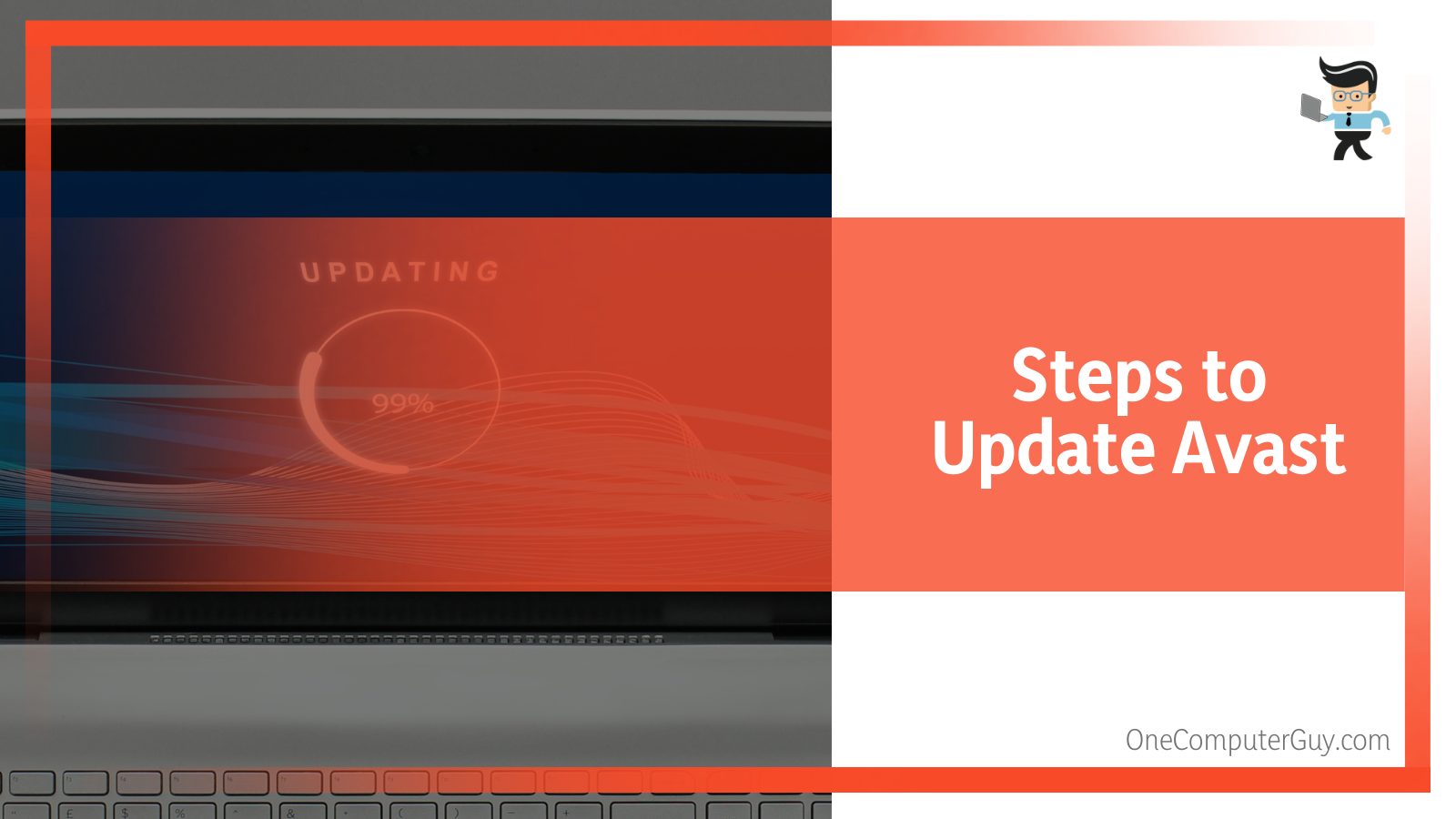 Here is how you can manually check and install updates:
Right-click the Avast Icon and select

Update> Engine and virus definitions

. Avast should start checking for updates automatically; if it doesn't, click on Check for updates.

Avast will notify you when it completes installing virus definitions.

Restart your PC to complete the installation.
To update the entire program: Right-click Avast icon> Update>Program. If the process doesn't start automatically, click on Check for updates. Avast will check and install the latest program. When it is done, it will notify you. Restart your PC. Remember to update even the free antivirus. 
Steps to Update Overwatch and Battlenet
Overwatch and Battlenet are frequently updated within the Battlenet platform, so you shouldn't have any issues with them. However, while the developers may push daily updates, your programs may miss some of them. Therefore, you should regularly check for these updates and install them. 
Here is the procedure:
Launch the Battle.net desktop app.

Go to the Game tab and click on the Overwatch icon.

Click the gear next to the Play button and choose Check for Updates.
These updates are meant for Overwatch 1. If you are wondering when will Overwatch 2 come out, the official tweet by Overwatch states that the overwatch release date is October 4 in North America and Europe. Those in Eastern Asia and Oceania will have access on October 5. Take advantage of this new release to enjoy flawless gaming. 
– Install the Updated Synapse 3 Version (Razer Users)
The first Overwatch PC version is difficult to run on the Razer Synapse software. Therefore, if you are using Razer, install the latest synapse software version. Ideally, the latest builds have patches that resolve the issue, so using them guarantees the best outcome.
If you are on an older version, uninstall it and redownload the latest version manually. Ensure that you remove the DDL files from C:\Windows\SysWOW64\RzChromaSDK.dll, C:\Windows\System32\RzChromaSDK64.dll and C:\Windows\SysWOW64\RzAPIChromaSDK.dll.
– Redownload Overwatch and Associated Files
If the issue continues, re-install Overwatch and Battlenet. That means you must fully uninstall the current files from your system before re-installing the new files.
Here is how to uninstall the files: Control Panel> Programs and Features>Uninstall a program>Right-click on the program and select Uninstall.
Now download the latest Overwatch and Battlenet from the official Battlenet website and install them.
– Tweak Avast Firewall Rules
If the firewall is blocking Overwatch, here is how you can bypass it:
Launch the Avast antivirus and go to Protection and Firewall.

Click on the gear icon and choose "

View Firewall Rules

."

Select "Application Rules" and add rules that exempt Battlenet, Overwatch, and the platforms you use to play Overwatch.
Sometimes, you may need to turn off Avast when playing Overwatch. This is specifically important in preventing Avast from blocking Warden.
Conclusion
Here are the important points we covered in the guide above:
Overwatch has several integrations that allow it to run smoothly.

Avast often blocks all Overwatch integrations and Overwatch itself because Avast mistakes them for malicious files.

An outdated Avast version can also cause Overwatch to be blocked.

You can fix these issues by adding Overwatch and its associated files and platforms to the Avast whitelist.

If there is a corrupt file, fix it to prevent Overwatch from being blocked.
Since you now know why Avast blocks Overwatch, you can employ the tricks above to play the game smoothly.