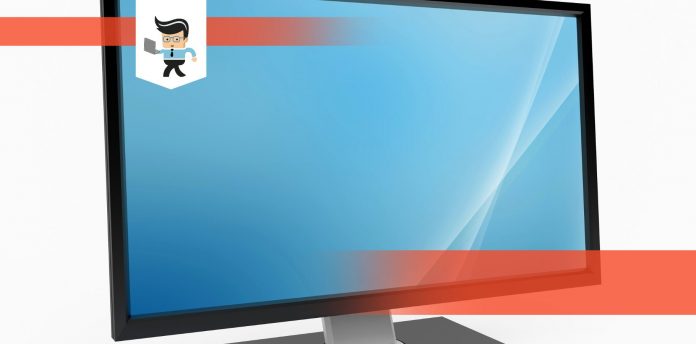 BenQ monitor quality is ideal for gaming, image viewing, and general use. Are BenQ monitors good? Will they suit your needs? So many concerns, but don't you fret. Keep reading as we look closer at this brand.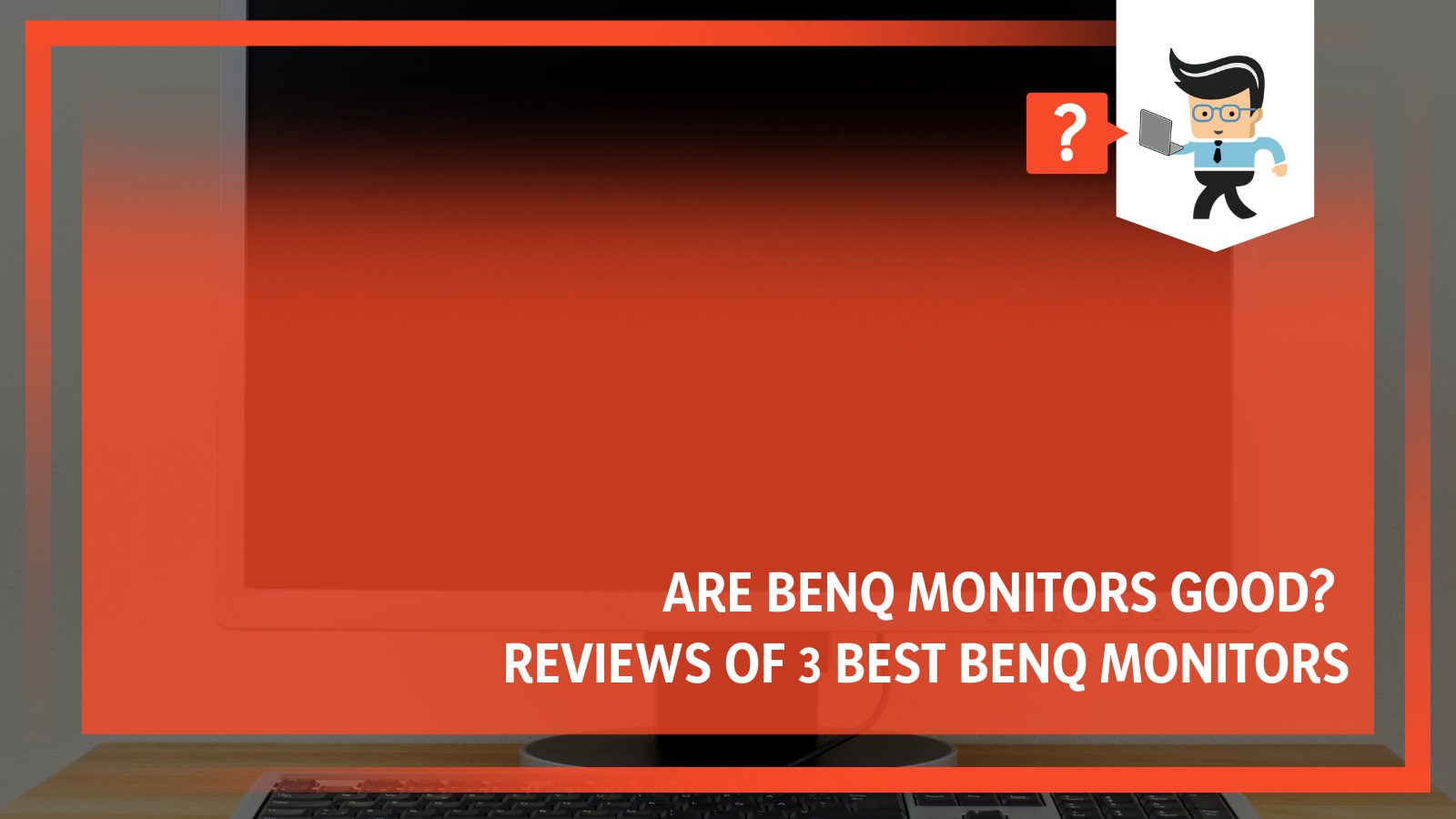 We will give you the pros and cons and list a few monitors from which you can choose.
Is BenQ a Good Brand?
Are BenQ monitors good? This question is the first one to ask yourself. You want to make sure that BenQ monitor quality is right as advertised. Good News! We have done this product review to assist you in answering your questions.
BenQ has a monitor for everyone. Some monitors offer a high resolution for video editing and photography; some are consoles, while others are perfect for PC gaming. If you want to enjoy the best gaming experience, a BenQ monitor is a great choice.
These monitors range in size from compact to large, with resolutions up to 4K. Finding the right monitor for your space is a piece of cake.
BenQ monitors offer excellent features at different prices, ranging from affordable to high-end. These products are both fantastic and dazzling. You will not regret purchasing.
Who Makes BenQ Monitors?
BenQ Corporation is a Taiwanese multinational company founded in 1984 by K. Y. Lee, which markets and sells technology products, electronics, and communication devices. BenQ stands for "Bringing Enjoyment' N' Quality to Life."
BenQ Corporation has a flair for both performance and aesthetics. As a result, their monitors have almost a 100% presence in the professional gaming world. This firm has manufactured some of the best gaming monitors on the market today.
Product Highlights
Below we have highlighted some standout features of BenQ monitors. These should help you ensure that you are buying the right product for your needs.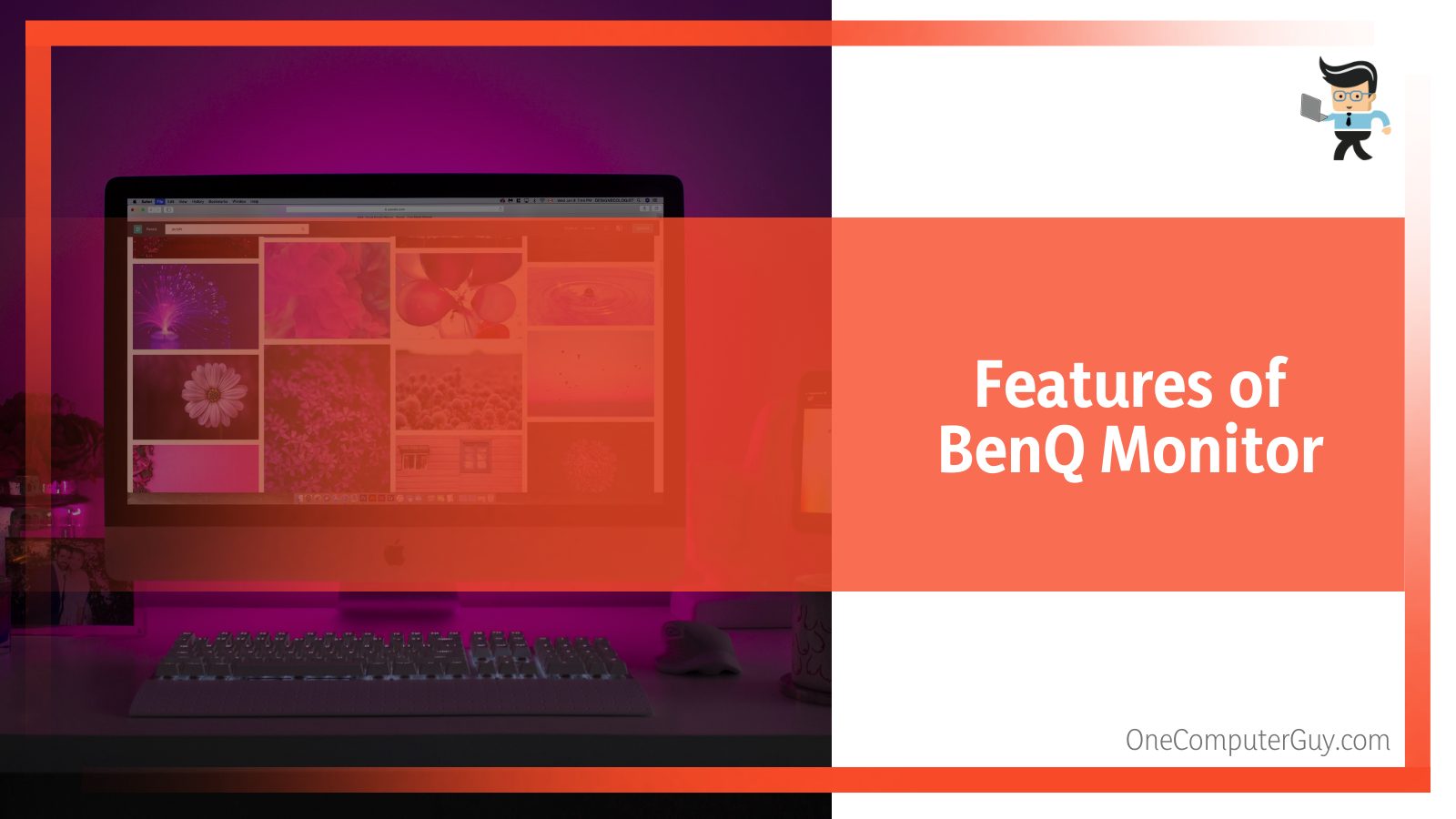 Basic Features
Screen Size
For professional gamers, BenQ monitors carry benefits that increase your chances for success. For the content streamer or casual gamer, you can focus on the screen. There are no distractions around the screen to lessen your gameplay experience.
BenQ screens come in various sizes to fit the needs of everyone. Note that bigger is not always best. The larger the size of the screen, the further away you have to sit for viewing. A 32-inch screen will offer the most immersive viewing angle.
Resolution
Another relevant spec to consider is the resolution. In this case, usually, bigger is better.
Screens with more pixels have sharper displays. Higher resolutions require more power to drive the pixels. PC gamers will benefit most from the higher resolution.
Refresh Rate
A closer look into any monitor's features will reveal the abbreviation 'Hz.' This unit of frequency determines the number of cycles per second of an image on your screen.
BenQ requires that their monitors have approximately 144Hz for gamers. This refresh rate is optimal for gamers. It's perfect for gamers who are always looking to upgrade their equipment. For this reason, BenQ has built its gaming monitors for computer gaming.
Response Time
Response time is one of the most vital specs for monitors. It determines how clear an image will appear to users. There must be no blurriness or ghosting.
Low response time creates lag and results in making games unbearable. The closer you are to 1ms, the better your gaming experience will be
For the best results on a monitor, you need fast response times. BenQ monitors fall in the area of 1ms or close.
Panel type
Panel type is another important specification when looking for the ideal gaming monitor. Different types of panels perform well in gaming monitors. These panels can prove advantageous to different types of gamers.
Monitors all have different panel types. Which is best for your needs? TN, VA, or IPS (Twisted Nematic, Vertical alignment, or In-plane switching). Selecting the right type of panel over another can enhance your performance. No matter what your preference is, your gameplay is a priority.
Whether you are a competitive gamer and playing for fun, you will benefit. TN panels are great for speed and vibrant colors, while VA panels are excellent all-around and give the best contrast. IPS produces the most pleasing color and viewing details.
Please note that VA and IPS panels are not known for their speed.
BenQ Monitor Comparison
We know how challenging it is for you to settle on one monitor among so many great ones. Below we have taken the liberty to compare the top three monitors that we found. We also highlighted the most important specs.
BenQ Monitor for Gaming
A BenQ monitor is one of the best that you will ever own for gaming. Mentioned above are the three best monitors for your gaming needs.
Pros:
• High refresh rates
• Excellent resolution
• Quality Sound
Cons:
• Screen can sometimes flicker
This monitor ranks as BenQ's best overall monitor. A refresh rate of 144HZ makes this monitor an excellent choice for playing fast-action games. It also offers the best clarity, which results in stunning image quality. You can adjust your brightness level to minimize harmful blue light emissions. These adjustments protect against eye strain and headaches.
This monitor includes a remote control for easy handling of the monitor. The resolution is high enough to produce stunning images. HDRI features offer a vast range of colors, from the brightest whites to the darkest blacks. It results in the most vivid and lifelike images.
Are you looking for a monitor with quality sound? Then the BenQ EX2780Q is what you have been seeking. It comes with various options allowing you to set your ideal audio mode. Connectivity options include HDMI and USB cable.

IPS technology ensures that you get the most accurate and precise color details. Built-in features focused on gaming can take your activities to a whole new level, allowing you to immerse yourself in the gameplay.
One downside of this monitor is that there may be some flickering issues.
Pros:
• Built-in speakers
• Outstanding image quality
• Excellent response time and refresh rates
Cons:
• Control buttons located behind the display
This monitor is perfect for high-quality gaming, image/video viewing, and general use. You will hear the action as well as see it. Two built-in speakers make this possible. Headphones connect via the headphone jack provided.
The pixel resolution of this monitor lists as 3840x2160p. You get stunning image quality that allows you to enjoy the best gaming experience. In-built HDR technology offers excellent contrast and brightness levels. These help to achieve accurate colors and imaging.
The response time and refresh rates are excellent for smooth gaming. VESA compatibility allows the monitor to mount on the wall to improve desk space. As is the case with most BenQ quality monitors, it has eye care technology to reduce the effects of eye strain.

One downside is the location of the control buttons. These lie behind the display, which can be a bit inconvenient.
Pros:
• Large display
• Brightness adjusts automatically
• Lots of connectivity options
Cons
• Colors are not uniform in some scenes
• Sound quality is poor
This monitor may not be the first option you look at, but it offers enough to be part of this conversation. Why should you choose the BenQ EW3270U monitor? For starters, the 31.5 inches of an impressive display. This display is ideal for gamers whether you prefer to sit close to the screen or at a distance.
With this monitor, you are sure to experience the best immersive gaming experience. The 60Hz refresh rate facilitates this. There is more. Brightness intelligence-plus technology allows the monitor to adjust its brightness depending on lighting conditions and screen content.
The monitor's angle adjusts to face up or down. There is also a 178-degree viewing angle. Connectivity options include HDMI, DisplayPort, and USB C ports. Generally, the performance is pretty reliable, and the screen has details and vibrancy.
Unfortunately, the uniformity in some solid or light-colored scenes is not present. Also, the speakers produce a thin sound; however, there is no distortion at high volumes.

BenQ Corporation makes these monitors with great experience and expertise. They are not perfect, but they create products to meet every type of need. One of the best things about BenQ is that they design their monitors with an emphasis on eye care.
Conclusion
These monitors provide immersive gameplay, fast response, and refresh rates. One thing is sure: if you buy a BenQ monitor, whether for home, gaming, or office work, you will not regret it. All the monitors are different; however, the differences are hardly noticeable when comparing.
Having the right monitor is essential as it helps you enjoy the best results. As you decide, base your selection on your main reason for purchase and your budget. Final verdict? BenQ monitors rates as more than good. They are exceptional!