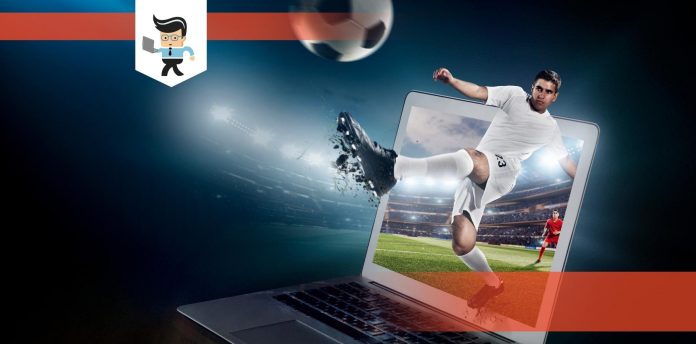 Alienware vs Razer is a necessary comparison for every gaming enthusiast trying to pick the ideal pick for their next gaming laptop. Also, the latest releases completely turned the tables on the difference between the great and the greatest, including devices from top-level laptop brands like MSI, Lenovo Legion, and ASUS, with its ASUS Rog Strix.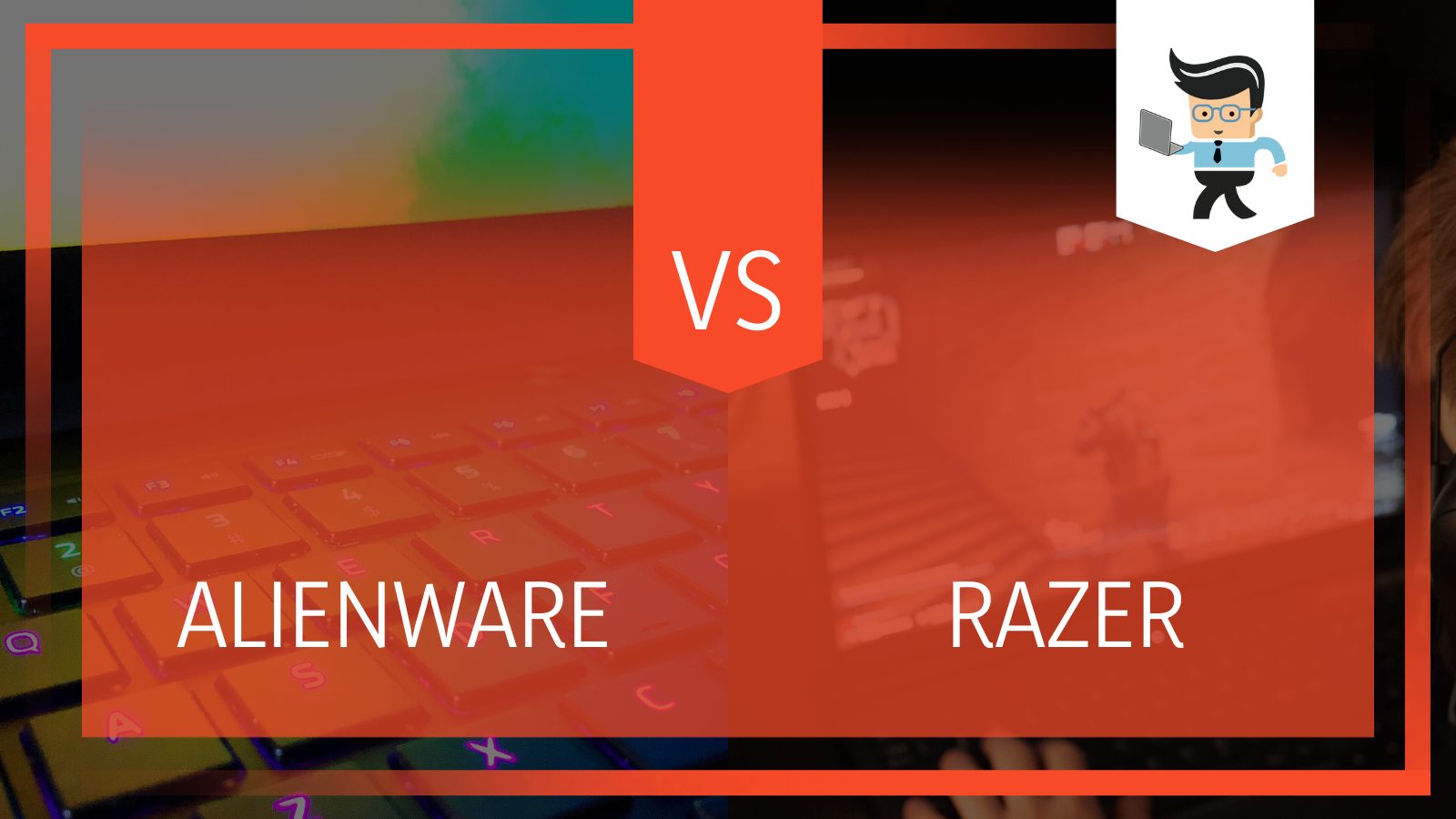 In this guide, we will put in all the valid reasons to have a proper debate and close upon the ideal pick for a laptop that can handle games like the Call of Duty Warzone and other high-end activities like video editing and graphic designing.
Read on to find out what valid differences you need to consider before you finalize one choice of laptop and what you should look for before you add that perfect new laptop to your gaming collection.
Comparison Table
| | | |
| --- | --- | --- |
| Features | Alienware | Razer |
| Customer Service | Expensive warranties | Free one-year warranty |
| Display | FHD with 165Hz refresh rate | 240Hz QHD display |
| Cooling Options | Element 31 Cooling System | Vapor Chamber Cooling System |
| Design and Build | Futuristic and sleek | Lower; no perks |
What Are the Differences Between Alienware vs Razer
The main difference between Alienware vs Razer is that Razor is an ideal choice for your next gaming laptop if you are looking for something rooted in a good, efficient and sleek design. However, if you are more focused on cutting-edge technologies and excellent digital innovations, then the Alienware brand is better for you.
Alienware gaming laptops are best for your next gaming laptop if you want a powerful machine. With more vital graphics cards, a range of processors, and AMD options, they are ideal for gaming. Lastly, Alienware laptops are generally cheaper than their Razer counterparts adding to their demand.
– Customer Service
While the customer response support system for Alienware products is nowhere near the kind offered by Razer, both in terms of web service and phone support, it is still a functional element. However, many users complain of bot encounters when looking for customer support on their social media channels, such as Twitter and Facebook.
An upside to this is the fact that Dell offers a one-year-long standard warranty for all of its Alienware devices and other products. This includes premium warranties, extended warranties, and premium support warranties, amongst other perks, albeit at an extra cost. Still, the maximum number of excellent warranties is limited to three to four years. Another issue with Dell's securities is their high cost, which will take a big chunk of your budget, especially when they start at just $400.
– System Cooling in Alienware Devices
Alienware devices offer excellent thermal performance and boast advanced cooling technologies just like Razer. Element 31 is one of the best new features on Alienware devices in that it is a unique material for thermal support, more specifically gallium-based TIM encapsulated in silicone. It acts as a support in the sense that it pulls the device's heat away from its hardware faster than any other material you have used before.
Another benefit of having this additional thermal material is that it allows the processors to hit turbo boost clock rates far quicker and much longer than is possible for most laptops. No matter what game you decide to try your hand at and whether you are using the Alienware x15 or any other Alienware device, Element 31 will ensure that your laptop always remains at a cool temperature.
The last thing that adds to Alienware's cooling support is the quad fan technology, a staple of all Dell Alienware devices. This helps you to modify further the range of cooling on your computer. With the Alienware Command Center software, you can also control how you want each fan to behave individually.
This might result in different cooling settings depending on the activity you are engaging, whether it is high-end gaming performance or a more balanced approach with regular laptop use.
You can also choose to keep performance low and save battery life.

– Display Options
The added display features do come at a small cost. If you are only looking for a standard-size display for your next laptop, you can get an FHD (1920×1080) screen with a 3ms response and a 165Hz refresh rate.
Furthermore, you can expect most Alienware devices to have NVidia G-Sync compatibility and Advanced Optimus. These are all great features, but the best quality NVIDIA offers its users is probably the Tobii Eye-Tracking Technology that comes with 4K UHD 3840×2160 displays. When you are on a gaming battlefield, this is an excellent extra advantage, and it is essential to note that this is not something that Razer laptops have.
– Hardware Analysis
Now, let's examine what Dell laptops can offer us regarding hardware. Dell Alienware machines generally have the 165W NVidia New GeForce RTX 3080 Ti graphics system. The problem is that this GPU is primarily available only in Alienware x17 laptops. However, with Razer, this GPU is included in the Razer Blade 15 Advanced and also their 17-inch laptops.
An exciting addition to new Alienware devices is their complete line-up of NVIDIA New GeForce cards, including the RTX 3050 Ti, 3060, and 3070 Ti. Another thing to note is that their processors are just as impressive, ranging from hardware like the best AMD 6000 series chips to the latest 12th Gen Intel i9 and Intel Core i7 processors. Therefore, if we get around to discussing gaming, Alienware is easily the boss.
When it comes to storage, there is one particular section where Alienware has the upper hand. This is its ability to gear up with more than 4TBs of SSD storage. The downside, however, is that this does not apply to all laptops, meaning every gamer cannot upgrade every Alienware device in terms of memory.
Many of this brand's high-spec gaming devices come with RAM attached to the motherboard, making it impossible to upgrade. However, upgrading most laptops and even high-spec laptops with at least 16 GB to 64 GB of ram is possible.
The thing that puts Alienware laptops a step over Razer Blade laptops is that when you purchase their device, you buy the product directly from the manufacturer, which is Dell. This means you can customize every detail of your hardware during the purchase stage, whether picking the storage limit, your keyboard, your storage, your RAM, or even your operating system.

– Design and Build
It is no doubt that Alienware also possesses some of the most uniquely designed laptops on the market. This goes for all their laptops, from the Alienware Area 51s to the Alienware m15 r3. This makes the laptop series a trendy choice for gamers everywhere, as they focus on computing power and design.
The futuristic and sleek design helps Alienware products stand apart from competing brands. Their Alien-related logo is identifiable, coupled with an RGB strip that goes around the rear vent of the laptop and adds to its look.
The build quality and material in these Alienware gaming devices are also exceptional. To ensure they deliver a fantastic experience and remain a prized possession for gaming users, Dell designed the computer with magnesium-aluminum alloy. This material is known for its durability.
The only downside to their design is that the laptops are not exactly light. On the contrary, they are cumbersome, heavier than Razer laptops, and easily some of the most severe machines in the laptop market.
Razer laptops are best if you are into sleek design and your system incorporates a lot of external devices. The laptops work excellently with multiple devices, and they are ideal if you already own cooling pads, gaming keyboards, and gaming mouses in your setup.
– Customer Support
Razer's web and social media support are some of the best available for most brands. They tend to offer a more personalized and bot-free touch in their interactions. If you decide to send out an inquiry and reach out to them on any platform, they will be accommodating, and their cell support is known to be equally efficient and supportive.
Regarding the discussion of warranties, Razer offers a free one-year extended warranty for all their products, whether gaming peripherals or available laptops. Some things included in this warranty are free shipping in case of required service or repairs. This enables you to get convenient and accessible service for your laptop without ever needing to leave your home.
Another perk of Razer is the option of getting a RazerCare package. With this package, you get extra benefits that provide further coverage for any other accidents you might have for more than three years after your purchase. Considering this perk is an addition to the free warranty, their support system can be regarded as A-plus.
– System Cooling With Razor Blade Devices
Regarding all of their new Razer Blade 14, 15, and 17-inch laptops, the Razer system uses a modern cooling technology called the vapor chamber. This differs from traditional brands, which use conventional cooling methods, including metal heat pipes and copper.
Not only is the vapor chamber an advanced modern thermal technology, but it is also highly efficient in drawing heat away from a motherboard's main components. To do this, the system starts the process by heating the coolant contained in the chamber. Once the mixture is heated, the vaporized coolant starts circulating and moving freely through the room. And after this system has reached condensation, the coolant is pushed out through the system's keyboard.
In Alienware vs Razer keyboard comparison, this brings us to the quality of Razer keyboards that have been developed in a way that makes it possible for the hardware to let go of the device's heat more quickly. They are another reason that most Razer laptops run more relaxed than their counterparts.
Once the cooling system begins to kick in and the operating system's temperature remains cool under heavy use, you can reap the practical benefits and extend your device's lifespan.

– Display Options
Suppose we look at the display options available in Razer Blade laptops, you can generally expect to see the same level of options that you might see in an Alienware range. However, if you go for the standard choice of the new laptops in the Razor Blade series, you can expect an ultra-fast FHD IPS 1920×1080 screen with100% sRGB, a 2ms response, and a 360 Hz refresh rate.
If you would like to benefit from the NVidia G-Sync support, you might opt for the Razor Blade, which is also equipped with a 240Hz QHD display. However, this technology is also available in most Alienware devices.
Other display options that you can expect from Razer, are a 4K UHD 3840 x 2160 that supports 100% of the DCI-P3 color space and comes equipped with a native resolution system. This is the best display option Razer offers for their laptop series and has remained a favorite among dedicated users.
– Hardware Analysis
All Razor Blade gaming laptops, whether they are 14, 15, or 17-inch, have many potent hardware components. This includes powerful processors, plenty of device storage, RAM, and the best-in-class graphics system. In addition, Razer stands out as the first gaming brand to incorporate the latest Intel Core i9 14-Core CPUs and12th Gen Intel Core i7, along with the quick AMD Ryzen 9 6900HX processors in 2022.
Suppose the discussion comes to their graphic power. In that case, Razer laptops boast the latest NVIDIA GeForce RTX 30 Series 165W Graphics Cards, along with the NVidia GeForce RTX 3060 and the NVidia GeForce RTX 3070 Ti. Of course, it is also possible to bump into an older base model from the Razer series equipped with budget NVidia GeForce GTX graphics and paired with CPUs like the Intel Core i7 10750h. However, occurrences like this are improbable.
Lastly, for storage and RAM options, the top models in the Razer series have DDR5 Dual-Channel Memory with 4800MHz speeds, with 16 GB to 32 GB that the user can upgrade to 64 GB. This also includes a PCIe Gen 4 NVMe GB of 1 TB SSD that users can upgrade to 2 TBs. Furthermore, with the inclusion of open M.2 Slots that also support affordable storage options like the PCIe and SATA SSDs, the Razer gaming laptops are an excellent option for every gamer.

– Design and Build
While they stand out as powerful and lightweight devices that appeal to the needs, from gamers to college and school students, every laptop In the Razer Blade series also comes with a sleek and professional design that looks excellent as a gaming laptop and as an addition to your computer.
However, the color options in this series are limited, unlike its counterpart Alienware which has a few different color options. Razer gaming laptops can only be black. However, they make up for this with their excellent anodized seamless and matte black finish. The best thing about this coating is that it is anti-fingerprint, meaning it will be impossible for you to leave sweaty prints on your device.
It is also important to note that the aluminum used in Razer laptops is exceptionally light, so the user will not need to worry about carrying around a hefty laptop bag.
When looking at things from a solely design-based point of view, Razor laptops have the general advantage of subjective preference, as their understated and sleeker designs are far more popular among users.
It depends on a person's personal needs or preferences. For example, some people might go with a bigger laptop like Aliewaawre because of its size. In contrast, others prefer the shiny RGB lighting elements of the Razer Chroma that come with Razer laptops.
Finally, if we consider the Razer Blade's build quality, it stands out as top-notch, including solid and durable milled material that is aluminum CNC.
Conclusion
To conclude, it is clear that while Alienware devices are better known for their increased gaming capabilities and incredible design, Razer laptops are a big deal in a small package, given that they are both great-looking, robust, and lightweight. Another impressive thing to note about Alienware is its focus on and ability to provide limitless customizability for the end user.
It is obvious that each of the two brands, however excellent, comes with its pros and cons, and it comes down to your personal preferences as a gamer when you make a final decision on which laptop would be a better pick for your setup. For example, the Alienware computer could be excellent if you need a laptop focused on powerful gaming performance. However, if you need sleekness and lightheartedness from your laptop, then Razer is the right way to go. Ultimately, what matters is you and your requirements!