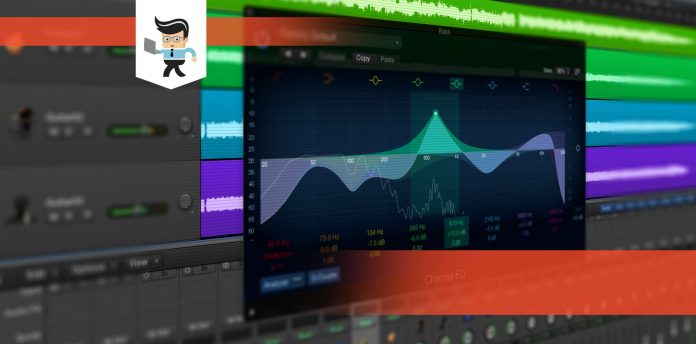 A Volute NS is something that your eyes have definitely passed on if you are an avid user of the Nahimic Audio software or if you have recently started to try and upgrade the sound system of your computer device.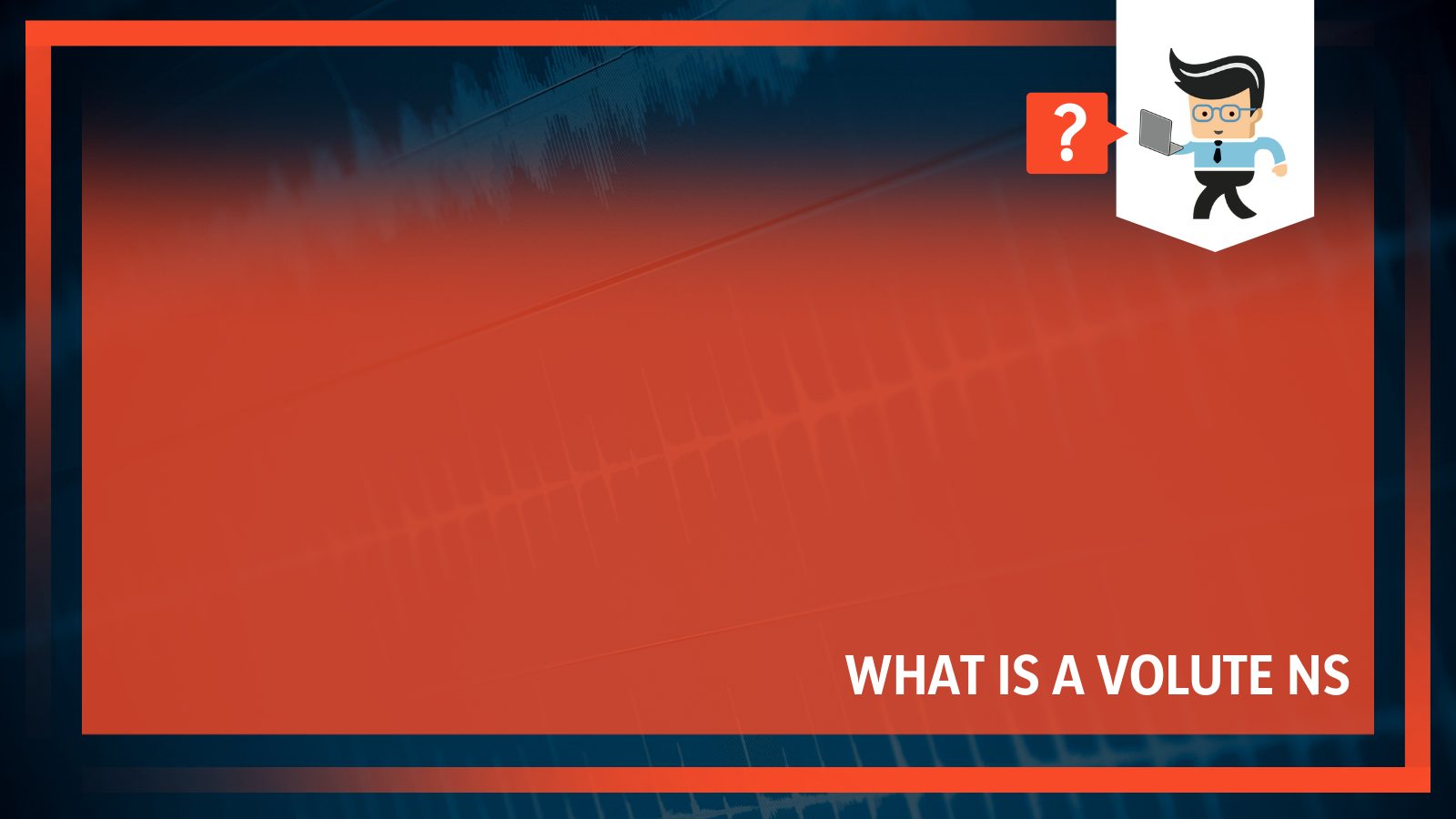 We have compiled this article to identify, discuss, and dissect exactly what the A-Volute software is and how it affects your computer's overall performance.
In this guide, we will also learn if the DLL file poses a security threat to your computer and how you can work towards removing it from your computer with different methods.Read on and learn everything about this Dynamic Link Library file and its exact role in your computer.
What Is A Volute NS Windows?
A-Volute NS Windows 10 is a DLL file that is a part of the Nahimic Audio Software, and the origin of its name comes from the France-based company, A-Volute, which is its manufacturer. The DLL file aids Nahimic software when it comes to making any type of audio improvement in our computer systems.
– Understanding Nahimic Audio Software
Nahimic Audio software is a product of the A-Volute company, which has handled everything from its design and development to its deployment. This French company has created the Nahimic Audio Software with the purpose of providing a specialized solution to any audio problems that gamers face on their computer systems.
With Nahimic set up on your PC computer, you can easily make any possible change in your audio system or bring about an audio improvement or adjustment. The single control panel application will be more than enough when it comes to making these changes on your computer.
This software has many features and methods of improving the audio on your computer, and there is definitely something for every gamer out there. Some of the more remarkable features that are a part of the Nahimic Audio Software include virtual surround, bass boosting, filters for voice clarity, volume stabilizers, and, of course, sound mixing.
On the other hand, the audio software also has its shortcomings and its own set of issues when it comes to discussing errors. However, these errors are common in most other software as well. Some common mistakes that users might face include bassless audio, hallow sounds, crackly audio, CPU hogging, missing audio errors, and a few other errors.
– The Connection Between Volute Ns and Nahimic Audio Software
Just like every other computer software, Nahimic Audio Software also has a bunch of DLL files that help it to perform at optimal levels by understanding your personal computer's system better.
However, this may come as a surprise to most users that Volute NS is not the actual name of the real DLL file that we are discussing in this specific guide. The full title of the DLL (Dynamic Link Library) file in question is A-Volute.NahimicDevProps2.dll, but we will refer to it as Volute NS for this purpose guide.
– The Functions of NAHIMICSVC32.Exe and NAHIMICSVC64.Exe
Volute NS is basically a daemon service that serves the purpose of providing the necessary assistance to the Nahimic Audio Software by running its operations in the background and functioning as a core feature of the Nahimic Audio Software.
Among several other DLL files, the software also includes core exe files that are a vital part of the audio software and serve many internal functions the same. Some of the exe files included in the software are the NahimicSvc32.exe and the NahimicSvc64.exe.
The earlier is used to run the audio software on 32-bit operating systems, while the latter is used to do the same on 64-bit operating systems.
Is Nahimic Software a Virus?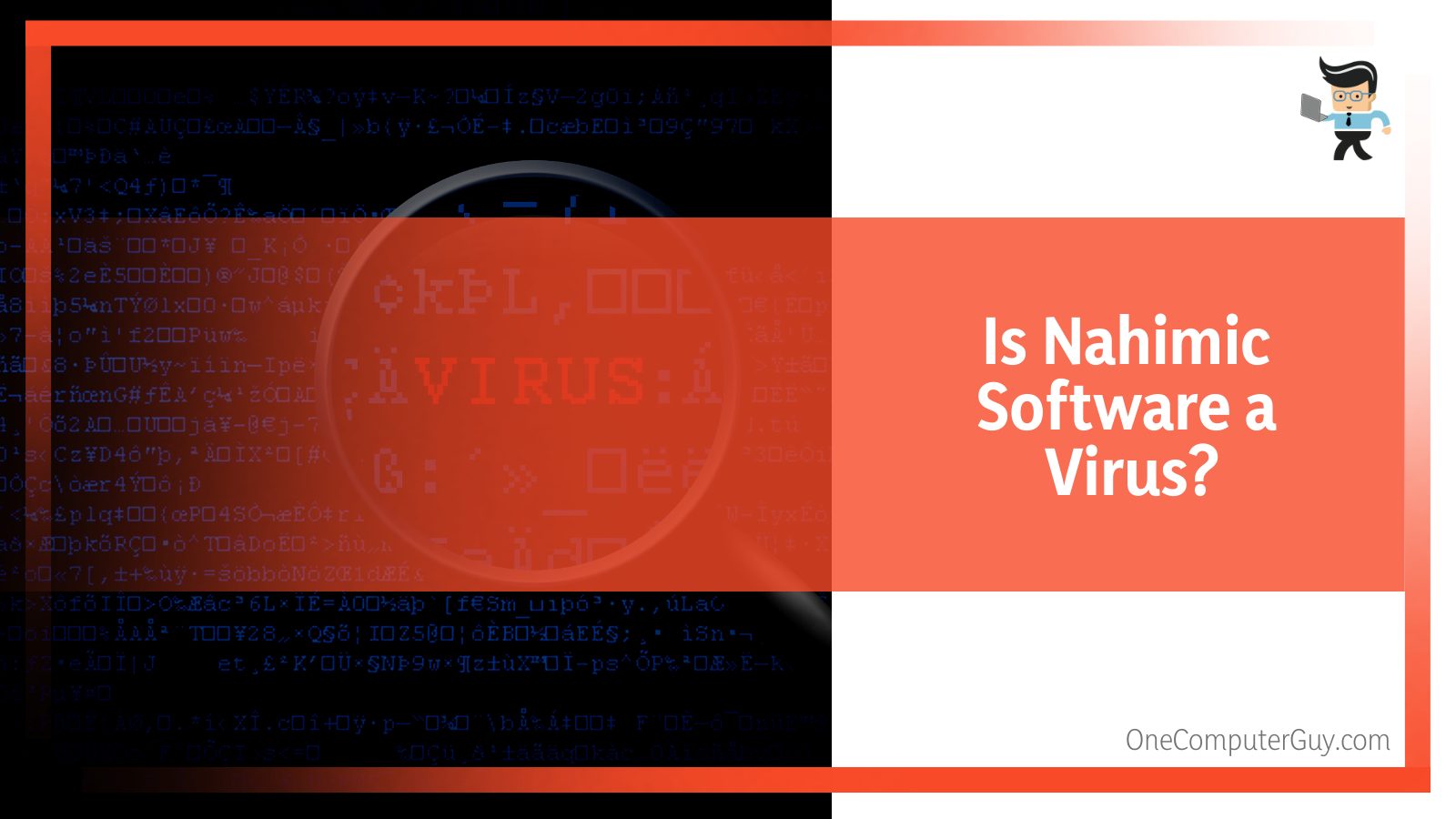 One of the most common questions that invade our minds whenever we come across a new software or DLL file is if any possible security threats are associated with it. While this problem is rampant and quite familiar with the rise of pirated software in the market, Nahimic Audio Software users can stay reassured that A-Volute Nahimic Software or Volute NS has no traits and no association with any virus in any way.
As we have discussed earlier, the service is entirely legitimate and is associated with the widespread application, Nahimic Audio Software, and within this category, it provides several legitimate functions.
However, quite too often, we will see complaints across the internet where users often discuss their unpleasant reports of the Nahimic Audio Software, which they will then blame on the Volute NS. Most of these issues that users report are the ones we discussed earlier in this guide, including bassless audio, hallow sounds, CPU hogging, missing audio issues, and crackly sounds, among several other problems.
– What Are Possible Reasons for Common Nahimic Errors?
While the root cause of the problem is ordinarily common software errors that come with changes in the computer's audio settings, other reasons for these problems could be the attachment of viruses or malware software that has entered your computer device and is now targeting either the Nahimic / Volute NS or the Nahimic Audio Software, with the aim of corrupting your computer.
However, it is essential to understand that this itself doesn't make Volute NS the culprit or the malware software in question. Instead, the software itself becomes a victim in this scenario. You can counter such errors quite easily if you face them. Some standard solutions to this problem include running a System Scan for malware software or viruses on your device.
You can do this with powerful antivirus software or simply the Windows scanner. Windows has included several easy solutions to common problems in their stock troubleshooters that you can use.
How to Remove A-volute File From Your PC?
A-Volute Ns file can be removed from a personal computer in three different ways. The executable file can be removed using the best method:
Disabling Nahimic software on the PC.
Uninstall A-volute Ns from the computer.
Using PC repair tool to solve A-volute driver.
– Method 1: Disabling Nahimic Software on Your PC
A common problem faced by computer owners who have installed Nahimic Audio Software on their machines is when the software's Nahimic Software or Volute NS starts causing different issues that significantly increase CPU/RAM usage. If you have faced this issue, you can quickly get rid of it by simply disabling Nahimic Software on your computer device.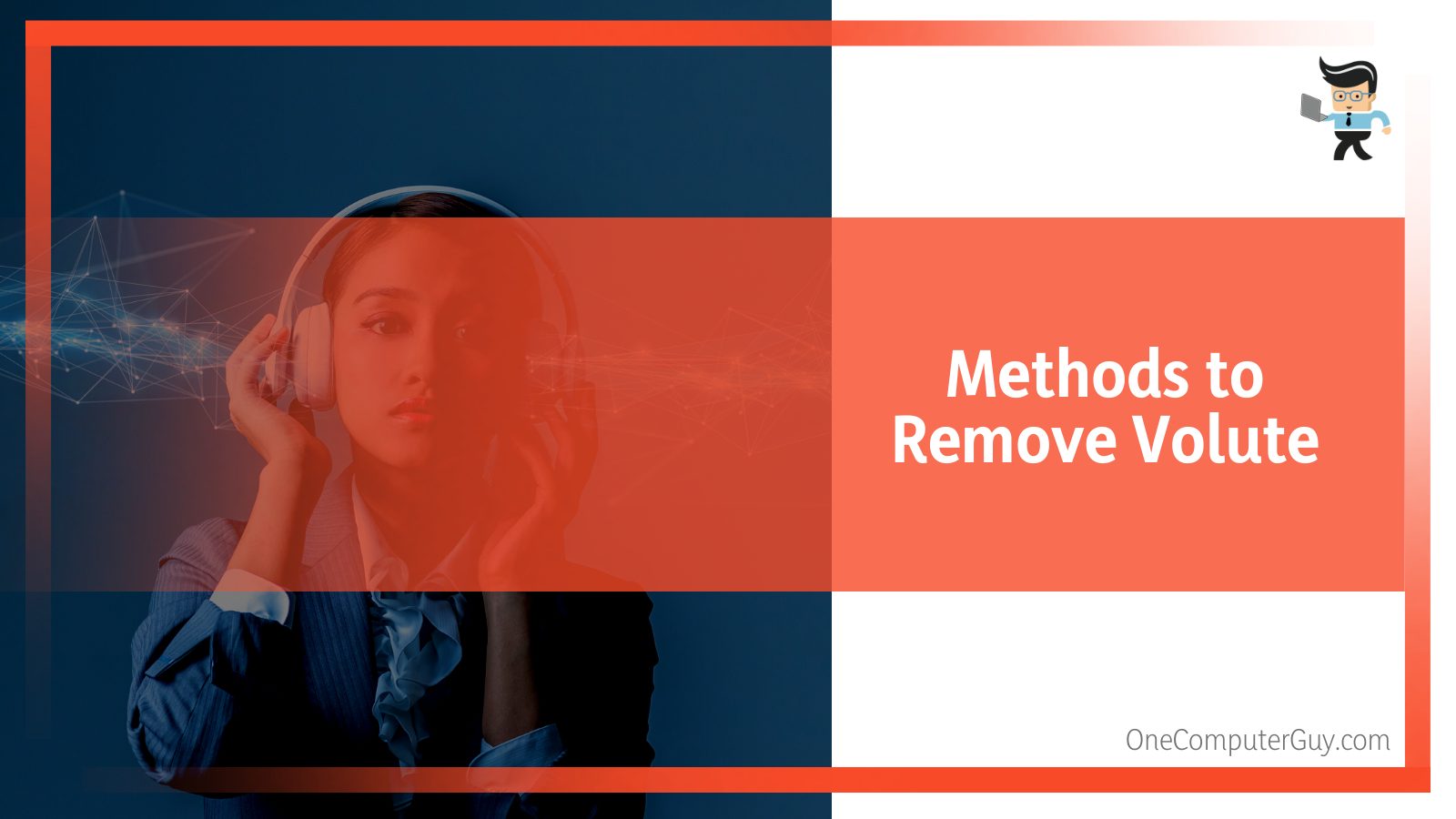 Disabling Nahimic Software on your computer is a very easy and straightforward process. To do so, simply start by opening the Services app, which you can find on any Windows PC with a quick search in the Windows Seach Box.
After you have found the Services app, you need to find the 'Nahimic Audio' app, which you can open with a simple double-click of your mouse. You will see a section titled 'Startup Type' with multiple options in a dropdown menu. It would help if you chose 'Disabled' from the given dropdown menu, after which you will click Apply. You will see a prompt asking you to confirm the changes, and once you click OK on that, the computer will save your changes.
– Method 2: A-volute Ns Uninstall From Your Computer
Sometimes, disabling Nahimic Service will not do the job for some users who will continue to face these problems of high RAM/CPU usage or even other issues with the overall sound output and audio drivers in their computer. If this is a problem for you, it is pretty easy to just remove Volute NS from your computer with a quick uninstall.
The uninstall of A-volute download is relatively straightforward: all you have to do is go through a series of four to five steps.
First of all, you need to go to the Windows Search bar to find the Control Panel on your PC.
After you have opened the Control Panel, you will see the section titled Uninstall a Program.
From here, you need to go into the subsection that will be titled Programs & Features.
Once you are in the Programs & Features section, you need to scroll around until you find 'Nahimic Audio Software.'
Right-click on this software, and the only thing you need to do to finalize your uninstall is to click Uninstall, and you will be done.
However, there are a few more steps that you need to go through in order to remove the Nahimic Companion from your computer device altogether.
Start by opening up the 'File Explorer app on your Windows PC and then go to this address: 'C:/ProgramData'
Once the given folder is open, you need to scroll down till you find the "A-Volute" folder.
Click the folder and delete it entirely from your device.
Once you have finished this step, you need to restart your computer.
If the Volute NS/Nahimic Software has caused your CPU/RAM usage problems, the repairing would entirely resolve them after the restart.
– Method 3: Using PC Repair Tool to Solve A-volute Driver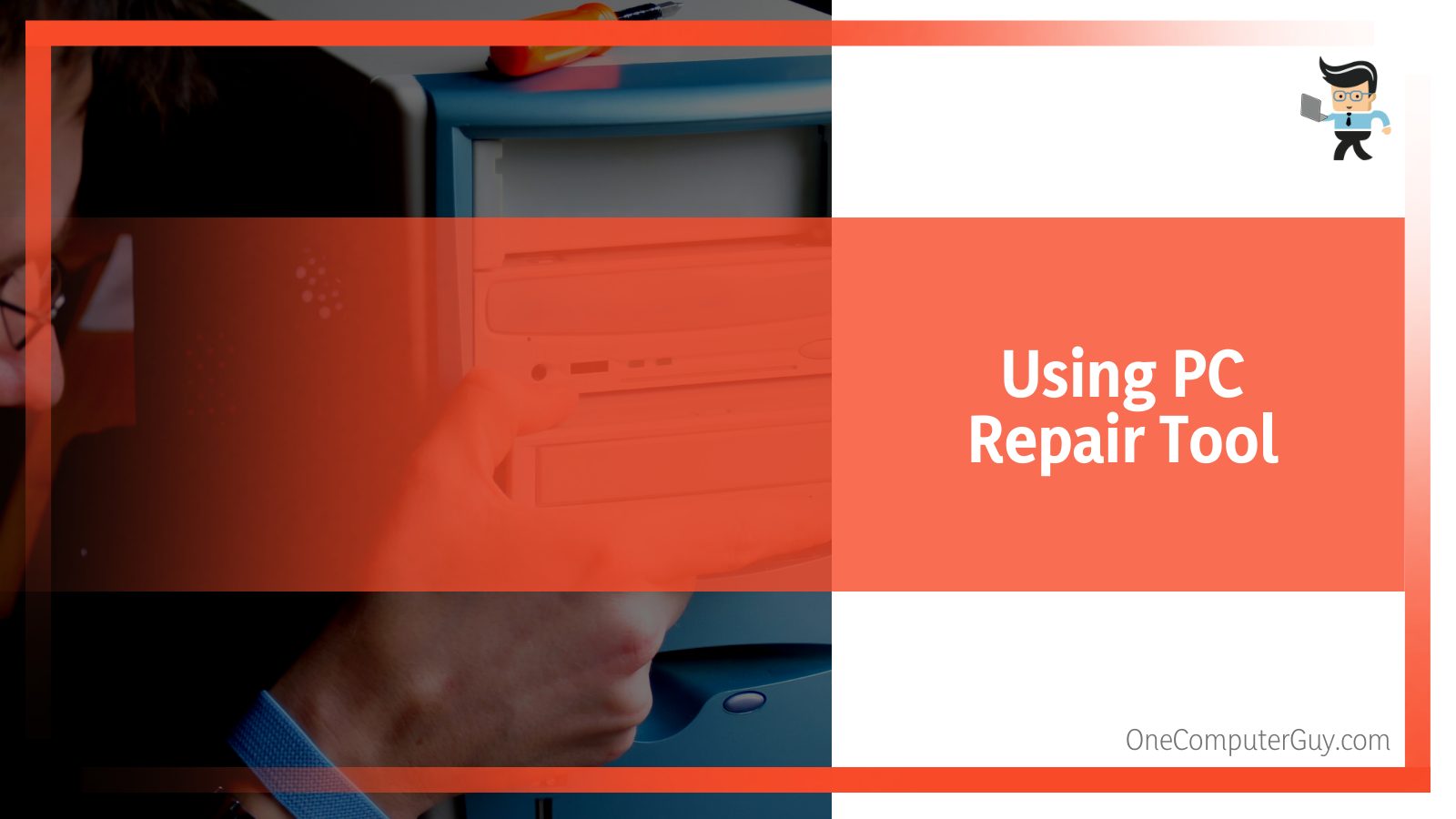 The last method to quickly resolve any issues you are facing because of Volute NS/Nahimic Software is to simply use the 'PC Repair Tool' to pinpoint and completely fix any errors that come up on your computer.
The tool in question is an efficient, quick, and easy solution for any user who is looking for ways to find and fix DLL errors, EXE errors, BSOD errors, unexpected problems with different software, or common malware or file registry issues. This tool can help resolve all these given errors and much more, making your PC healthier and more efficient with just a few clicks.
Conclusion
Our guide explained what Volute NS is and what it means for your computer and its audio settings. Before we move on to other guides and tutorials, here is a quick overview of the most critical tips in this article:
A- Volute NS, also known as A-Volute Nahimic Software, is a part of the Nahimic Audio software designed to help modify the audio settings on computer devices.
While A- Volute NS is not a malware or security threat in itself, the presence of audio software on your device can cause some errors that make it seem like malware.
You can use the Nahimic Audio Software for virtual surround, bass boosting, filters for voice clarity, volume stabilizers, and sound mixing.
Any user can easily remove Volute NS from any computer device by simply uninstalling and removing the Nahimic Audio Software folder if it causes any errors.
As we have learned from this guide, A-Volute software is a harmless system file that is part of the Nahimic Audio Software and acts as a cornerstone for the software's excellent performance. If you have any questions about how this affects your gaming experience or your computer's performance, feel free to pop back to this guide and get answers to any questions you may have!