When choosing between 980 Ti FTW vs Classified for your new PC build, it might seem quite complicated if you're new to PC building. However, the answer to this query is not complicated at all, and you can easily discern the best option once provided with all the facts and figures about both these cards.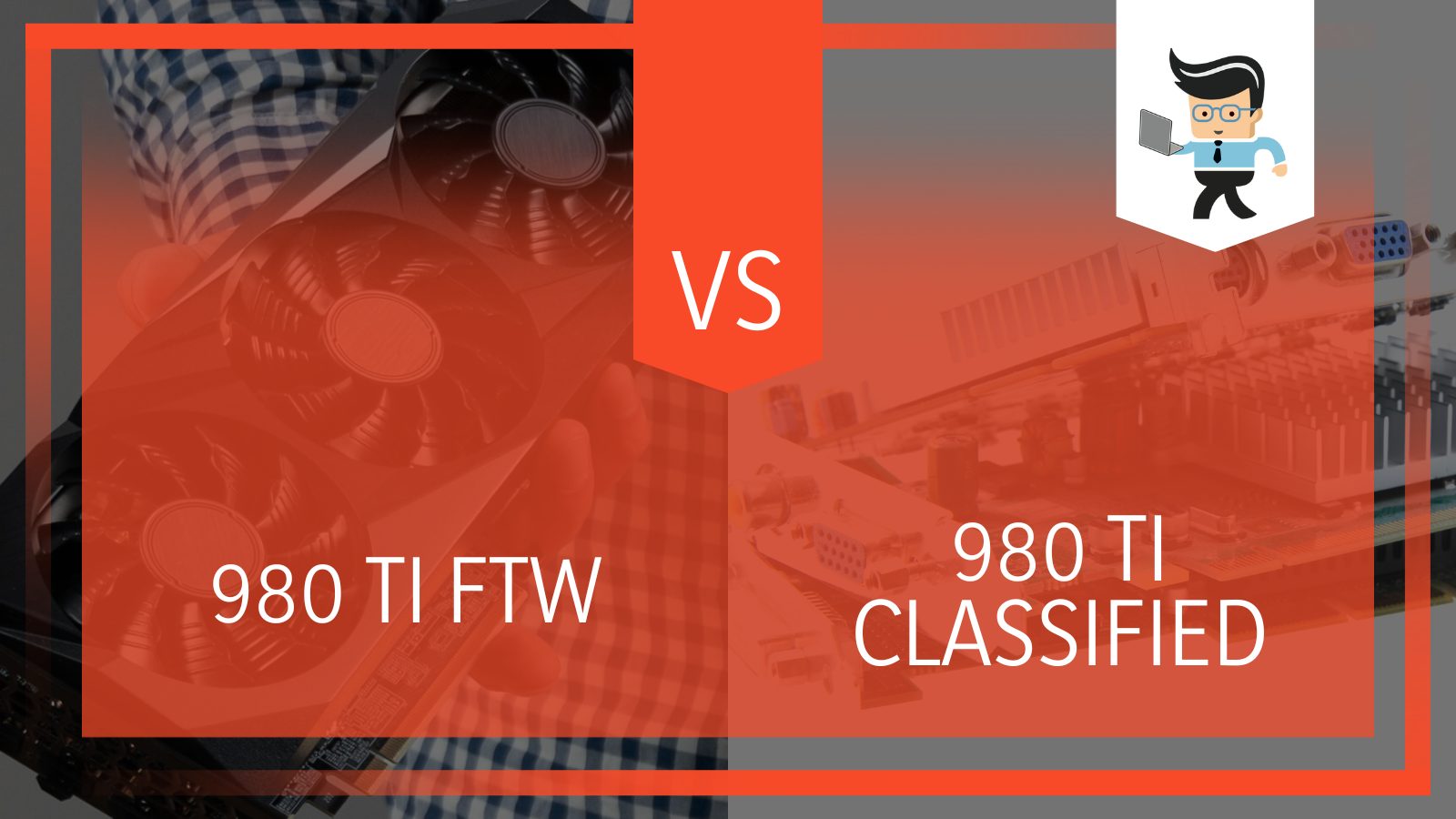 In this guide, we'll be taking a look at these two GPUs and their various specs, etc. So if you wish to know which GPU would be the best option for you out of these two, keep reading this article until the end and you'll be able to easily make this choice.
980 Ti FTW vs Classified Comparison Table
| | | |
| --- | --- | --- |
| Factor | 980 Ti FTW | 980 Ti Classified |
| Specs & Features | 8+2 power phase | 14+3 power phase |
| Performance | 3x the performance of 980 Ti | Better than FTW |
| Max Power Draw | 275 watts | 300 watts |
| Price | Around $550 | Around $580 |
What Are the Differences Between 980 Ti FTW vs Classified?
The main difference between 980 Ti FTW vs Classified Gaming ACX comes down to their specs and features, performance, and price points. The Classified variant provides you with better performance and better overclocking experience due to its 14+3 power phase and 300 watts power draw.
– Specs
Talking about the specs and features of 980 ti FTW vs Classified graphic cards, we should mention that the 980 ti FTW and Classified GPUs are the best variants of the EVGA 980Ti lineup, with just one other variant above them.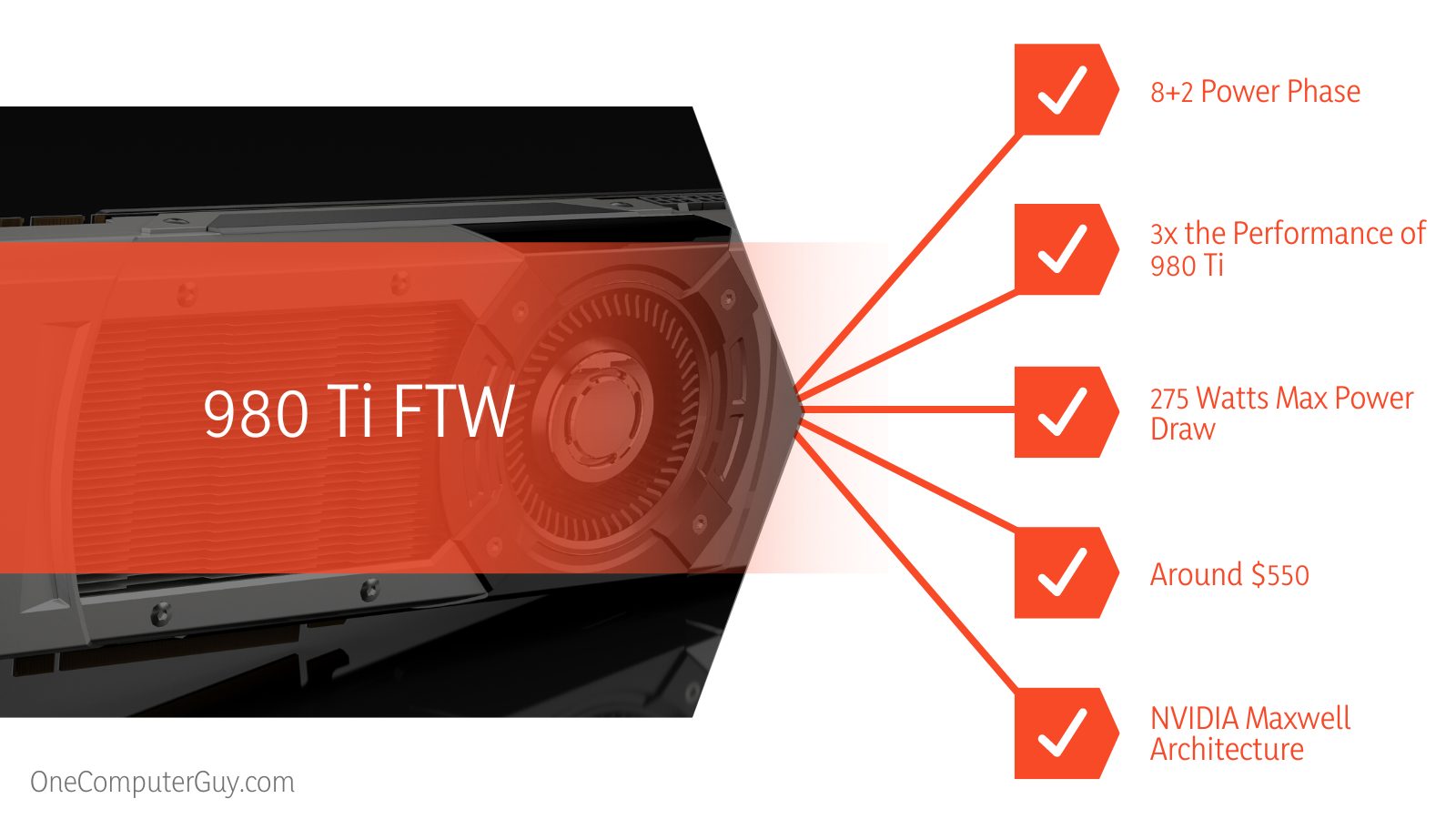 The EVGA GeForce GTX 980 Ti FTW boosts performance with twin 8-Pin power inputs, an integrated EVGA backplate, an 8+2 Phase Power Design, and the ground-breaking NVIDIA Maxwell architecture.
In addition, this card has 6GB of GDDR5 RAM and 2816 NVIDIA GEForce CUDA Cores, providing you the power to handle whatever comes next. The GeForce GTX 980 Ti FTW by EVGA actually offers more than 3 times the performance and 3 times the memory of older generation cards.
On the other end of the spectrum of 980 Ti FTW vs Classified, the EVGA GeForce GTX 980 Ti Classified offers unsurpassed overclocking and performance thanks to the revolutionary NVIDIA Maxwell architecture and enthusiast features like 14+3 Power Phases, Dual BIOS compatibility, and more.
As with the 980 Ti FTW, the 980Ti Classified comes with 6GB of GDDR5 memory and 2816 NVIDIA CUDA Cores, which gives it the power to handle whatever task you throw at it. The EVGA GeForce GTX 980 Ti actually offers 3 times the performance and 3 times the memory of the GTX 980 Ti. With high settings, you can now play even the most difficult games and enjoy a fluid, 4K experience.
– Features
Additionally, in the case of both these cards, they come with the much-lauded EVGA ACX 2.0+ cooling technology, which gains more functionality in EVGA ACX 2.0+. A memory MOSFET cooling plate (MMCP) can lower MOSFET temperatures by up to 13 percent, and specially designed straight heat pipes (SHP) can also lower GPU temps by an extra 5C.
Additionally, ACX 2.0+ coolers have double ball bearings, improved sweeping fan blades, and an extremely low power motor that enables them to produce more airflow while using less power, freeing up additional GPU power.
– Performance
Now let's compare the performance of the EVGA 980 ti FTW vs Classified GPUs. As we've stated above, both these cards are the second and third highest performing 980Ti variants manufactured by EVGA.
In terms of performance, the 980Ti Classified variant outshines the FTW variant by a fair margin even though they both are rated as Ultra performance cards. The Classified variant of the 980Ti basically allows you to overclock it to your heart's content (within limits, of course), while the 980Ti FTW can't be overclocked to that level.
Due to this reason, you'll see a difference in both the performance and the power requirements of the 980 Ti FTW vs Classified graphic cards. Even though both these cards are configured with double BIOS and have the ACX 2.0+ coolers, the max power draw of the 980Ti Classified is 300 watts as compared to the 275 watts max power draw of the FTW variant.
Even though this difference in the max power draw might not seem like much to you, it has a big effect on the performance due to the 14+3 power phase used by the 980Ti Classified Gaming ACX card.
– Price
GPUs are probably the most debated computer component on the basis of price points. In the case of the EVGA 980 ti FTW vs Classified cards, both cards are quite similar, and having similar specs means that they also fall near each other on the price chart. These days, you can get an EVGA 980 Ti FTW Classified 6GB card for about $580-$600.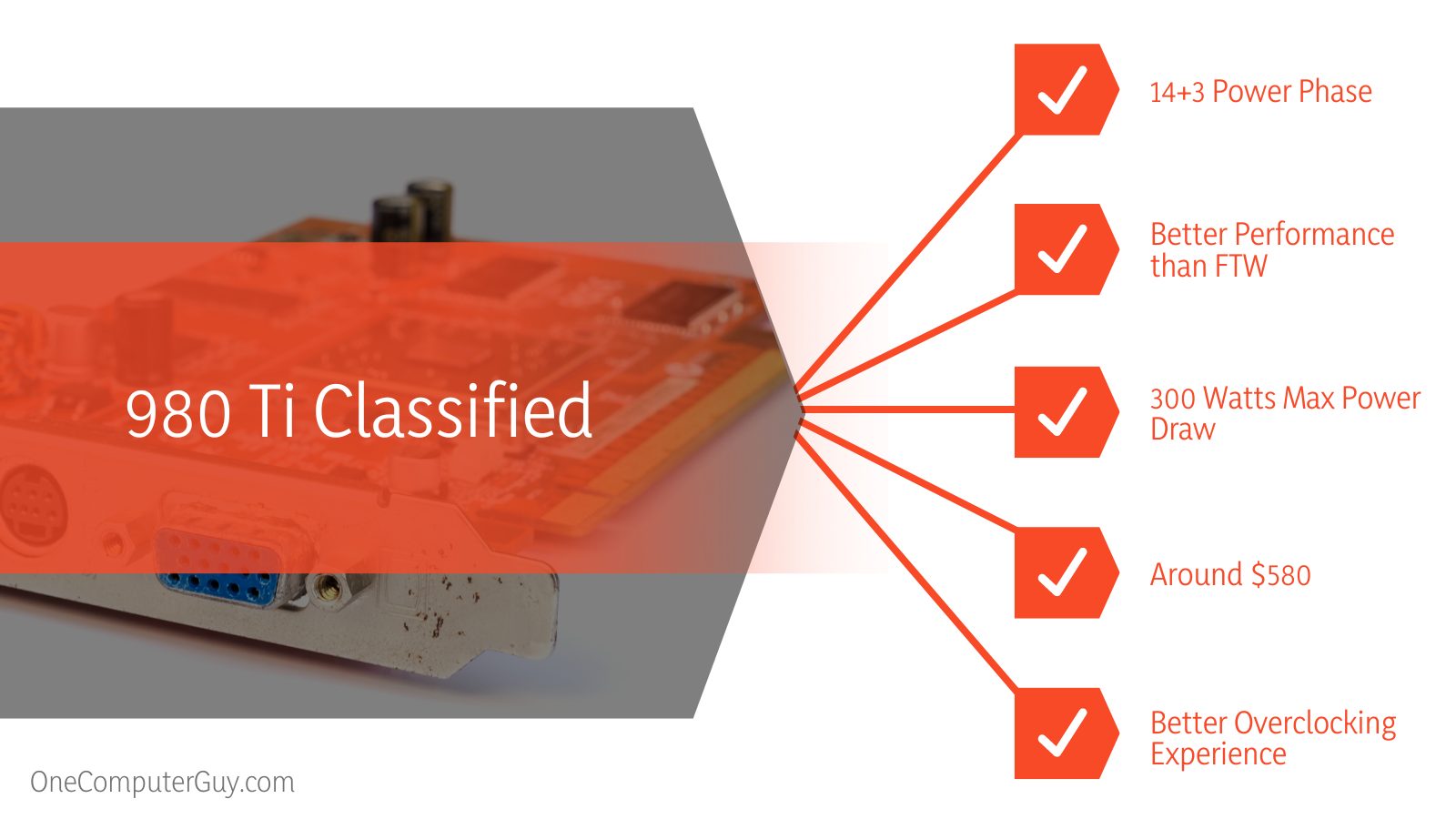 On the other hand, a 6GB EVGA 980 Ti FTW card costs about $550-$580. Since the difference in the prices of both cards is virtually negligible, we'd recommend you to go for the Classified version if you have a sufficient power supply.
What Is 980 Ti FTW Best For?
The 980 Ti FTW is best for playing games at high resolutions up to 2K. It is a reliable graphics card that can allow you to play AAA titles on your computer without facing any lag or glitches in the gameplay due to its 6 Gigs of memory.
– Energy Consumption
Since it has a maximum power draw of 275 watts and a power phase of 8+2, you can use this card without needing to worry about excessive energy usage during your gameplay. This comes in handy when you enjoy playing high-intensity games for long hours.
What Is 980 Ti Classified Best For?
The 980 Ti Classified graphics card is best for playing video games on 4K or overclocking your computer to squeeze out every last bit of juice. With its power phase of 14+3, a max power draw of 300 watts, and 6 gigs of memory, it allows you to have a fluid experience while gaming in 4K.
– Overheating
You don't even need to worry about the card overheating because it comes equipped with ACX 2.0+ coolers that keep the temperature to a manageable level during usage. Overheating can be a harmful process for your PC, so this safeguarding option comes as a relief.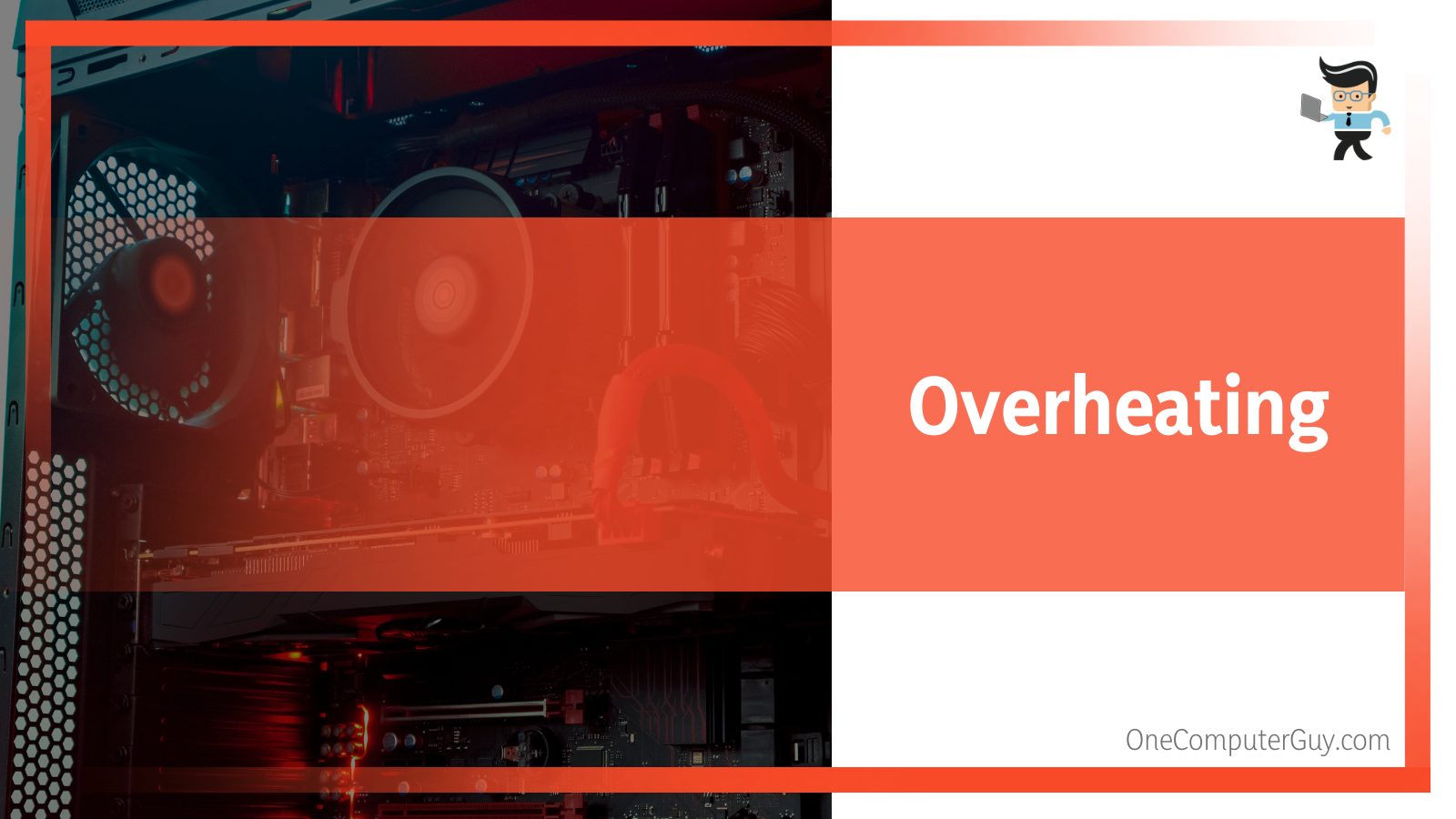 FAQ
– Is the GTX 980 Ti Still Good?
Yes, the GTX 980 Ti is still a good card, but if you're looking to buy a 980 Ti, we'd suggest you to go for a 980 Ti FTW or Classified card instead of the basic 980 Ti model. Any of these cards will make good options for your PC build and will allow you to experience good quality gaming even at high resolutions.
Conclusion
In the guide above, we have gone through different aspects of the 980 Ti FTW vs Classified graphics cards, including specifications, performance, and pricing. Even though both of these cards are quite similar in their specifications, there is a clear indication that the Classified variant of the 980 Ti happens to be the best option out of these two graphics cards.
Using the 980 Ti Classified, you can easily play AAA titles on up to 4K resolution without having to face any lag or glitches in the gameplay.
The power consumption of this card is also quite good, owing to its 14 + 3 power phase, which allows it to perform admirably even while being overclocked. And in case you are overclocking this card, you don't need to worry about overheating it because the ACX 2.0+ cooler provided with this card is quite adept at maintaining the temperatures of this card at an acceptable level.
If you wish to choose a card between 980 ti FTW vs Classified, we'd suggest you get the 980 Ti Classified GPU.