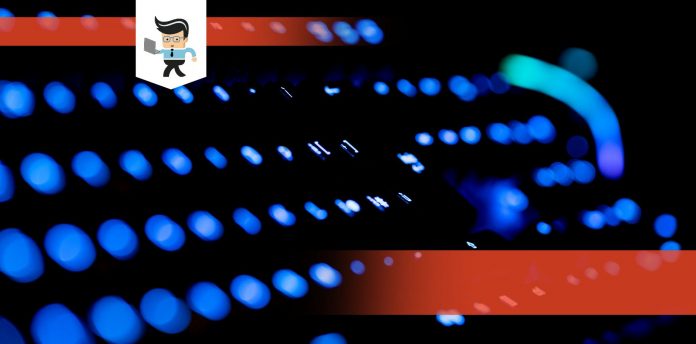 With so many brands in the market, you have probably heard about the Redragon K552 gaming keyboard. It doesn't cost as much as some, but it will no doubt provide some satisfaction.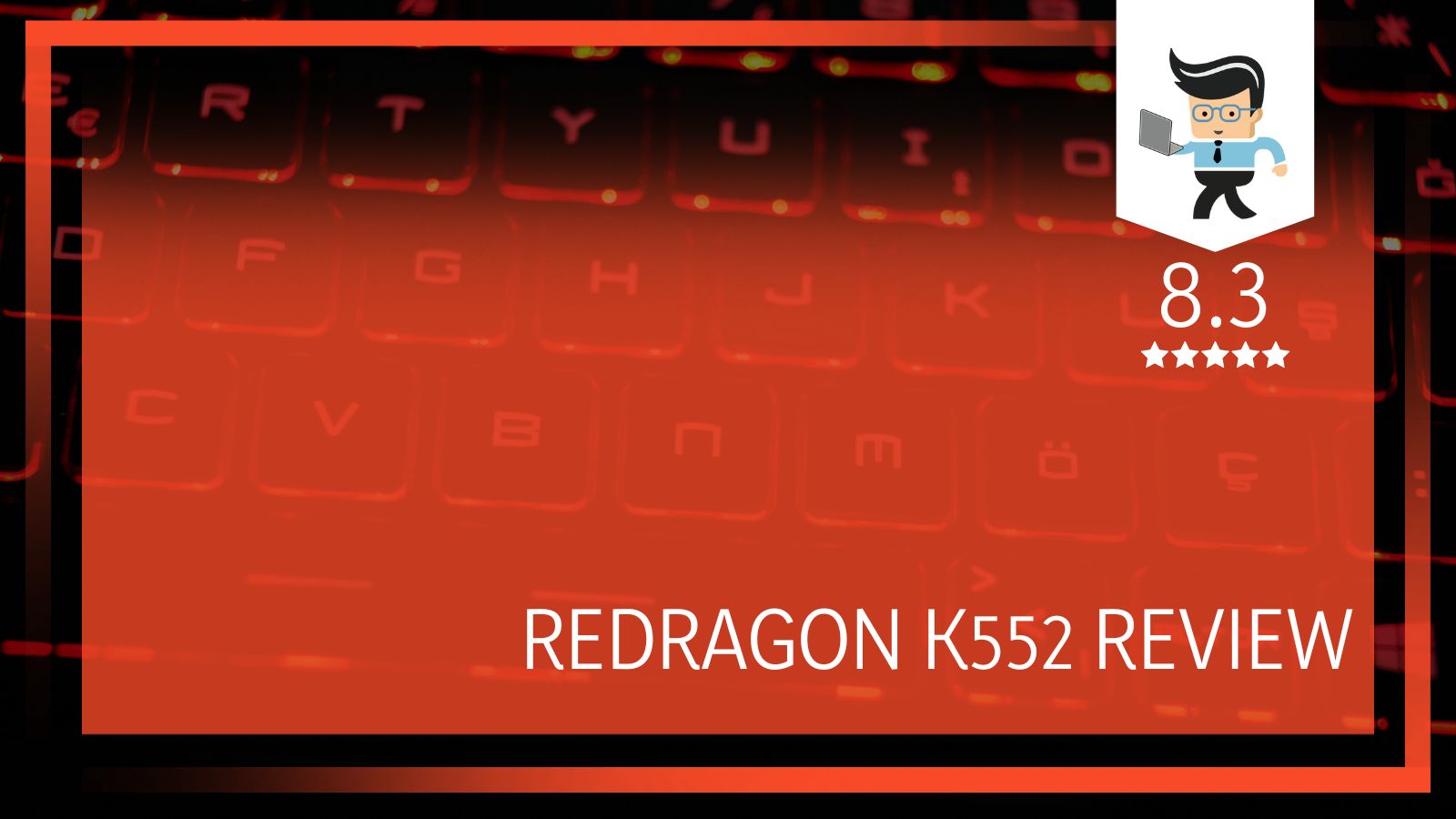 It's a keyboard designed to give the most basic gamers all the tools they need. However, it's suitable for all kinds of users, including coders and writers. We will take a closer look at its top features, pros, and downsides. Read on!
| | |
| --- | --- |
| Specifications | Features |
| Switch type | Blue Outemu |
| Material/Casing | Hard plastic/metal |
| Keycaps | ABS plastic |
| Lights | RGB |
| N-key rollover | Anti-ghosting |
| Cable | Non-detachable |
| Others | Ergonomic |
| Water-Resistant Capability | Splashproof/dustproof |
Redragon K552 Key Criteria
PROS
Good build quality
Splash and dustproof
Superior key feel
Cheap and reliable
CONS
Only Blue switch as an option
No programmable macros
Overview
Not as big a name compared to the other brands out there, but the Redragon holds its own with the K552. Redragon offers a good range of reliable models that many gaming aficionados will recognize as functional.
In addition, there are a lot of basics here without so much software in comparison to other companies that make other top keyboards. This keyboard gives you an affordable and reliable option with peripherals to rival bigger brands.
It's perfectly built for users who want a portable keyboard with complete anti-ghosting plus full mechanical keys. Since you're not paying much for it, there lies the appeal. Further, the construction is heavy-duty in comparison with other mechanical keyboards.
The lights are quite enticing with a red backlight which offers different brightness levels. Sure, it's heavier than many other keyboards, but the design and functionality are on the same level as most.

Overall, the Redragon mechanical keyboard is a decent gaming keyboard with clicky tactile switches. Its compact ten-keyless design comes out as simple but functional, and its build quality can compete with keyboards twice its price. That part will appeal to those on a budget.
However, the keyboard is pretty "empty" when it comes to extra features, and the blue clicky switches may not be the best choice for quiet places. That said, it's a basic mechanical keyboard with admirable performances many users will love.
Redragon Mechanical Keyboard: Top Features
– Build/Material Quality
There is nothing spectacular here, but the design fits its status as a budget keyboard. It has a base made from metal and covered in good quality plastic. However, the plastic, especially on the keycaps, does feel rather thin. The base is a simple slap underneath.
At the top of the base sit the mechanical triggers, which look like they use Greentech molds. Further, the keys then sit with high clearance to such an extent that you can see part of the key mechanism and the white base, too. All these further point to the fact that the design is easy on the eye and simplistic.
The keyboard doesn't offer any USB pass-through or 3.5mm jack connections. The cable comes with a braided fabric, and plastic sheathing is high grade. In all, the cable will last a long time, but it's not detachable.
The design is not all doom and gloom, though. There are positives, especially with engineering. As such, the Redragon k552 is built to withstand a lot of hard knocks as well as deliver customer satisfaction. The combination of heavy-duty metal and ABS construction is great.
The construction is also splash-resistant, so you don't have to worry about beverages spilling over.
Overall, the design is durable and strong enough. Many people will pick it over some Corsair products since it doesn't cost as much. Weak points are few with very little to suggest it won't exceed your expectations.
– Switch
By now, you know the Redragon k552 switches are only the only ones here. That is the Outemu Blue variant, which are clones of the Cherry MX Blue. For this reason, they're very similar to the MX in different ways, including switch rattle, sounds, and general typing experience.
Also, the Outemu switches are known to be more cost-efficient. That makes them quite the fixture in budget keyboards. However, they still give off the same switch performance as Cherry MX.
The durability is something you can question, though, as it doesn't boast the 100 million keystrokes that the Cherry MX has. For the Cherry MX Blue, there's a total travel distance of 4mm with actuation at 2mm and force of 55g. The tactility occurs at 1mm. On the flip side, Oetemu Blues have a total travel distance of 4mm and an actuation at 2.7mm. The actuation force comes in at 46g, and tactile occurs at 2mm.
Outemu Blues is also a bit slower than Cherry MX Blues. You only need to look at the tactile events and the actuation. However, they are lighter, and that makes them easier to press. Again, you have to cope with the noise because this keyboard is loud.
If you're trying to play games at night or get some work done in office spaces, you might want to think about that.
The stabilizers are a bit rattly, but it's pretty much the same as many other keyboards. Since they're like Cherry-style stabilizers, you can take them off easily with the included keycap puller. Overall, the blue switches are reliable. Missed keys won't happen as much either. Also, the tactile feedback is very accurate.
– Keycaps
This is a bone of contention for most users. Why? For a mechanical gaming keyboard, the keycaps are probably the weakest part of the keyboard. Yes, the price is great, but it could have been better.
The K552 keycaps are made of ABS plastic with pad-printed legends. When you play games for a long time, the keycaps will start to shine, and the legends will likely begin to fade. It's not a feature unique to the K552 as a lot of other brand name keyboards will suffer the same fate.
The plastic for the keycaps is very thin, one of the thinnest most users have come across. We did mention the keyboard has some weak points. With the keycaps, the flex quickly bows to pressure.
Also, the thin keycaps are responsible for some of the rough noises generated by this keyboard. To compensate for this, there's a standard bottom row, so any set of aftermarket keycaps will work with the keyboard if you want to upgrade them.
The legends have a simple font. These are geared towards those who intend to play games with it. The second symbols on the numbers are aligned side-by-side rather than having the numbers on top of the symbol. As a result, you can easily see the symbol with the backlight on.
– Lights/Multimedia
For an excellent budget mechanical keyboard, the K552 gives you a total of 12 multimedia controls. These are further set across the twelve function keys and activated by holding down the Function or FN key.
The keyboard's Red LED backlighting spreads across the entire keyboard, and you can turn it on/off at any time. You can also change the breathing effect and different brightness levels, which are all adjustable with the Fn key and one other key.
The arrow keys and WASD keys are also switchable. Depending on what you use the Redragon for, you can change their positions. Further, this keyboard is also plug and play, so there's no need to install anything even though drivers are available.
More on the lights: The RGB lighting shows through nicely on every key. Even when the backlight is completely off, the keycap legends are easy to read. That is unlike the Drop CTRL with the backlight off.
On the whole, there are nineteen different lighting effects and game modes, two user-defined modes, six colors multiple brightness levels, and breathing speed precision-engineered keycaps that give users crystal clear uniform backlighting.
– N-key Rollover/Anti-ghosting
The A=anti-ghosting feature is an upbeat part of this keyboard. As such, all 87 keys are conflict-free N-key rollover.
It features multimedia keyboard keys and a non-slip ergonomic, splash-proof design. Add the gold-plated high-speed corrosion free USB connector, which offers a good connection, and you've got a good keyboard.
The performance is also great considering some of the issues with it. For gamers, the anti-ghosting will make sense for a lot of games. Games like FIFA and DOTA won't have issues, especially when you use third-party key mapper software.
Sure, clanging sounds from the switches are only normal, and the absence of macros is a sore miss. Then there's the fact that the keyboard lacks any sort of memory. Further, if you're hoping for Redragon k552 software, you're out of luck. It's not likely that gamers will have issues with that, though.
Frequently Asked Questions
1. What's the typing quality of the Redragon K552 like?
First of all, the K552 uses clicky switches that are similar to Cherry MX Blues. The actuation force is very low, which means it doesn't require much force to press the key. That means you get to type faster.
Besides, the blue switches provide tactile feedback as well as an audible click when a keypress has been registered. The typing quality is pretty decent. However, while the click of the tactile feedback feels satisfying, we can't help but feel it's a little out of place.
The reason is that the click doesn't quite line up with the actuation. That doesn't mean it's unpleasant, but enthusiasts of Cherry MX Blues may find it a bit strange.
In all, the typing experience remains light and will keep you going for a while longer. Add to that; the keycaps feel nice to the touch and there is stability all through. We must also mention that the spacebar has a slight wobble.
2. How does the K552 compare to other gaming keyboards?
When comparing this particular Redragon to other keyboards on the market, it feels a bit wanting in terms of quality specifications. Nevertheless, it has a great build quality even without the programmable keys and lack of backlight customization.
We still think it's one of the best for playing games since it meets all the necessary requirements to qualify as one.

Conclusion
The K552 from Redragon will do its bit to satisfy the majority of users. That includes a lot of gamers but with many exceptions thanks to some of the low-quality features. Since the price tag isn't prohibitive, there is nothing to complain about.
If you consider what other options costs, you will stand on the hills and justify its performances. Yes, we recommend it for avid gamers and those looking to try out a few games.
In all, it has better construction, yet the apparent lack of macro keys and software are misses. Should you go for it? Yes! It's still a quality keyboard, especially if your pockets aren't quite deep.