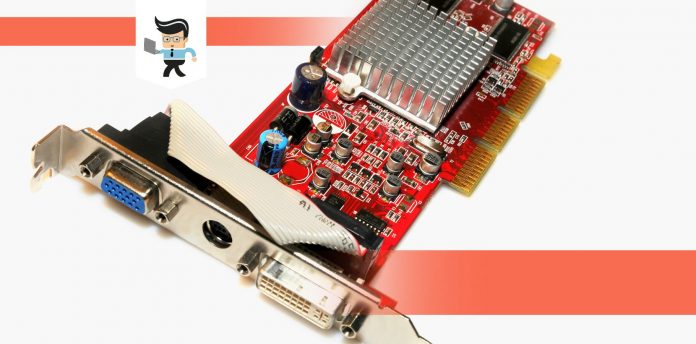 What is the best graphics card under $100? If you don't have a ton of money to spend on your graphics card, it can be difficult to determine whether or not you will get what you need.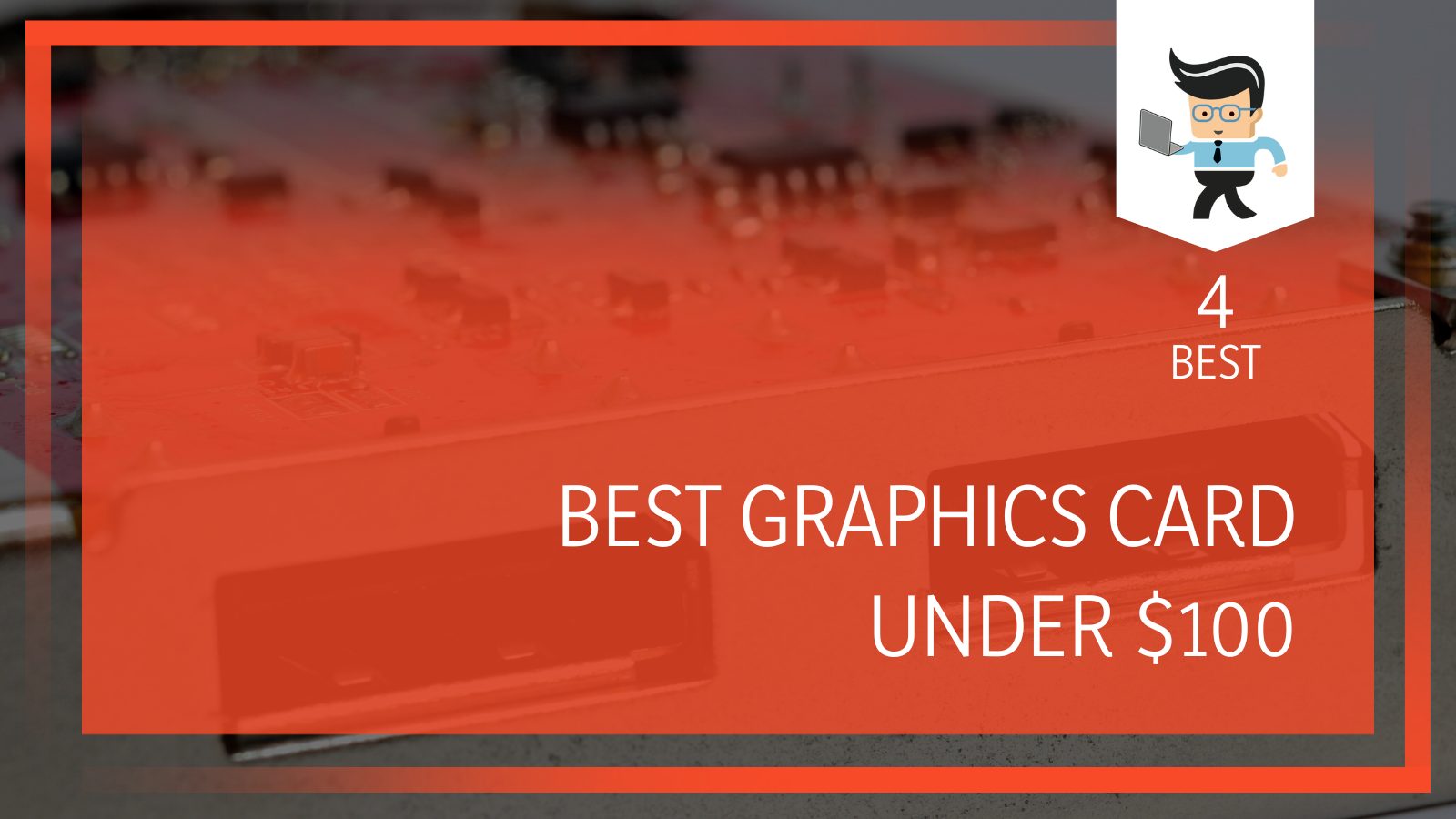 Luckily, there are quite a few cheap graphics cards under $100 that will give you pretty much all that you need. Not all graphics cards are going to do that, however. You will need to do some research to figure out which ones are the best and which ones are just budget in a bad way.
Luckily, we've been able to work through and find some of your top options.
Comparison Table
What Is The Best GPU Under $100?
When looking for the best budget graphics card under $100, we looked at a few different things. We determine how much real estate the card will take up, the power that it has, how many transistors there are, and the Streaming Multiprocessors, among other things.
We found these options as the ones that are worthy of a second look:
If you are looking for something that is low-priced but still performs like you need, the GeForce GT 1030 is going to be a good option for you. With its power-friendly architecture, the card is great for anyone who has a PCIe slot available.
The GeForce GT 1030 is a fantastic graphics card for the price, let's start there. While it won't offer everything that everyone will need, for the price, is it hard to beat.
Most of our "best" graphics cards fall over $100. The card itself comes with a full-sized bracket already on it, but you can replace it with a half-height bracket if you are looking to put the card into a slim enclosure.
It has a small 30W, so power consumption is low. This will help with thermals and acoustics to keep everything running smoothly. Of course, the power comes into question when you have something with 30W.
GeForce GT 1030 was built using a new graphics processor called GP108, which is composed of 1.8 billion transistors. It is a smaller processor, which is what keeps the card smaller as well. There are three Streaming Multiprocessors, which is good for the price range but not necessarily ideal.

Pros:
Great for eSports; Low price; 30W TDP; Low profile form factor
Cons:
Not great in DX12 or Vulkan-based games; Sometimes is not available from certain retailers
The Asus GeForce GT 710 is a good card option under $100. It is a single-slot design with a passive cooling solution. It doesn't even require a PCIe 3.0 slot, which will be ideal for some builders.
The Asus GeForce GT 710 is another variant of its GeForce line, which is actually a good thing. While some people may think that it is overkill, Asus has been able to steadily improve their graphics cards while keeping them fairly budget-friendly.
The Asus GeForce GT 710 is a single-slot design that can actually fit into a PCIe 2.0 x1 interface rather than a PCIe 3.0 slot, which means that you can use it on your older motherboard if you don't want to upgrade there.
The card itself is a Kepler-powered graphics card that clocks up to 954 MHz. It has 2GB of GDDR5 memory. If you are looking to game, this might not be enough. However, if you are looking to upgrade your system above integrated graphics on your traditional computer system so that you can use multiple monitors, this is a good place to start. For gaming, you may fall behind.
The Asus GeForce GT 710 has been updated from the previous graphics cards in the line because it comes with four HDMI ports so that it can accommodate up to four 4k monitors at one time. One of the bigger problems to consider is that the card doesn't natively support HDMI 2.0, which is what you need to push 4K at 60Hz.
There have been some updates so that you can do it with a single monitor. If you have more than one monitor, the refresh rate cuts in half.

Pros:
Cheap price; Works with older motherboards
Cons:
Doesn't support HDMI 2.0 standard all that well; Can only do 60 Hz if paired with a single monitor; not readily available everywhere
If you want to add three display outputs to your PC for a low price, you will want to consider the GT 710. It also has Nvidia's driver support and features, which never hurts. For gaming, it isn't the best option, but for everyone else it is great.
One of the best graphics cards under $100 is the GT 710. It has three output ports, driver support, enhanced features, and it does all of that while being completely silent. Just because it isn't expensive, that doesn't mean that it isn't a good card for most activities on a computer.
Nvidia has always produced amazing graphics cards, and this one is no exception for the price. Don't get confused, this is an entry level product. You aren't going to be able to get everything out of a card at this price, even from this manufacturer. It is still faster than many of its peers in this price range, even if you shouldn't purchase it for its speed. The features are what you should be interested in as you make your purchase.
The GT 710 gives you three outputs: a VGA, an HDMI, and a DVI-D. If you have the right peripherals, you can also get 3D content on supported TVs. The card will display billions of colors and it supports 7.1 surround sound. It can work with multi-monitor setups thanks to the three ports, but there isn't a DisplayPort available.
The card itself has a max resolution of 60Hz for 2560×1600 for digital outputs and 2048×1536 via the VGA adapter. If you have the ability, you can set it up to 3840×2160 or even 4096×2160 over HDMI  if you are willing to drop the refresh rate. While this won't give you the best results, it is possible.
The card is passively cooled without a fan, so it is silent. There aren't any moving parts, which helps to keep it functional for a longer time, as graphics cards are notorious for breaking or stalling out due to dust.
The reason most people go with the GT 710 is because it fits just about any PC that you can get. It measures in at only 68.8 by 114.3mm, which is tiny. It will fit into almost all case sizes, including full height and half-height. You get both brackets standard. One thing to note is that the passive heat sink is quite thick so it takes up two PCI Express slots.

Pros:
Cheap; Great Nvidia support; some good features; faster than other cheap graphics cards
Cons:
Doesn't have a DisplayPort; Thick heat sink; Takes up two PCI Express slots
This is a modest, cheap card that is still better than anything you will get standard. While it isn't for gaming, it does boast a 70% increase in monitor support than any standard card
The GeForce GT 710 graphics card has "gaming" in its long title, but we aren't so sure that it was built for all gaming. It does have a ton of capabilities and is better than many of its peers in the same price range.
If you heard some negative things about the previous versions of this card, clear them from your mind. This one is much better. It offers multi-monitor support for up to three different displays, which is more than some of the others on this list.
Now, as this card is a bit older, it uses some of the older Kepler architecture. There are 192 CUDA cores with a GPU base clock around 954MHz, if you push it. This makes it comparable to its contemporaries and far, far better than any previous models in this price range from this manufacturer.
Standard, it comes with 2 GB of DDR3 memory and a 64-bit memory interface, which offers a memory bandwidth of 14.4 gigabytes per second. This is far better speed compared to most other integrated solutions and it has better technologies integrated as well, including PureVideo, PhysX, FXAA, and others.
PureVideo is particularly useful because it will help you to handle GPU powered video decoding, which will free up your CPU for other tasks and keep your machine running smoothly.

There are some other benefits to this graphics card as well, including the DirectX 12 support,  support for resolutions up to 2560 x 1600 pixels, DVI-D, HDMI and VGA connectors, and supports for up to three different monitors or displays. Power consumption continues to be modest at around 19W. It has a passive cooler and measures 6 inches long and 2.7 inches high.
What To Look For In Budget Graphics Cards
Graphics cards are used to convert numbers into images. Most CPUs will have a graphics card integrated into the system already, but if you are building your own PC or you are looking to replace the one that comes standard, you may need to buy your own.
If you need to game or you want to add multiple monitors, you will need to supplement with your own graphics card. It is also an addition that a graphic designer will need to add.
GPUs are among the most expensive additions to your computer. You will need to purchase the right one to match with your needs. There are a few different things to consider before you buy your graphics card, they include:
Memory
Space & Cooling
Shader Cores
Power
Bandwidth
Clock Speed
– Memory
Most graphics cards will come with somewhere between 2 and 12 gigabytes of video RAM, and you may want to do research to see what you need for optimum computer performance. Some people will tell you that the amount of memory doesn't matter, but you should know that it is never a bad thing to have more.
Video card memories hold anti-aliasing operations (this is what helps to remove the jagged edges on objects) and other elements that will help to make images look realistic. This makes it important to us, especially if you are going to game. Video memory will allow you to play games at higher resolutions.
You should divide your system memory by two and this will help you decide how much memory you will need at the very least.
– Space & Cooling
GPUs are well known for producing a lot of heat. The heat is displayed as a TDP value, which is what you will want to look at before you make a purchase. If your TDP is high, your computer may need more fans or an external cooling system. Smaller computer towers will need GPUs that have smaller TDP values. Larger computer towers will provide you with some wiggle room as you can purchase more cooling options.
– Shader Cores
Bandwidth will be influenced by the shader cores. Now, it gets complicated because Nvidia and AMD call shader cores different things. You will see "CUDA cores" by Nvidia and "stream processors" by AMD.
Shader cores help to make graphics look good by adding in different variations of lights and darks to 3D objects. When there are more shader cores, not only will the image look better, but it will appear faster. Now, some games will actually work better with fewer shader cores. You will need to pay attention to the games that you play and what will work best for them.
– Power
You want to think about the pour supply of your computer and whether it has enough connectors (8 pins or 6 pins) for the graphics card of your choice. You can easily ensure that you have enough by getting good power supply.
This is why we always suggest thinking through every part of your computer before you start to buy them independently.
– Bandwidth
Some people will debate whether or not bandwidth is an important thing to consider, but anyone who tells you that it isn't, is wrong. Bandwidth is the amount of memory that the GPU has and is able to access at any time.
When a GPU has more bandwidth and data gets fed to the shader cores at a faster rate, the result is that the graphics will not have as much clarity.
They will be jumpy, glitchy, or just move far too slowly for you to actually play the game. It can completely ruin your experience.
To determine what bandwidth you need, you will need to look at two things:
Graphics Card Clock Speed

This is measured in Mhz and determines the lag, latency, and frame rate.

Graphics Card Bus Width

If a GPU can read two 64 bit chips at the same time, it is reading 128 bits instead of 64. It is confusing because the bus width will read as 64 x 2.
Overall, finding a graphics card under $100 isn't difficult, but finding one that is worth your time is. The options that we have outlined above are some of your best choices to start. If you are willing to go above this price range, you will likely have many more options.