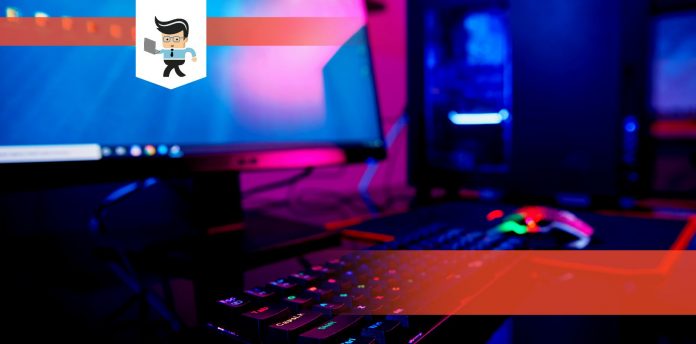 Which one should you choose: Acer x34 or z35p? It is a difficult choice to make for many people because they are quite similar, but they have some different specifications that you need to know about.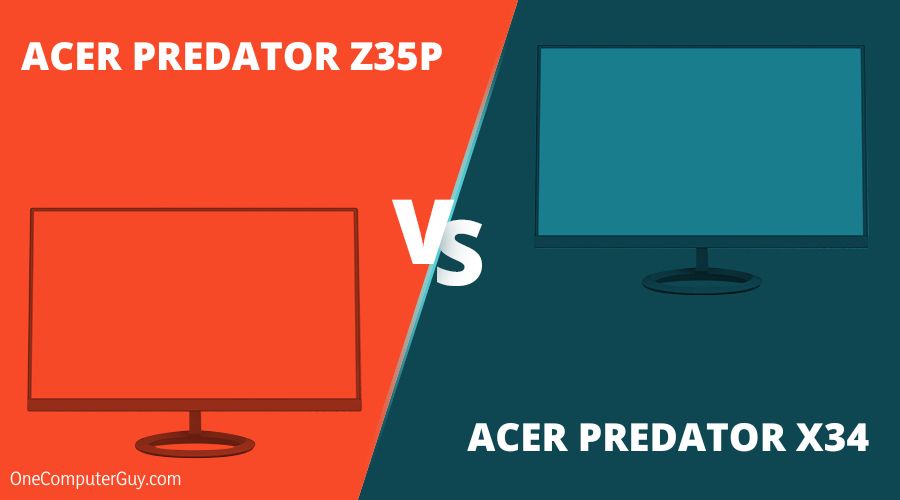 Let's start with where they are the same – they both come from Acer, which is an extremely trusted name in monitor builds. Some people have had some bad times with them, others have had some middling results. With these two monitors, you don't really have to worry. While they do both come from China, they are made out of quality materials.
Both of these monitors were developed for gaming. They have some of the best reviews in this sector, which is why they get compared so often. Something to consider is that both go on sale fairly regularly and you will be able to get them on a deal if you pay attention. Even more importantly, both will allow for forward momentum and allow you to play on them for a long time.
35"
3440 x 1440
4 ms
120 Hz
– Displaying Options
With a curved screen, it is always hard to find places to display it. The Acer Predator Z35P is on the bigger side, so you will need to clear out some desk space. Coming in at 22.8 inches tall, 33.2 inches wide, and 12.16 inches deep, you will love all of that space, but your desk may not. You will also need something quite sturdy, as the monitor with the standard stand weighs 27.56 pounds.
I'd suggest using two people to set this one up.
– Computer Display
With a gorgeous LED display, the Predator x35 uses a VA panel to display an aspect ratio of 21:9 and a contrast ration of 2500:1. This makes it slightly better than the other monitor, especially for playing certain games that can get very dark.
The brightness is 300 cd/m² and 16.9 million colors supported. The view angle vertical is 178 °, horizontal it is 178 ° as well. Of course, the display is curved. One thing that makes this monitor stand out is that it uses anti-glare technology, which is helpful if you are in a room with a ton of windows.
Overall, reviews of the monitor display have all been pretty positive. As always with Acer products, it has been shipped and protected safely. There are very few reports of dead pixels, broken pieces, or poor packaging.
– Connections
If there was a place where there was consensus on a problem with the z35p, it has to do with the connections. Many people complain that the ports are weirdly situated and it can be difficult to get everything organized. Of course, once you are able to do that, you won't really have to change it.
Another suggestion was to buy longer versions of the cords, as that seemed to help.
– Extra Features
There are a few extra features that you may be considering when it comes to your monitor. This is a gaming monitor, but for the price, you may be expecting some surprises. Unfortunately, there aren't too many. It doesn't have a touch screen, a built-in webcam, or a TV tuner. As with all curved screens, you cannot pivot it. It does have a built-in speaker that is pretty good.
The monitor is VESA compatible at 100×100. Some specific extras include UltraWide QHD, Wrap Around Gaming, Smooth Gaming Action, Predator GameView, Ultra-Fast Refresh Rate, and Acer TrueHarmony technology. As far as the comparison goes, you will certainly get many more features with this monitor than you will with the x34.

– A Few Notes
There are a few ways in which this monitor stands out. It is the only one of the two that is Energy Star Certified, it has many more reviews and ratings than the x34, and it is actually cheaper.
34"
3440 x 1440
4 ms
100 Hz
– Displaying Options
Unlike the other monitor, the Acer Predator Gaming X34 curved monitor is a bit lighter. You won't need quite as much space, but you will still need some. Coming in at 14.8 inches tall, 32.5 inches wide, and 3.9 inches deep, you won't have too much trouble finding a good place to put this one. It is lighter as well, coming in at just over 16.3 pounds.
It is still heft, just not quite as large.
– Computer Display
The display of the Predator X34 is often lauded as one of the best, and for good reason. It has an LCD display with an IPS panel. The aspect ratio comes in at 21:9 and the contrast ratio is 1000:1. It is just like the other monitor with a brightness of 300 cd/m² and 16.9 million colors supported. The view angle vertical is 178 °, horizontal it is 172 °.
The image quality is often mentioned in the reviews, with some people even saying that it looked like they were looking at a photograph. Many people also found it extremely easy to personalize your choices and make the screen your own.
One place it falls short is that it does not have anti-glare technology.
– Connections
One of the most prevalent complaints against this monitor is that there just aren't enough connections on the back. You will quickly use them all up and while you can buy extenders, they often don't look right on this type of monitor. You will have to think about the tech that you want to use with your monitor as well to ensure that you have enough of a specific port to get what you want.
– Extra Features
Just like with the Acer z35p, you may be expecting some great extras. Similarly, this one is also a gaming monitor, and it also lacks some of the extras. It doesn't have a touch screen, a built-in webcam, or a TV tuner.
As with all curved screens, you cannot pivot it, though it does have a bit more motion than some of the other curved monitors. It does have a built-in speaker that is passable, but you will want to supplement if you want loud volume.
The monitor is VESA compatible at 100×100. Some specific extras include Smooth Gaming Action and NVIDIA G-SYNC, so it definitely lacks in those features when compared to the z35p.
– A Few Notes
One of the stranger things is that when you look at the two models next to each other, this looks like the poorer model. However, it is more expensive and in performance testing, it almost always performs better.

One of the biggest reasons that people will pick this one is actually because there is a (large) number of people who really love the stand of this monitor. So much so that you can actually get the stand sold separately by people who try to make it.
When it comes to the monitor that you need, you will need to think about the different types of actions you will want to perform.
When it comes to gaming, which is probably why you are looking at these two monitors in particular, you really can't go wrong.
Both are really good options that will have long lives and meet the new games that come along. It will all come down to, in my opinion, how much space you have. One monitor clearly takes up way more space than the other and that makes it a bit harder to fit into your setup.