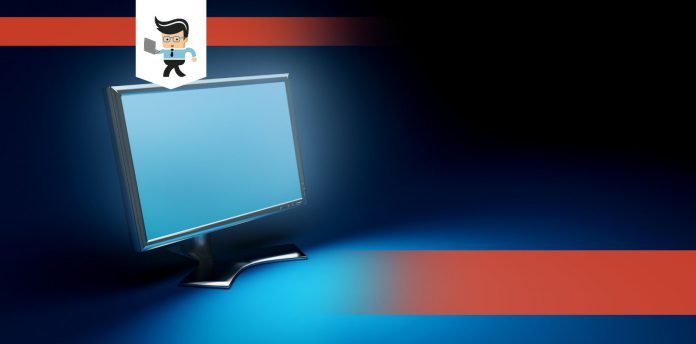 Here are some topics we're going to cover for you to keep in mind when comparing the 1080p 240Hz vs. 1440p 144Hz—the resolution, the processing speed, the refresh rate, and course, the price. Review and see if our recommendation is right for you and your preference.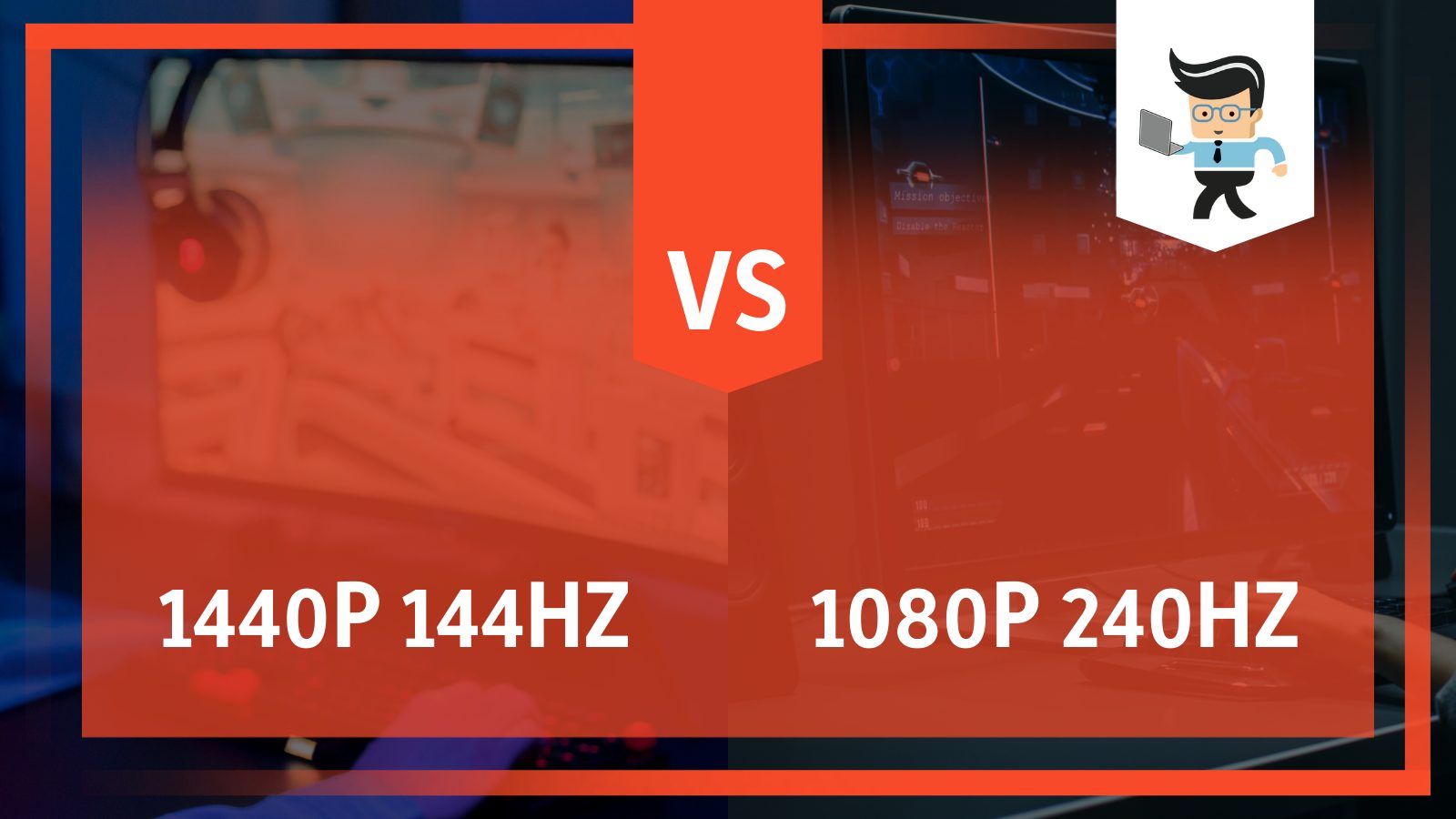 Even more, we have information about a beast of a monitor if you want the biggest and the best specs.
| | | |
| --- | --- | --- |
| | | |
| Progressive scan | 1080p | 1440p |
| Aspect ratio | 16:9 | 16:9 |
| Refresh Rate | 240Hz | 144Hz |
| Display | G-Sync | |
Pros:
• 1080 progressive scan
• 16:9 aspect ratio
• Highest refresh rate of 240Hz
• Standard competitive gaming monitor
Cons:
• Only works well with small monitors
1080p 240Hz monitors, or Full HD, is the most popular configuration used these days.
With the specs of 1980×1080 pixels, 1080p 240Hz monitors offer clear, high definition. Hence its well-known, alternative name – Full HD.
1080p displays are the golden standard of our time. Used in television, monitors, and more, you're guaranteed to be happy with 1080p.

– 1080 Progressive scan
Don't settle for anything less than 1080p. These displays are becoming affordable, around $100.
With a progressive scan of 1080p, imaging looks sharp, and fast-moving action is easy to watch. It's unlike the 1080i, which is prone to flicker or blur during action scenes or fast-paced sports.
The progressive scanning of 1080p 240Hz is better for gaming than its predecessors. It's also an excellent resolution for TVs.
720p is a definite no-no in comparison to both 1080p and 1440p.
– 16:9 aspect ratio
Screens with a 1080p aspect ratio are the most common ratio for TVs and computer monitors. Broader than it is tall, you're getting a large display, depending on your preference.
The best work monitor size for a 1920×1080 resolution is a 23-24-inch monitor.
While 27-inch monitors are the preference for gaming, 1080p is not the best resolution for that size. Anywhere from 22-24-inch monitors work for 1080p gaming – a 25-inch is pushing it.
The larger the size of the monitor, the lower the pixel density. You don't want to see every individual pixel when you're sitting an arms-length or two from the monitor. That's distracting and will throw off your game.
If you're looking into a monitor with these specs, keep the size compared to the resolution in mind.

– 240Hz Refresh Rate
The highest refresh rate that monitors have today is 240Hz. 240Hz delivers the smoothest visuals in monitors as it displays a new image 240 times per second. You're guaranteed to keep up with the pros.
It's essential to keep in mind that such a high refresh rate comes with a few demands. Sync tech enhances the experience 100%, regardless of if you're watching or gaming. A fair number of monitors come with something called a G-Sync.
G-Sync synchronizes the refresh rates of the display to the GPU in a GeForce GTX-powered PC. G-Sync prevents tearing and shredding for optimal graphic smoothness.
The drawback is that G-Sync requires a module only developed by Nvidia. And the price of the G-sync reflects its use.
G-sync also has a constant increase in input lag that's said to be minor, but worth it for the heightened experience.
There are cheaper alternatives like Free-Sync, but many industry experts say that this product is ahead in its league.
They say it's to be a premium product for those who prefer to invest in gameplay's visual aspect. Saving money and settling for less won't lessen your gaming experience, in any case.
A small percentage of monitors are G-Sync compatible. They don't have NVIDIA processors, but they can support G-Sync as-is.
And if you need a work monitor, don't concern yourself about the G-Sync unless you plan on some hard-core gaming between meetings.
Pros:
• 1440p progressive scan
• 16:9 aspect ratio
• 144Hz refresh rate
• Extremely high resolution
Cons:
• High performance requirements
1440p progressive scanning is by far the favorite of many because of the visual aspect. It's becoming more popular an upgrade as this powerful hardware is inexpensive. Prices of 1440p monitors are becoming more affordable every day.
They have a faster response time and lower input latency than older models. These features are important aspects of competitive gaming and casual play.
While this monitor has a superior resolution, it requires a powerful GPU to keep up.
– 1440p Progressive Scan
The progressive scan of the 1440p monitor provides smooth imaging that monitor gamers love.
Modern, everyday devices also use 1440p. For example, high-end smartphones, computers, and console gaming all have this feature.
Fast-paced action and high-stakes gameplay look amazing on monitors with these specs.
1440p has double the vertical resolution of 720p. It also has over one-third more resolution than 1080p.
It's more precise, faster, smoother – a good step up from the visuals and processing of 1080p.

– 16:9 Aspect Ratio
You might be familiar with the term Quad HD for the display resolution of 2560×1440 pixels in a 16:90 aspect ratio.
1440p looks vibrant and sharp in many dimensions and scales. It has four times the pixels of 720p.
Some say that the difference between the 1080p and 1440p isn't significant. That will be the case if you're watching a video review. Ironically, the screens' true definition cannot translate on screen.
That you're watching a screen, through a screen, isn't conveyed to the eyes.
In-person reviewers have said otherwise when comparing monitors with these specs. The difference is if you compare these monitors with the same scale side-by-side. You'll see that the concentration of the resolution of the 1440p is dense.
Take two 26-inch monitors – one 1080p and one 1440p. You'll see that the pixilation is much more favorable in the 1440p. It has a lot more pixels compared to the 1080p – 1,612,800 pixels more to be exact.
– High Resolution
Screens that are larger than a 27-inch display but look good are possible. How? With a resolution display that measures 2560×1440 pixels.
The higher resolution allows the user to avoid seeing individual pixels. You'll notice this if you shop for monitors with more extensive scaling.
1440p looks better than a 1080p monitor without question.
A monitor with the specs of 1440p compared to a 1080p has over a third more of the vertical resolution pixels. Such a monitor allows the user to experience more sharpness accuracy.
Do you prefer a larger monitor and still want smooth graphics? We recommend that you look in the direction of the 1440p.
Casual gamers report that they see a difference returning to the 1440p after using the 1080p for a while. The visuals feel slow, but nothing that has a significant effect on their gameplay. Afterward, it takes them some time to get used to the less-dense resolution.
Many gamers consider the 1440p 144Hz the "sweet spot." Monitors with these specs are more than enough if you have the system to back it.

– 144Hz Refresh Rate
A 1080p 240Hz monitor has a higher refresh rate than a 1440p 144Hz. But what usually pops up when you look for a "good refresh rate for monitor?" 144Hz, of course.
The jump from 60Hz to 144Hz was a literal game-changer for those within the gaming community and outside.
Yet, the difference between 144Hz and 240Hz is minor. It's hard to tell the difference even when you compare them side-by-side.
Which monitor is best for you?
A Powerful Monitor
Do you have a large budget? Do you want your monitor to be a powerhouse with high specs? Here are the monitor specs tailored for you. You'll need a 1440p 240Hz G-Sync monitor.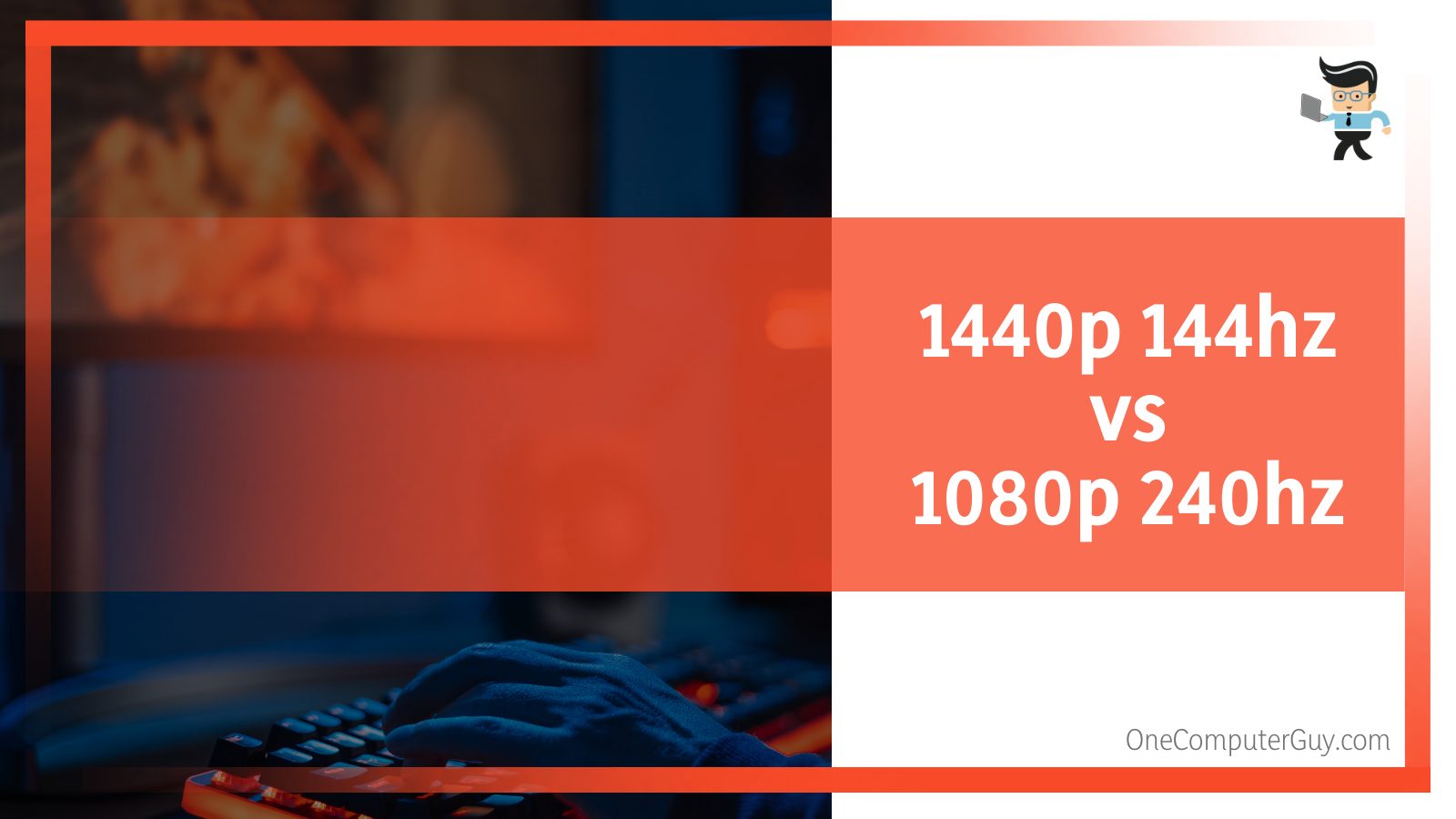 Super-fast and super smooth, monitors with these specs are unparalleled to others. Most 1440p monitors max out their refresh rate at 165Hz.
Late this year, manufacturers are rolling out a new class of monitors. They go beyond the expected with a 240Hz refresh rate and 1440p resolution.
A monitor with these specs would be the HP OMEN X 27 DISPLAY. At a 27-inch display, this monitor has a high resolution. Its refresh rate is also one of the highest, and it comes with Free-Sync technology. It is the beast that we promised you.

Conclusion
While you're looking for a monitor to game with, you have to know your budget and priorities.
Invest in a 1440p 144Hz monitor if you want stunning visuals, and you already have a powerful GPU. And if you're also willing to spend money to upgrade your GPU to match the demand – this one is for you.
If you want to guarantee that your monitor is in sync with your game – invest in the 1080p 240Hz. Be prepared to buy G-Sync or scope out a compatible monitor. Find a monitor with these specs and Free-Sync? You've hit the jackpot.