/n, – Opens a new Explorer window
This will be at the current directory
It will show a single pane with your files and folders of the current directory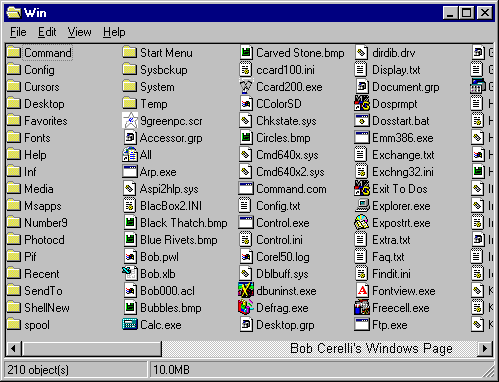 ---
/e, – Opens expanded folder
This options show the typical two pane display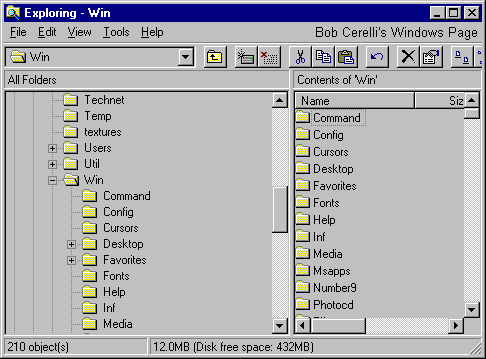 ---
Options
/root – Selects a folder as the root of the explorer tree
The root any drive is the Desktop.

To illustrate the difference between using /root and leaving it out,
The following sample was made using EXPLORER /n, /e, c:\

Note the inclusion the Desktop, My Computer and the floppy drive Your Disk C:\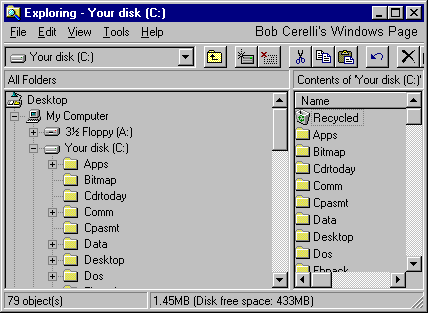 The following example includes the /root – EXPLORER /n, /e, /root, c:\

Note the difference between the two examples.

Your Disk (C:) is now the top most of the display, rather than Desktop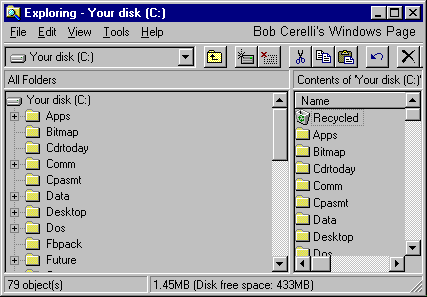 /Select – Displays a folder's parent directory
This will display a selected folder's parent folder

For example EXPLORER /n, /e, /select, C:\WIN\FONTS

Note how Win is the selected folder, one above the Fonts folder.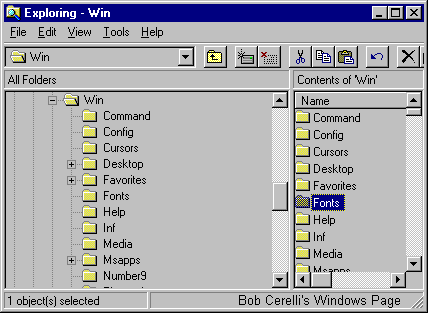 Other examples:
The default Explorer setting is EXPLORER.EXE /n, /e, C:\

The Desktop is EXPLORER /n, /root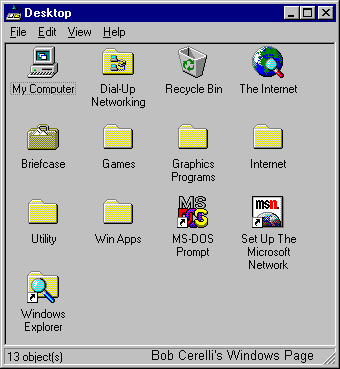 ---
---
This site is copyrighted. No portion may be reproduced without my written permission.